We are the children. You guys are the adults. Just one of the memorable quotes from students personally affected by gun violence in the U.S.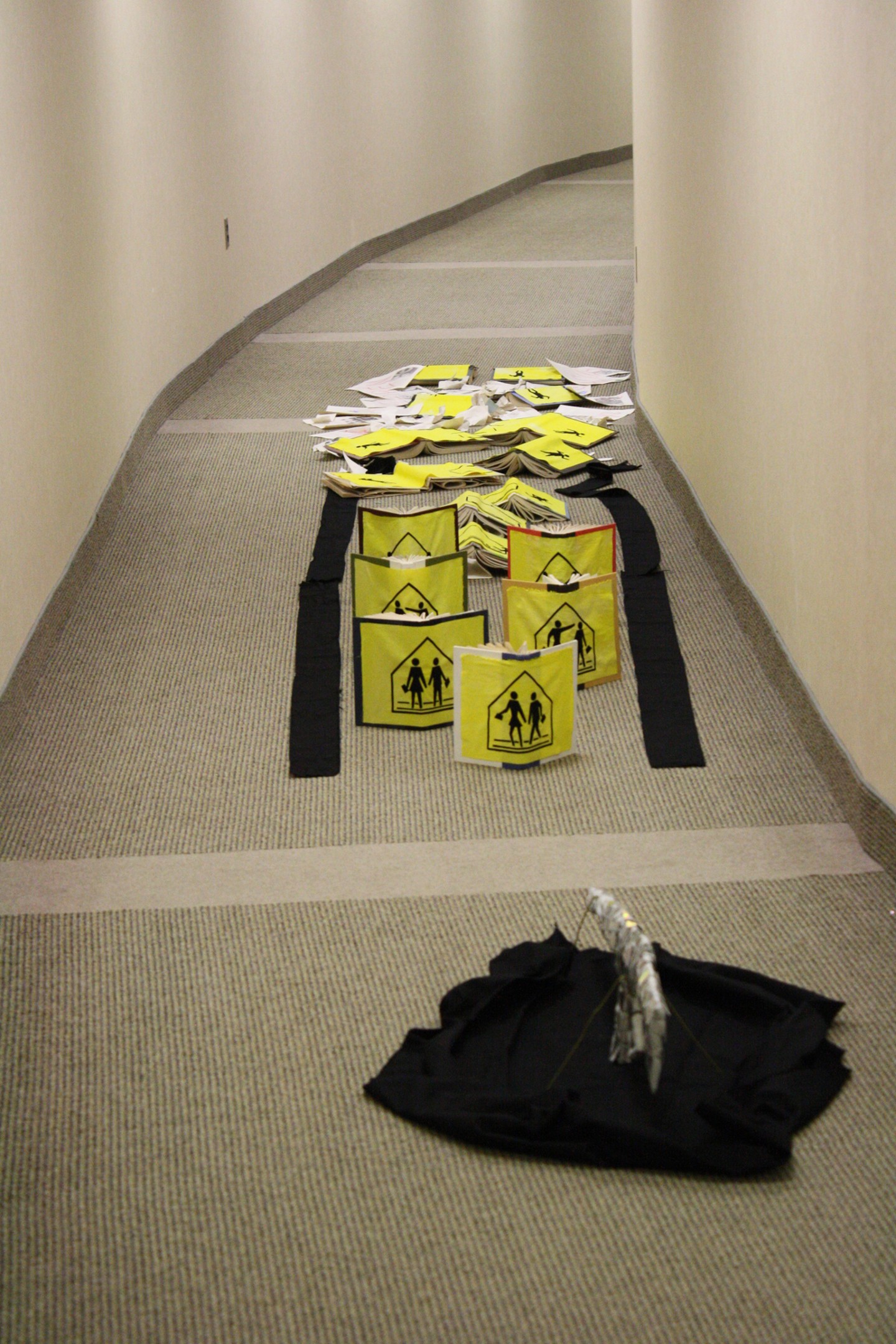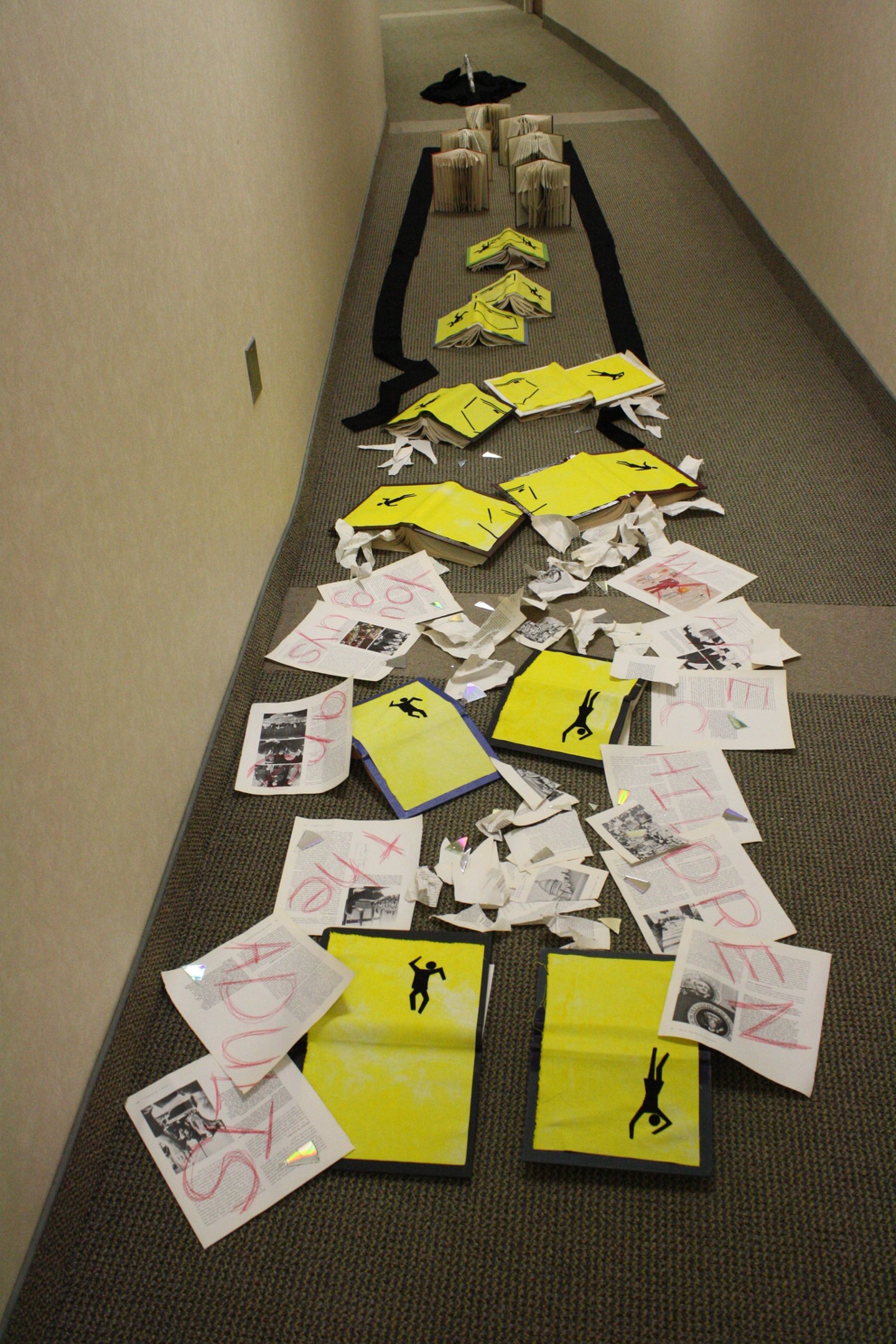 In a series of altered book covers, the two students in the standard school crossing sign hear gunshots, drop their books and run for their lives, but don't survive. The building appears to break apart. There is no safe space.
Book pages have patterned folding, progressing to chaos and violence as the books/students fall. Serendipitously, only one title is visible: "American Government Today."
The mock AR-15 is covered with CD shards - threatening but painful to hold, and reflecting the viewer. The shards also appear among the fallen students. The quote, in red on torn pages, is from a Parkland, Florida student survivor.
Watch a test video showing the full installation in my backyard, and the inspiration behind it.
11 x 42 x 312 inches (plus)
Painted and commercial cotton fabrics, altered used books, rip-stop nylon, threads, repurposed CDs, color pencil, foam core, batting, wire, archival stitchery tape
Details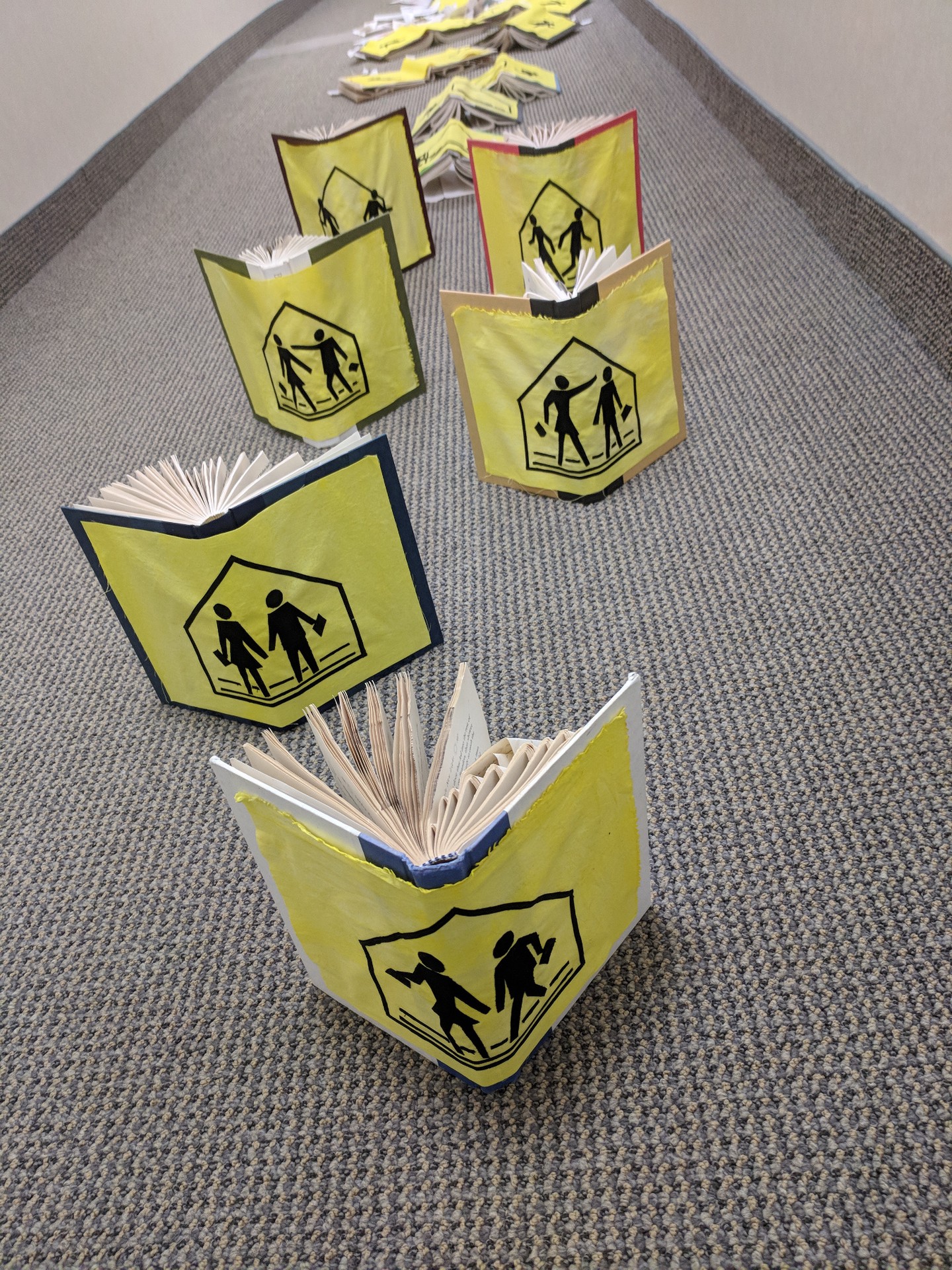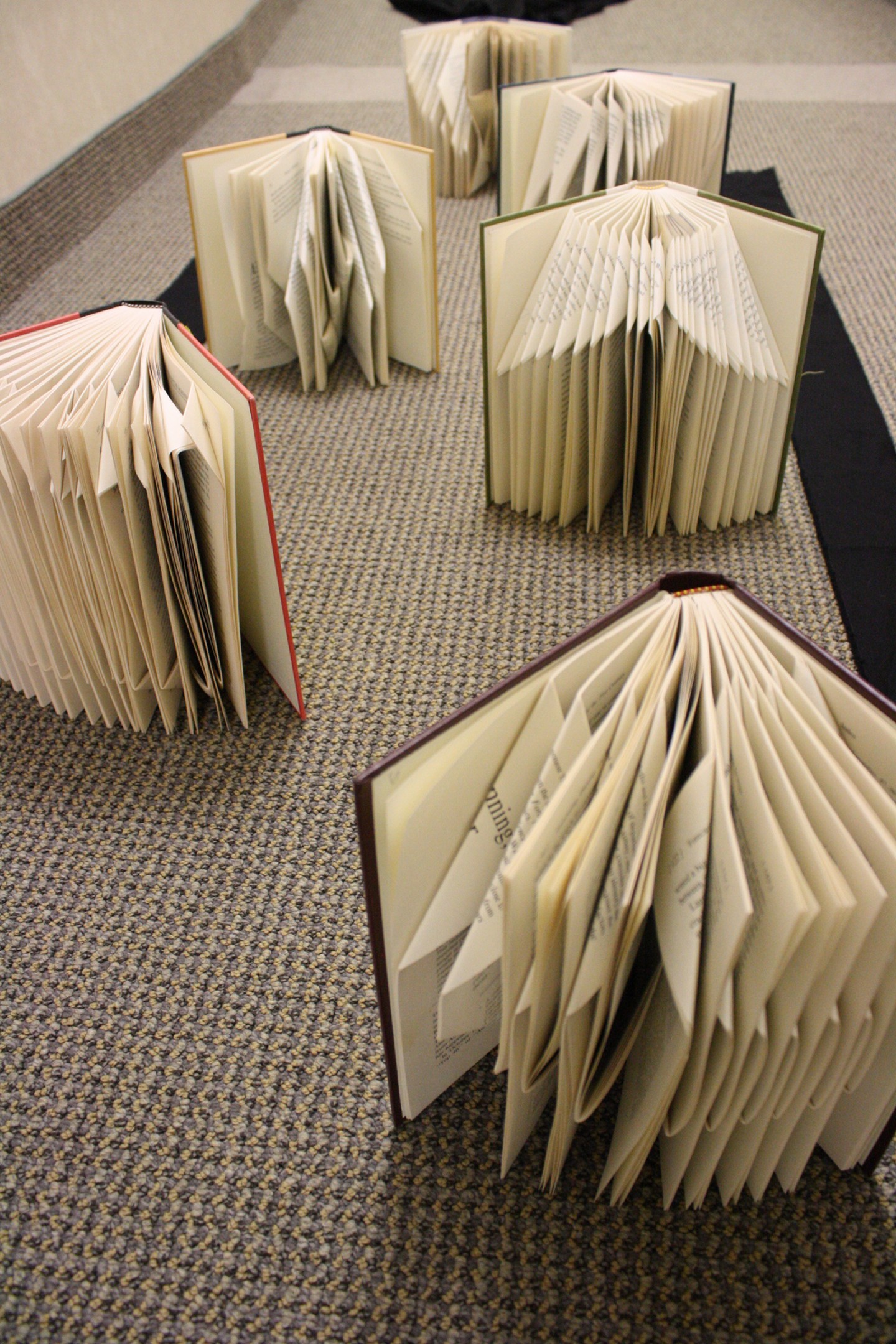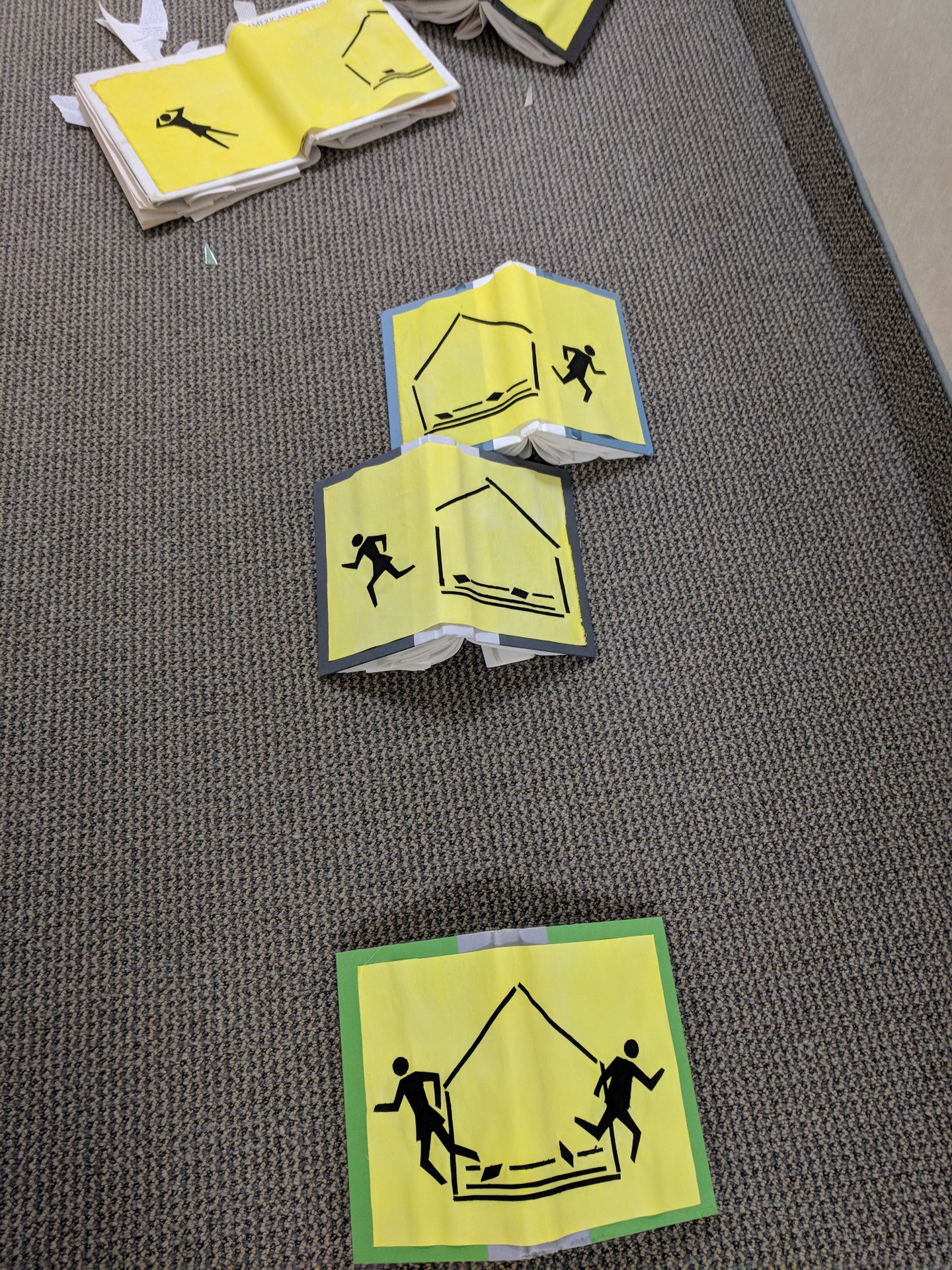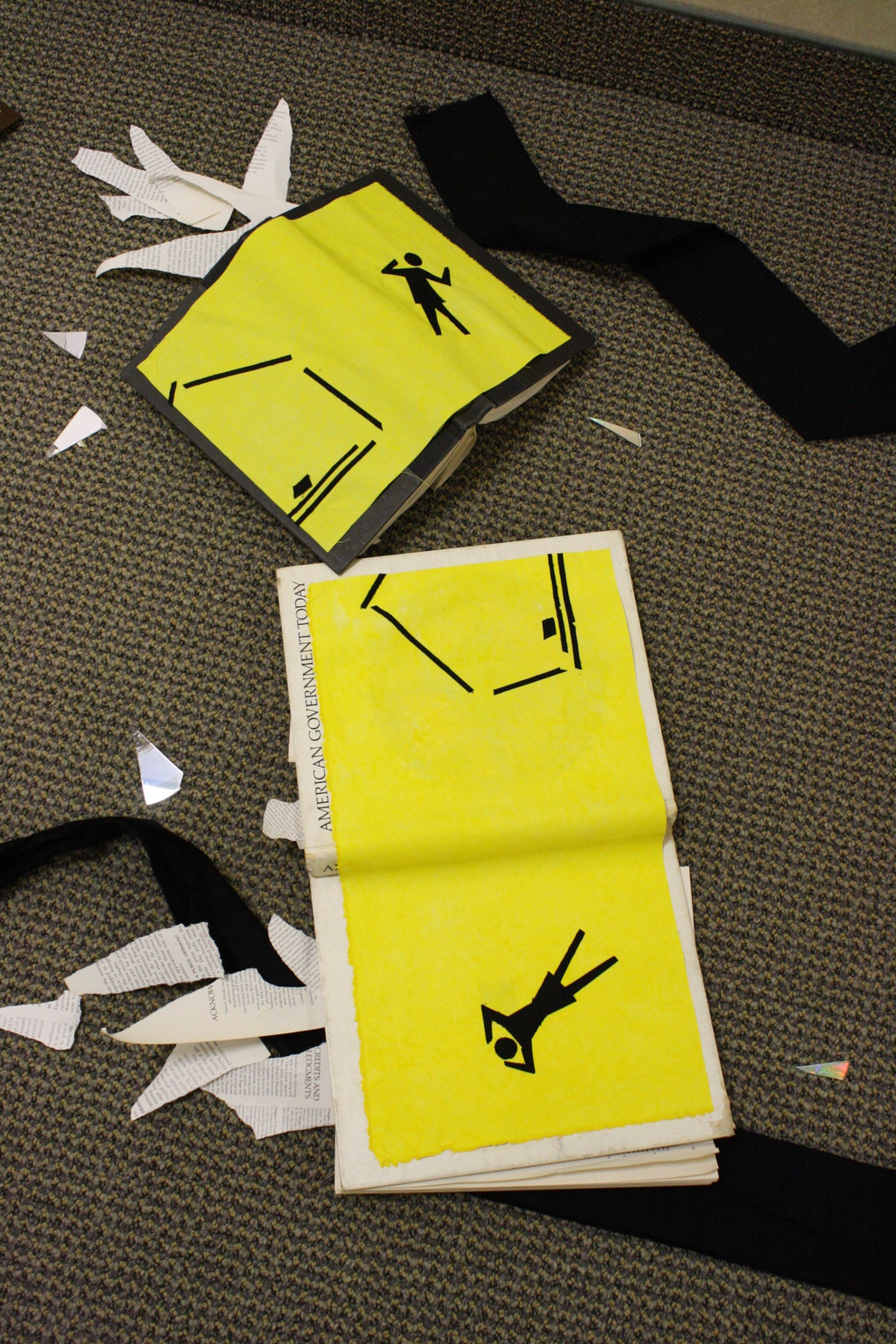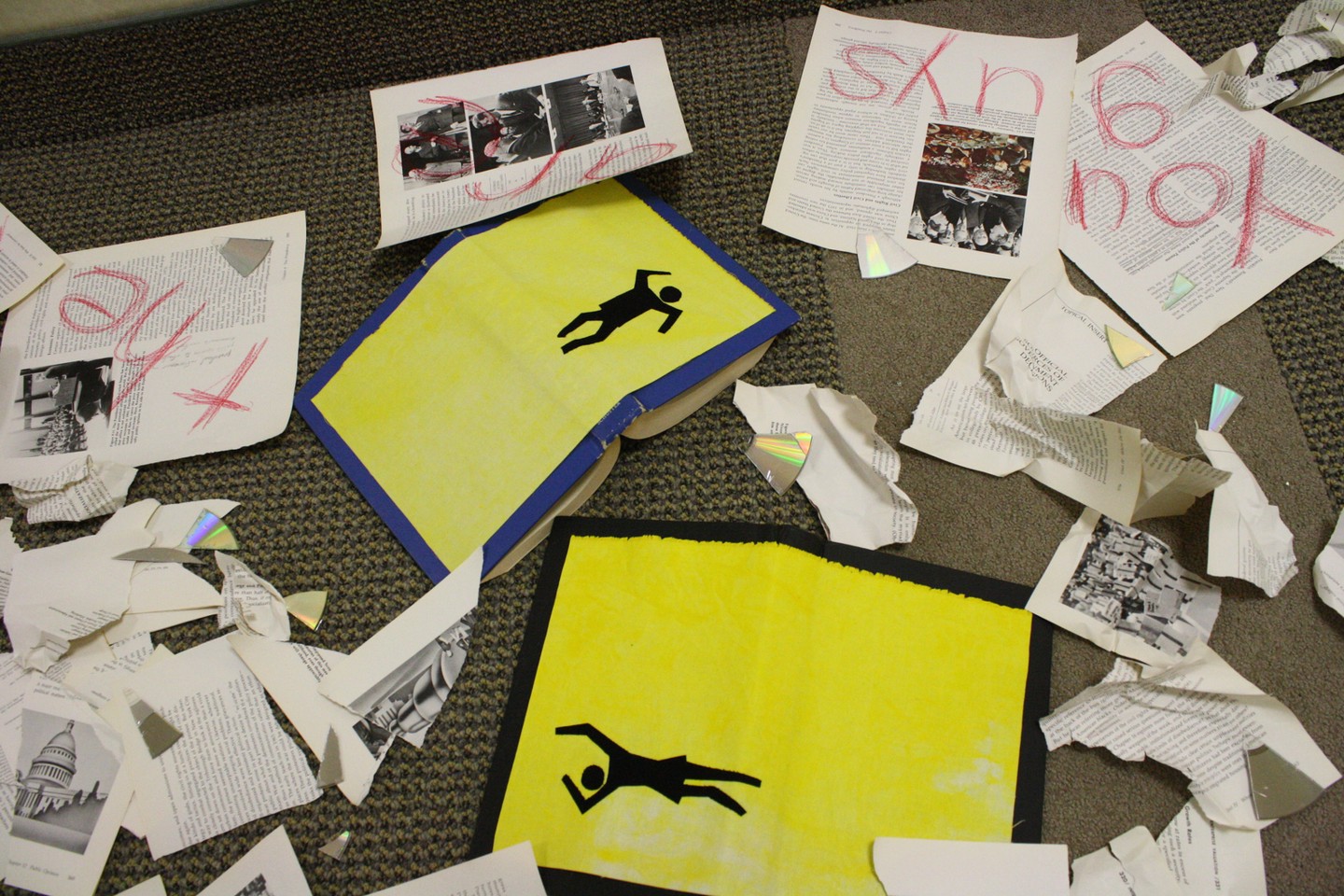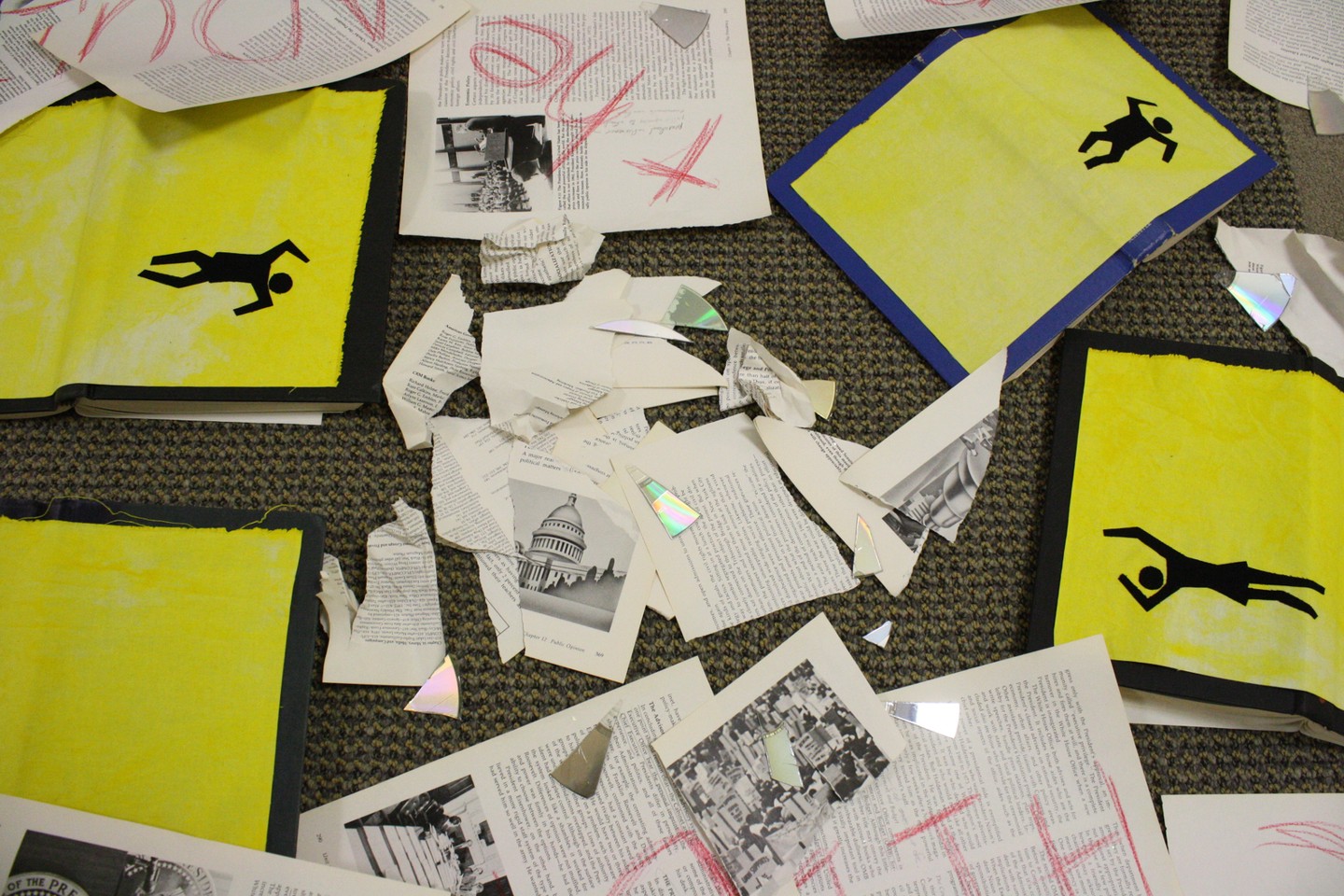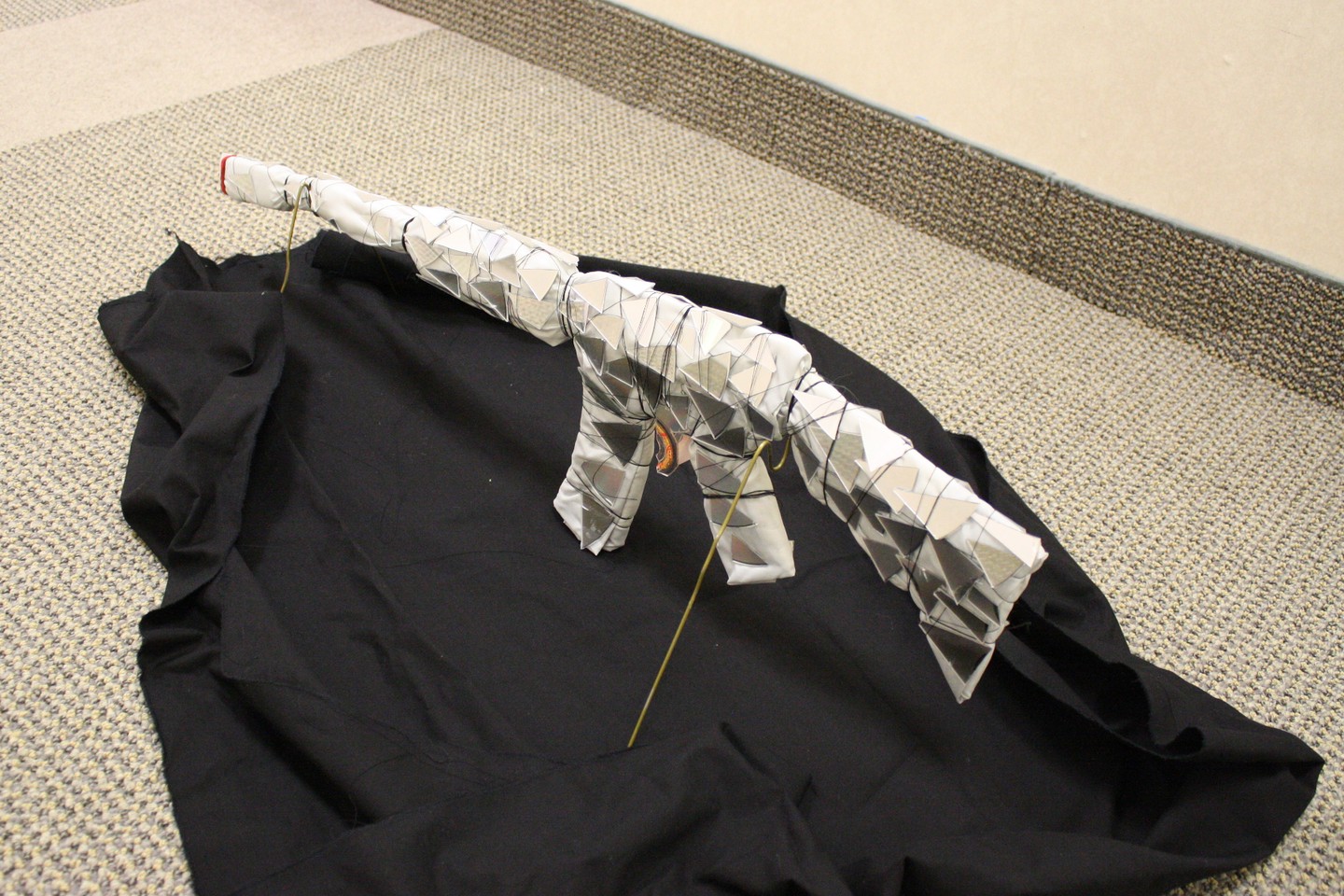 Photographed in a curved hallway