A contemplative triptych.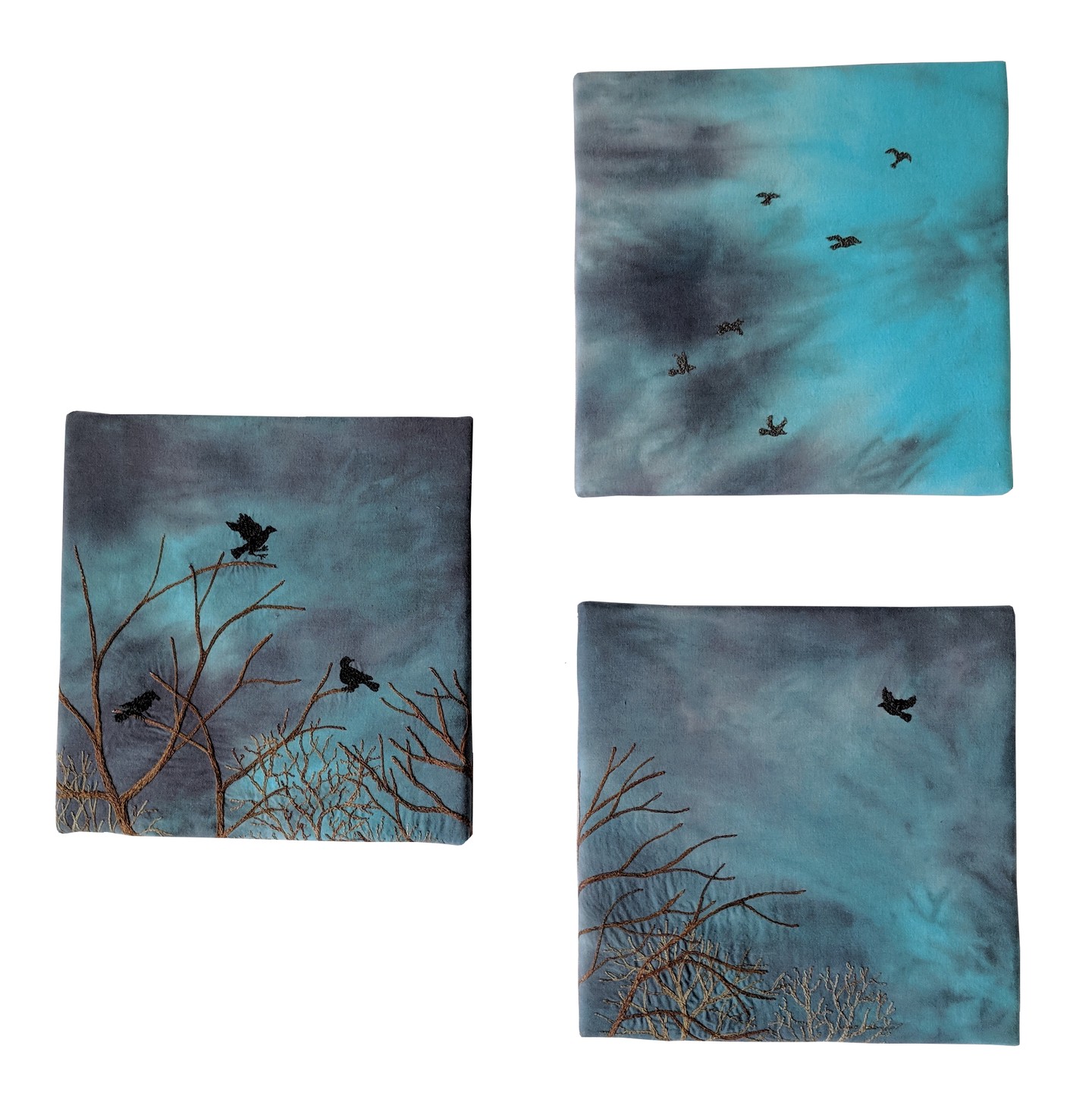 The title refers to the well-known song, "Imagine", by John Lennon.
I machine-stitched the tree branches in shades of variegated brown cotton threads, and the black birds are also machine-stitched. The shades and the branching patterns give depth to the scene. The sky is hand-dyed cotton fabric. The three panels are positioned to imply continuity of the trees and clouds.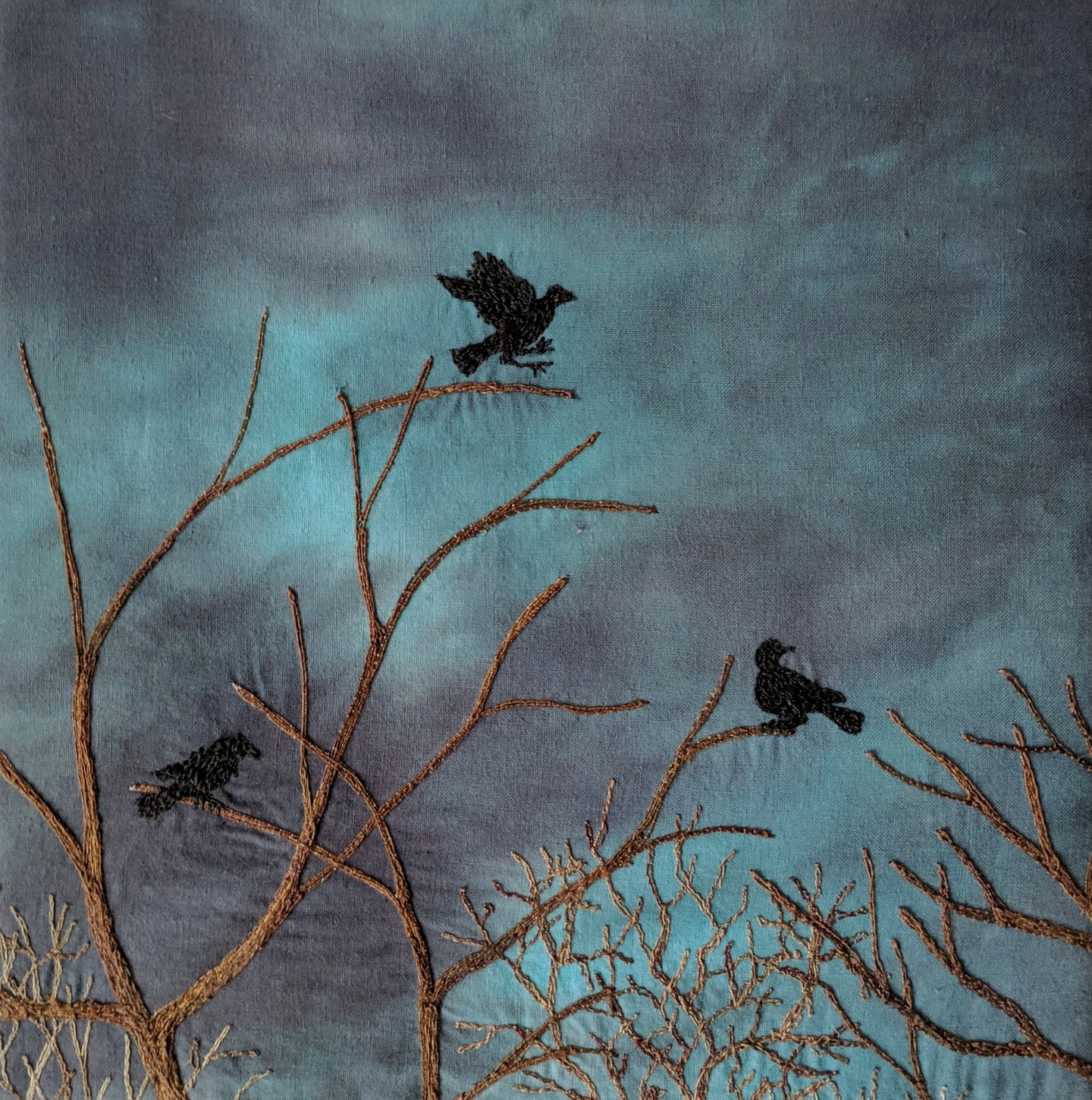 size = each panel is 8 x 8 inches, over canvas stretcher bars