A wall is a useful place to express your opinions. This was my reaction to what was happening in 2005. It is the second artwork in my "Dog Envy" political series.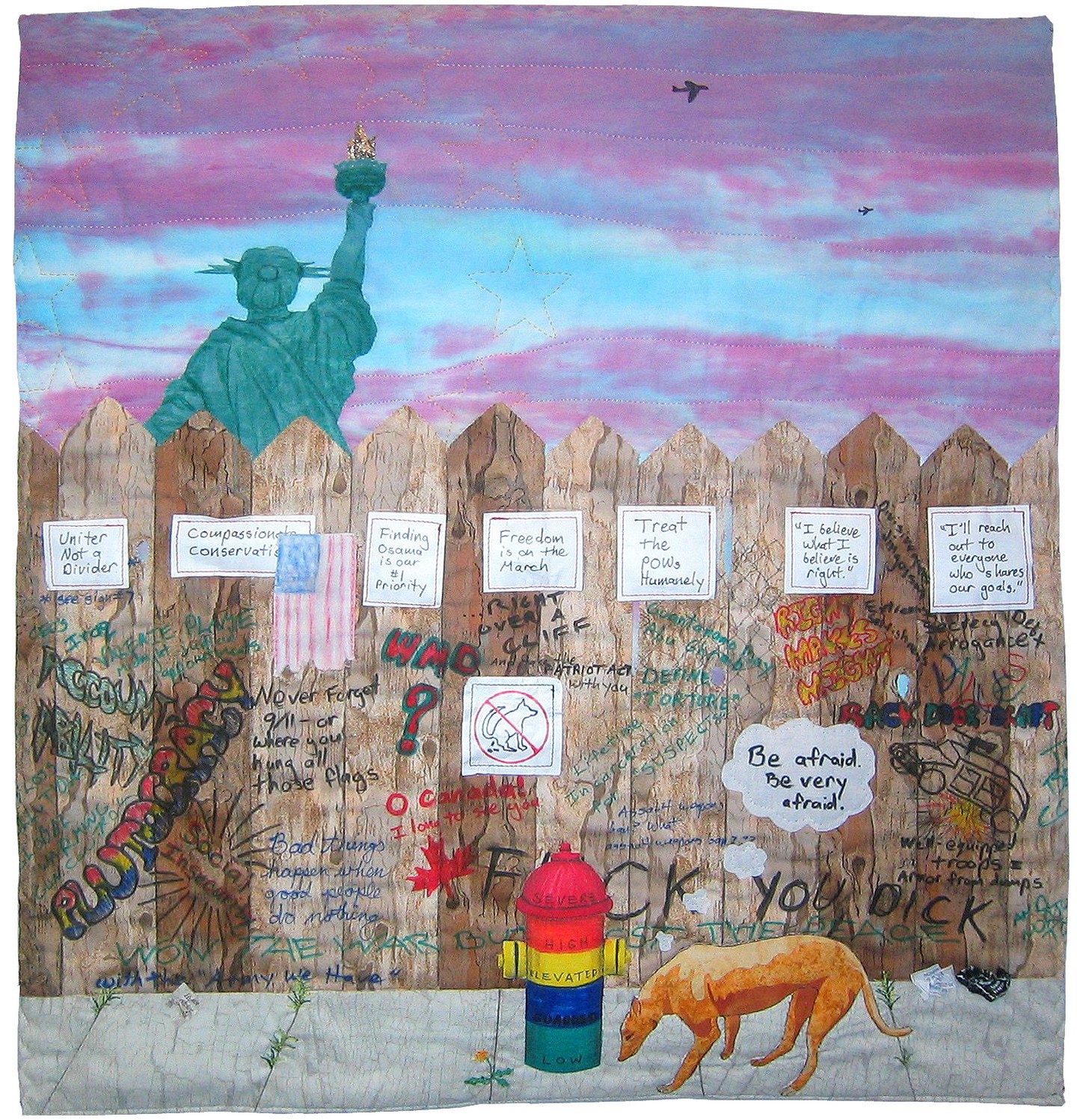 The terror-alert color-coded levels are going to get some attention from my dog. The white signs on the walls are quotes from President George W. Bush and his administration. The Statue of Liberty has turned her back.
After the 2004 presidential election, I looked at my greyhound Gold Dust, lying on the floor in the sun, and was envious of his obliviousness. That moment initiated a long series of politically-inspired quilts. Gold Dust became my 'everyman', the average citizen, a common patriot.
23" H x 21" W
Cotton fabric, tyvek, paper, foil wrapper, color pencil, ink, marker
Fused, appliqued, pieced, thread painted
Machine quilted.
Details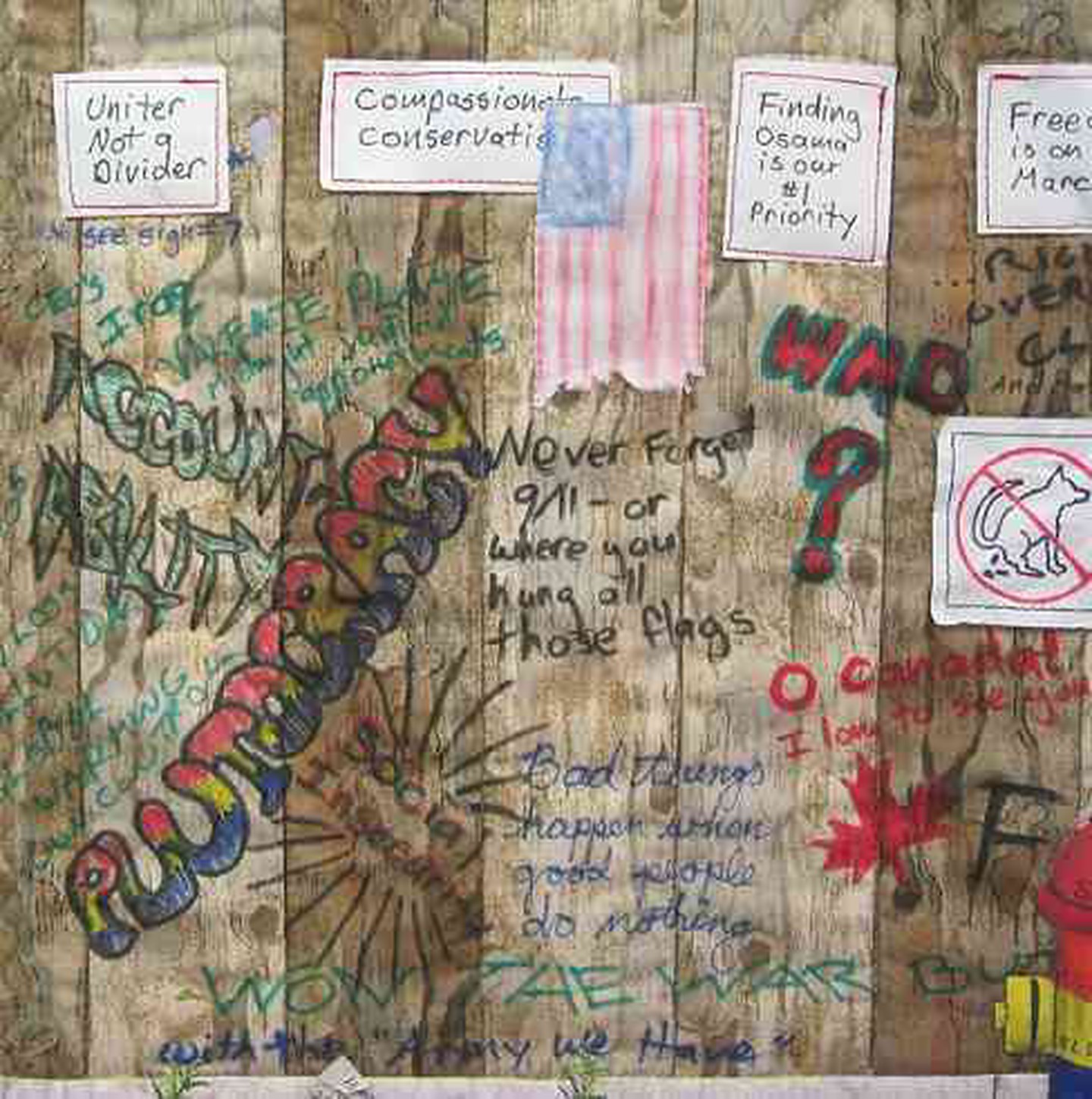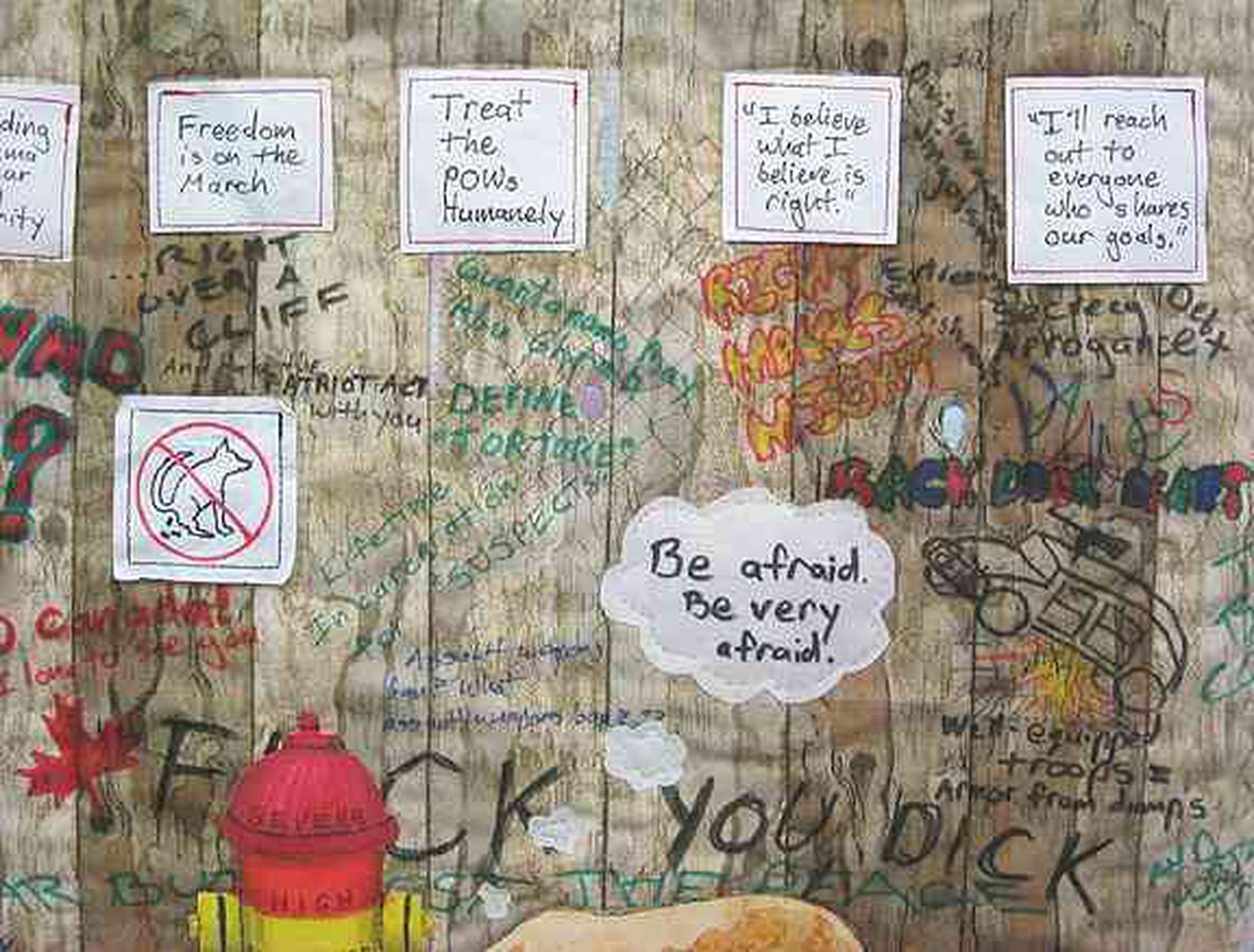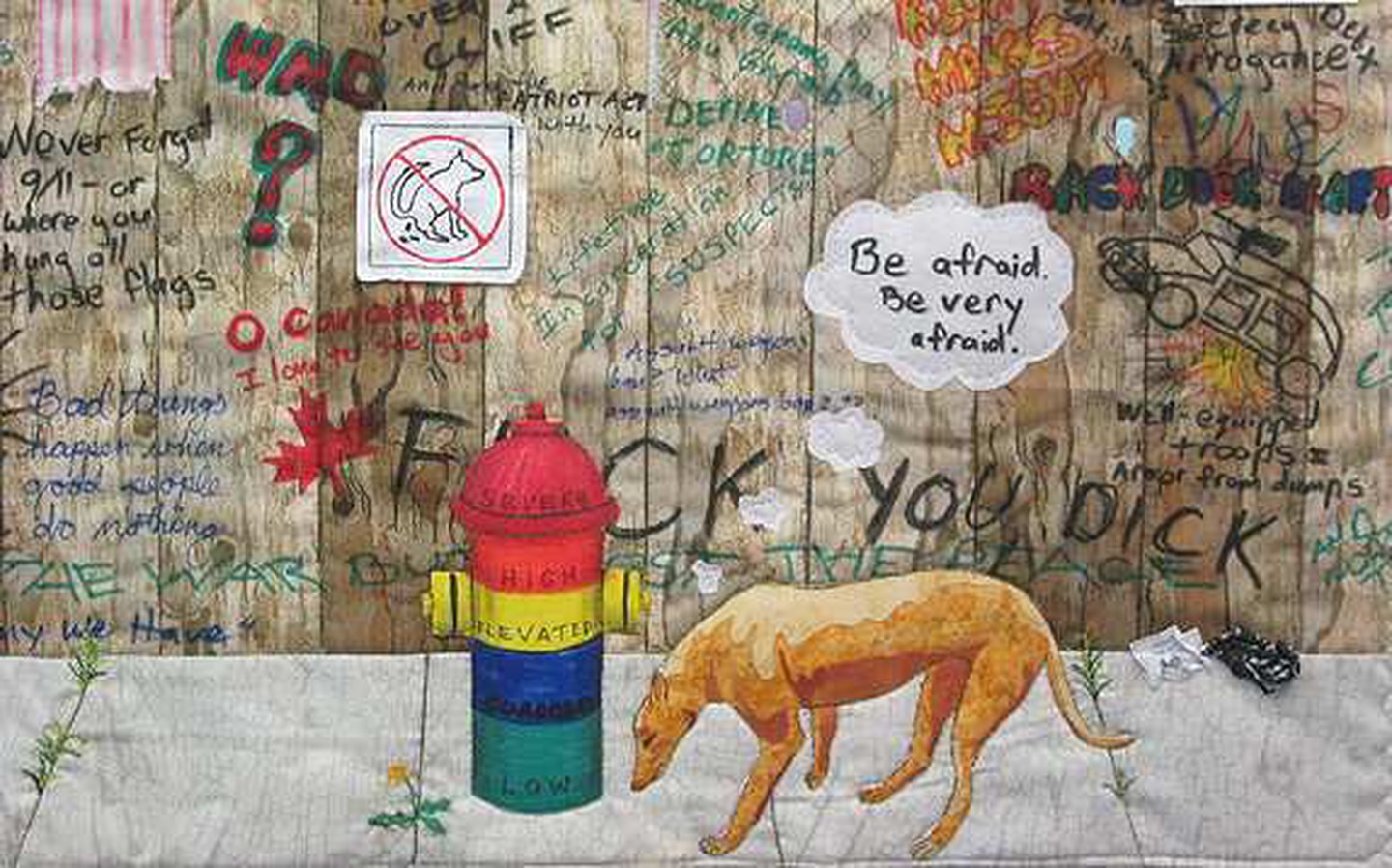 This artwork is in a private collection.