The Great Falls of the Potomac River have marked the limit of commercial navigation since colonial days.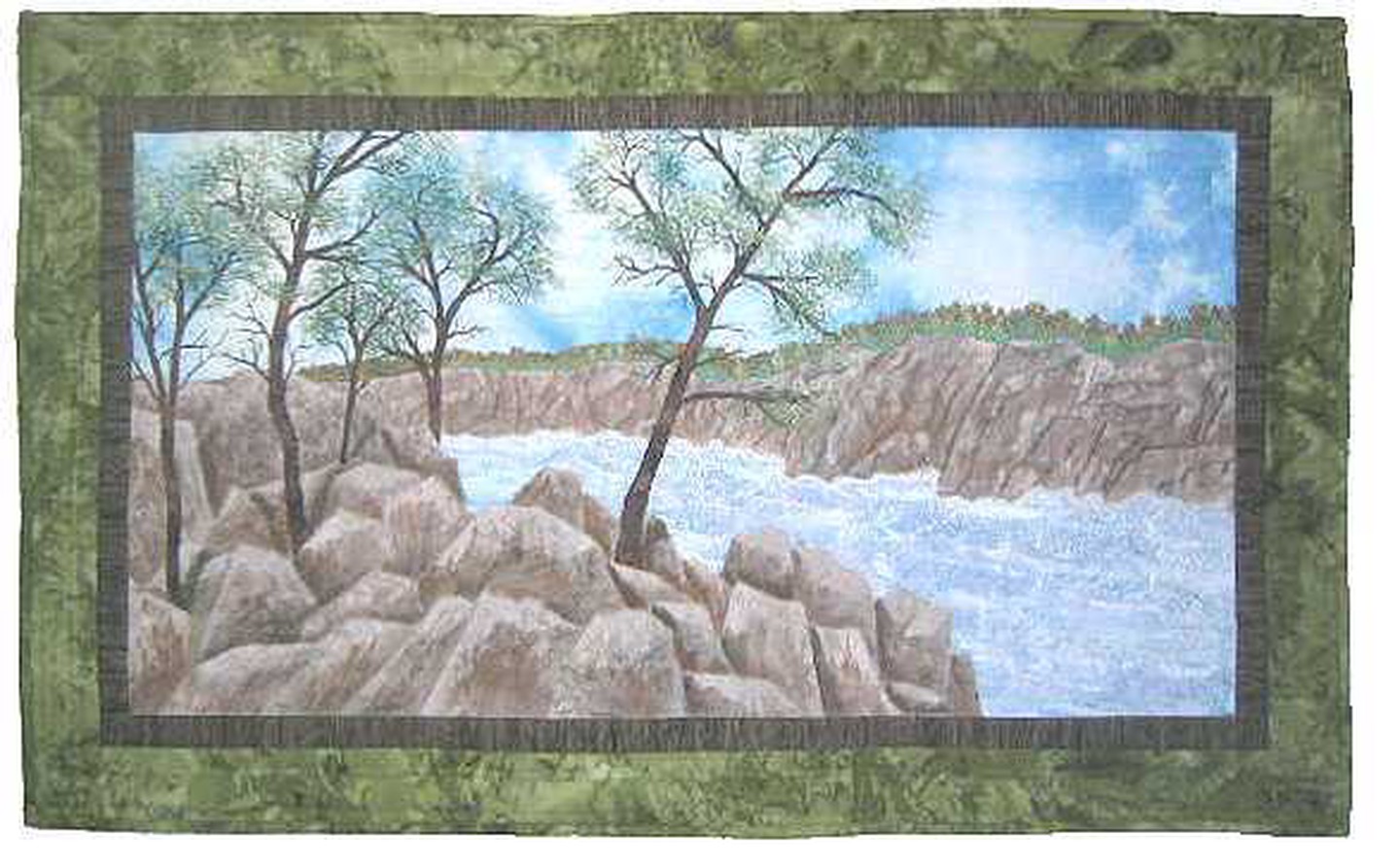 This scene is of the gorge below the falls, where the water swirls with foam and kayakers sometimes practice. The granite rocks are a favorite place for climbers of all ages and abilities.
I over-painted a brown fabric, cut it into the rock shapes, machine-appliqued in place, and painted in shadows. The stream is organza that I also hand-painted; it is over a violet fabric, and machine-quilted with white rayon thread to portray the turbulent currents. The tree trunks and larger branches are cut from a brown fabric with the smaller branches free-motion stitched. The foliage on both river banks is all free-motion stitched. The sky is a hand-dyed fabric from a friend.
Composing and constructing landscape art quilts, particularly where I can depict trees, is very satisfying - even more so when it is one of the liveliest parks in the metro DC area.
22"H x 36"W
cotton, organza, acrylic paint, threads, colored pencil
machine pieced, appliqued and quilted
Details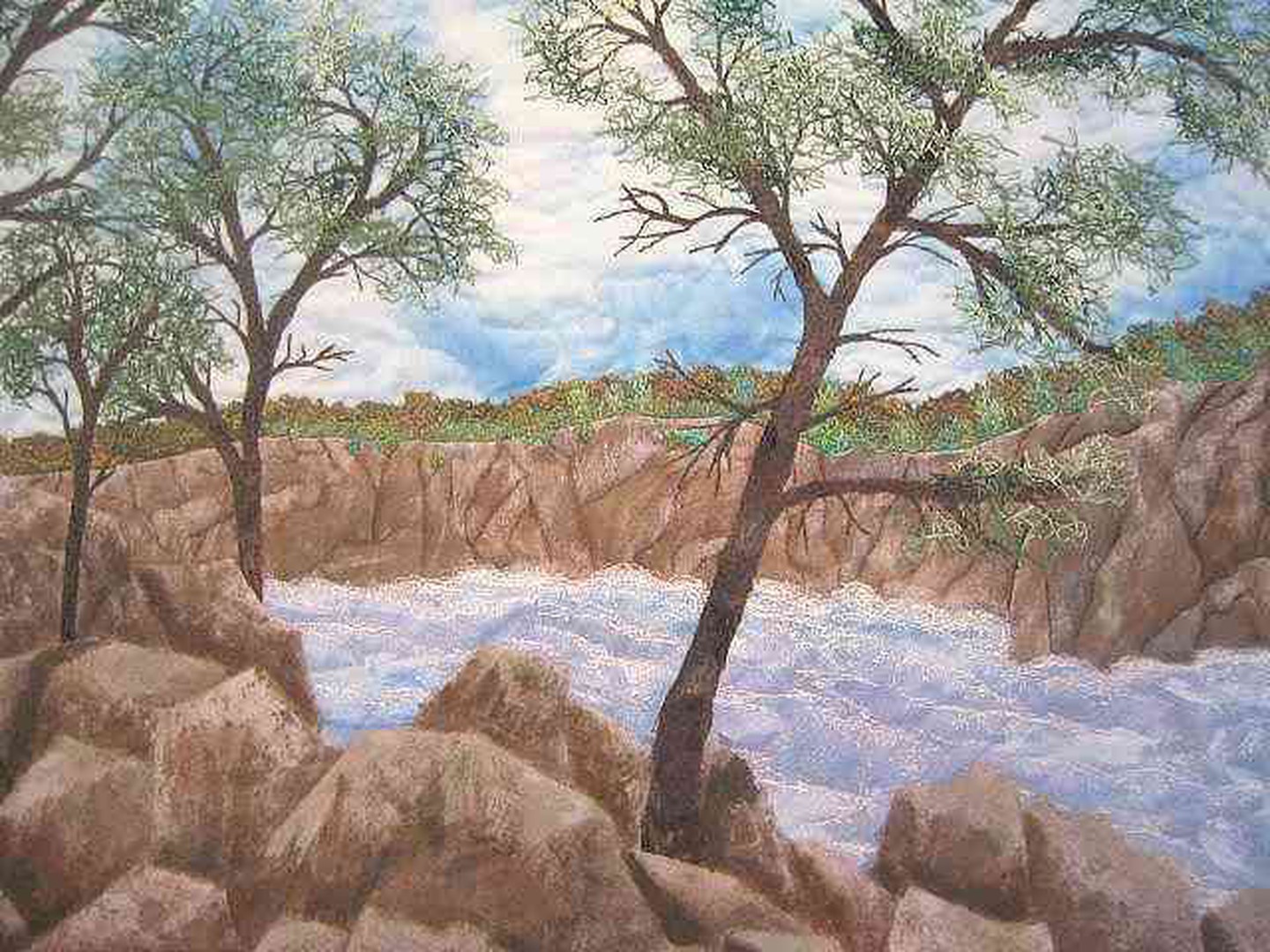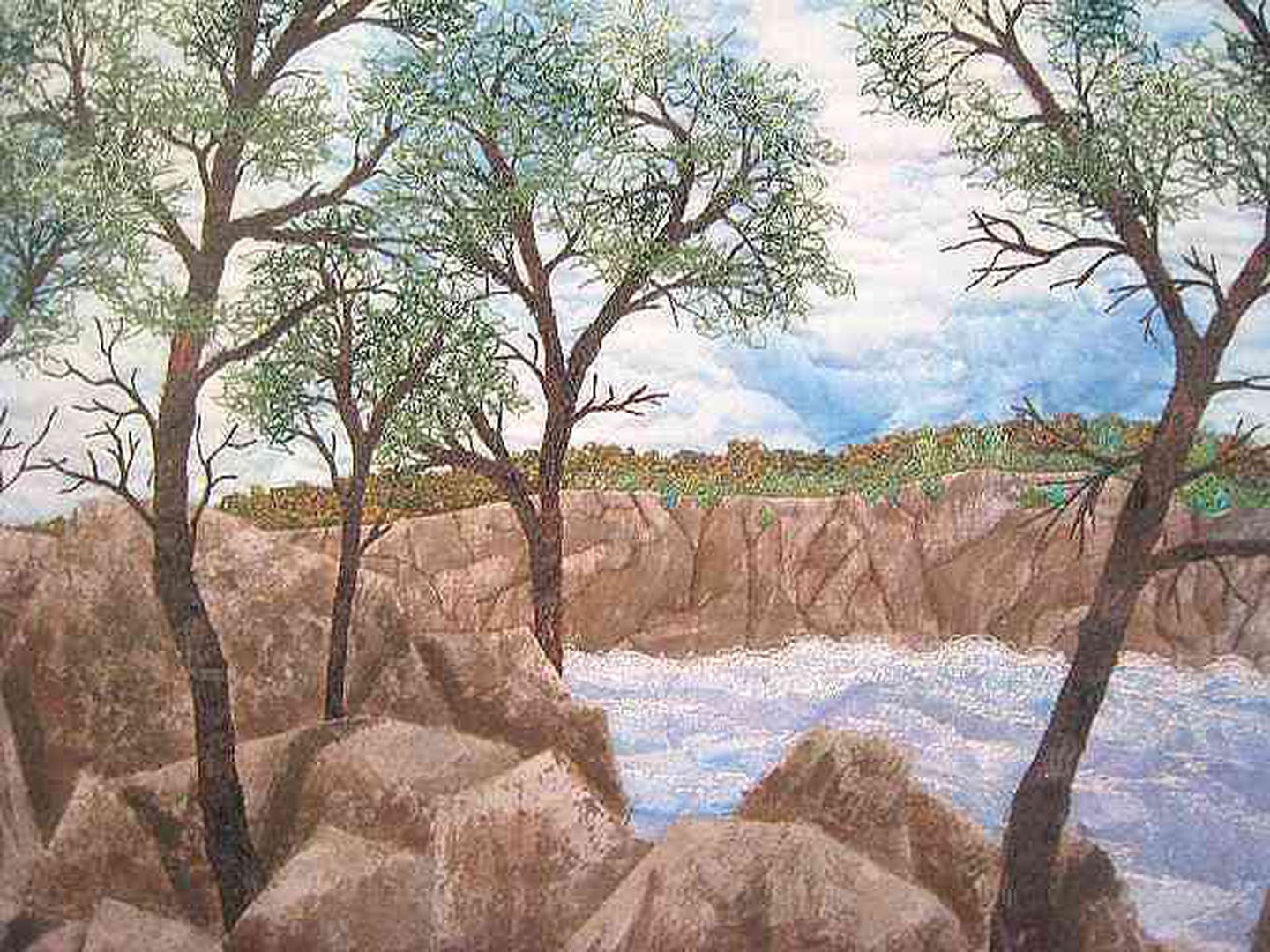 Private collection