I was commissioned to create a fabric picture of this Sanctuary. It is on the grounds of the National Cathedral, in Washington, DC.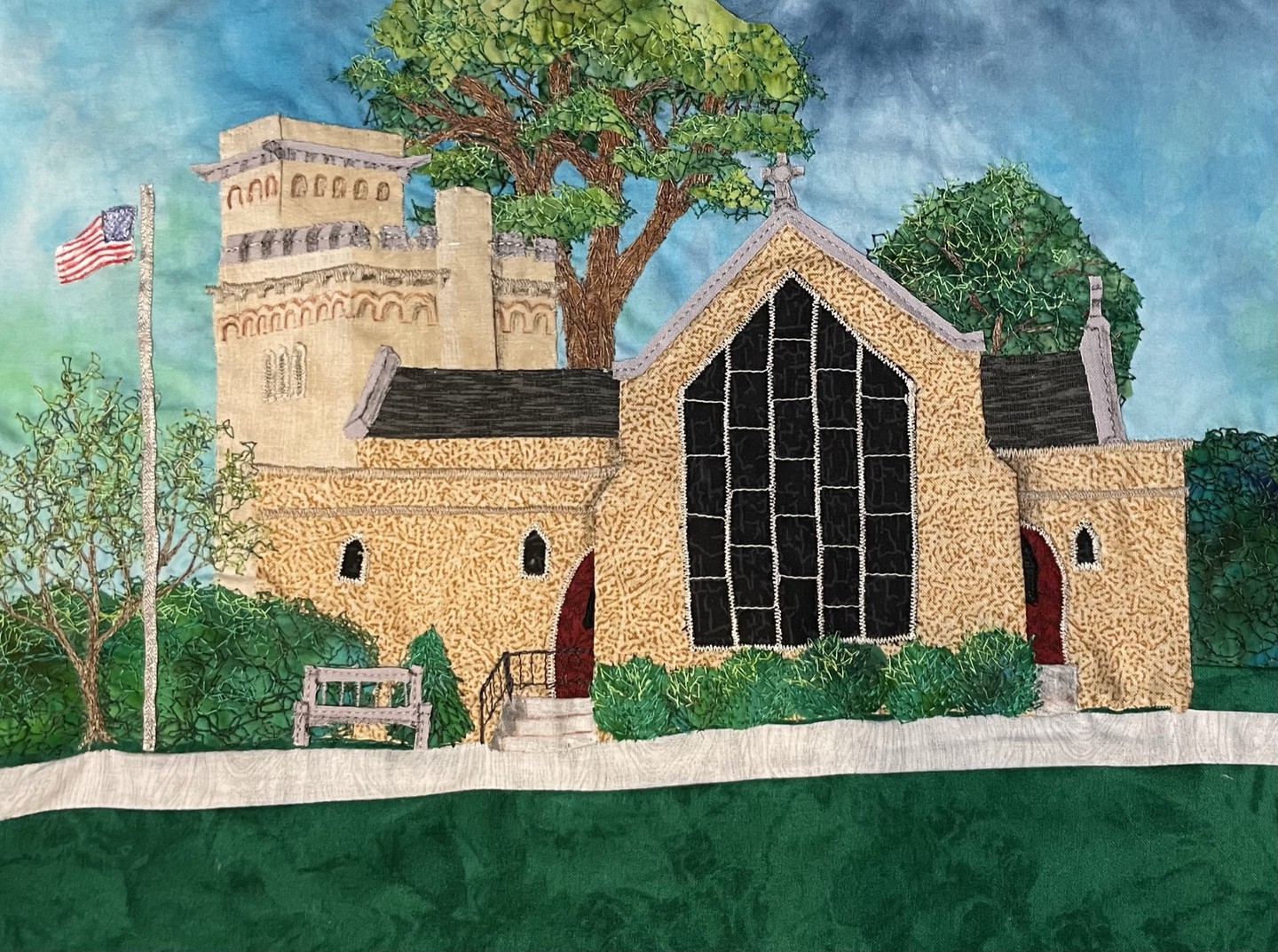 Details are added with satin stitching, ribbon, and inking. The trees and shrubs are free-motion stitched. The building is on a hillside so its bottom and the sidewalk do not appear level.
This piece was later framed by the recipient. It is not quilted. The scene is approximately 9 x 12 inches.
Details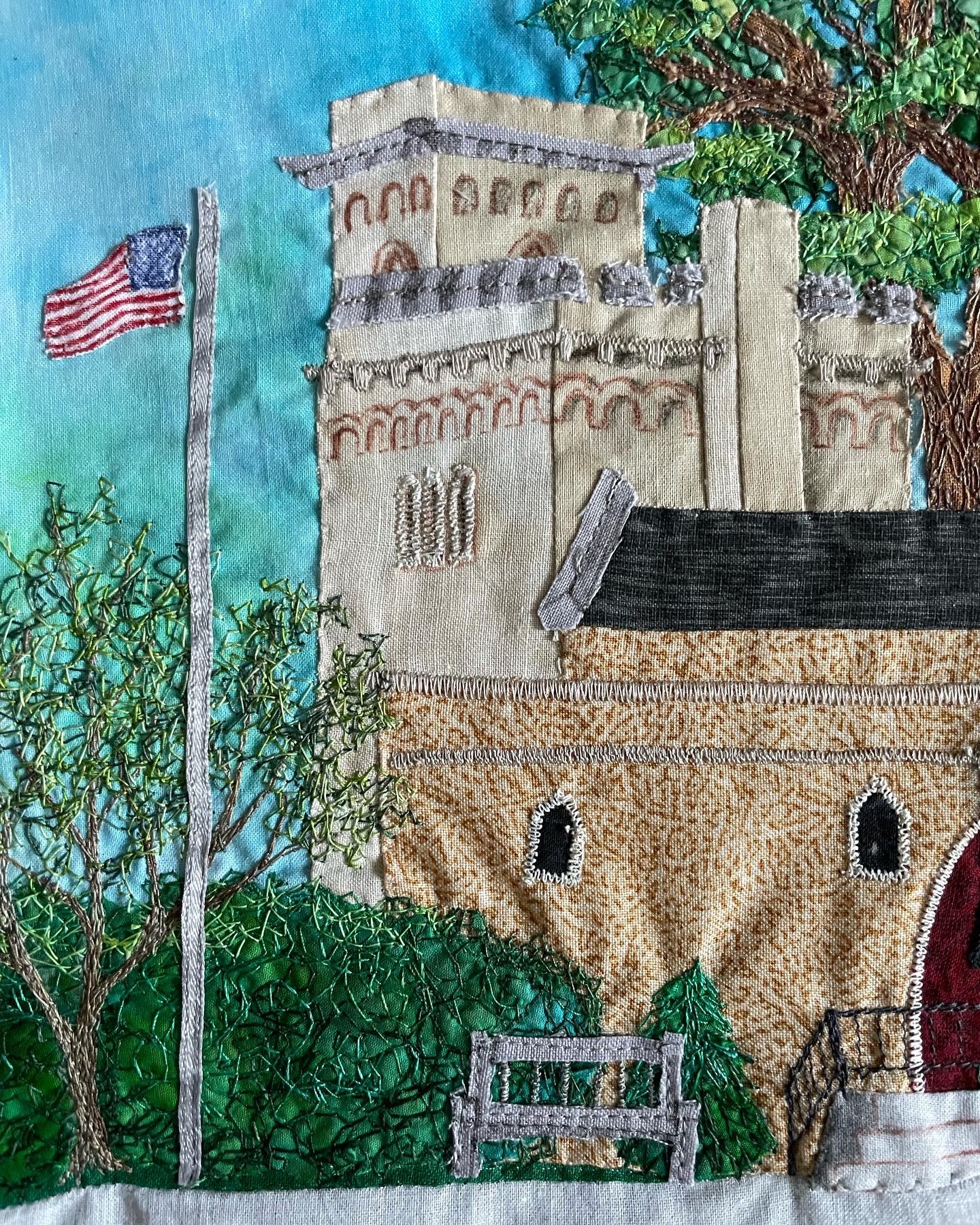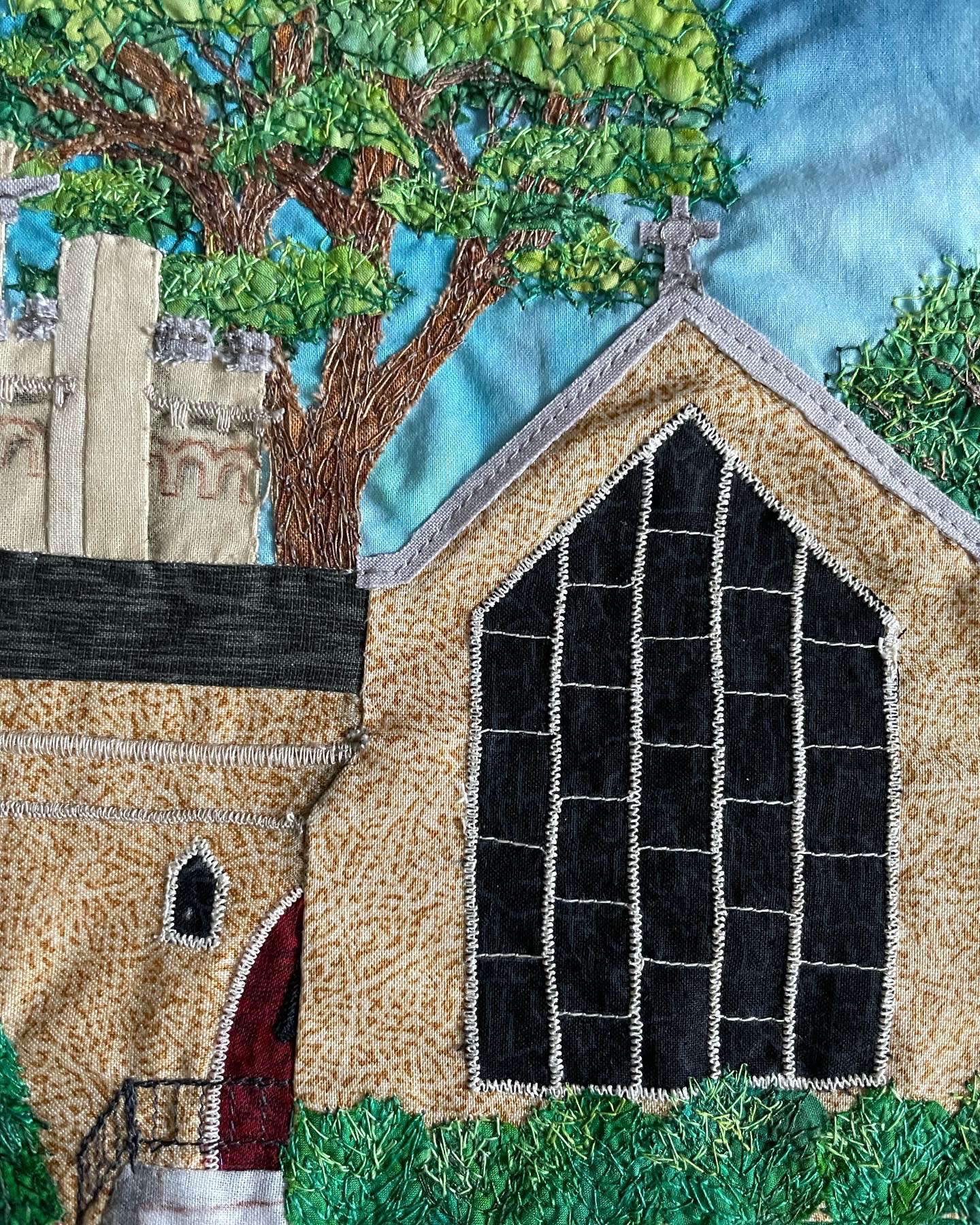 Source image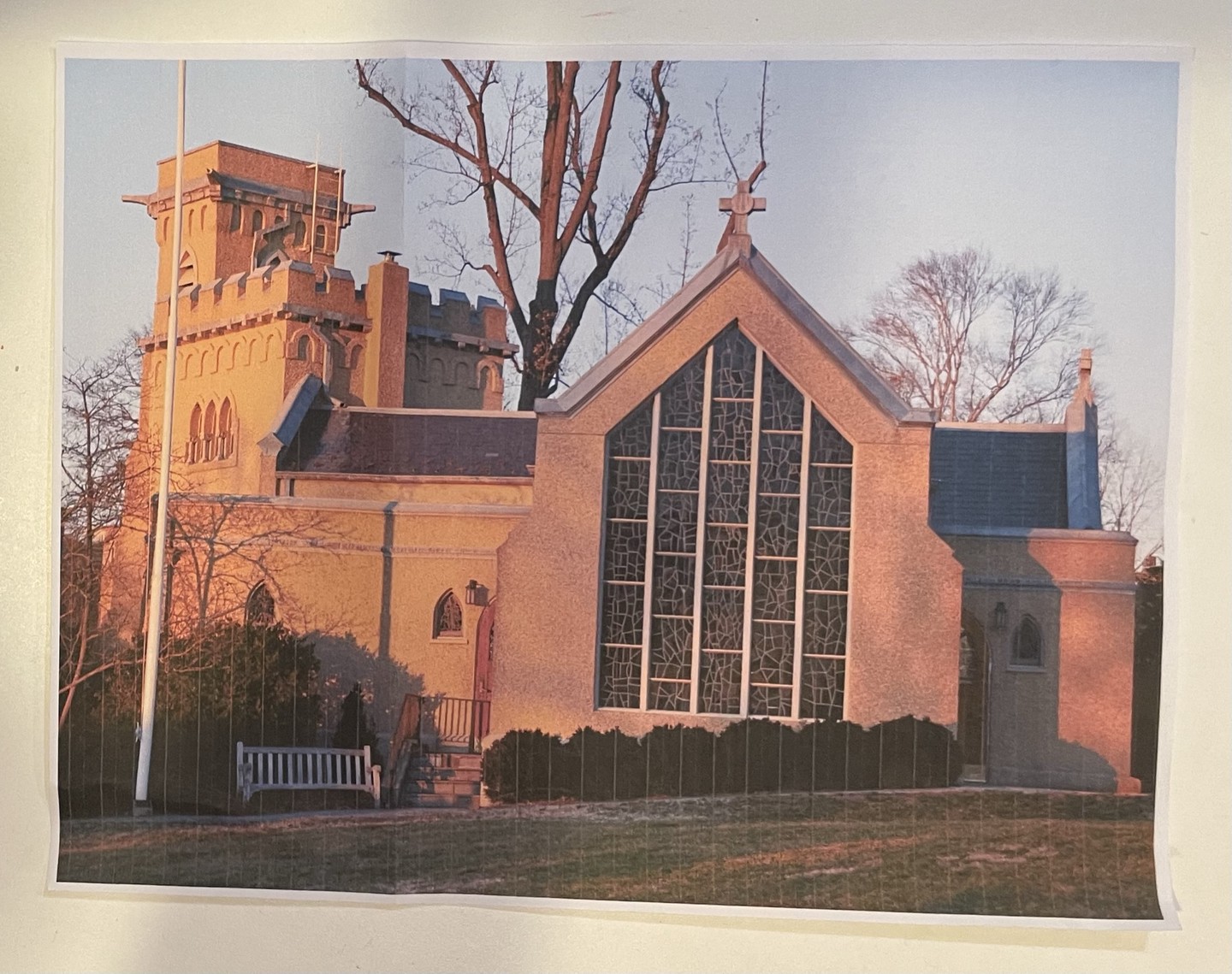 SOLD