A view of the Chesapeake Bay area. Take a good look at the crescent world above our thin atmosphere; it is not the moon, but an ideal of our own home planet, covered mostly by oceans and clouds. Is it unreachable?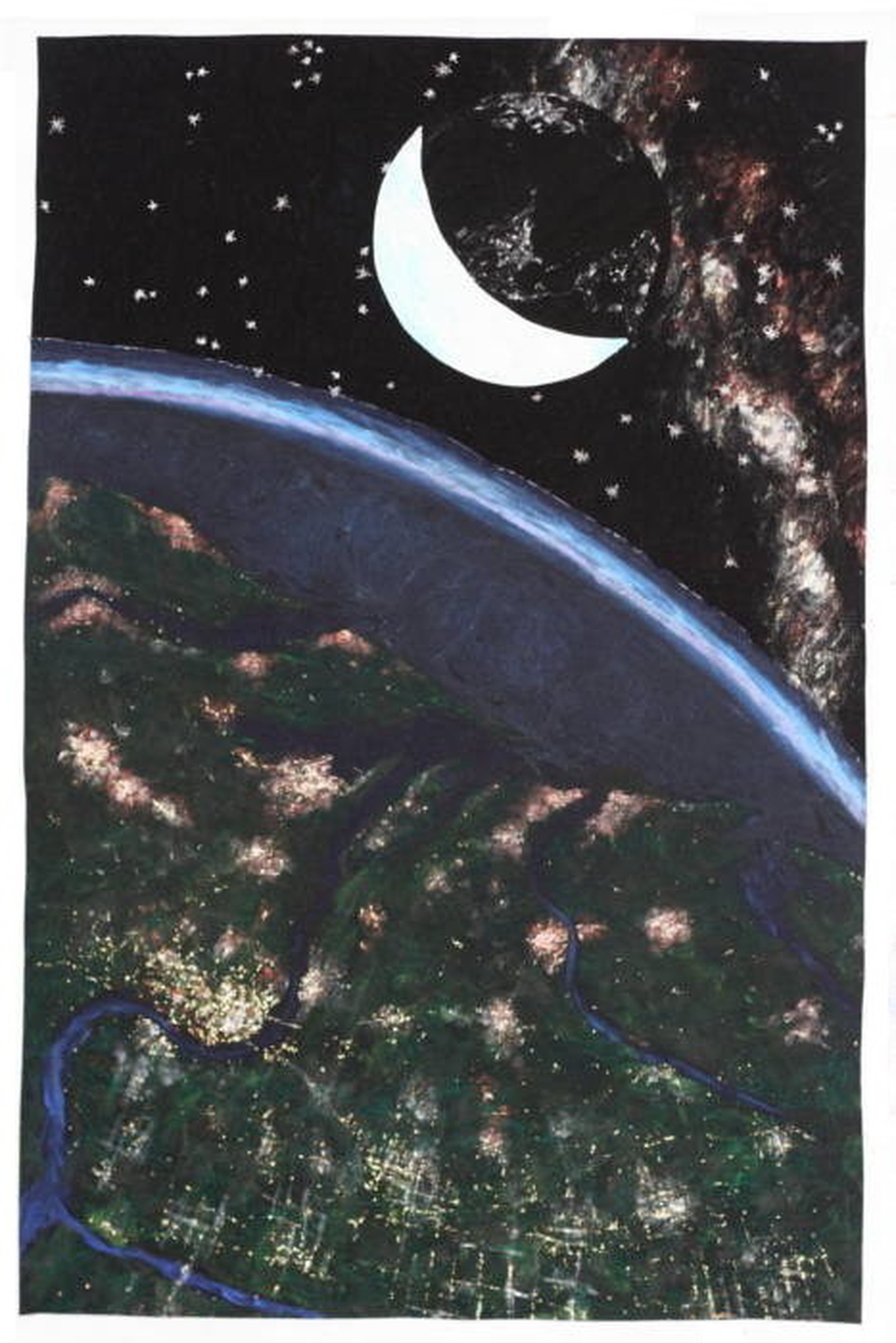 This is a hand-painted quilt. The atmosphere is a few layers of painted organza, inserted between the curve of the earth and the black starry sky. The nighttime view of the land beneath is the watershed area of the Chesapeake Bay: the metro DC area in the lower center, looking east over the DelMarVa peninsula and New Jersey, to the Atlantic Ocean.
The alternate earth has a beautifully marbled blue and white fabric for the lit crescent, and the night side has the lights of North and South America, Europe and Africa.
Detail