A news photograph of a protester, carrying an open umbrella, running past a line of police shooting tear gas, was my visual inspiration for this quilt.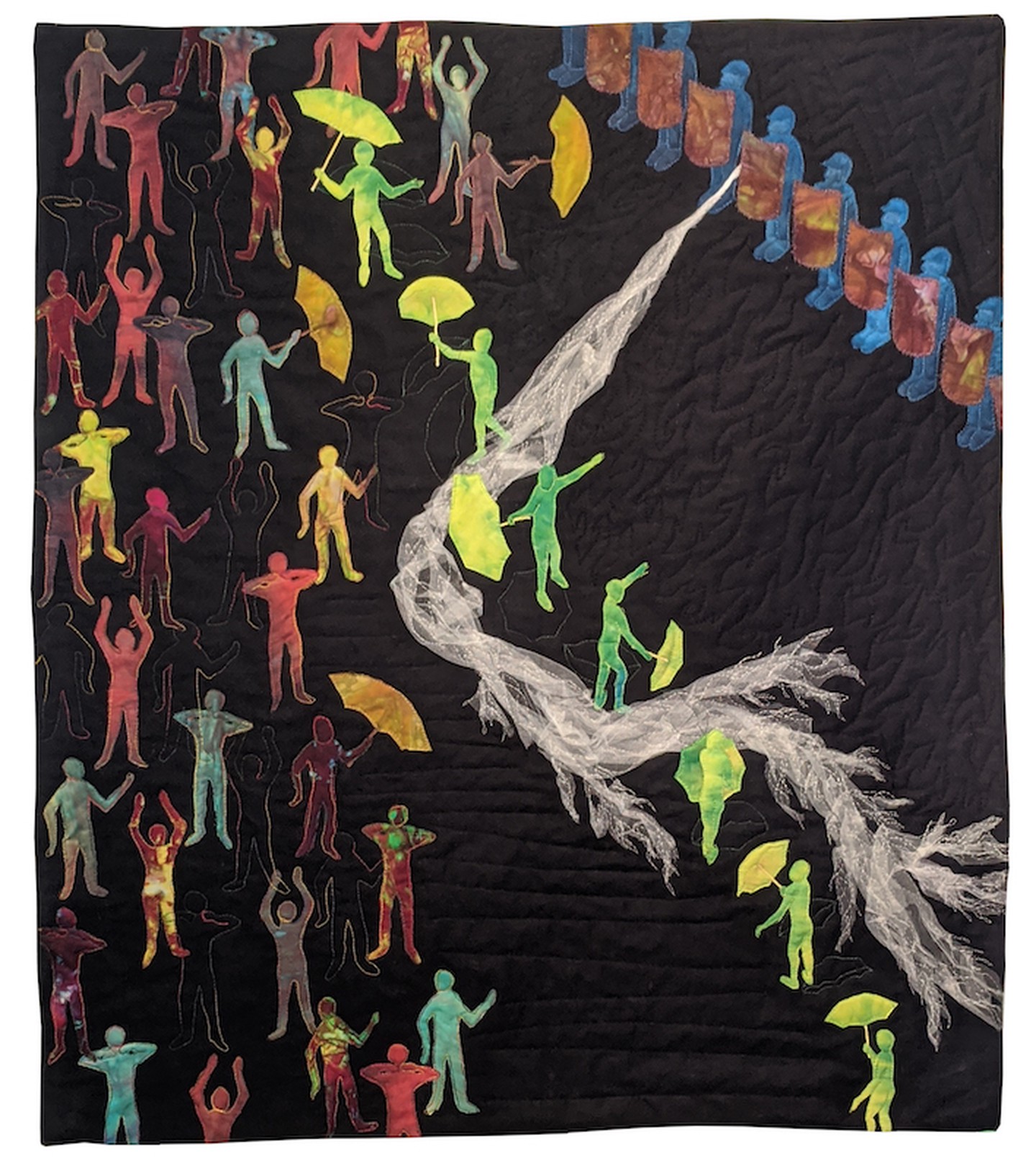 She seemed to be dancing, as if it were a bizarre dream. I have also heard eye-witness accounts of a woman in Seattle, carrying an umbrella in front of the police line, being knocked down and hustled away for no good reason. The appalling continuing attacks by police and federal forces on peaceful protesters are my emotional inspiration. They cry out, "I can't breathe" or "Hands up don't shoot." Some protesters have been severely injured by the military-style reactions, but are still there in spirit, as are people across this country who know our rights.
Details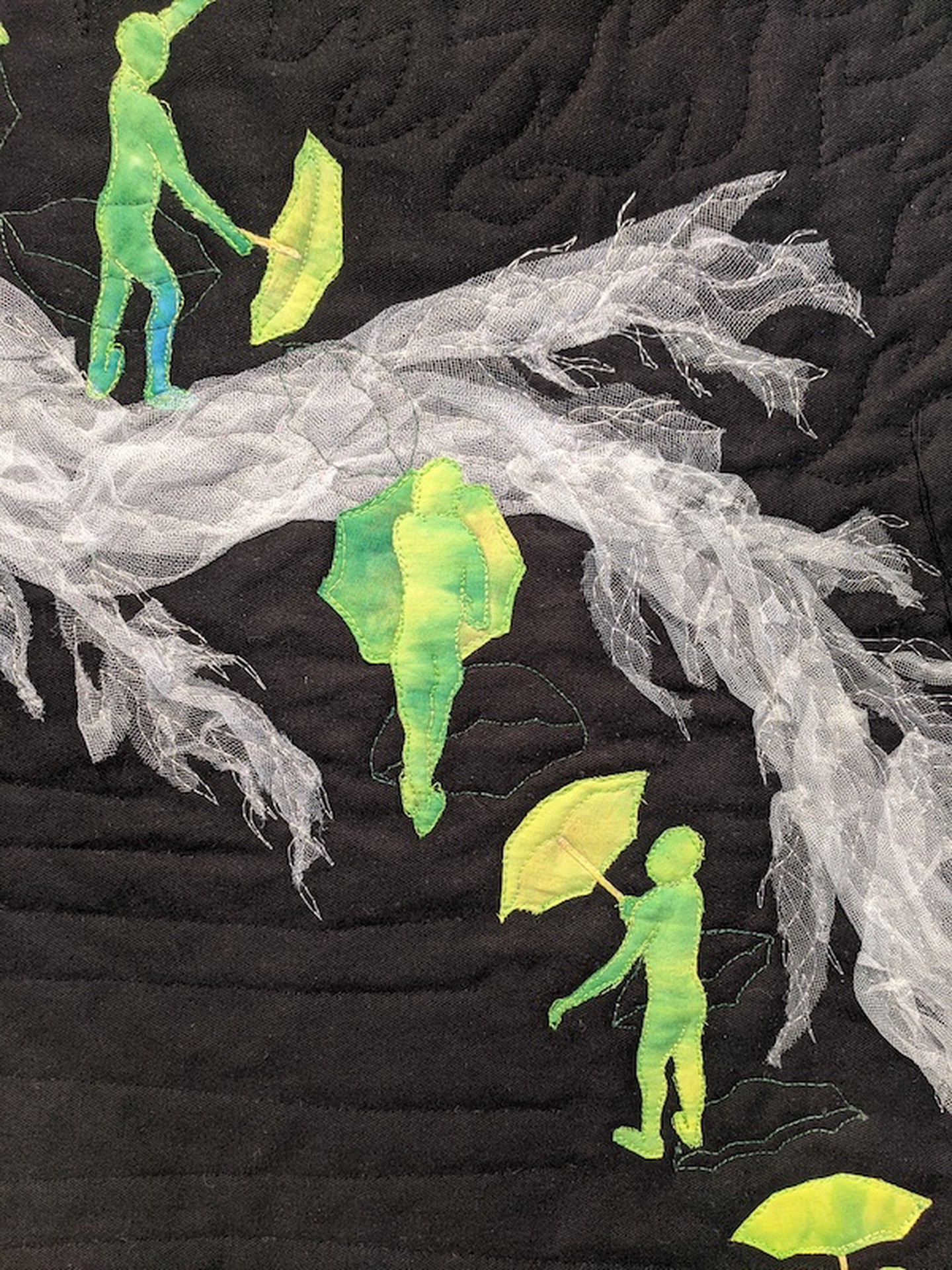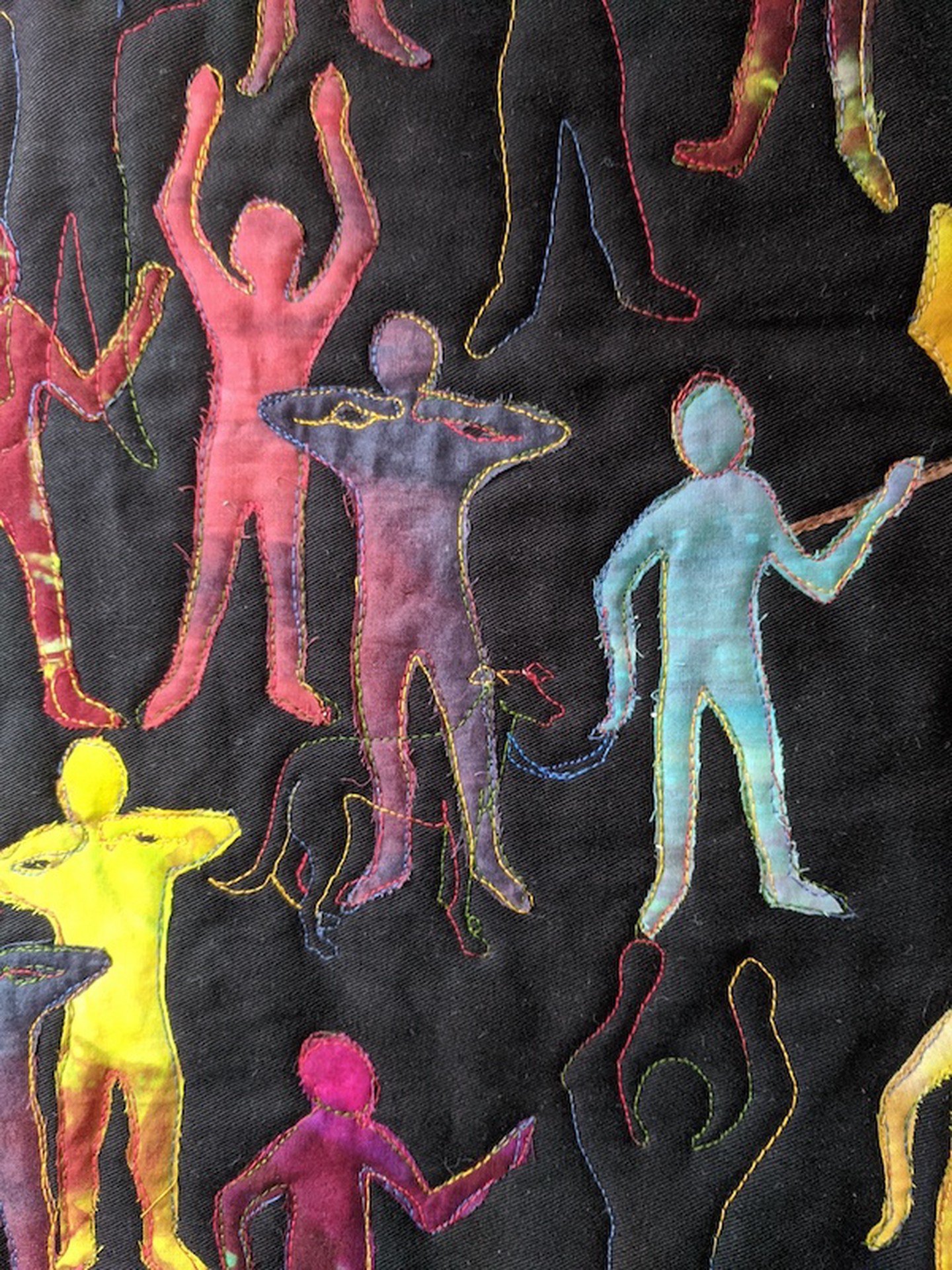 This is in my "Dog Envy" commentary series. After the 2004 presidential election, I looked at my greyhound Gold Dust, lying on the floor in the sun, and was envious of his obliviousness. That moment initiated a long series of politically-inspired quilts. Gold Dust became my 'everyman', the average citizen, a common patriot.
Materials: cotton fabrics and threads, tulle
Methods: raw-edge applique, machine quilted
36" H x 32" W