The Dells are a beautiful landform carved by the Wisconsin River. The layered sandstone cliffs rise up alongside the river for a few miles, and are lined by old forests.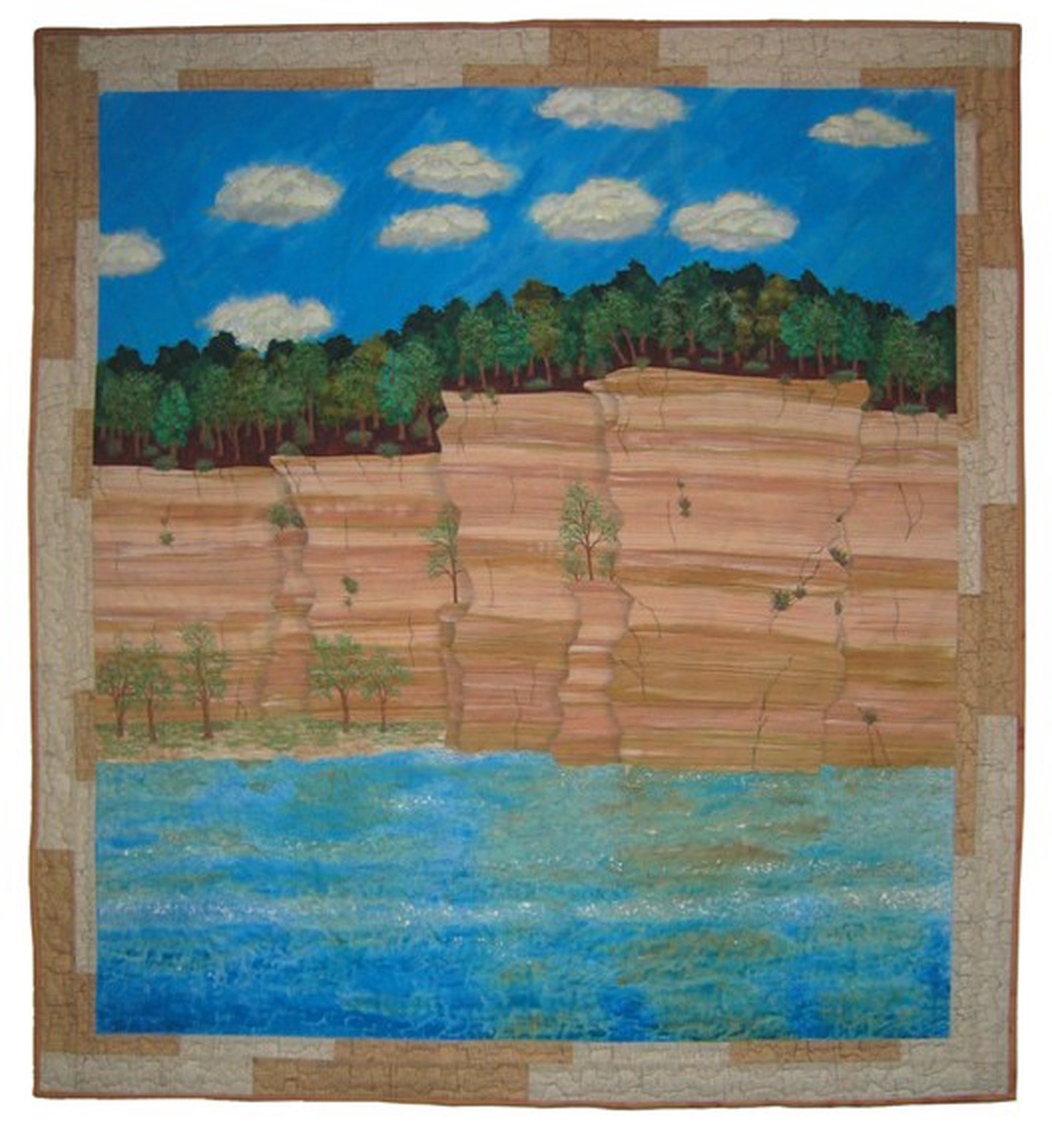 The Cambrian sandstone was deposited in layers over millions of years. At the end of the the last ice age, torrents of water from melting ice carved the gorge through the relatively soft sandstone, creating the cliffs over just a few thousand years. Wisconsin has a diversity of unusual landforms created by several periods of glaciation – surprising for a state generally known for rolling farmland.
This area is a favorite vacation spot in Wisconsin and the Midwest (my own family included). There is also a large amusement park nearby – a sharp contrast with the beauty and peacefulness of the forest and river.
I painted the fabrics for the cliffs and sky. The water is a layer of blue fabric covered by a layer of painted organza to create the reflection of the cliffs. The trees are extensively thread-sketched.
46"W x 43"H
Cotton, organza, fabric paint, threads, colored pencil
Machine pieced, appliqued and quilted; thread sketching
Details