In 2005, there was a disconnect between what the Administration was saying, and actually doing - in this case, the Department of Interior. What has changed since then?
This is the fifth artwork in my "Dog Envy" political series.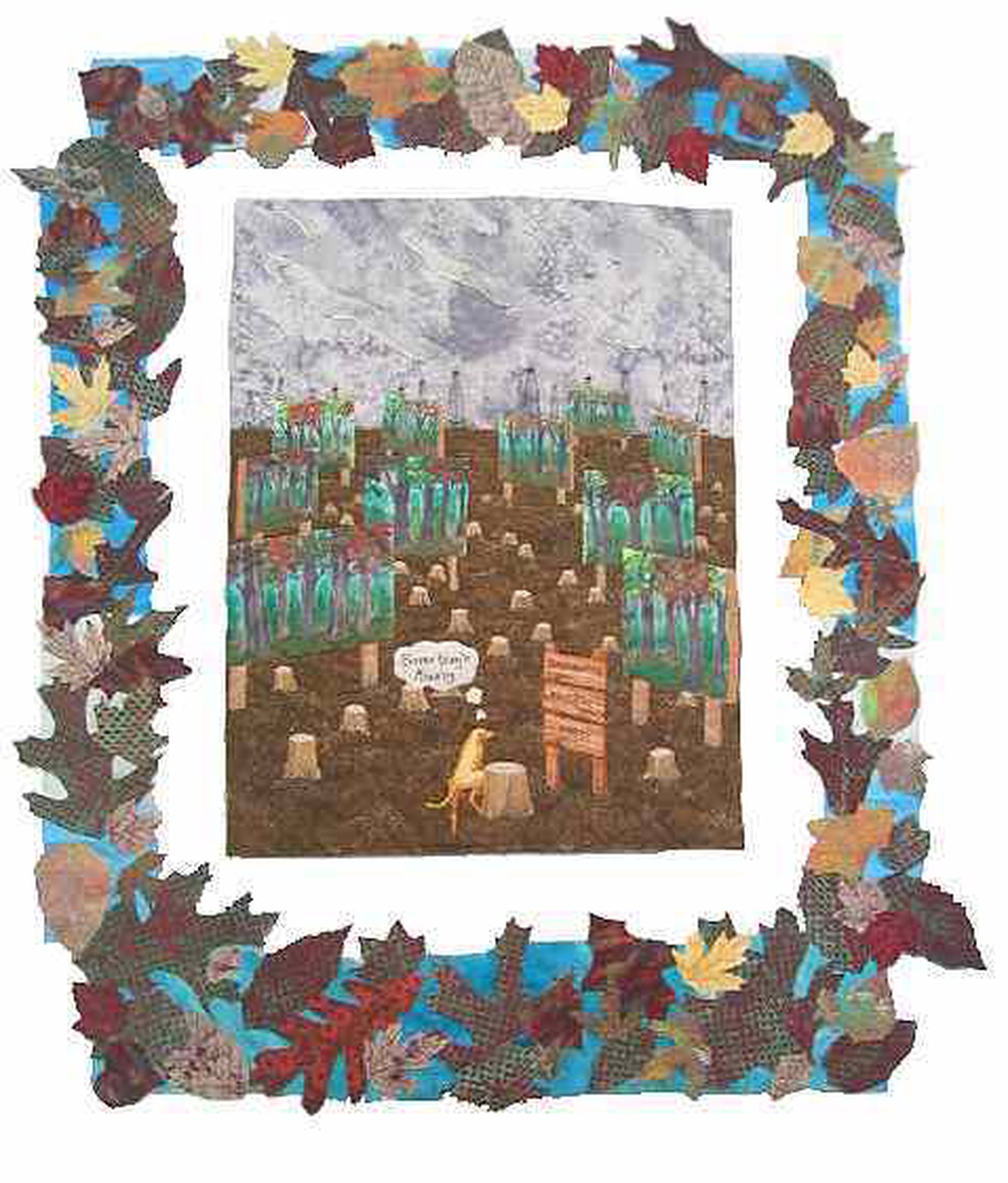 Gale Norton was the Secretary of the Interior at the time. Oil drilling takes preference over keeping our natural resources, like forests, unspoiled. The billboards try to fool us into not seeing all the trees that have been cut down, and the oil wells they try to cover up.
Nature is disconnected - shown literally in the construction, with the border of leaves not touching the interior.
40" H x 37" W
Cotton fabric, netting, fabric paint, ink, marker
Appliqued, fused, pieced. Machine quilted.
Details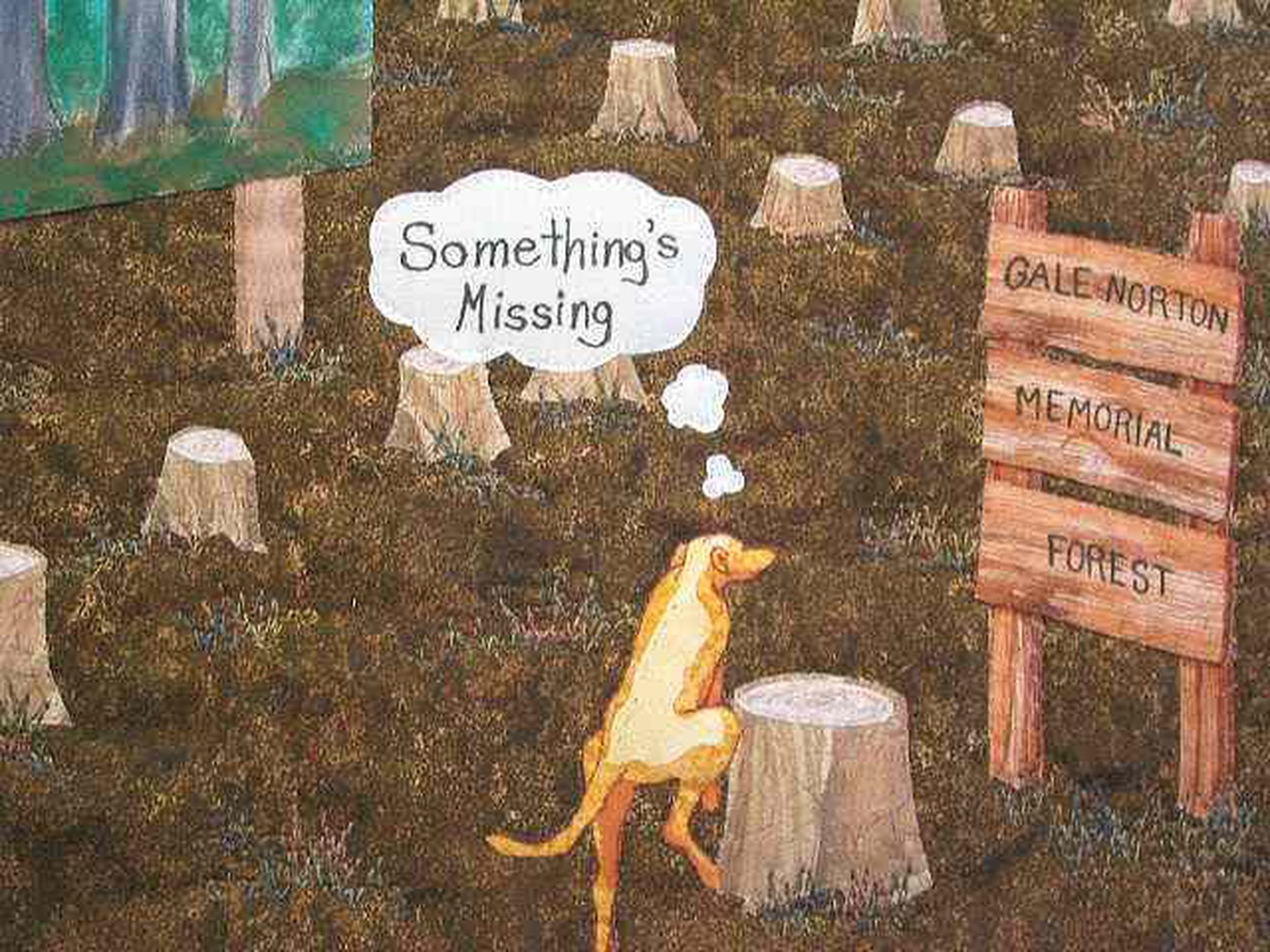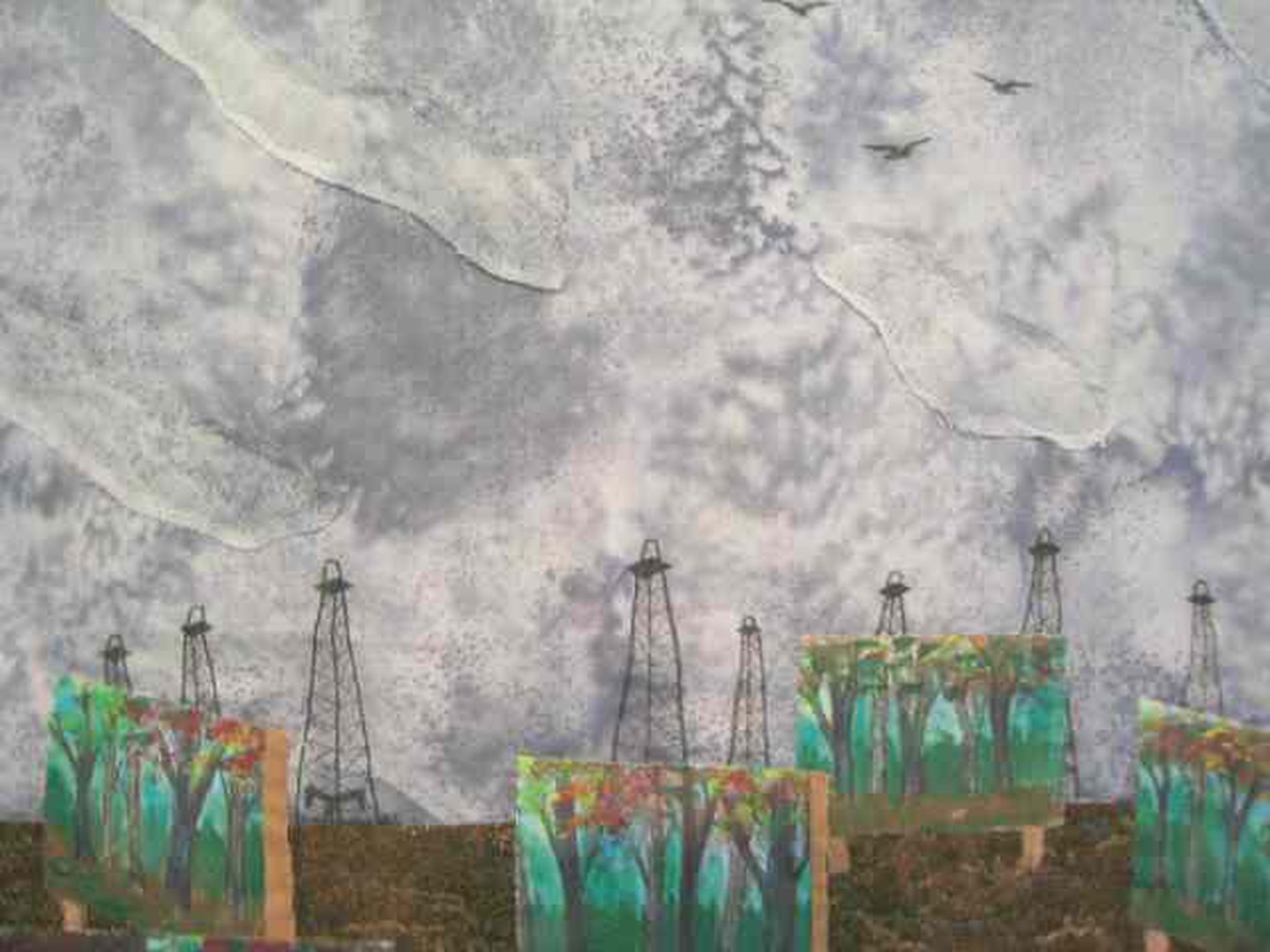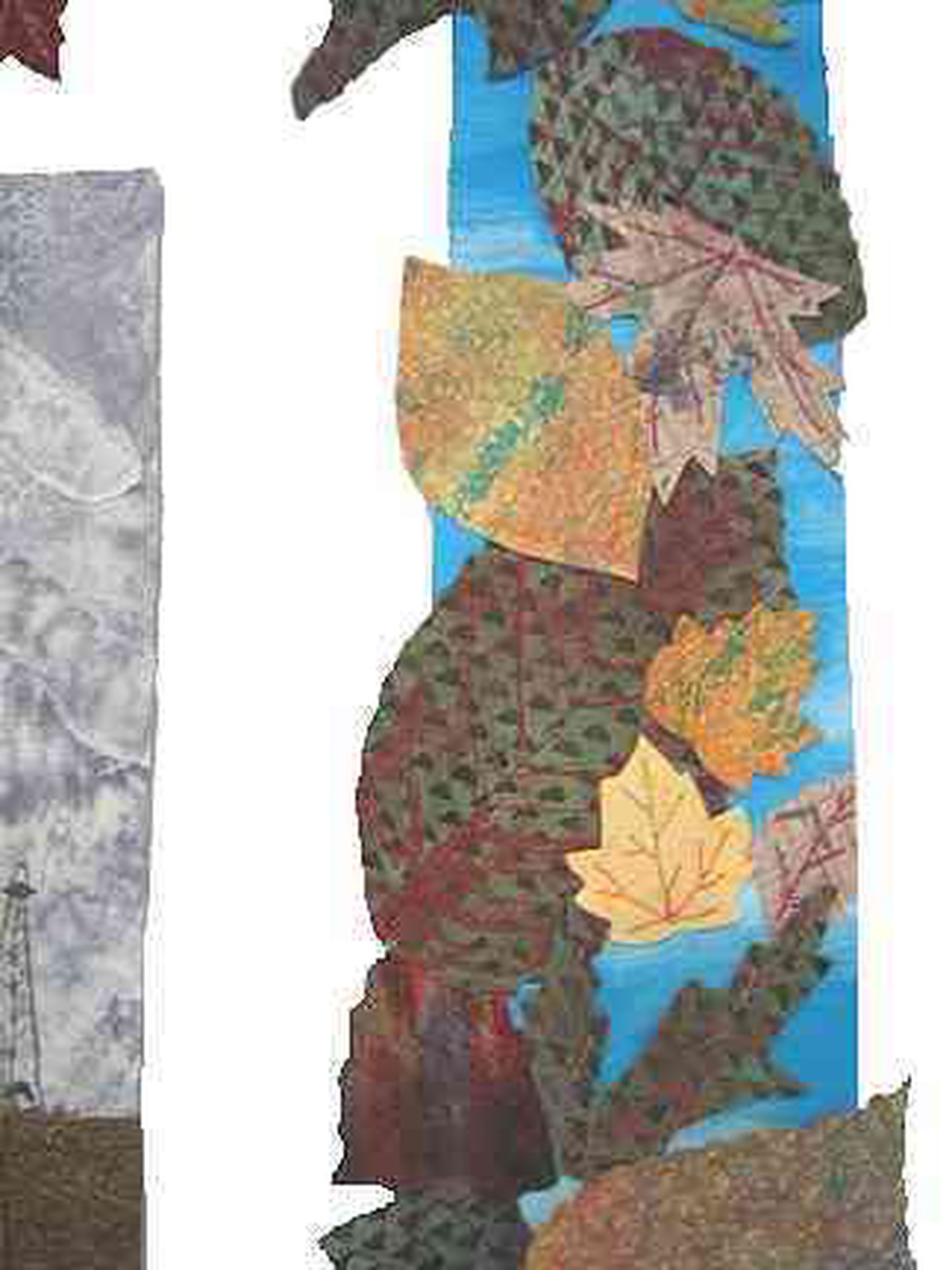 After the 2004 presidential election, I looked at my greyhound Gold Dust, lying on the floor in the sun, and was envious of his obliviousness. That moment initiated a long series of politically-inspired quilts. Gold Dust became my 'everyman', the average citizen, a common patriot.