This wall hanging incorporates some unusual materials. Hardware stores are as interesting to art quilters as are fabric shops. I thought it looked like clouds and air - one of the four ancient elements.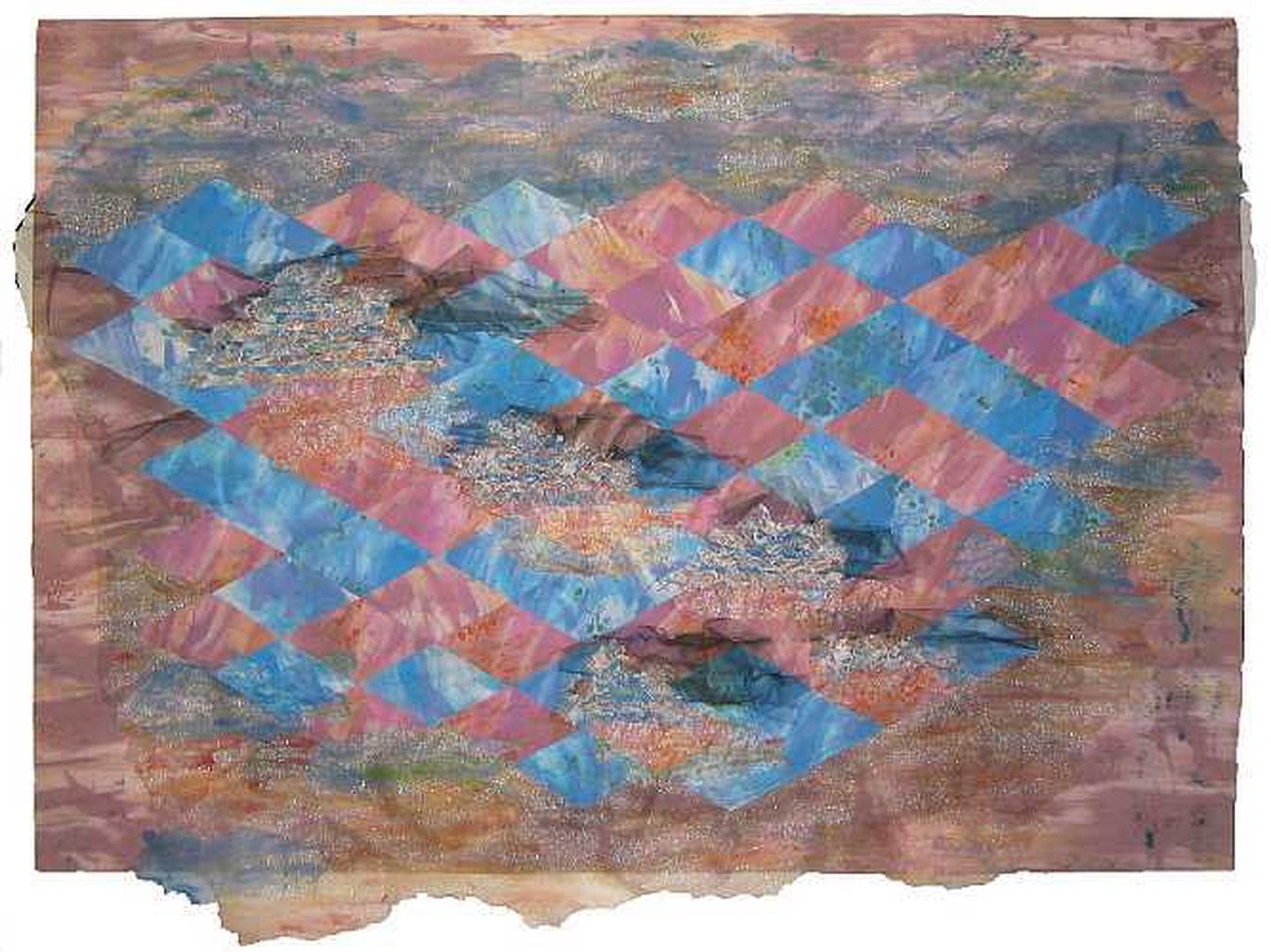 The blue area at the top and the orange at the bottom are painted translucent organza. They extend slightly past the sides and bottom. I also painted the hardware cloth (a type of wire mesh) and wove strips of the painted organza through it. The rectangular base fabric is a poly-cotton material which does not fray (sometimes used for curtain linings), which I painted and stamped.
There is no batting in this quilt. The diamonds are my hand-painted cotton fabrics, pieced together and then appliquéd onto the base. The wire and netting were then hand-stitched on top.
38" H x 53" W
Cotton, black netting, organza, hardware cloth, fabric paint, thermal foam lining.
Details