Elms have been my favorite kind of tree since I was a teen-ager. We had a huge one in the backyard that I would climb and watch the world go by.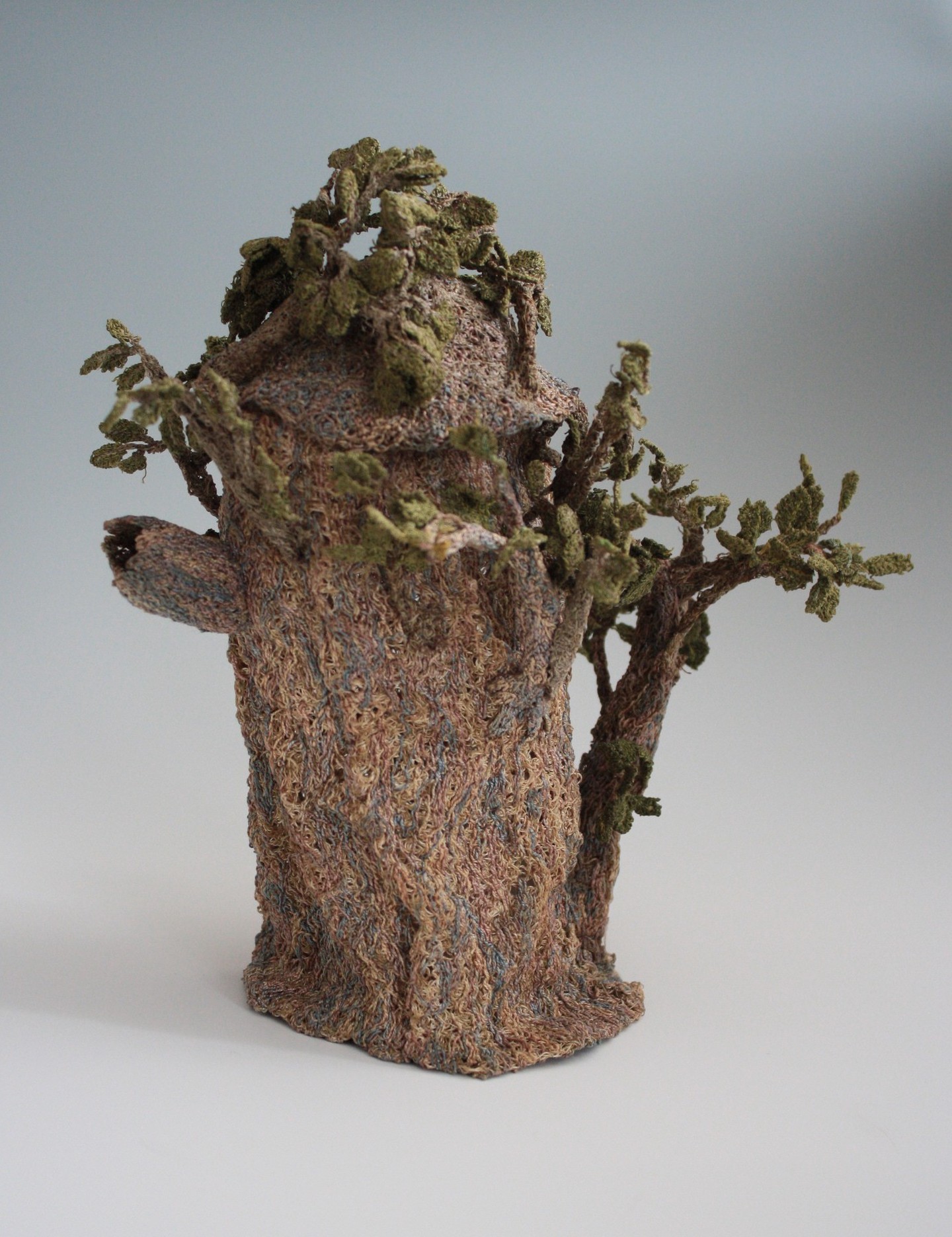 It broke my heart when Dutch Elm Disease sickened it and it had to be cut down, like so many other elms in the United States. The look of entire towns was changed when the elms were gone.
I had been living in our current home a couple of years before I realized that there were "wild" elms in our neighborhood woods. During a walk I looked down and saw the distinctive seeds – and looked up and saw a tall elm. What a shock! Like Johnny Appleseed, I collected some of those seeds every spring and spread them around, including my own yard. Now there are four elms growing well in my yard - not quite where I planted them, which was another surprise. They seem to be a little like my children.
My "Elm Tree" teapot is made of cotton threads, hand and machine stitched. The surface is craggy like an old tree's. The base has growth rings. The lid is a separate piece, just like a real teapot - except this is decorative, not functional.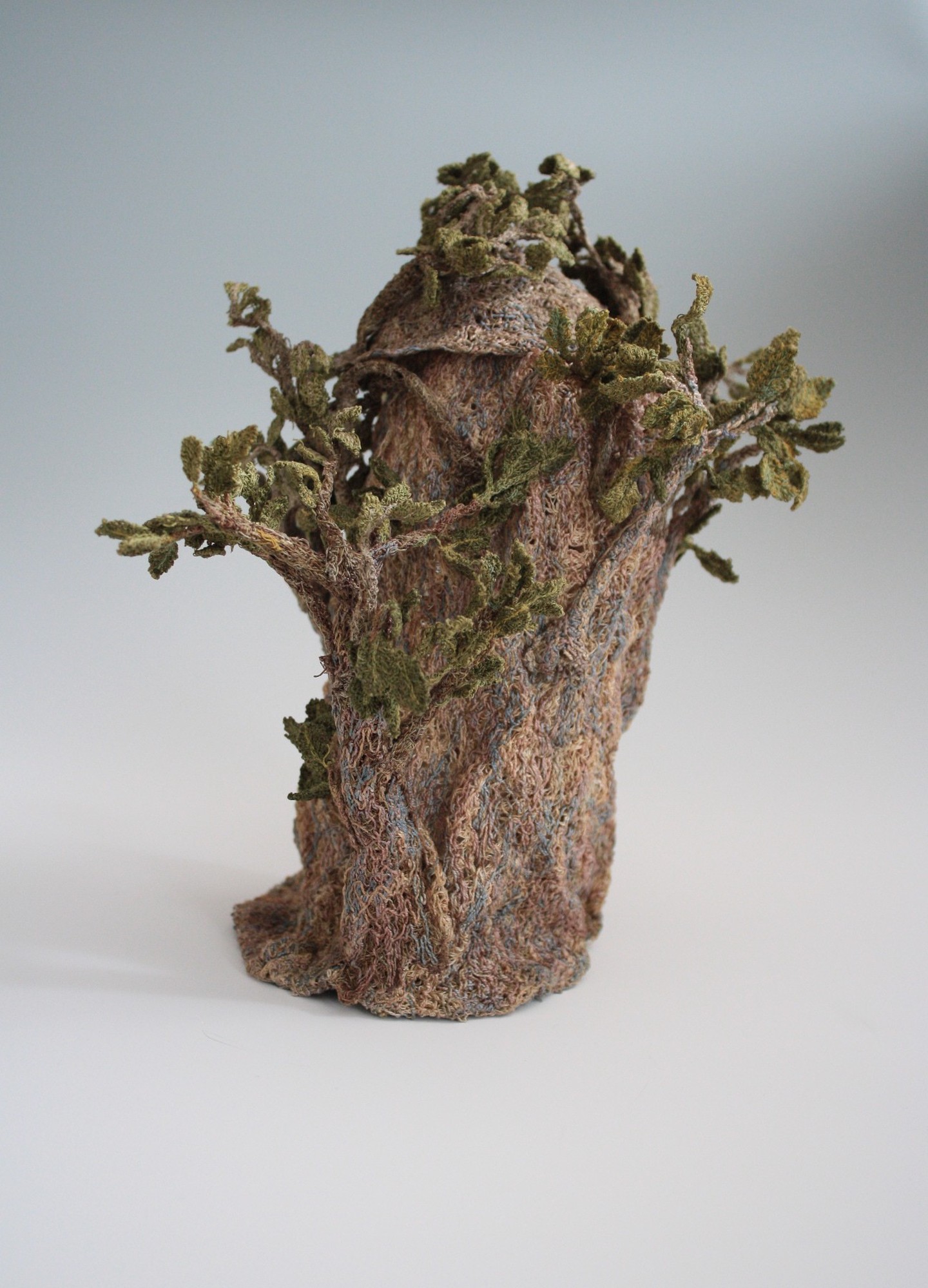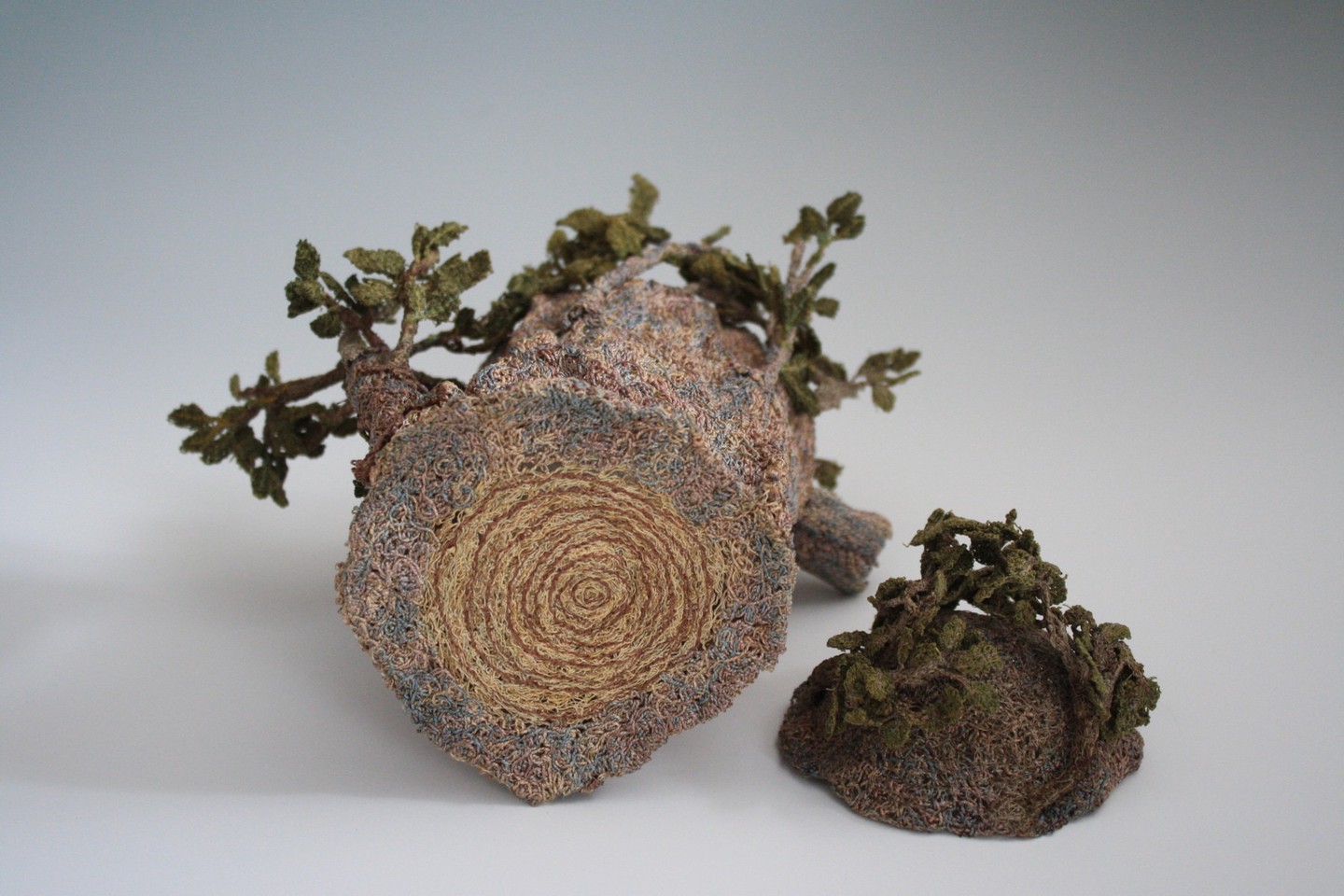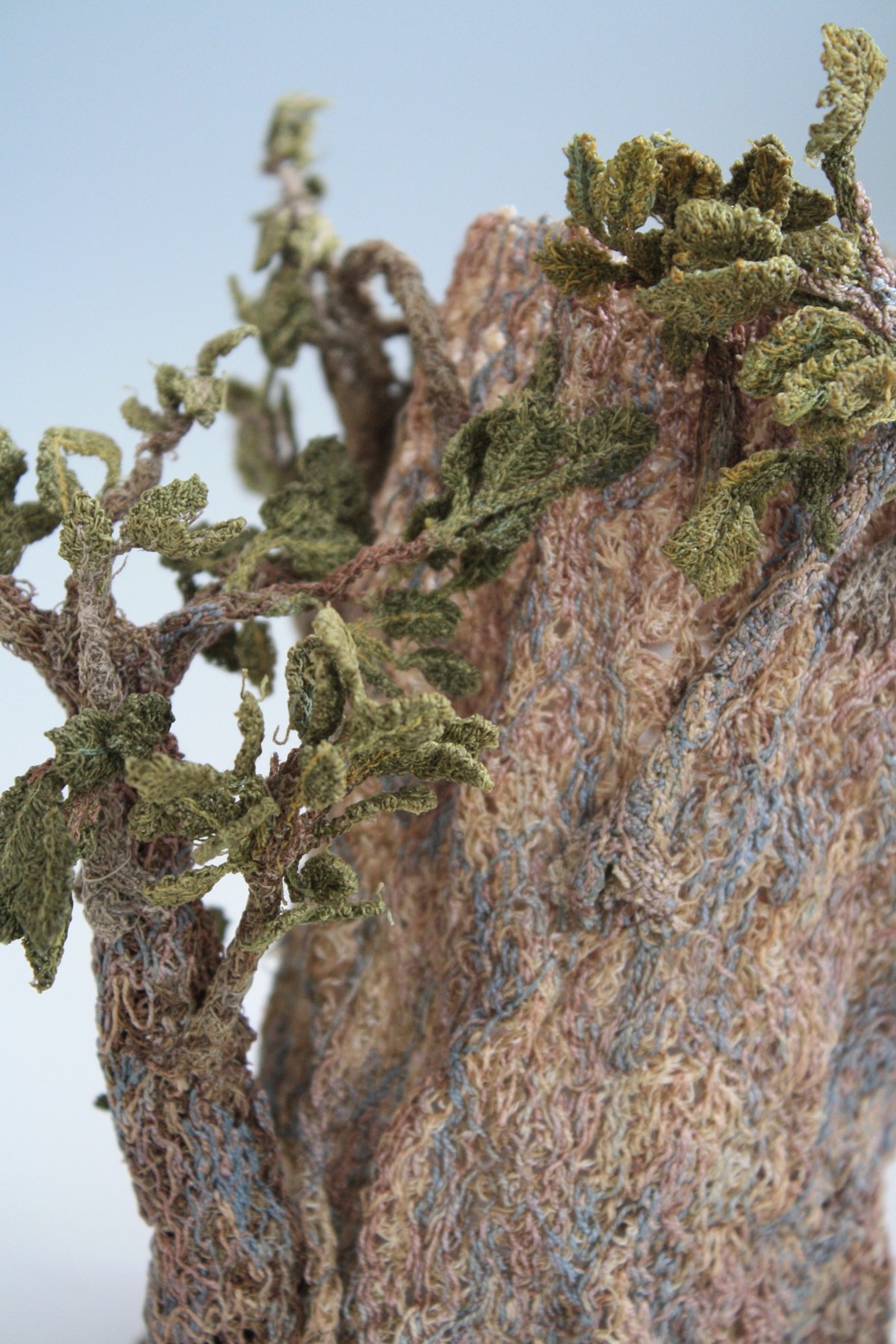 Size: 9 x 9 x 6 inches