The Art of the Quilt was an invitational quilt exhibition, curated by Linda M. Fiedler and Betty Blessin for Piedmont Arts in Martinsville, Virginia. For the most recent iteration, the 13th biennial, the theme was "Unity".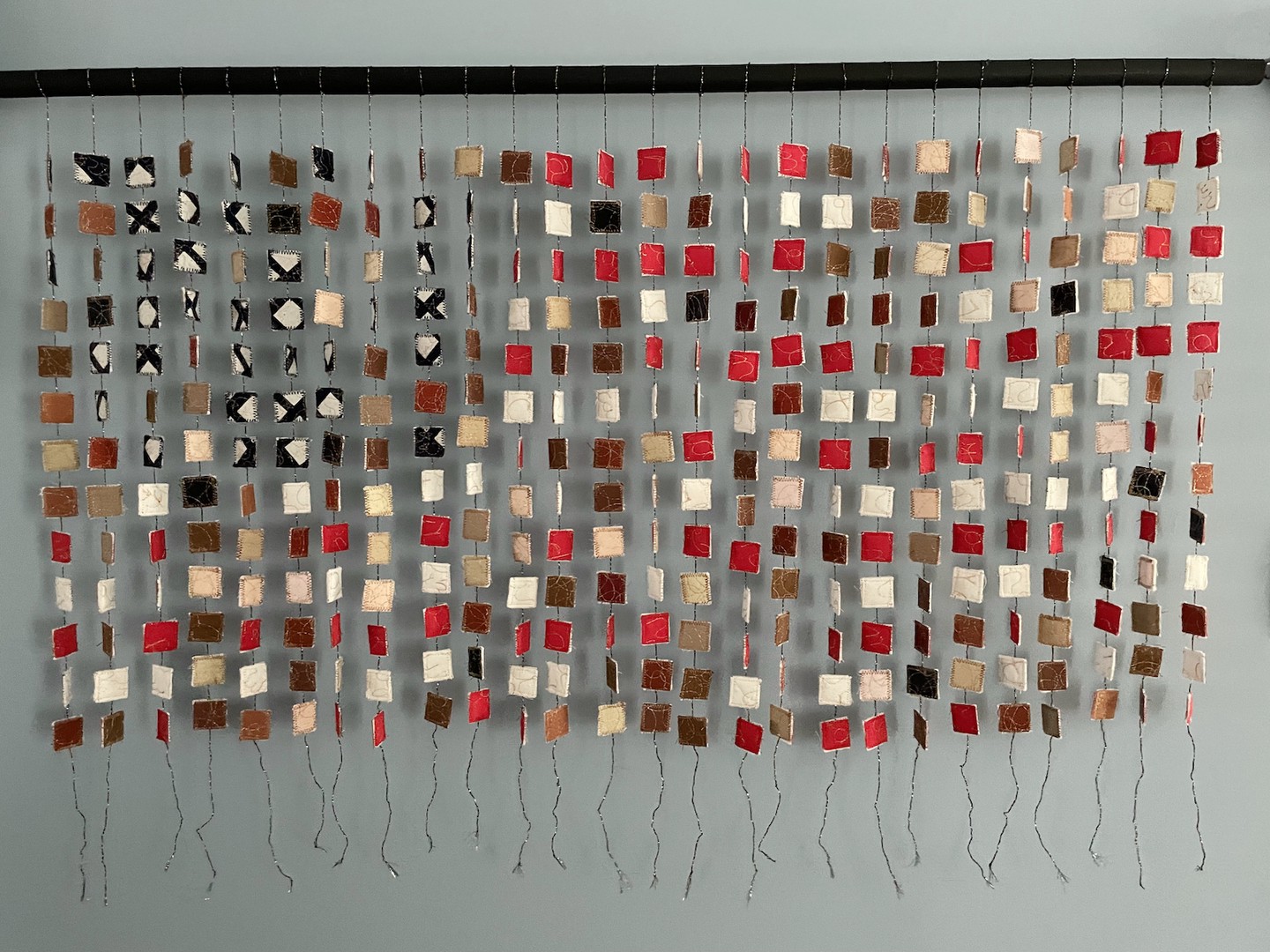 My entry was made essentially as two quilts. One was the U.S. flag, with "one from many" translated into 27 world languages quilted across the surface with variegated metallic thread. The other was a great variety of skin-tone fabrics, quilted in circles to represent people. Each side was cut into one-inch squares, the squares sandwiched together with the cord down the middle, and stitched around the squares.
This quilt may be viewed on either side. Since the squares are suspended on cording, they will move and spin a bit, always changing, the different sides have blended into a whole.
28"H x 42"W
Cotton fabrics, artist's cording, painted wood dowel
Machine pieced and quilted
Detail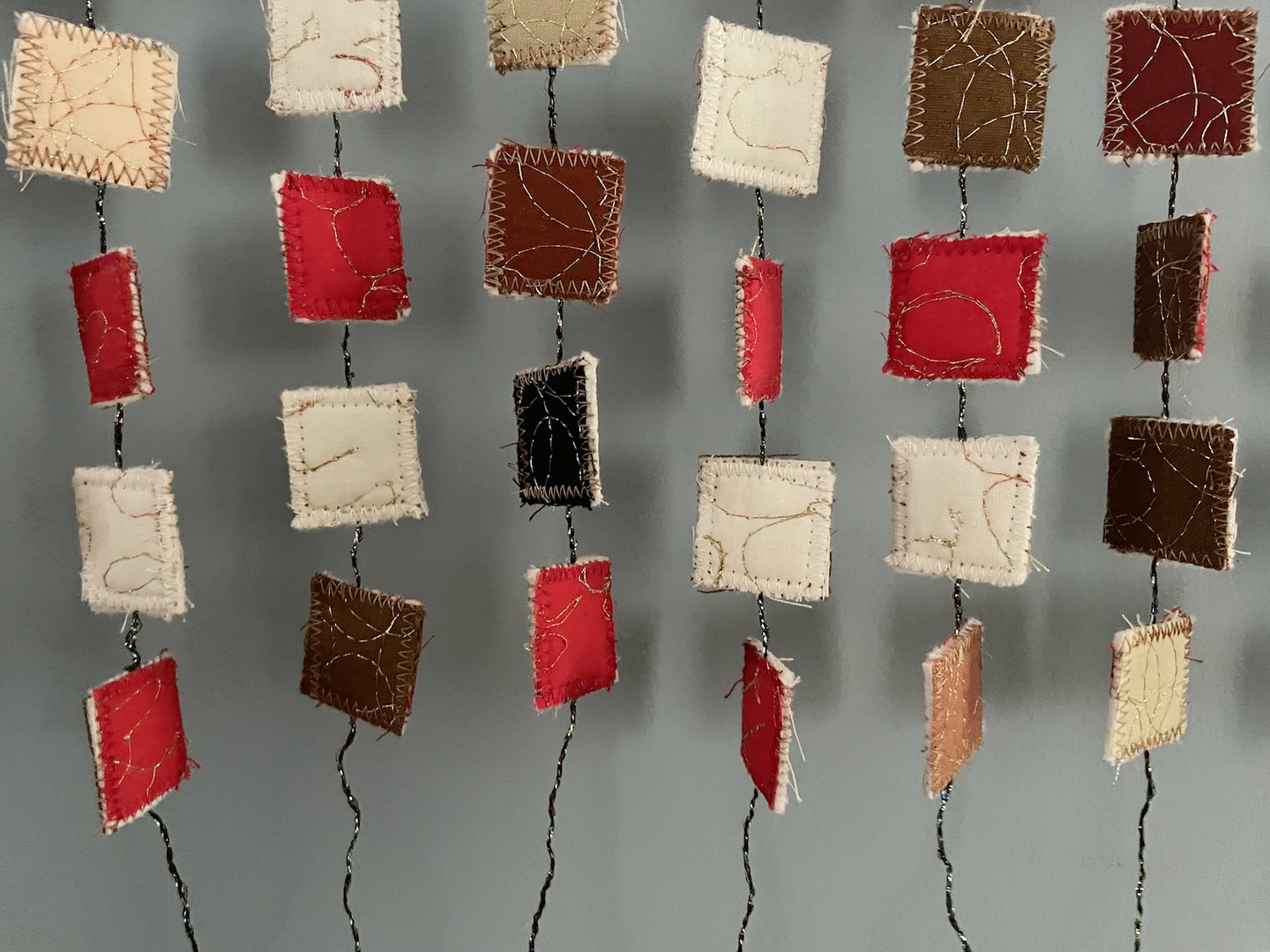 SOLD