My intent with this shrine-like piece was to show a beautiful place that, when you look closer, isn't what it seems.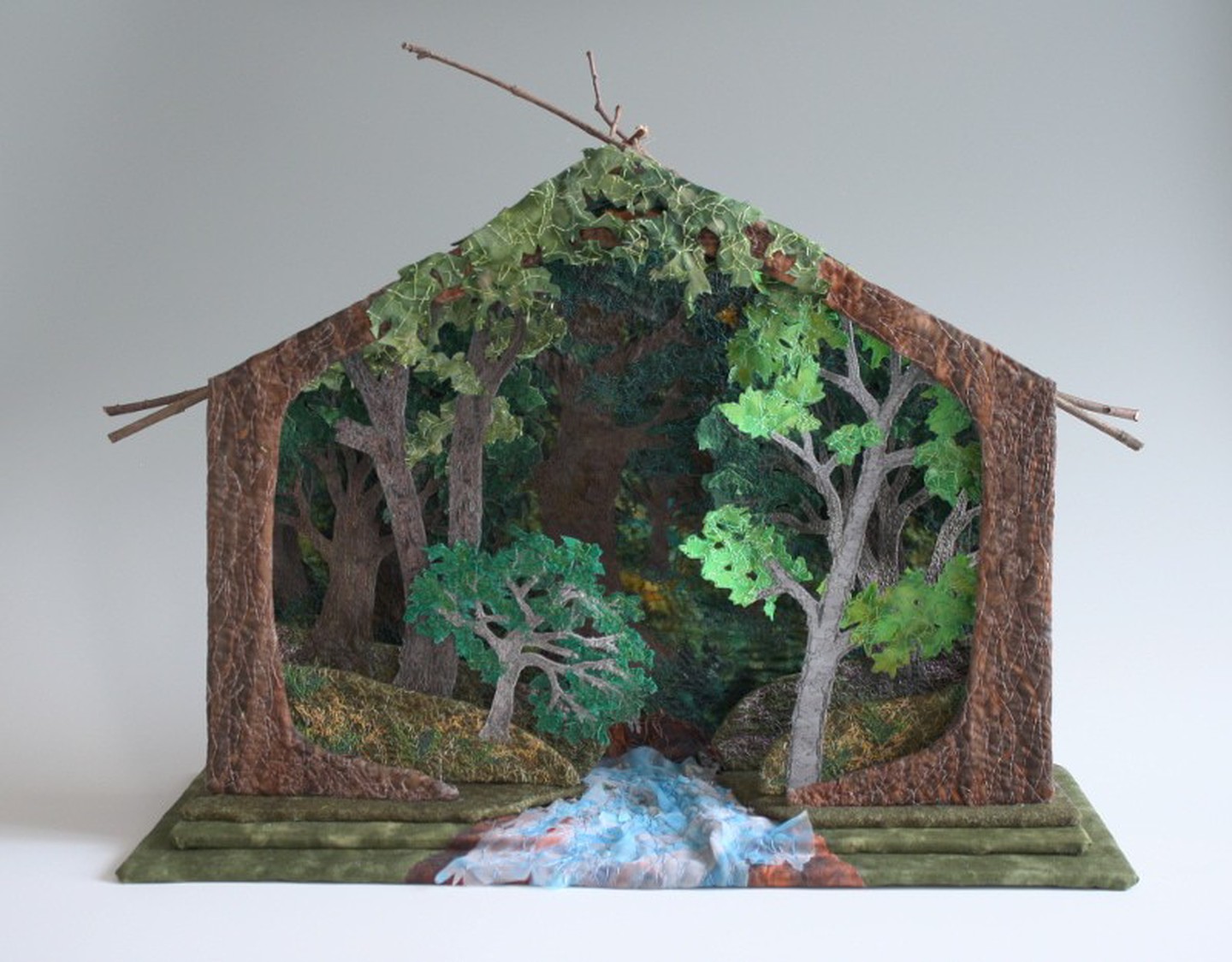 The scene that Furl shows is the view from a footbridge in the woods near my home. Run-off from the neighborhood causes the water level of the stream to rise rapidly. The flow had seriously eroded the stream banks over several years, undercutting the trees, particularly a huge old oak. In Furl, the oak's roots dangle below the thinning soil. Two weeks after I made this piece, the tree fell.
The three-dimensional structure uses foam core for the base and the walls, covered with fabric and stitching for texture. The stream has texture created with a variety of surface design techniques, particularly hand-painted organza.
Details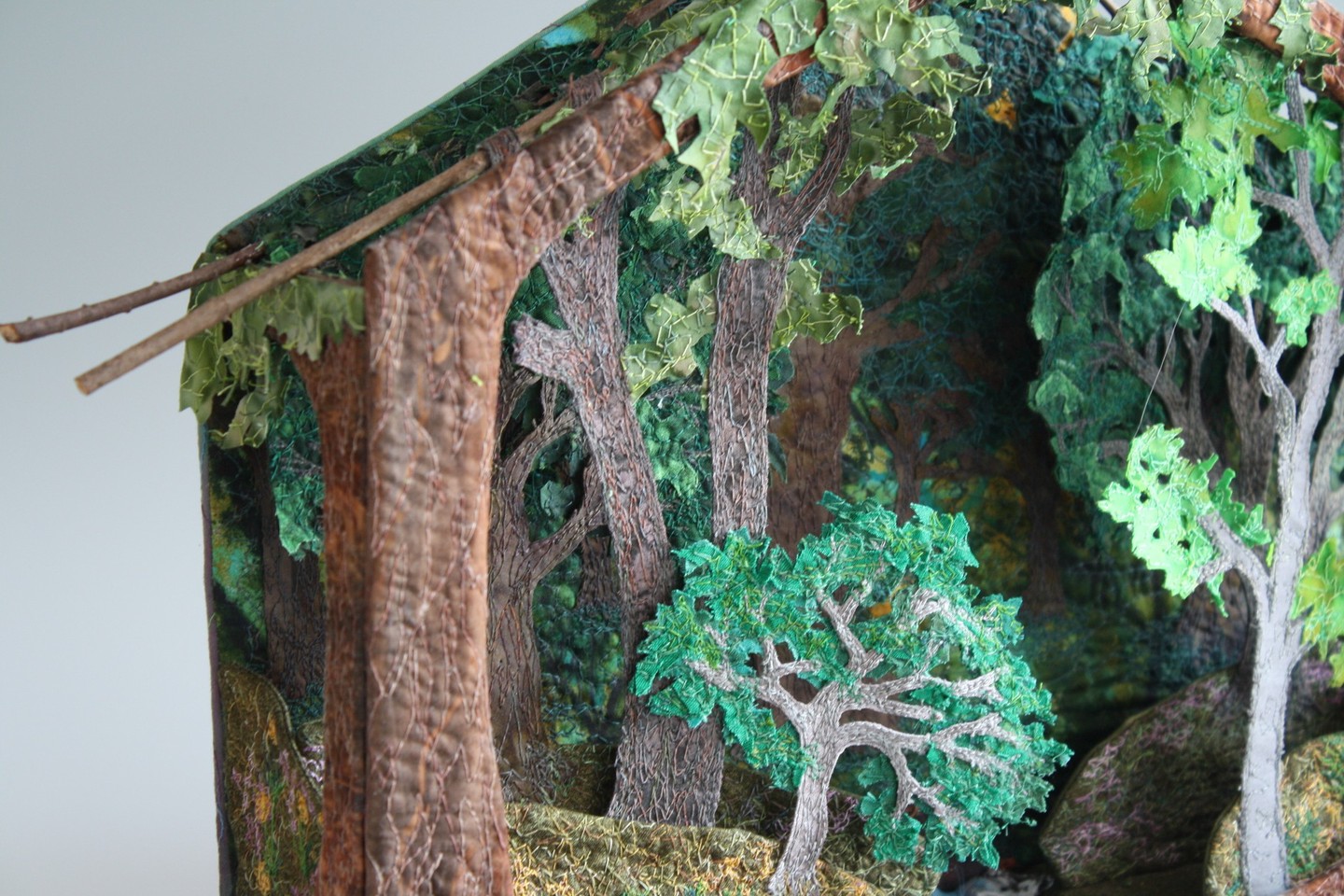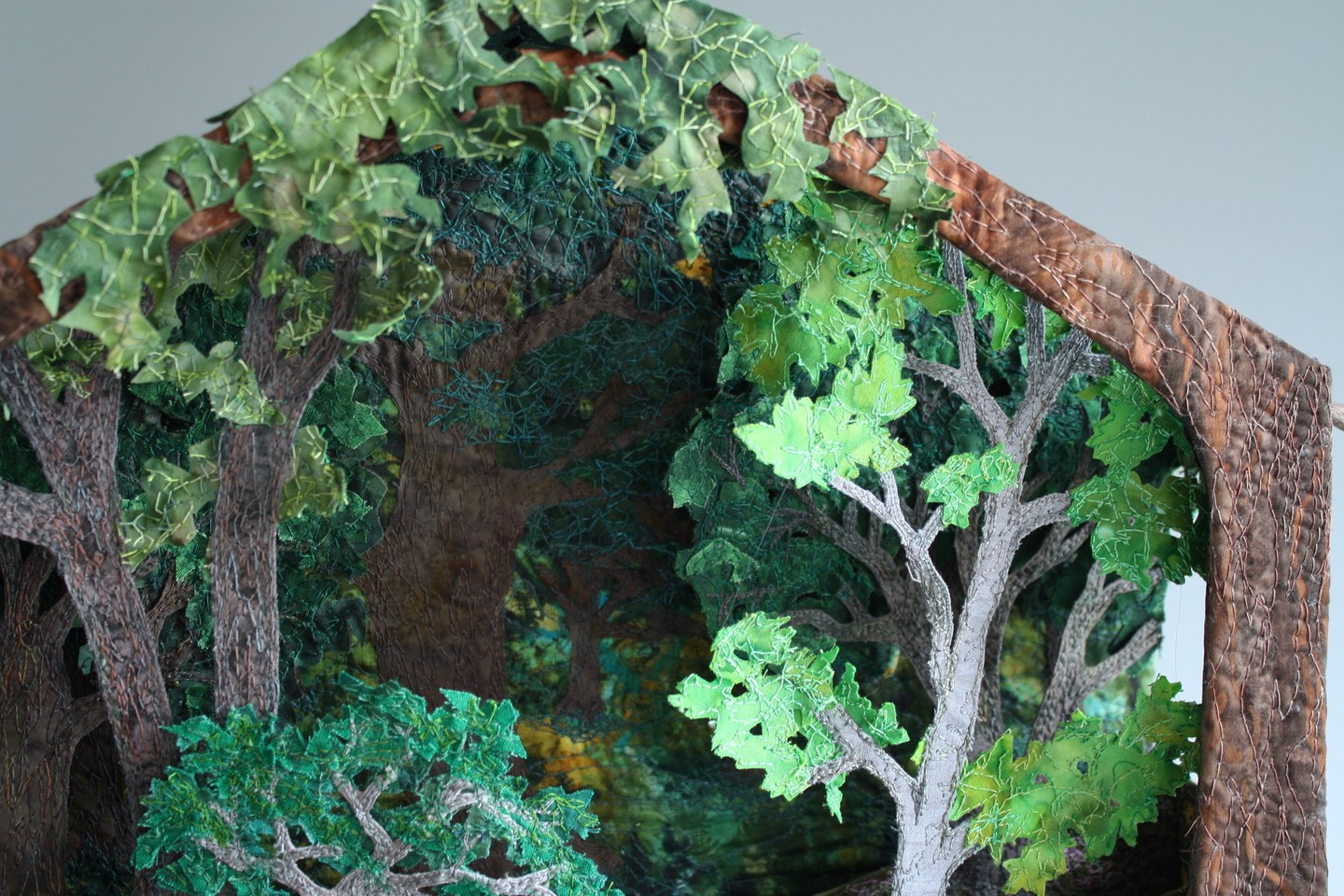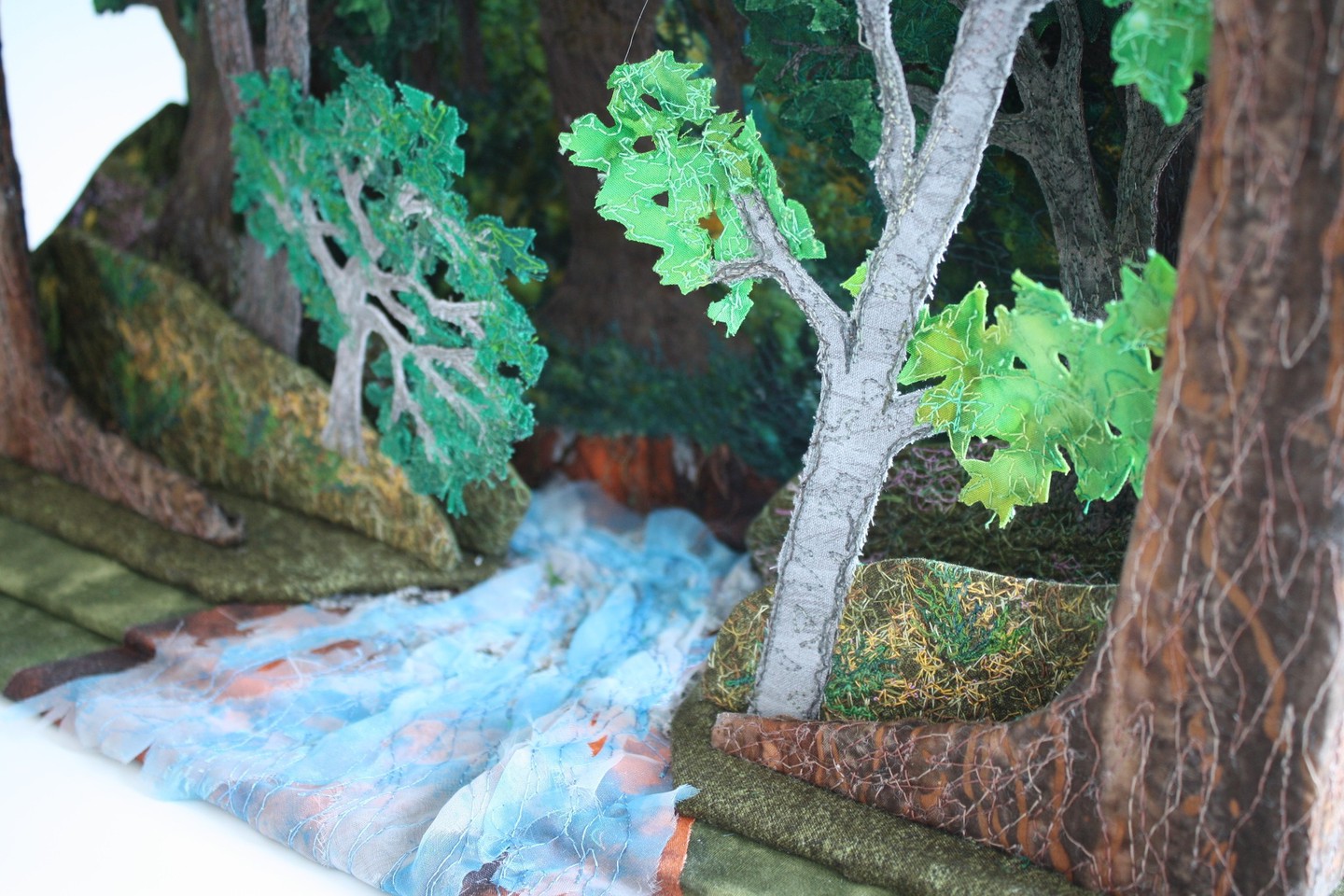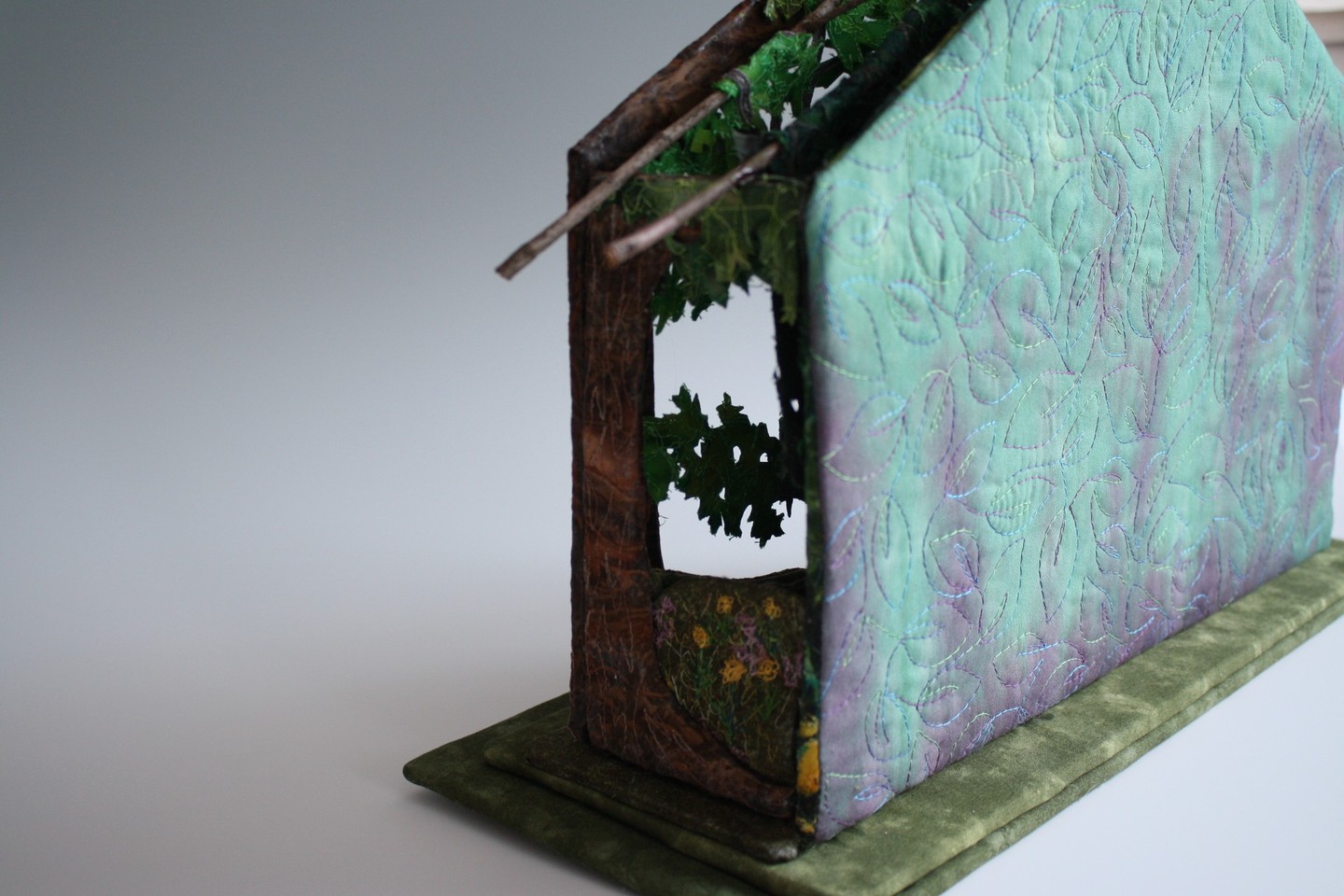 Size: 14 x 19 x 7 inches