My aim was to make a thread teapot with metallic elements.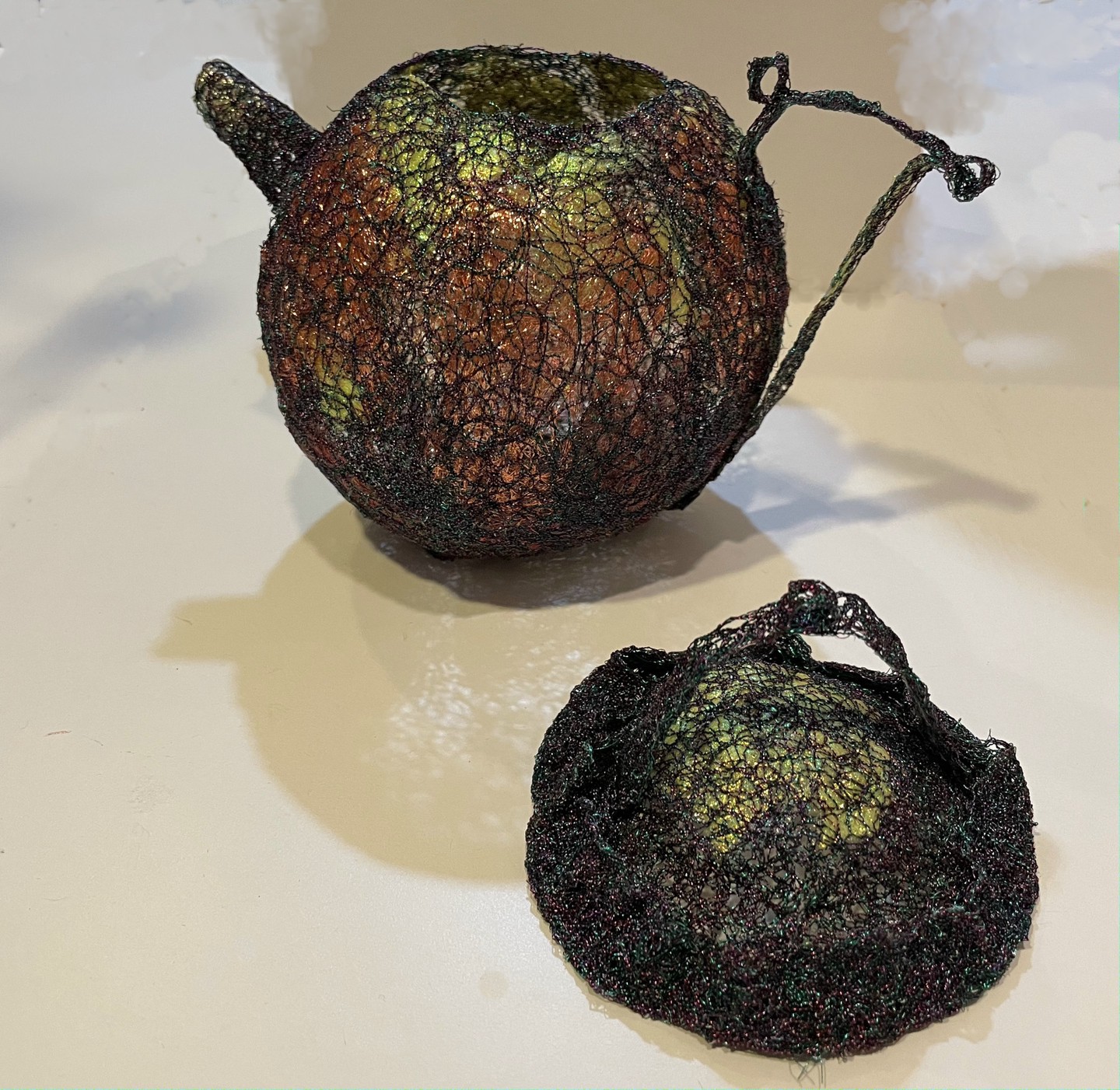 The luster comes from a fusible metallic fiber; I blended several colors into a sheet and stitched over it with metallic threads.
The handle is a little more complicated than usual. The lid has a sort of ruffle, which was originally going to be around the base, but then I liked it better around the lid.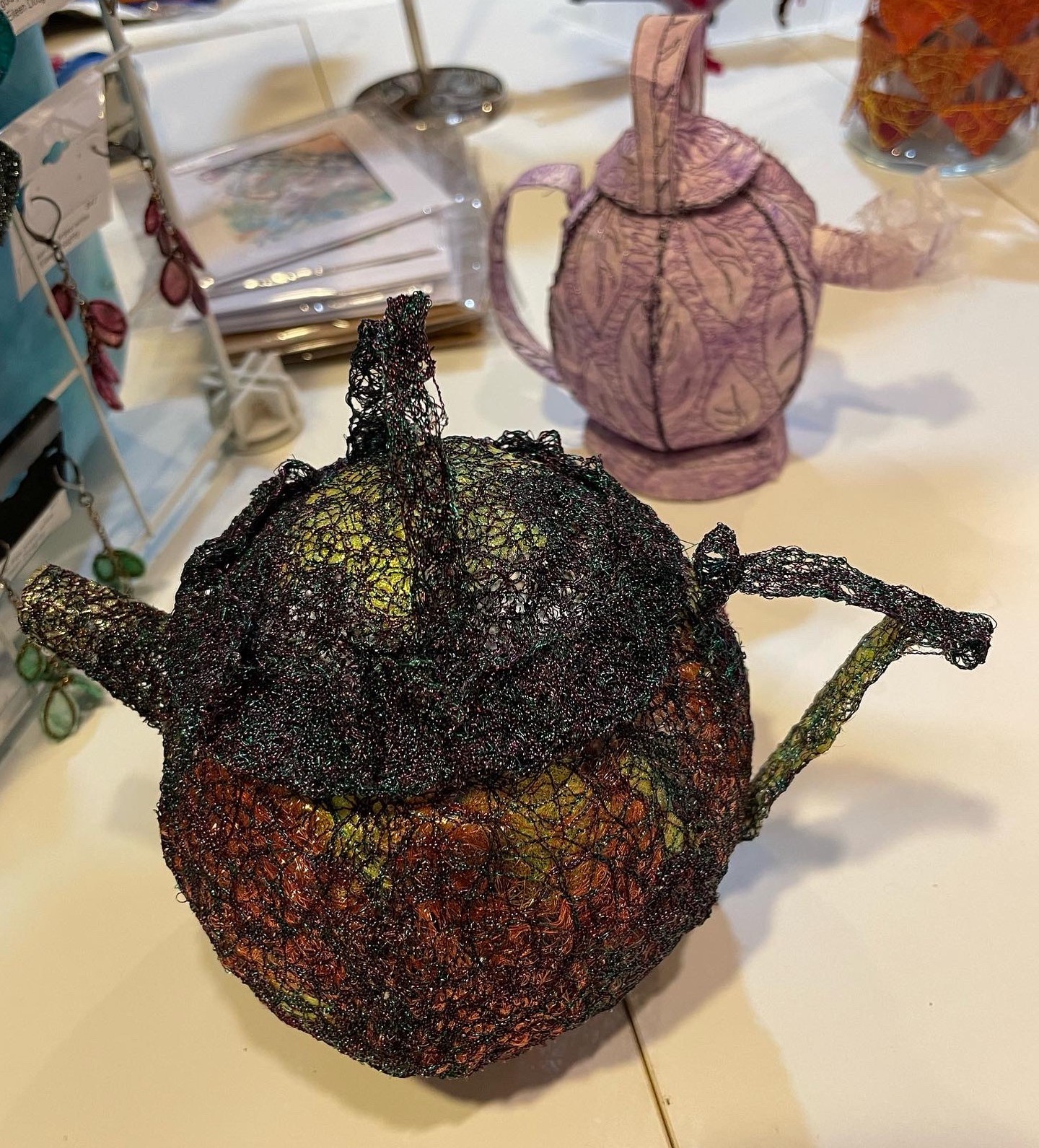 This sold at the first show it was in, so I did not have the chance to take good pictures…Above, it is with other items about to be packed up. Below, it is in its new home!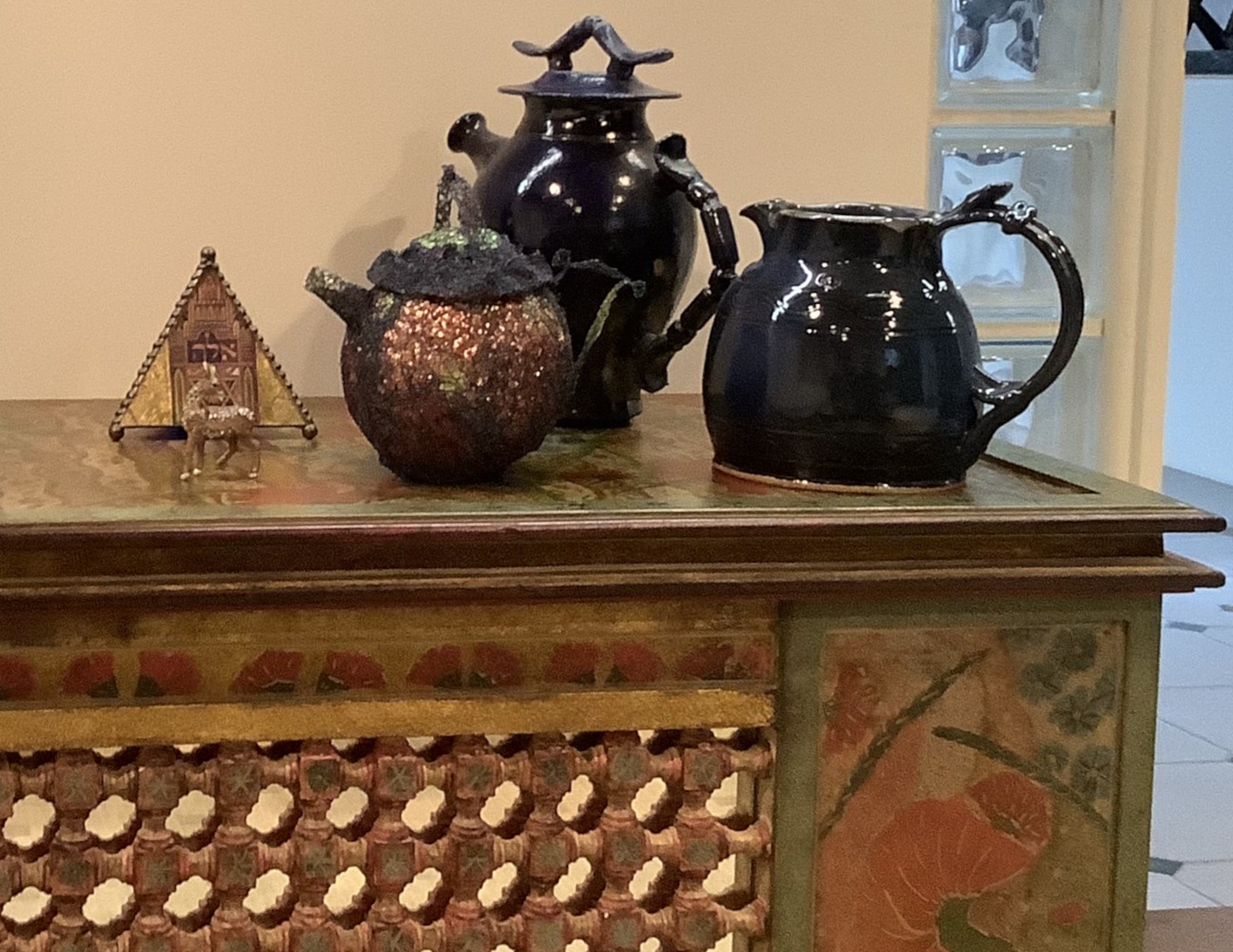 Size: 7 x 7 x 5 inches