I was introduced to a new (to me) kind of landscape in a trip to Kasha-Katuwe Tent Rocks National Monument, in New Mexico.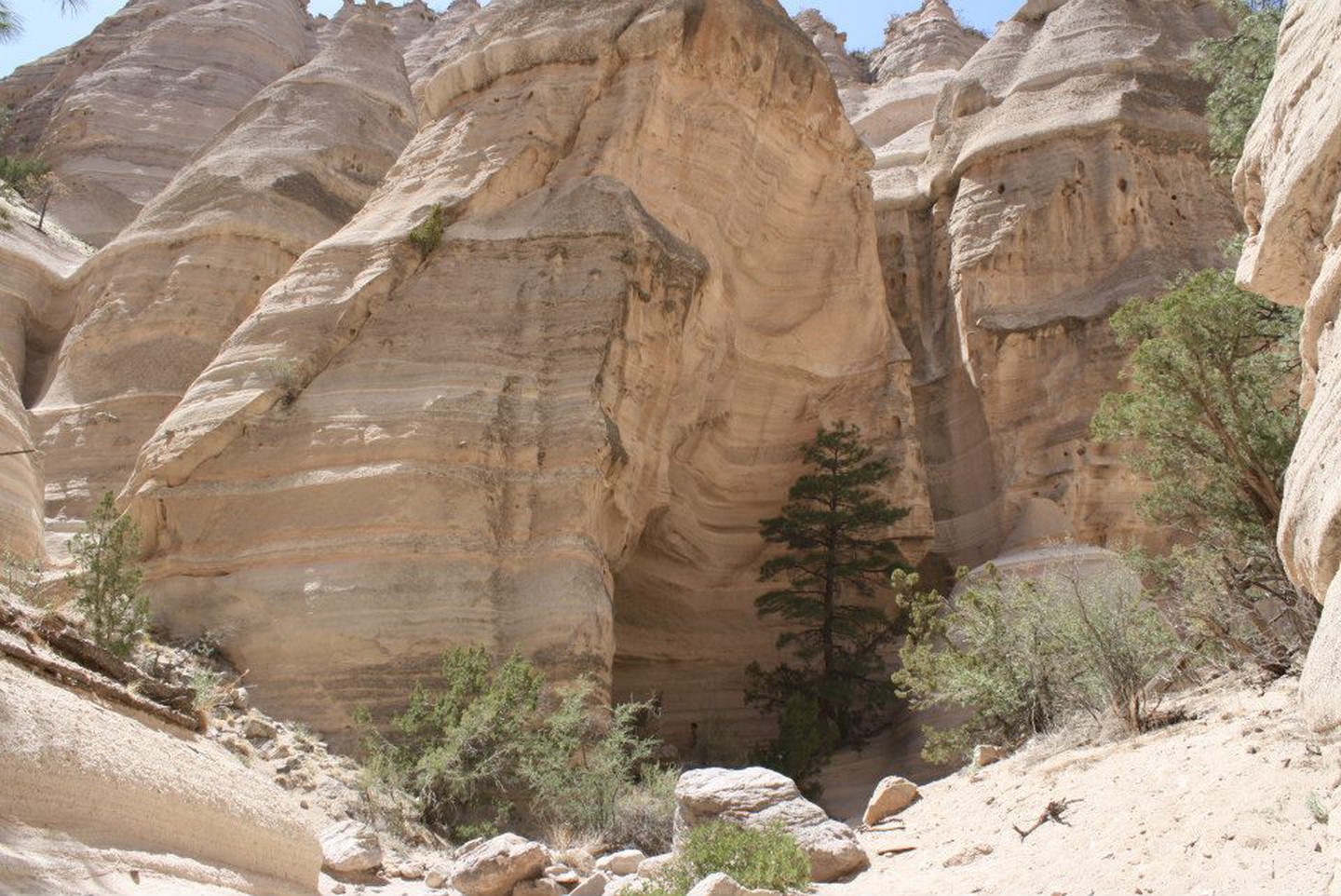 Even though I am a tree person, I was astonished by the beauty of this place, particularly a tree growing below a rocky overhang (image above). The unique architecture of the cone-shaped weathered rock formations (called hoodoos - see images at bottom) spoke to me, inspiring me to create three versions of the landscape.
The first two relate to the shape of a traditional ceramic vessel. The third is the landscape itself. The two cloth artworks have fabric that I painted to get the right colors and striations for the rocks.
Hoodoos (thread sculpture - entirely cotton threads)
$900
11 x 5 x 6 inches\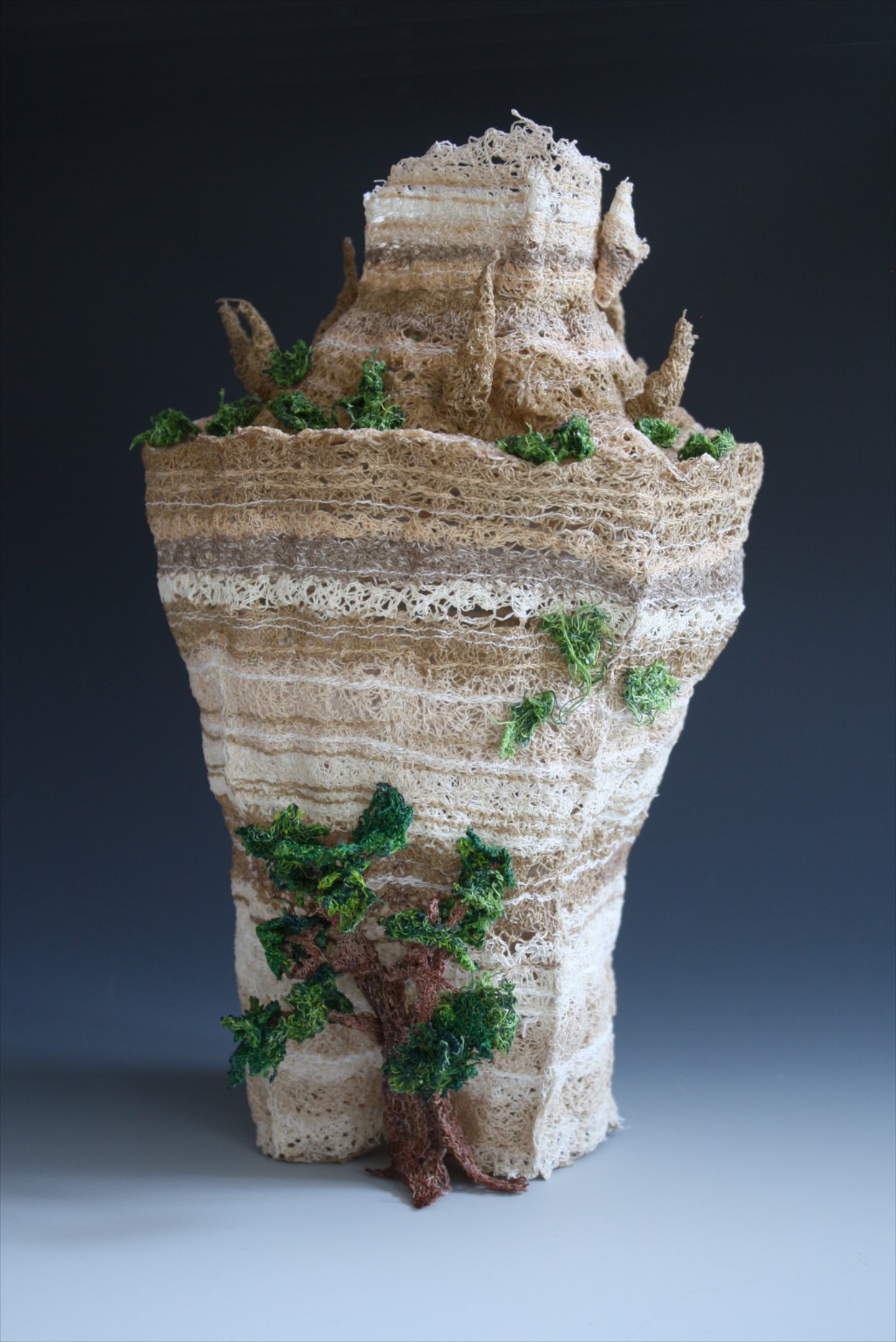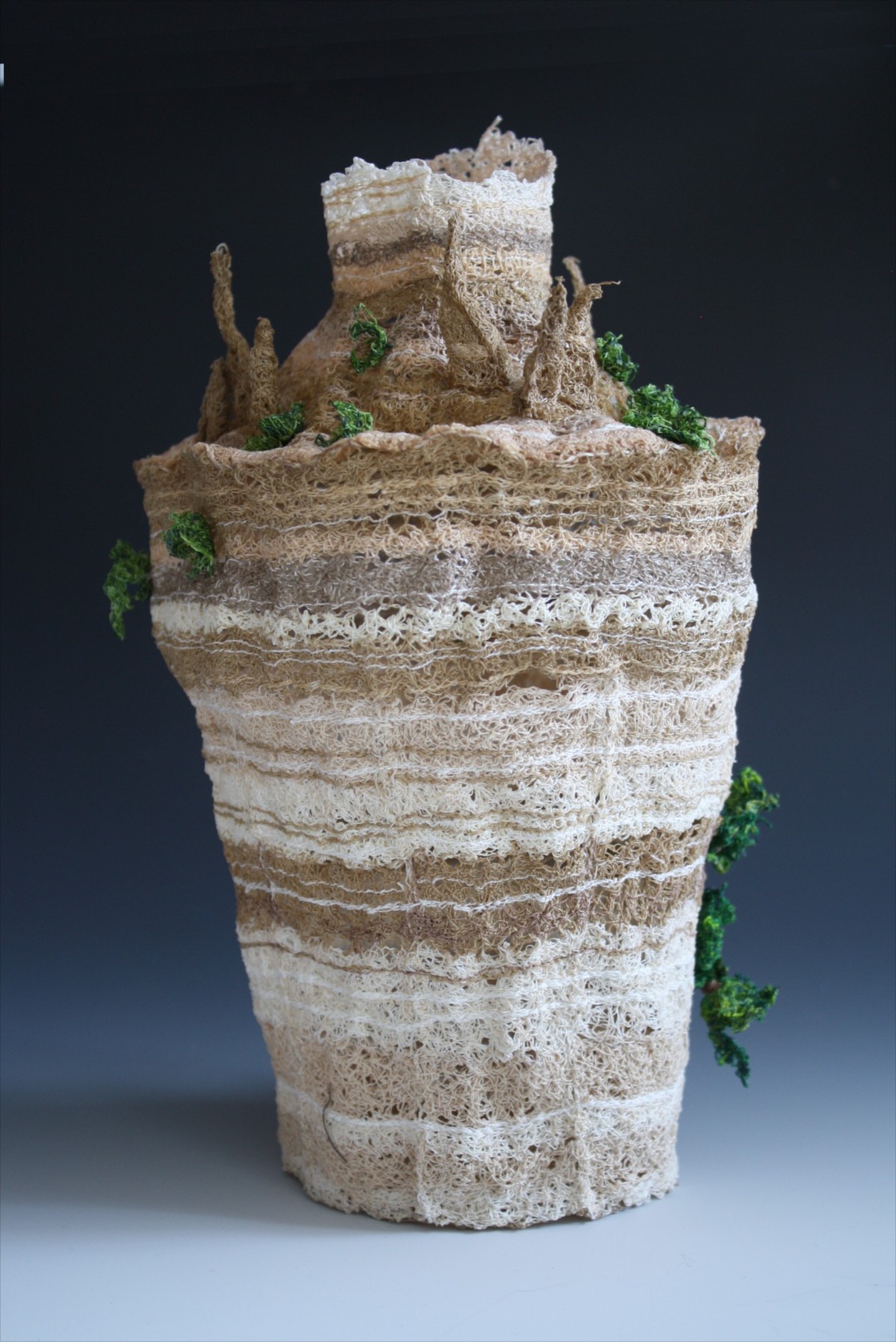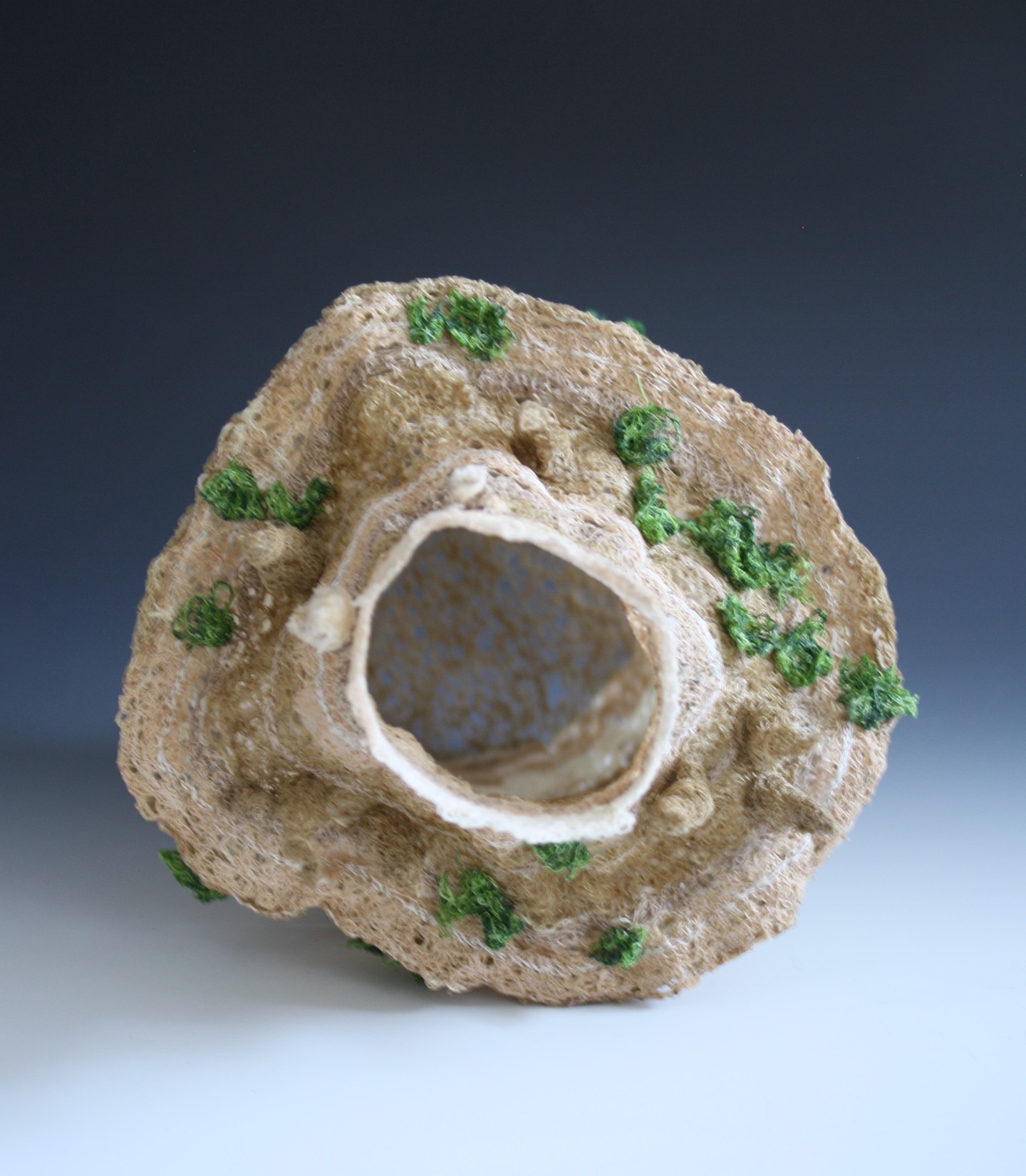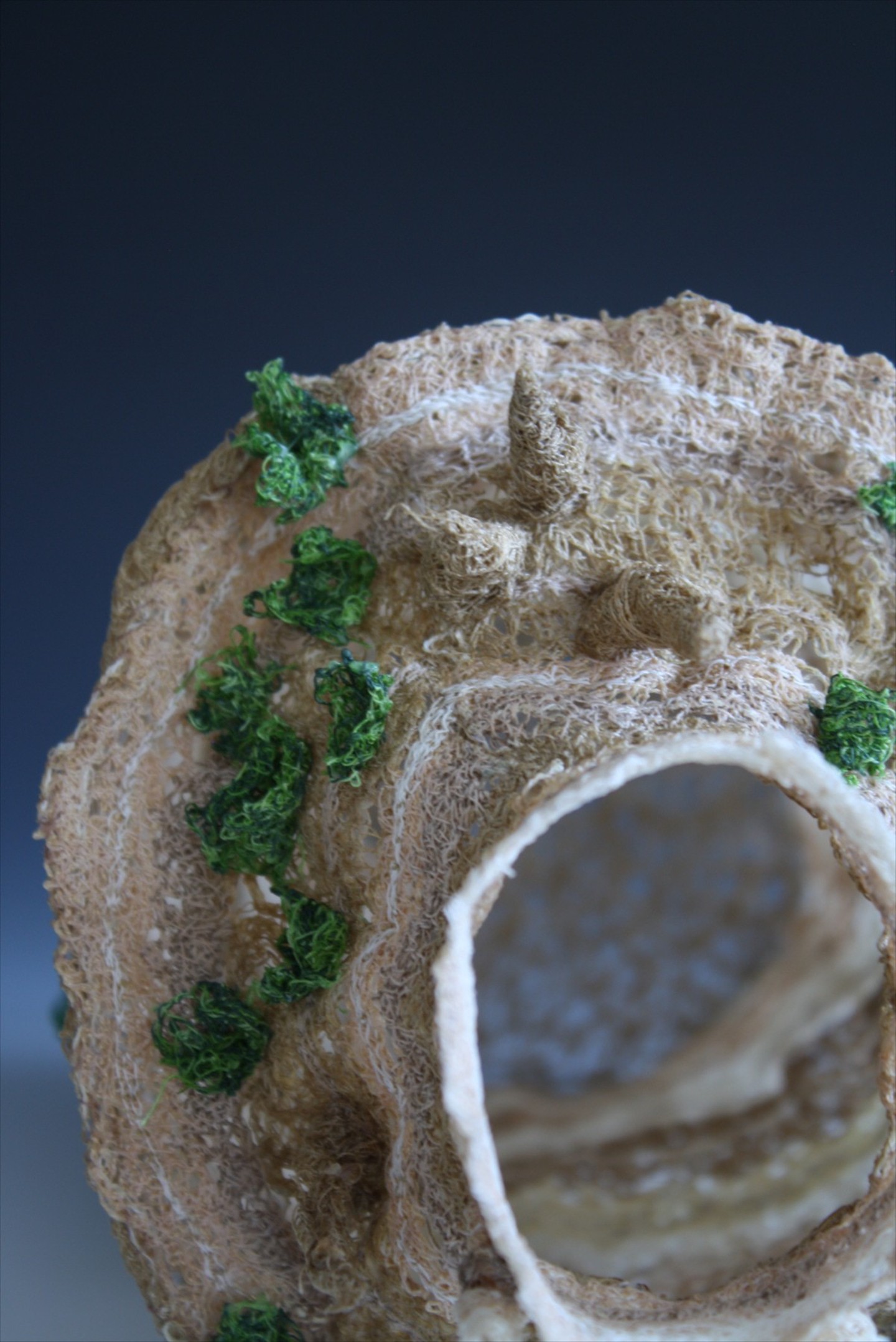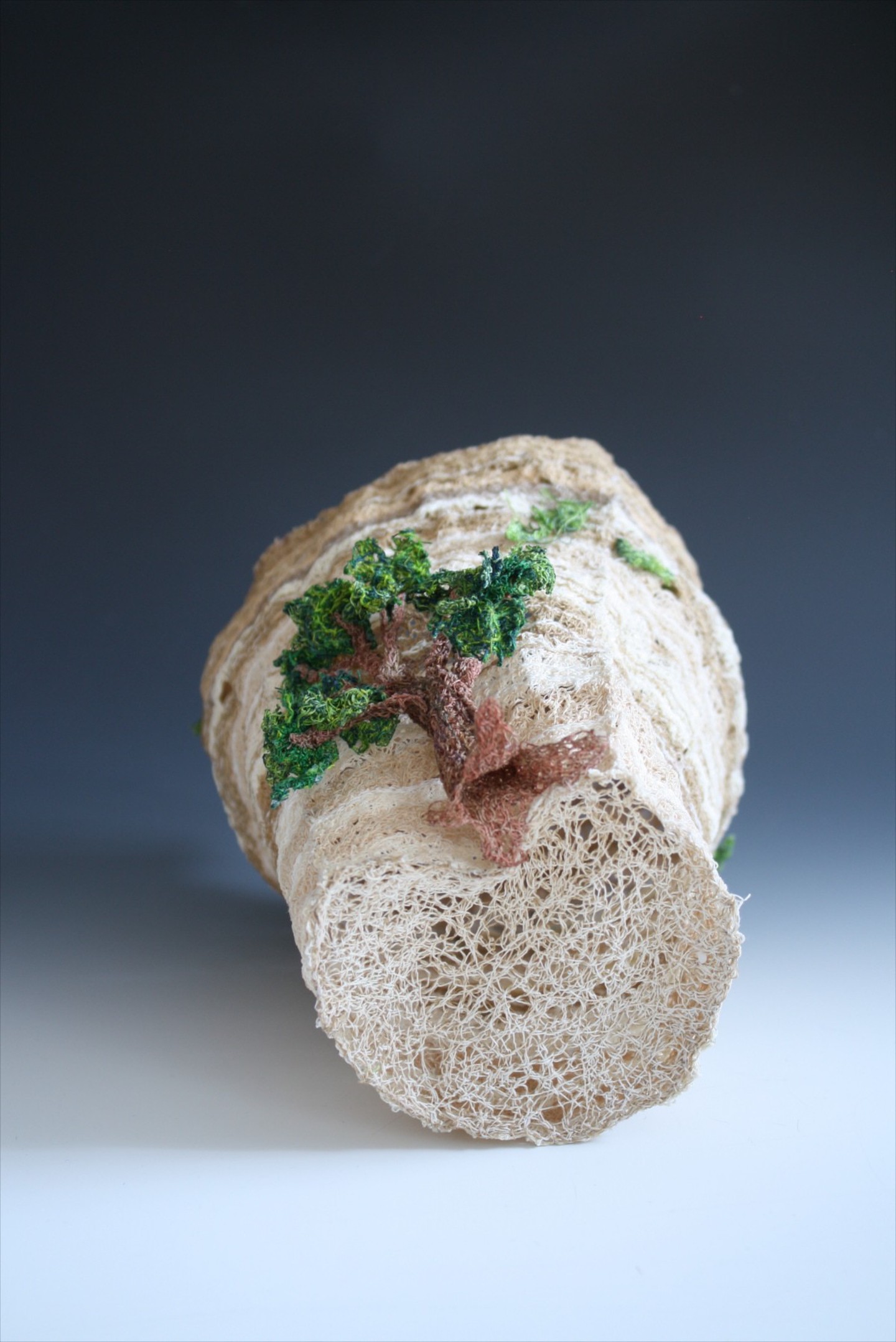 Hoodoos (fabric, machine-stitched)
$250
10 x 6 x 6 inches\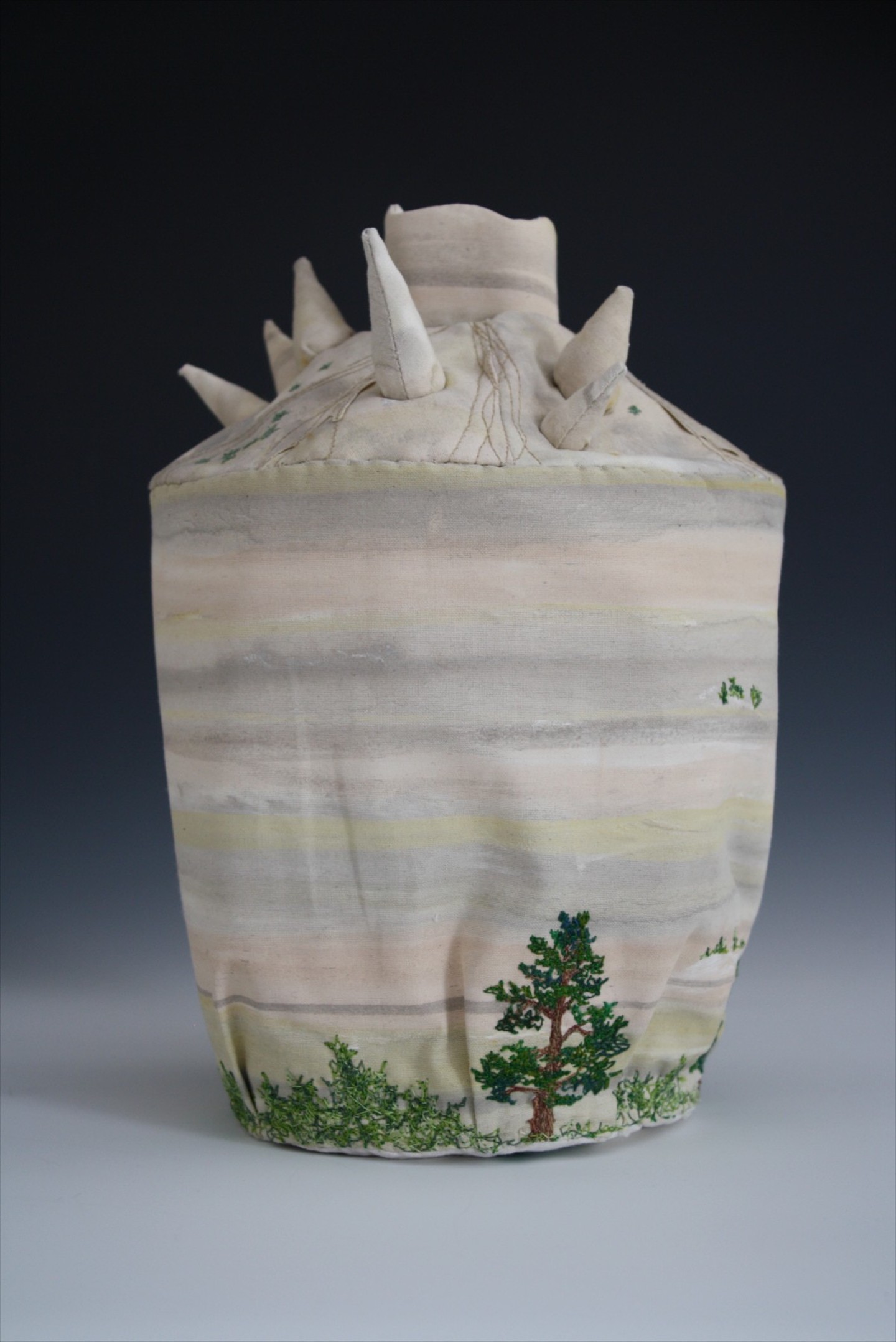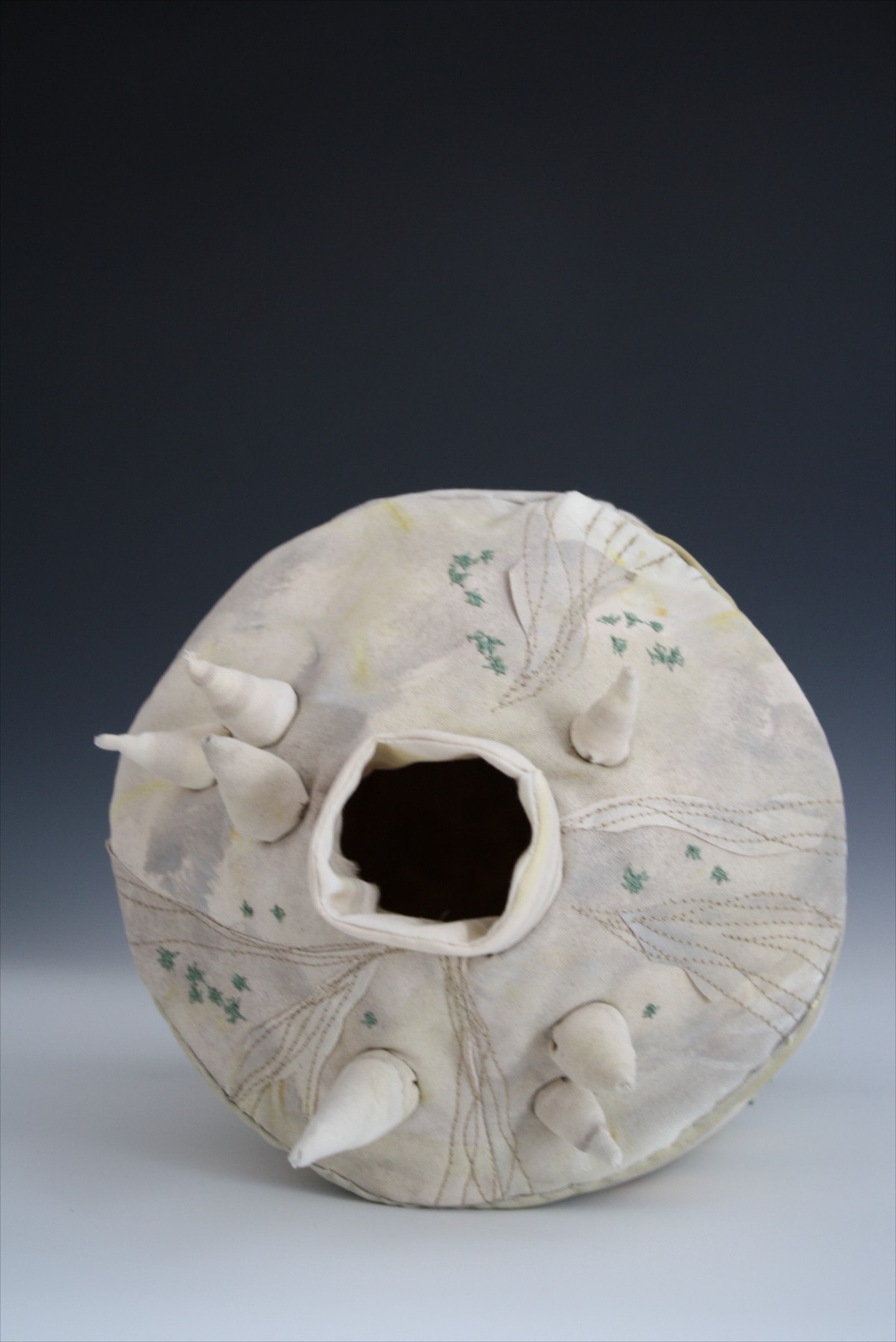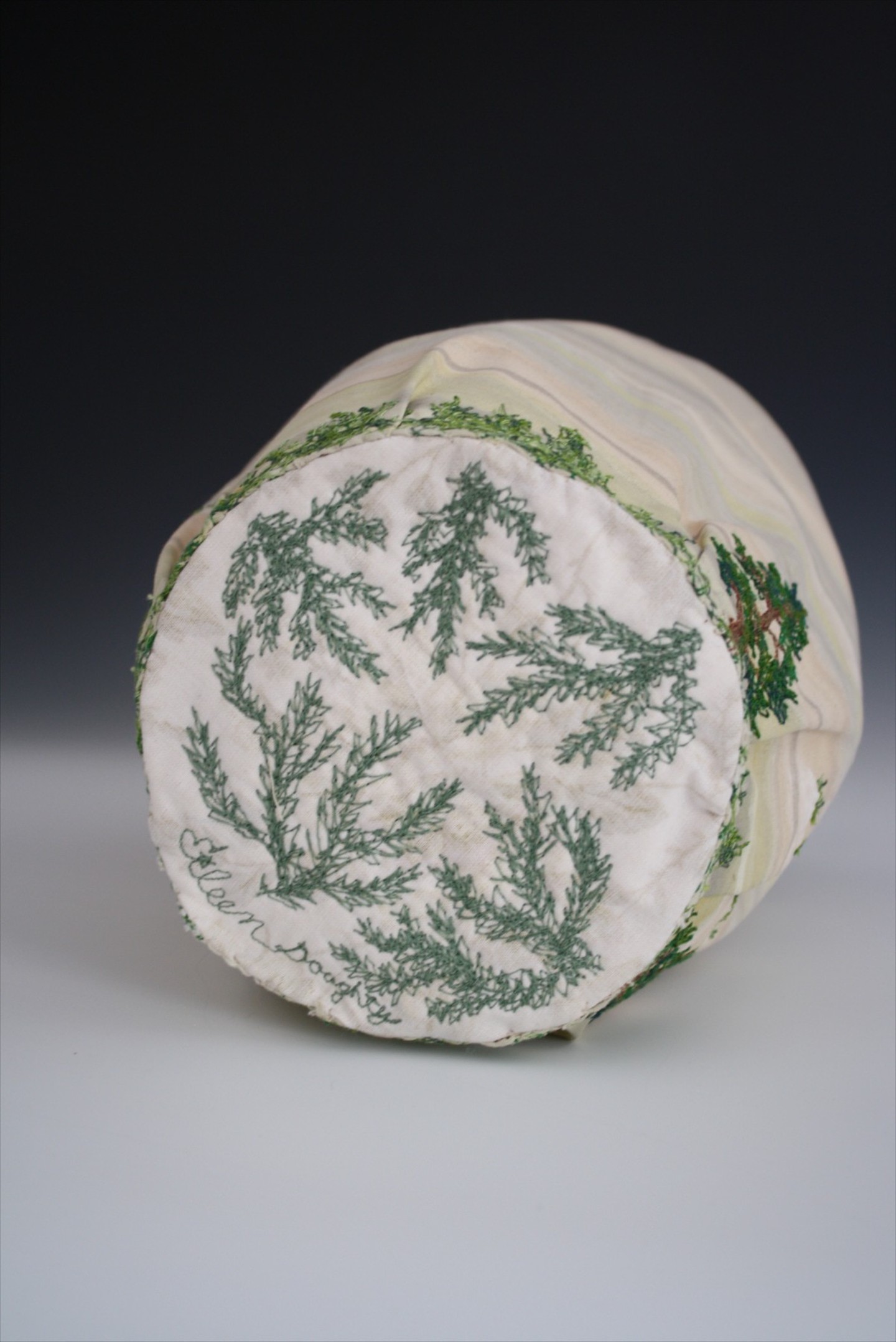 Kasha Katuwe (scene; vegetation created with cotton threads)
$1200
15 x 25 x 10\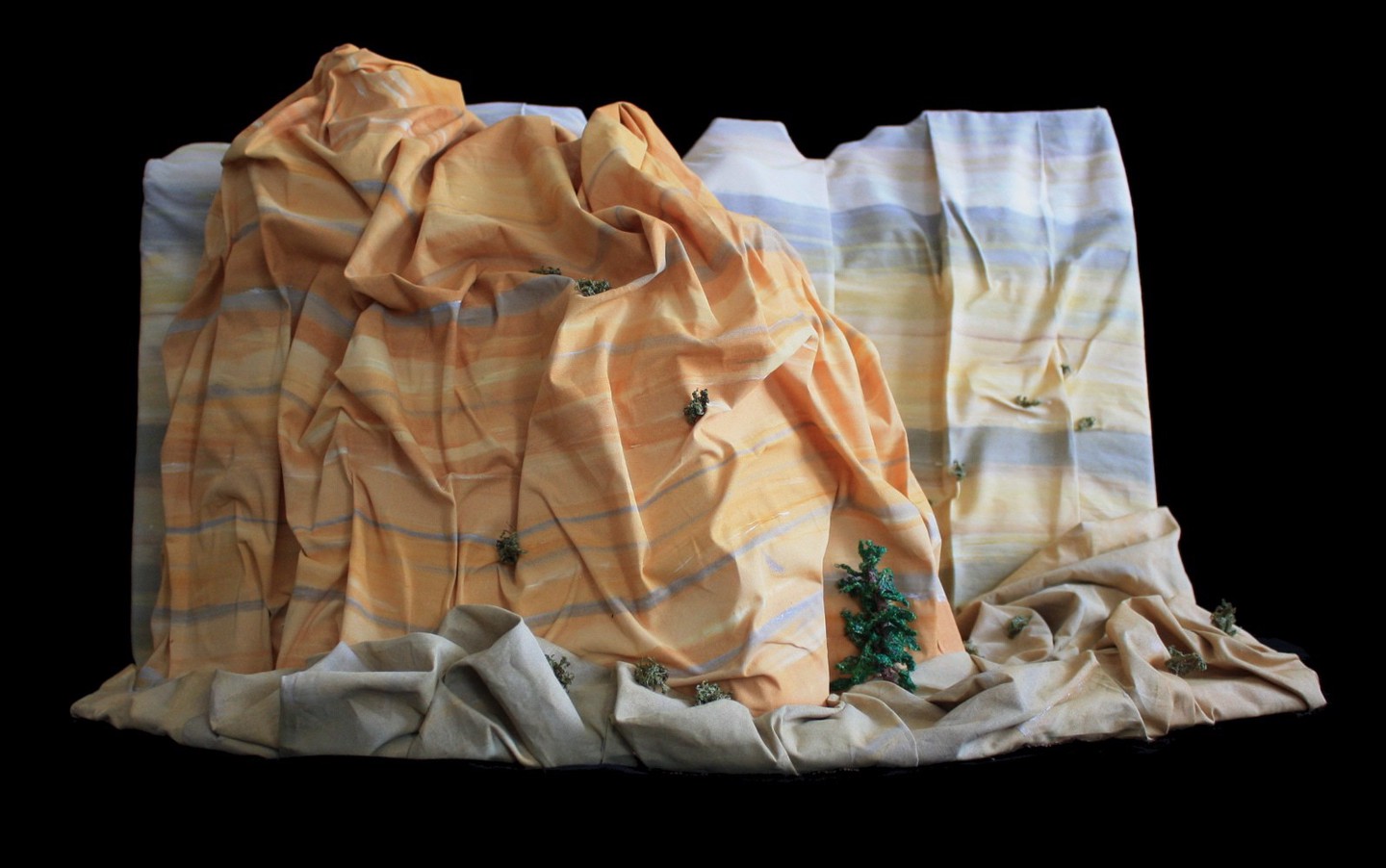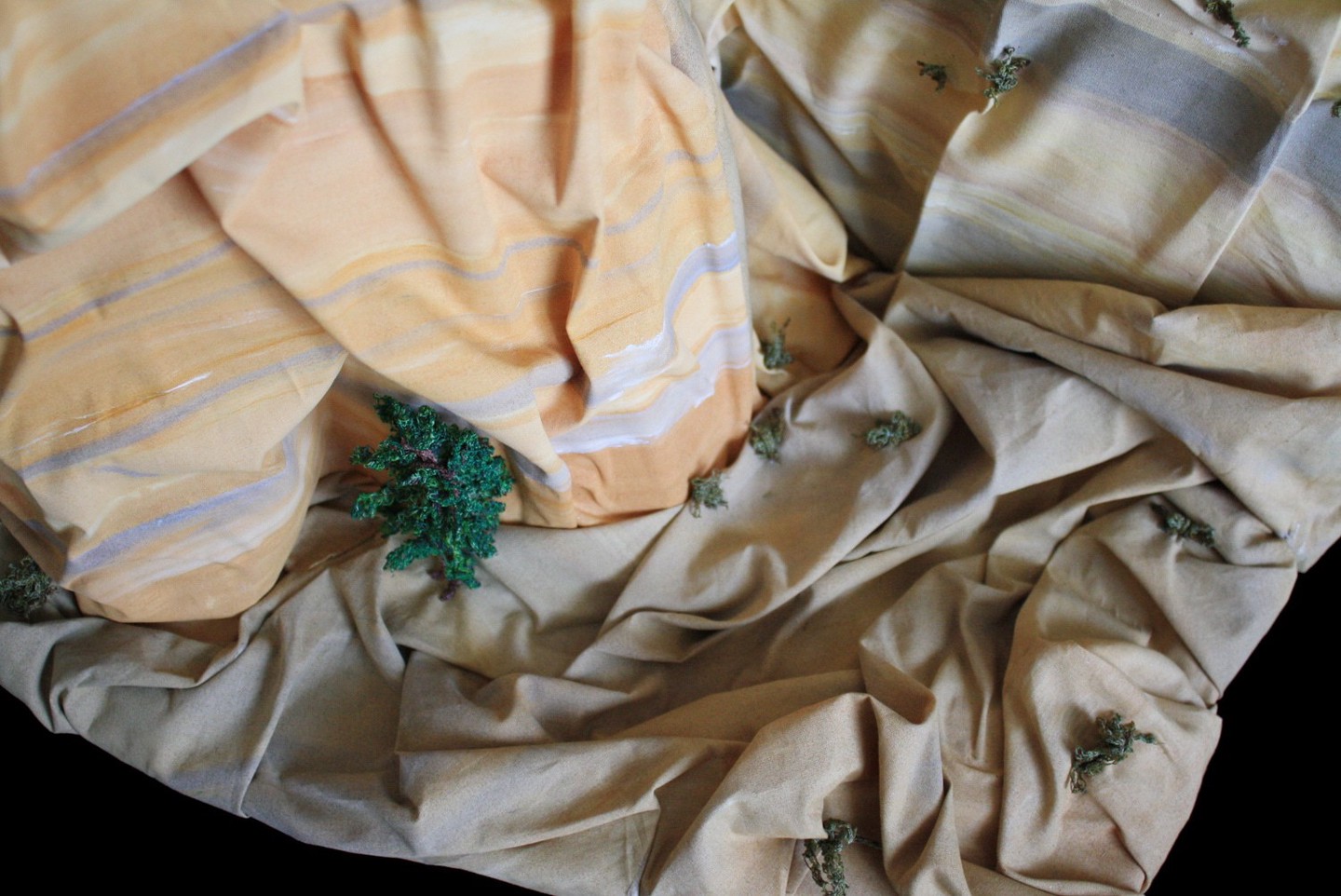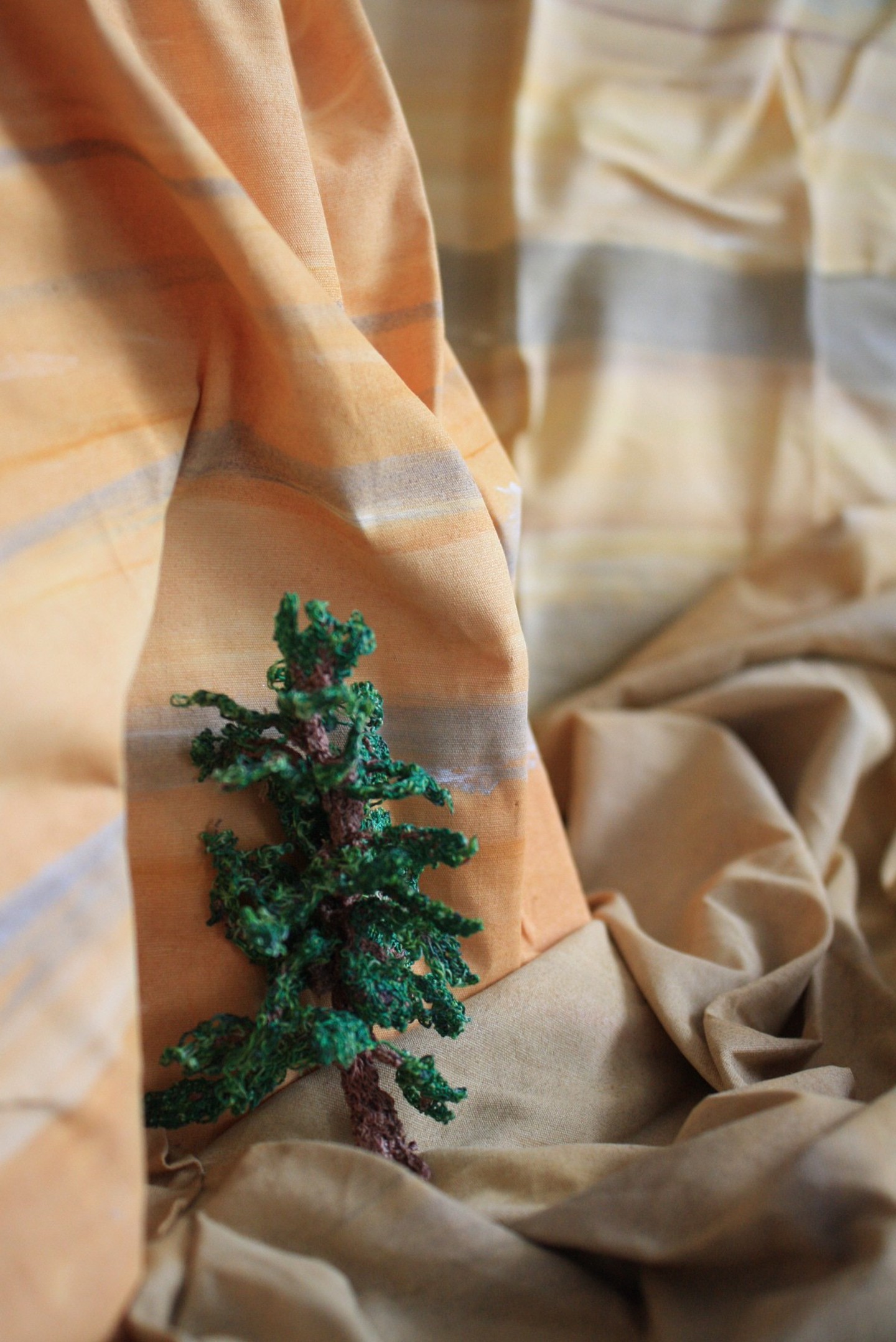 More scenery: