This is a "block of the month" pattern commissioned by Quakertown Quilts of Texas. It includes historic lighthouses in Texas, Louisiana, Mississippi, Alabama and Florida.
I chose the lighthouses with the most interesting architecture or history. The small lighthouses in the oval frames are paper pieced, the others are a combination of piecing and appliqué. Many details are achieved with ribbon, satin or straight stitching (or embroidery), and inking – I strive for realism in my patterns. There are many fun details not apparent in the view given here, such as rick-rack for the shark's teeth, and three-dimensional pennants on the sailboats and the beach sun's rays.
In addition to the lighthouses, other blocks include seagulls, fish, sailboats, seashells, and a beach scene – complete with sunscreen, soda, sandpipers and a turtle. The outer border is the traditional "Snail's Trail" block but recolored to look like waves.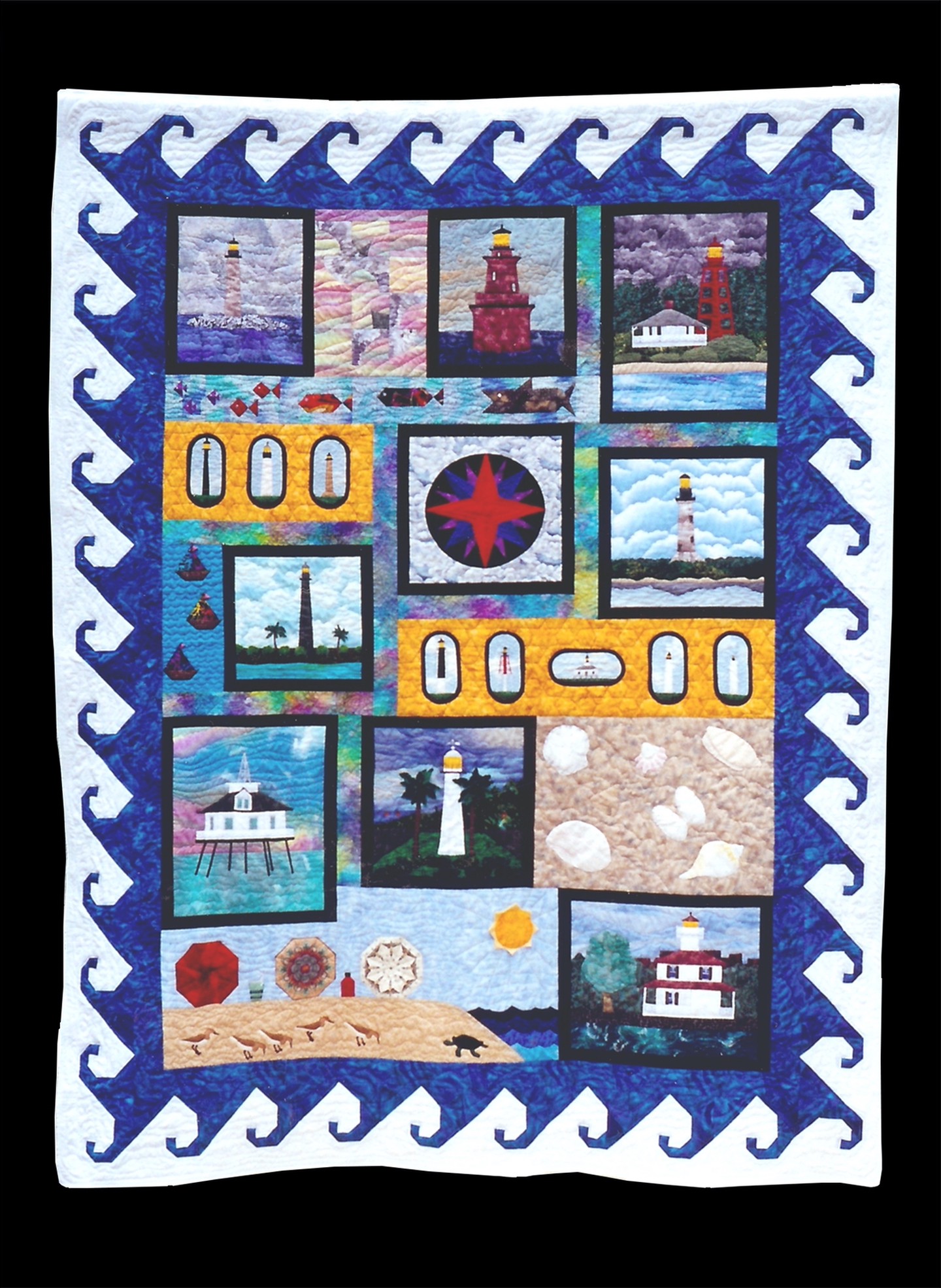 66" W x 86" H
Machine pieced and appliquéd, hand appliquéd, and inked
Cottons, ribbon detail.
Individual blocks
Below are some closer views of this quilt.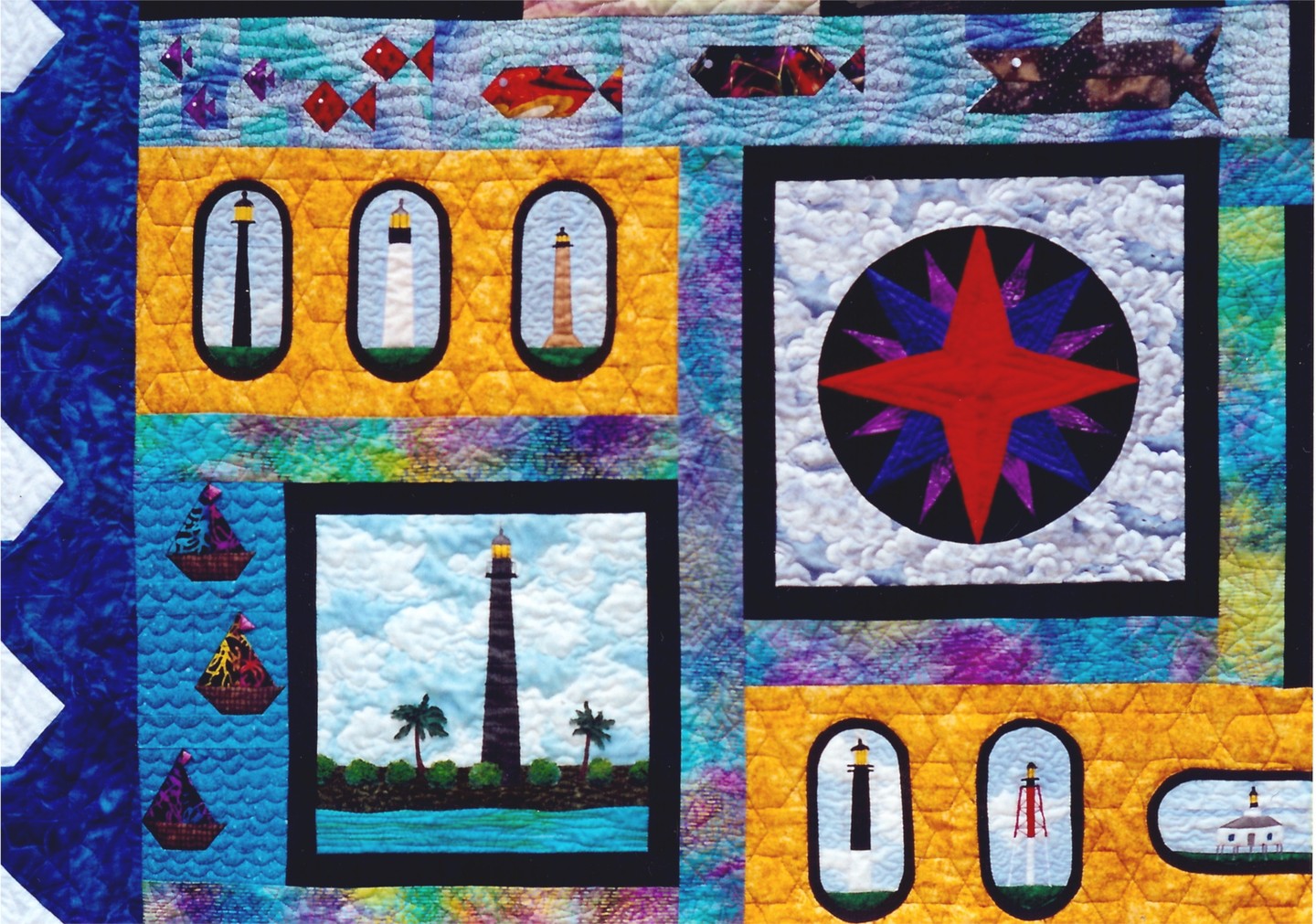 Texas: Matagorda, Port Isabel, Aransas Pass (Lydia Ann);
Bolivar;
Florida: Pensacola, Crooked River, Port Boca Grande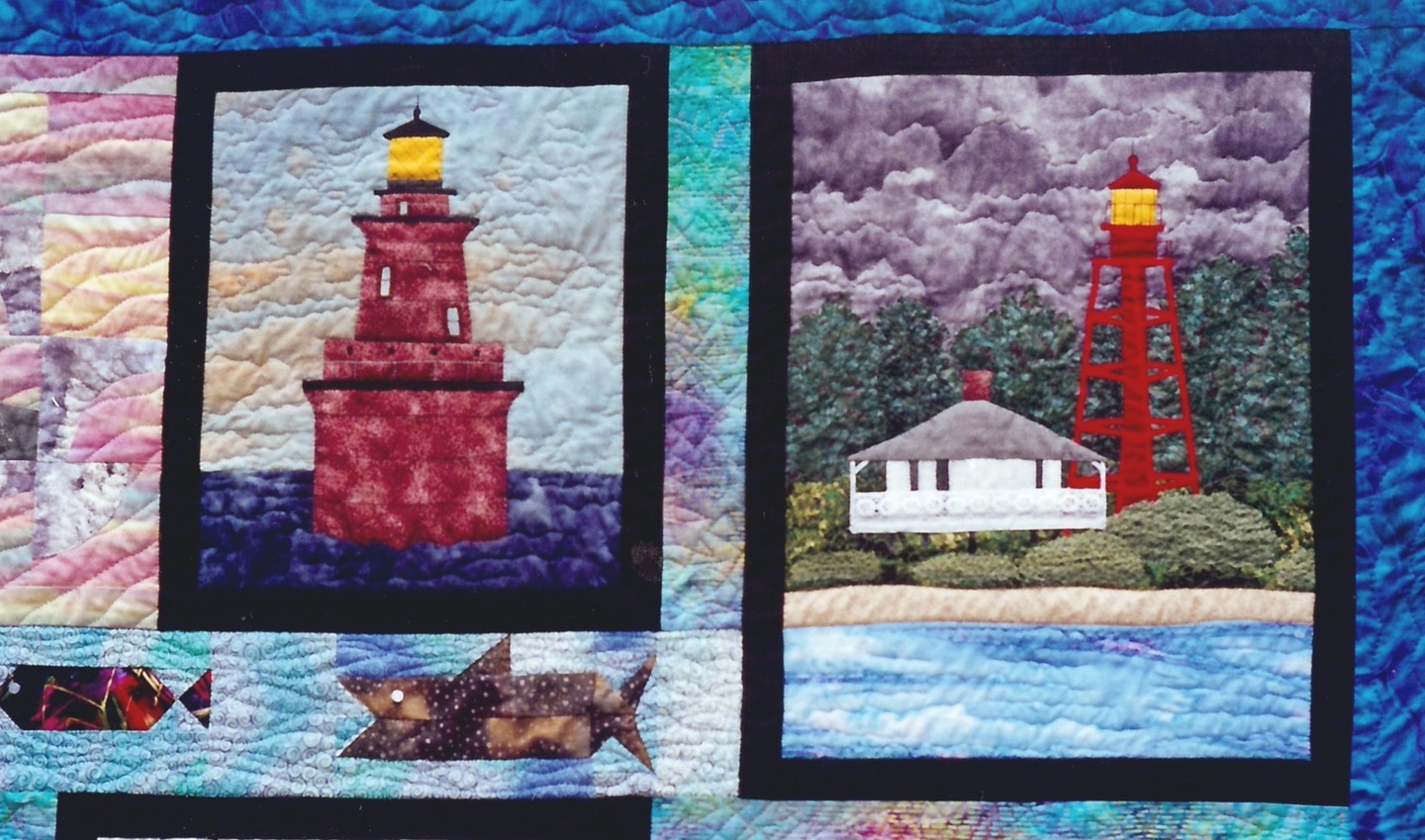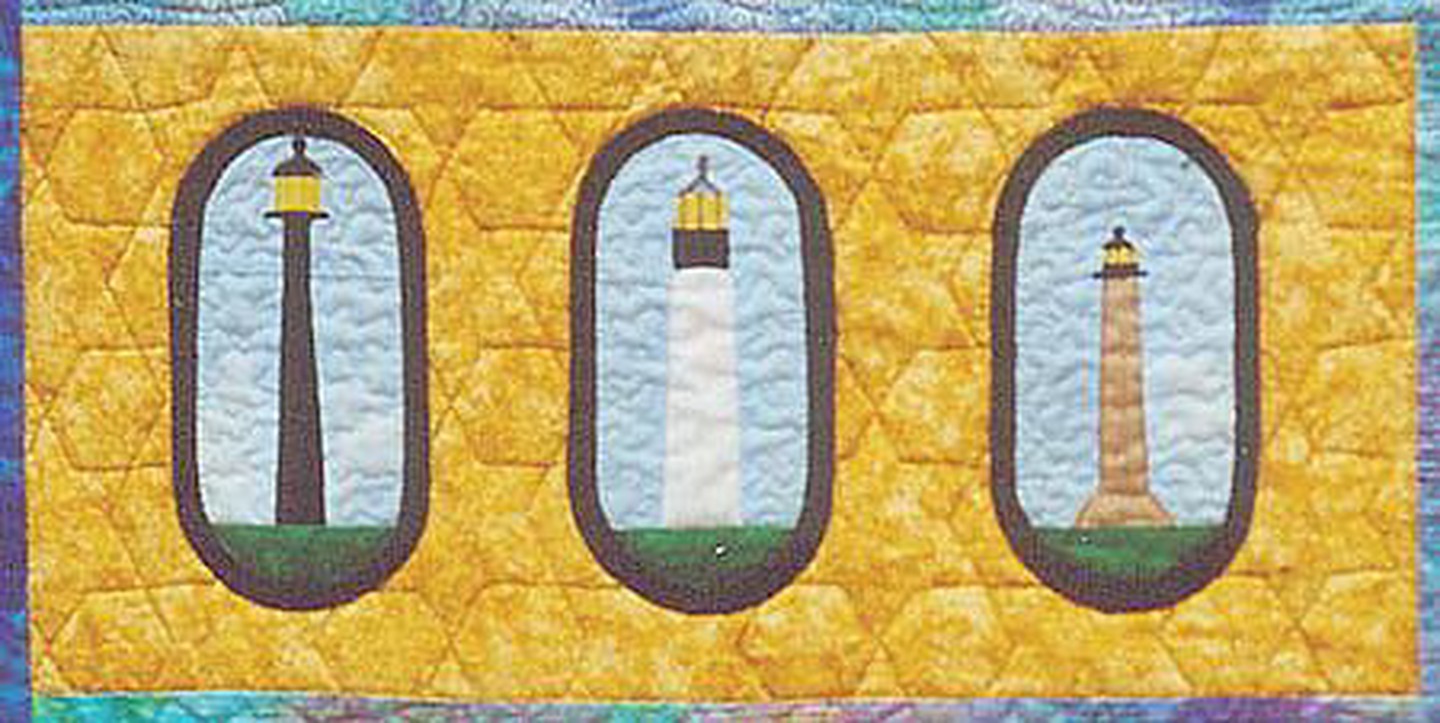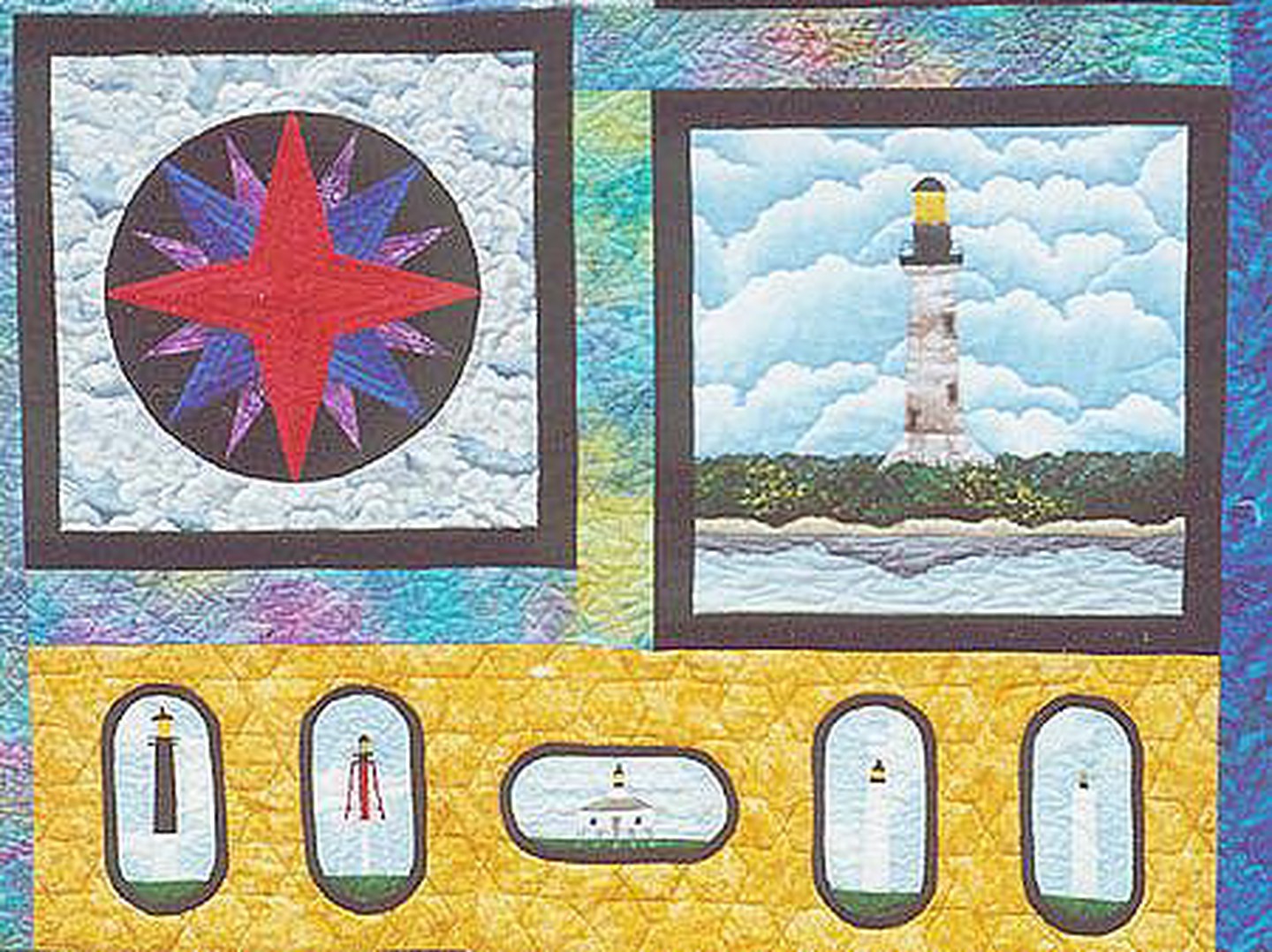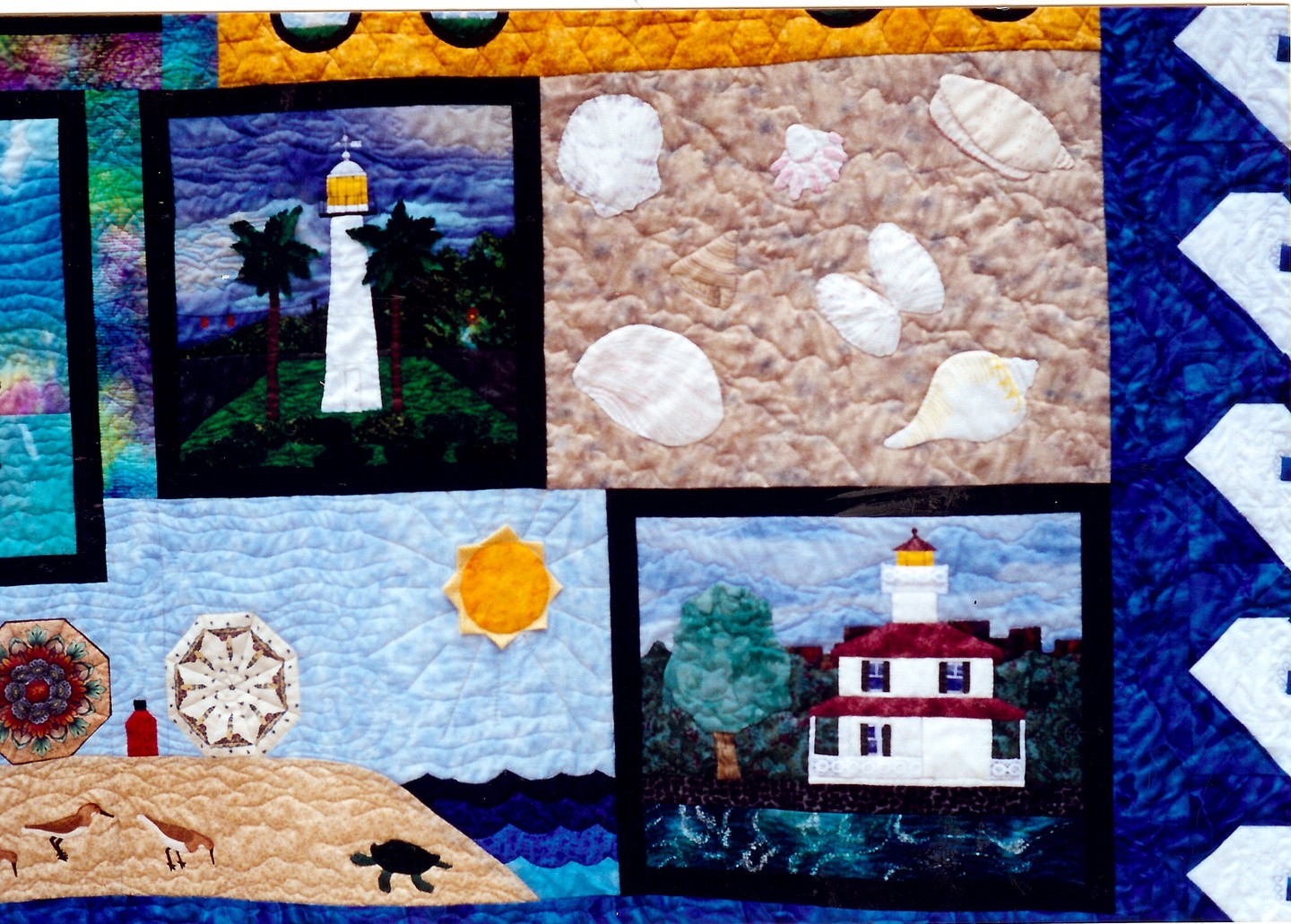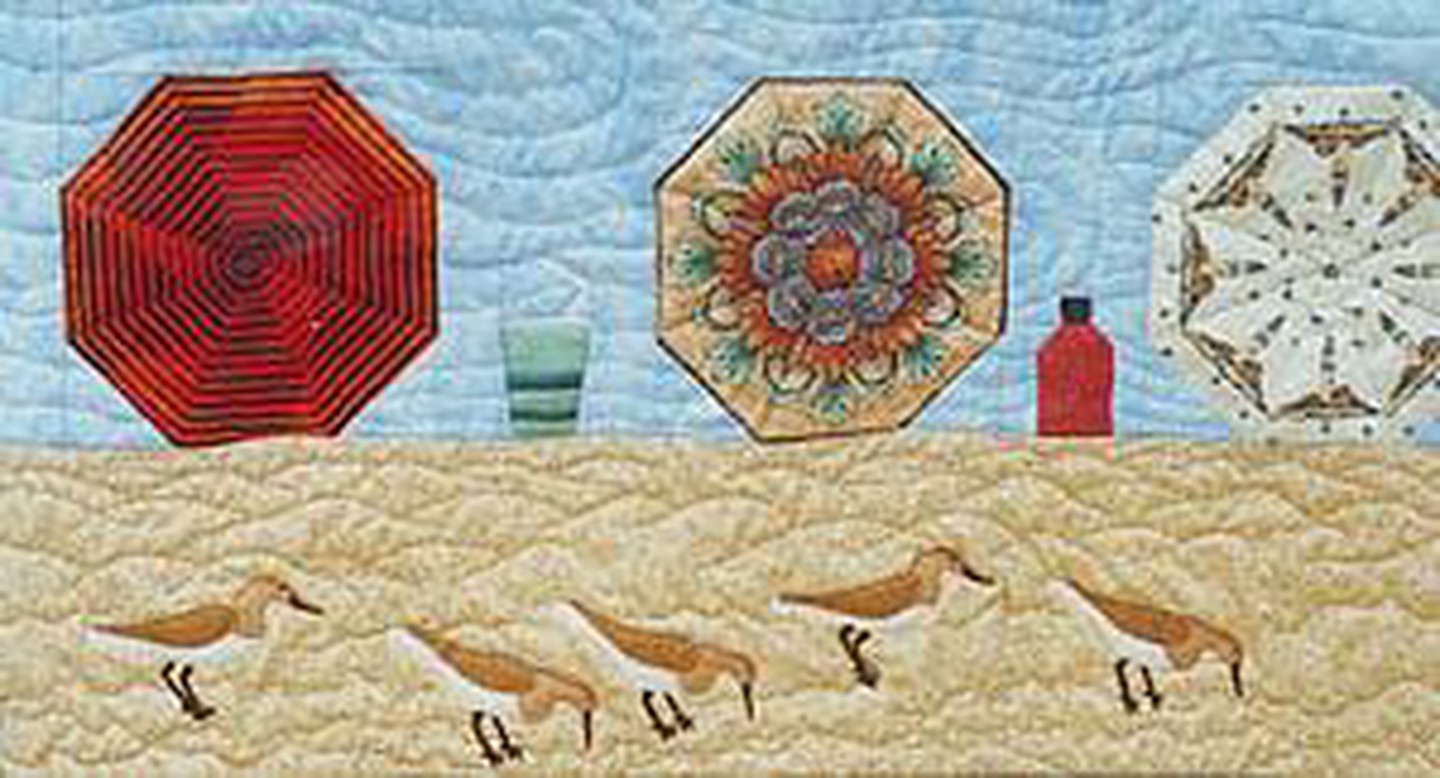 (beach scene with umbrellas, drink, sunscreen and sandpipers). Note the lighthouse fabric in the right umbrella!
no individual image: Mobile Bay, Alabama (look above the orange beach umbrella in the full quilt above)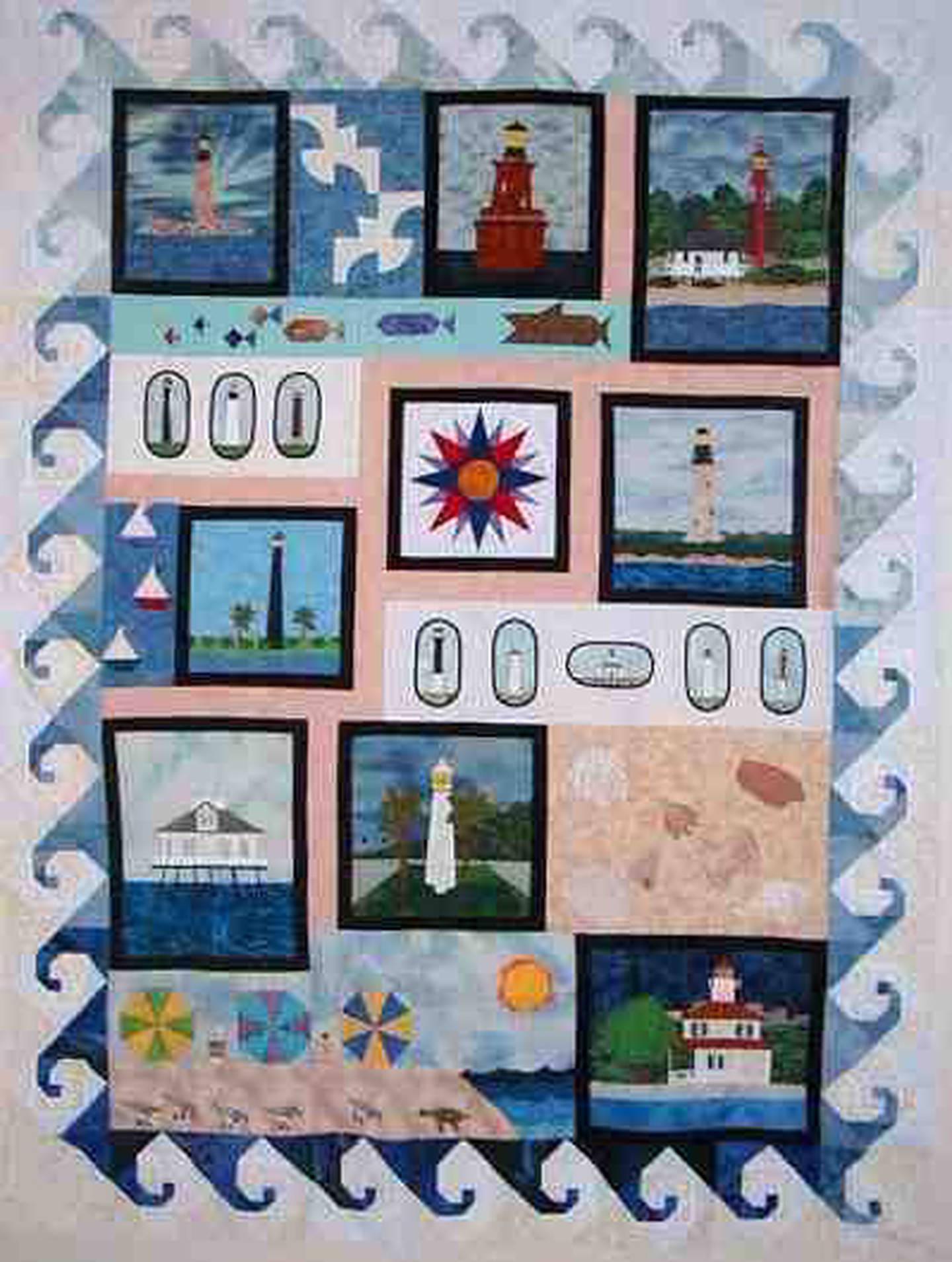 She made the "test" quilt for Quakertown Quilts.
The Mariner's Compass and Snail's Trail blocks are paper pieced with Lynn Graves' Foundation Sheets.
My finished quilt, at top, is for sale, $3940. Patterns available individually.