The lighthouses of North Carolina are among the most distinctive in the United States.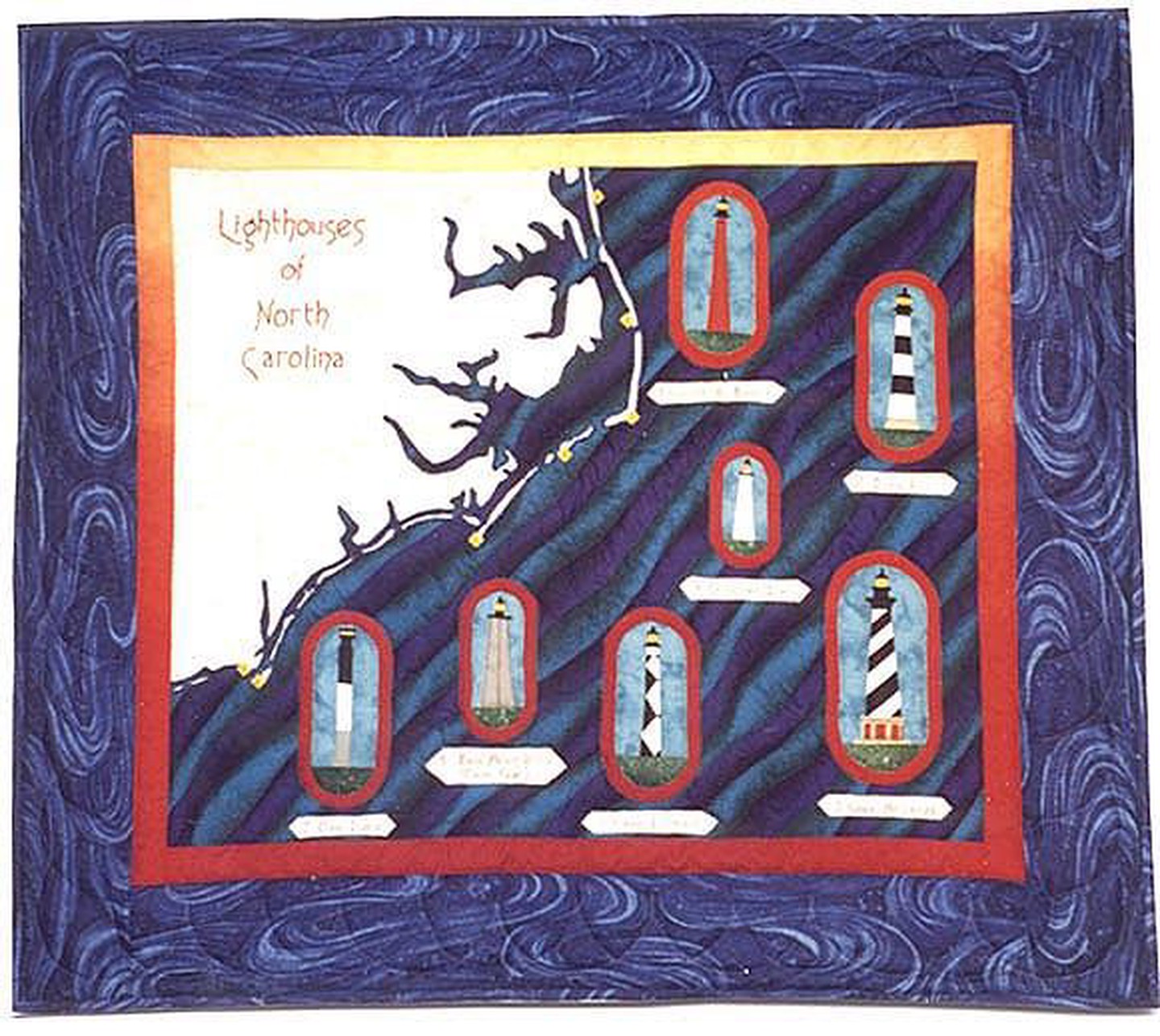 Finished size 25" W x 29" H
Cotton fabrics, thread sketching, ribbon, and inked details, cotton batting
Machine pieced, appliquéd, and quilted
History of the North Carolina Lighthouses
The seven lights have a great range of sizes (as shown on the wallhanging). Cape Hatteras is the largest lighthouse in North America, at 193 feet, while Ocracoke Island stands at only 76 feet. The lighthouses warn ships away from areas where thousands of wrecks had occurred. Several were military targets during the Civil War because they were so critical to navigation.
Currituck Beach – 1875
Cape Lookout – 1812, 1859
Bodie Island – 1848, 1859
Bald Head Island (Cape Fear) – 1796
Cape Hatteras – 1803, 1853, 1871
Ocracoke Island – 1803, 1823
Oak Island – 1958
Detail