These are not tame trees. This art quilt was inspired by Van Morrison's song, "Moon Dance." I imagined trees dancing in a shower of starlike leaves, as the moon circles them. What is the source of light?
There are two versions of this quilt. After someone saw it on this website, she asked me to make a smaller version for her home. I made several changes, especially in the background treatment, but I think the mood of mystery and untamed nature are the same.
Here is the "encore" version.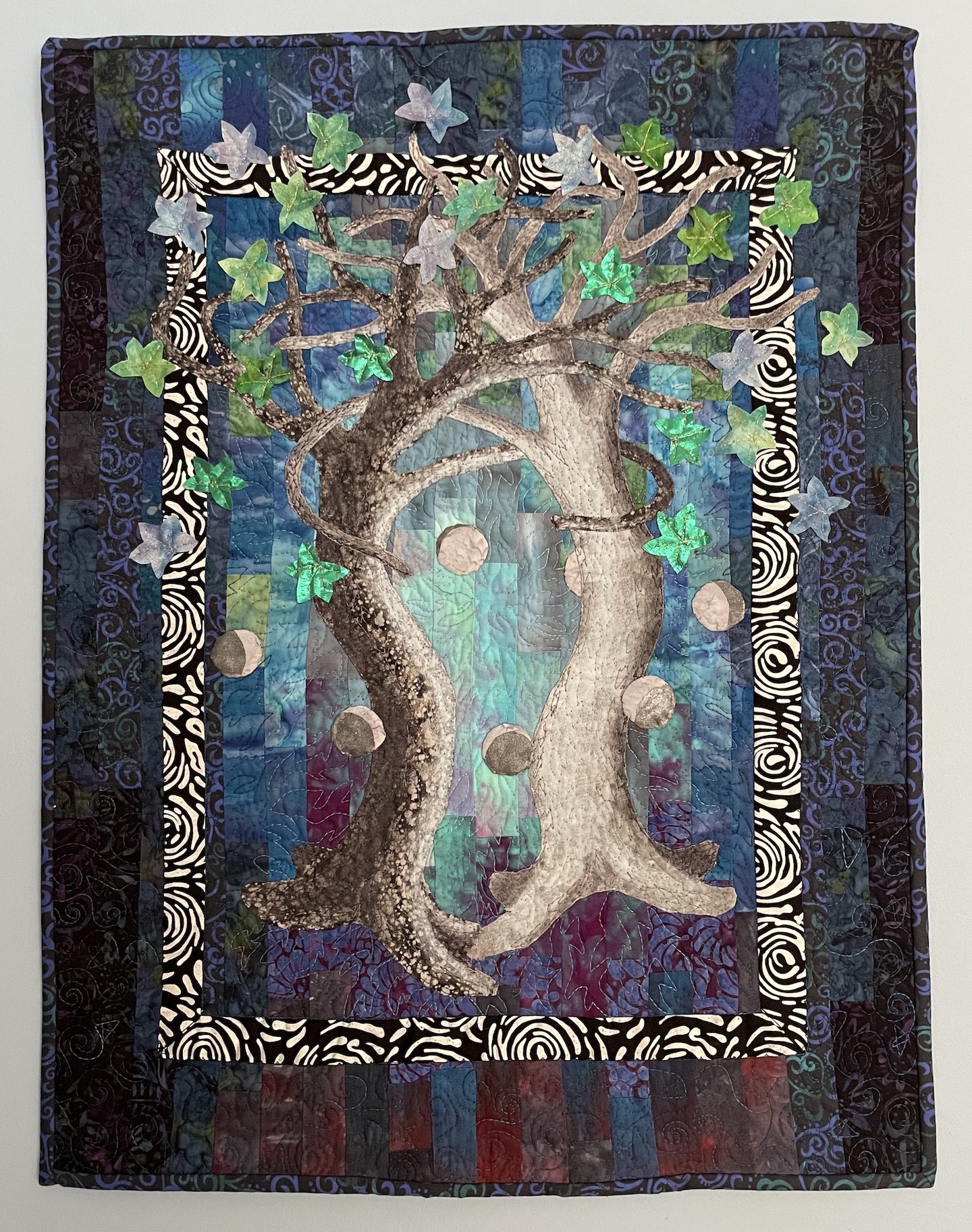 26" H x 20" W
Private collection
This is the original "Moon Dance."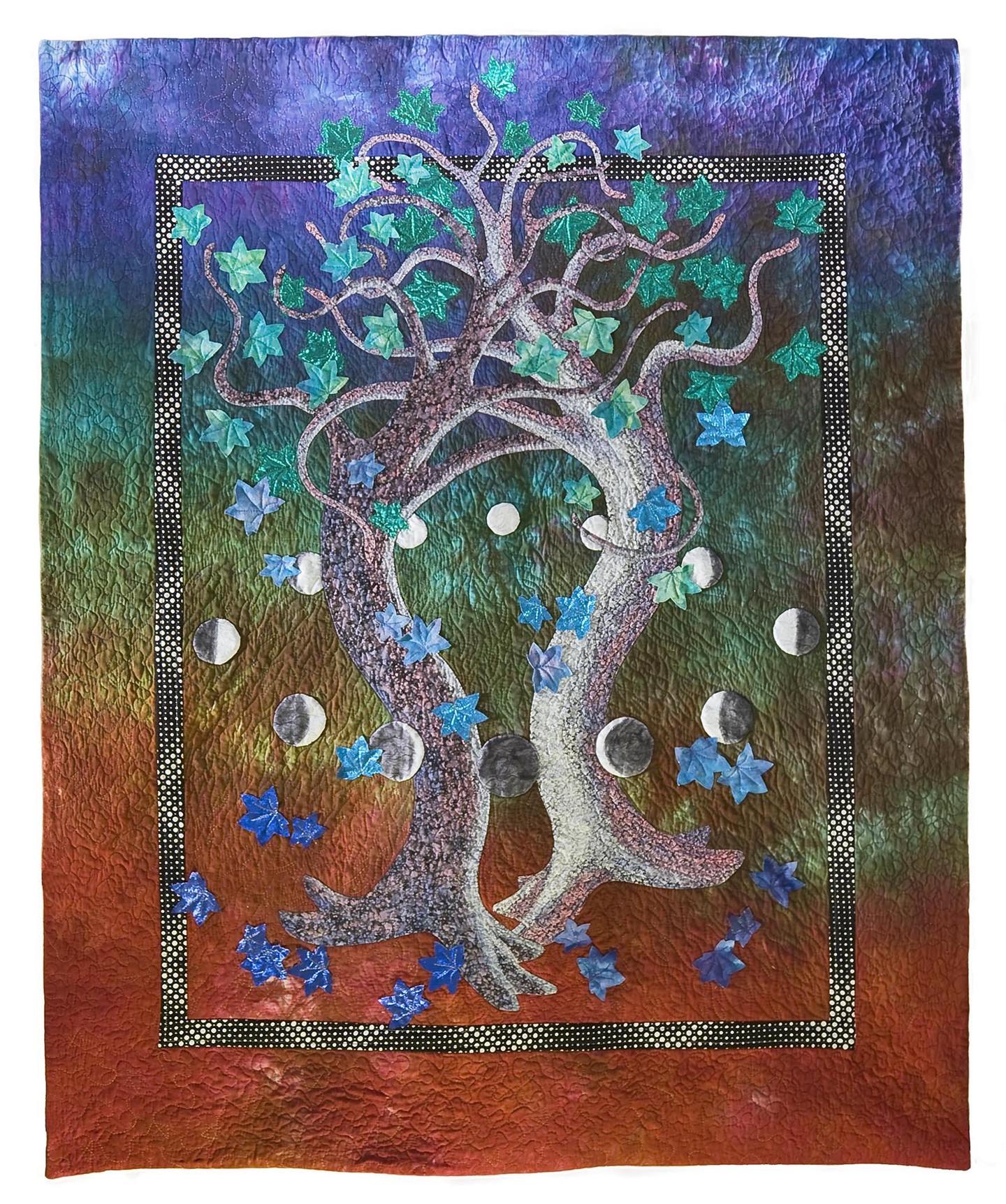 The background fabric is a length of hand-dyed cotton cloth that I bought and had in my stash for a few years before deciding this was the time to use it. I couldn't bear to cut it up. I suspect many quilters feel the same way about some of their fabric.
51" H x 42" W
Cotton fabrics, lame'
Machine pieced, appliqued and quilted; painted
Details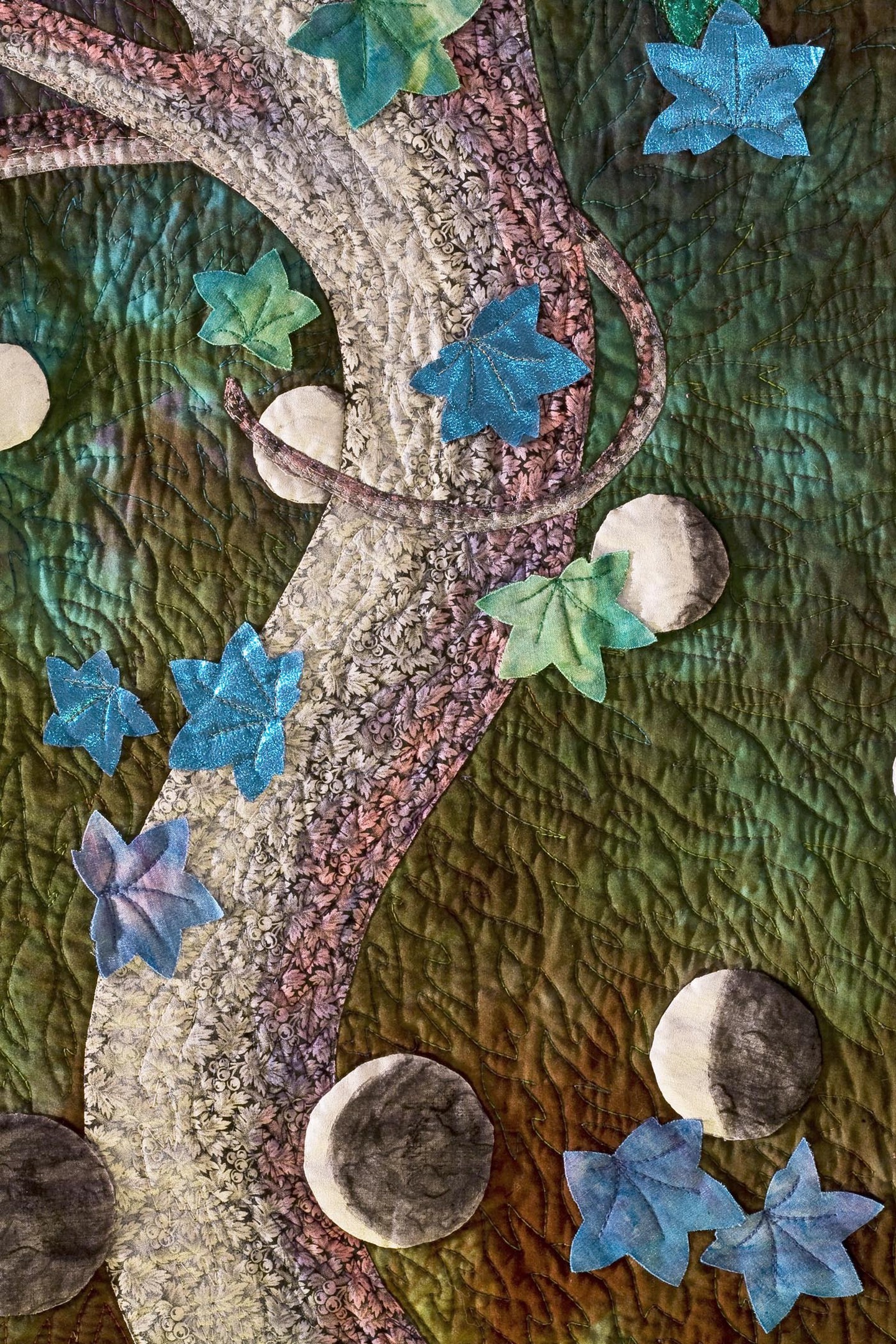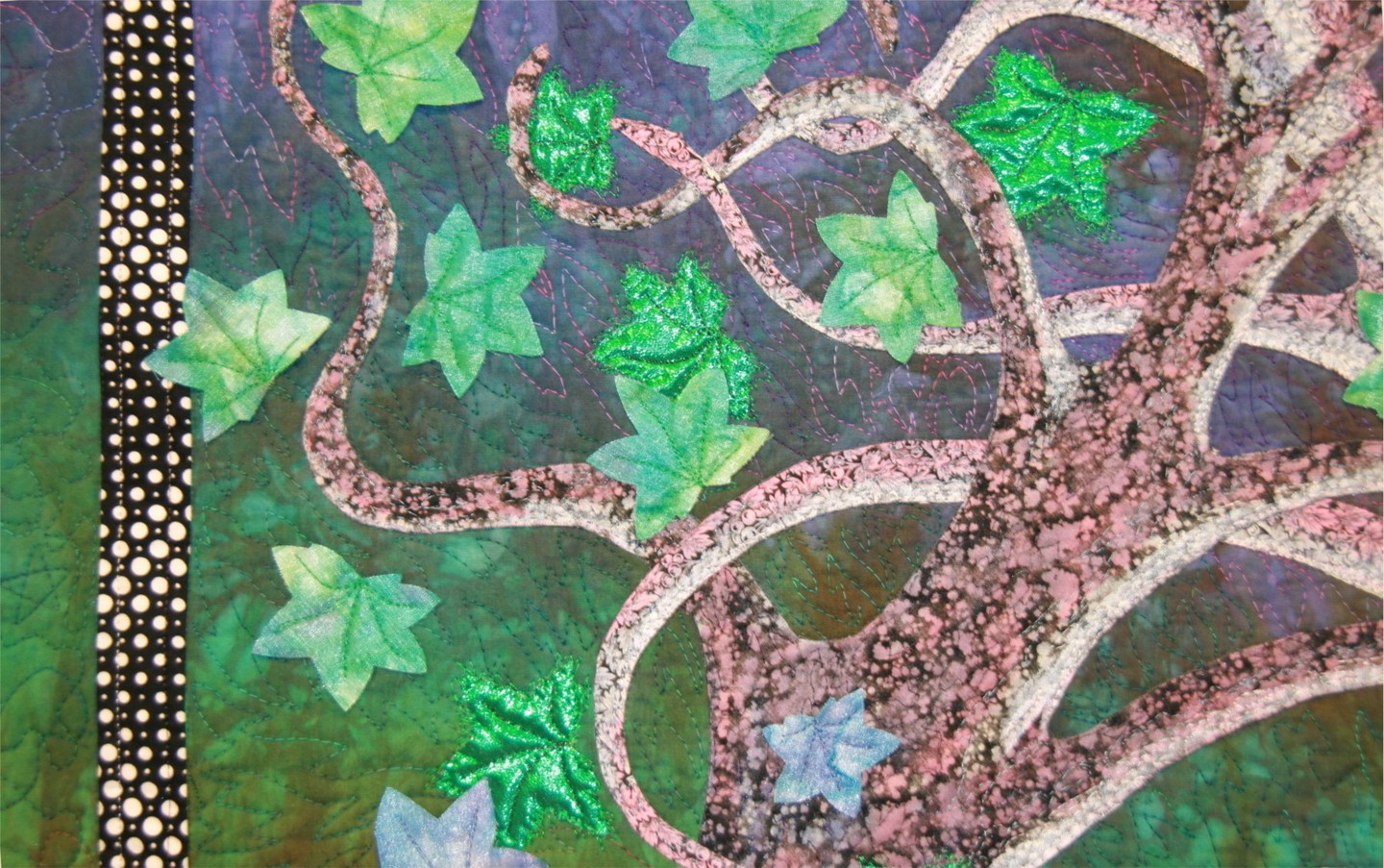 Private collection