This was commissioned for the reception area of St Vincent Indianapolis Hospital. The panels are installed over glass-tiled niches behind the reception desk. The quilts' true colors are purples, greens, and golds.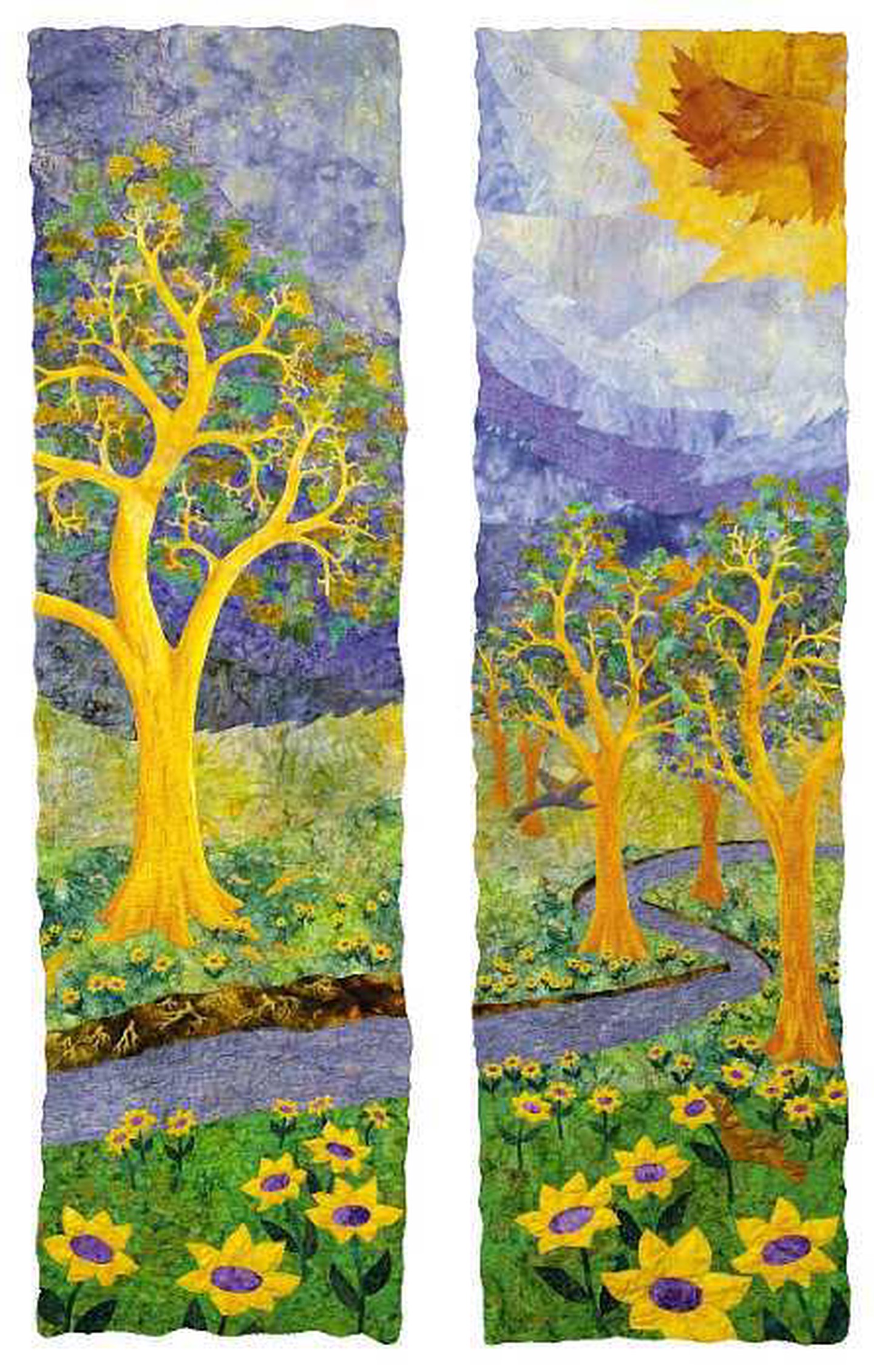 Each panel 108" H x 31" W
Machine pieced and appliquéd, collage, machine quilted
Fabric paints, metallic foil
Edges of panels turned under (no binding or facings).
Cotton and organza fabrics, many of which I painted or stamped; rayon, cotton, polyester monofilament, metallic, Sliver and hand-dyed cotton threads.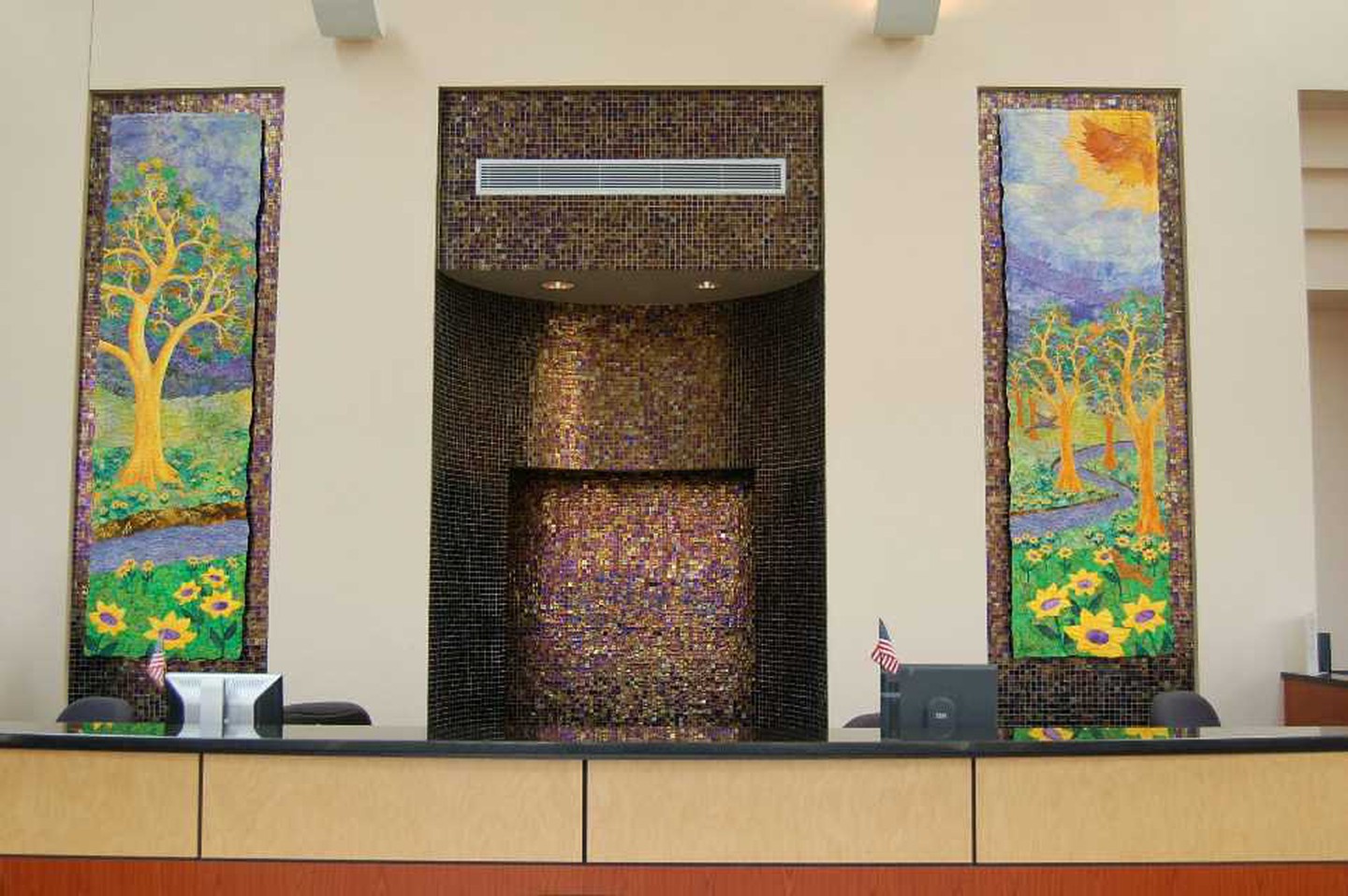 I added fabric flaps all around the backs of each panel, which the consultants attached to stretcher bars; the quilt edges extend out over the bars so the supports are invisible.
The three birds on the right panel refer to the birds in the hospital's logo. The hospital requested that the tree roots (left panel) be shown, to symbolize how the hospital has been a part of the community for a long time.
This project was commissioned through In-Site Art Consulting Group of Indianapolis.
Details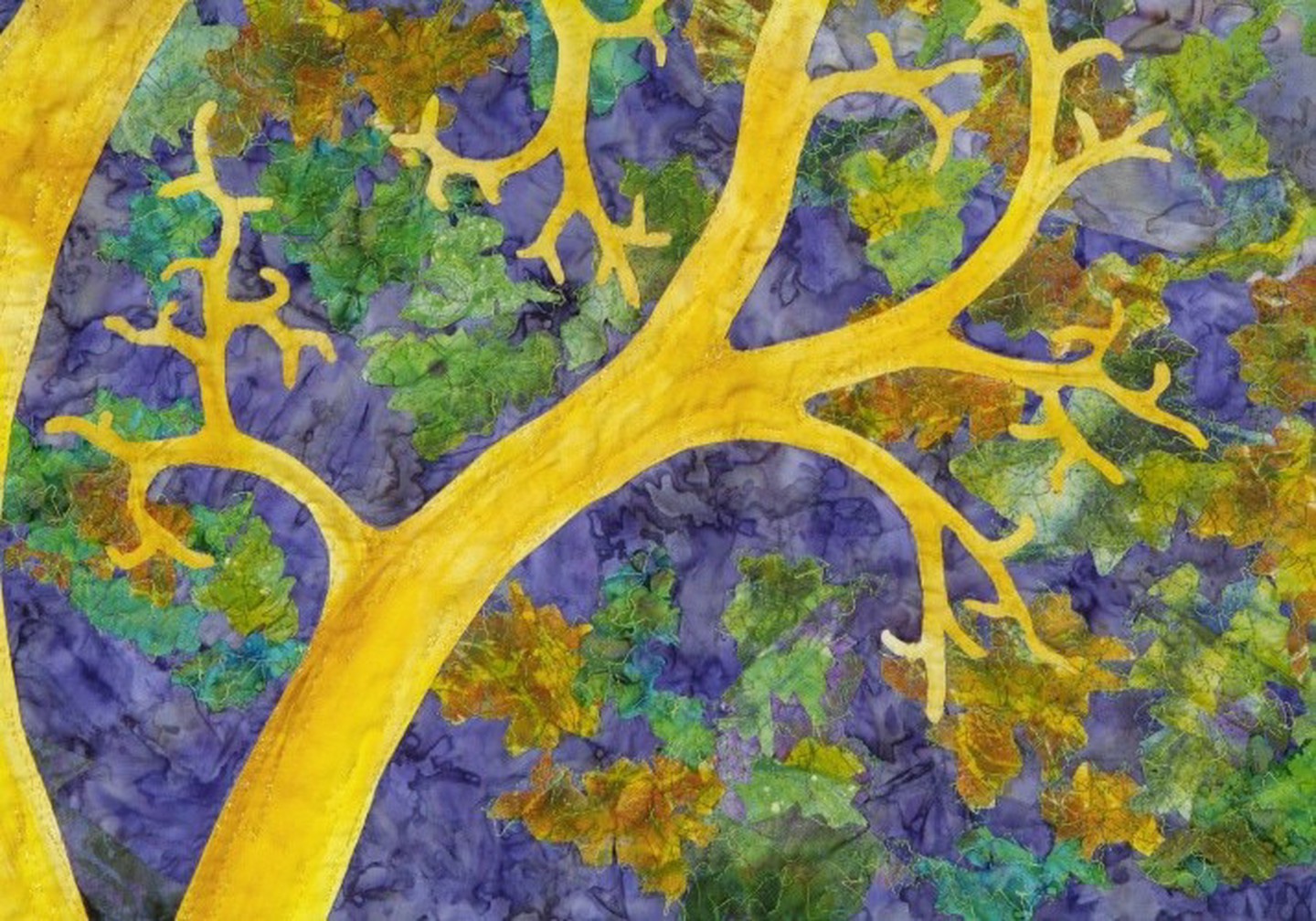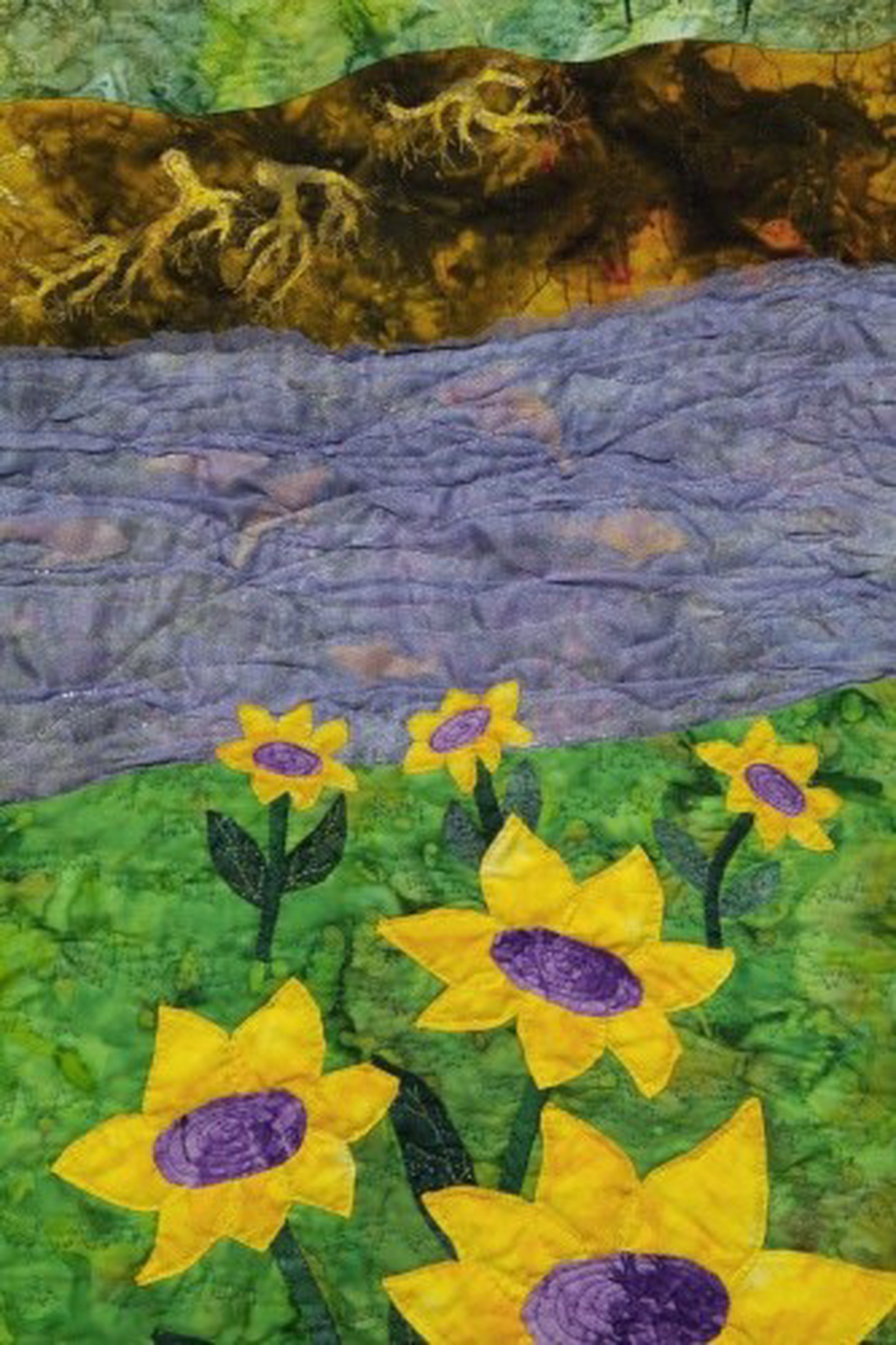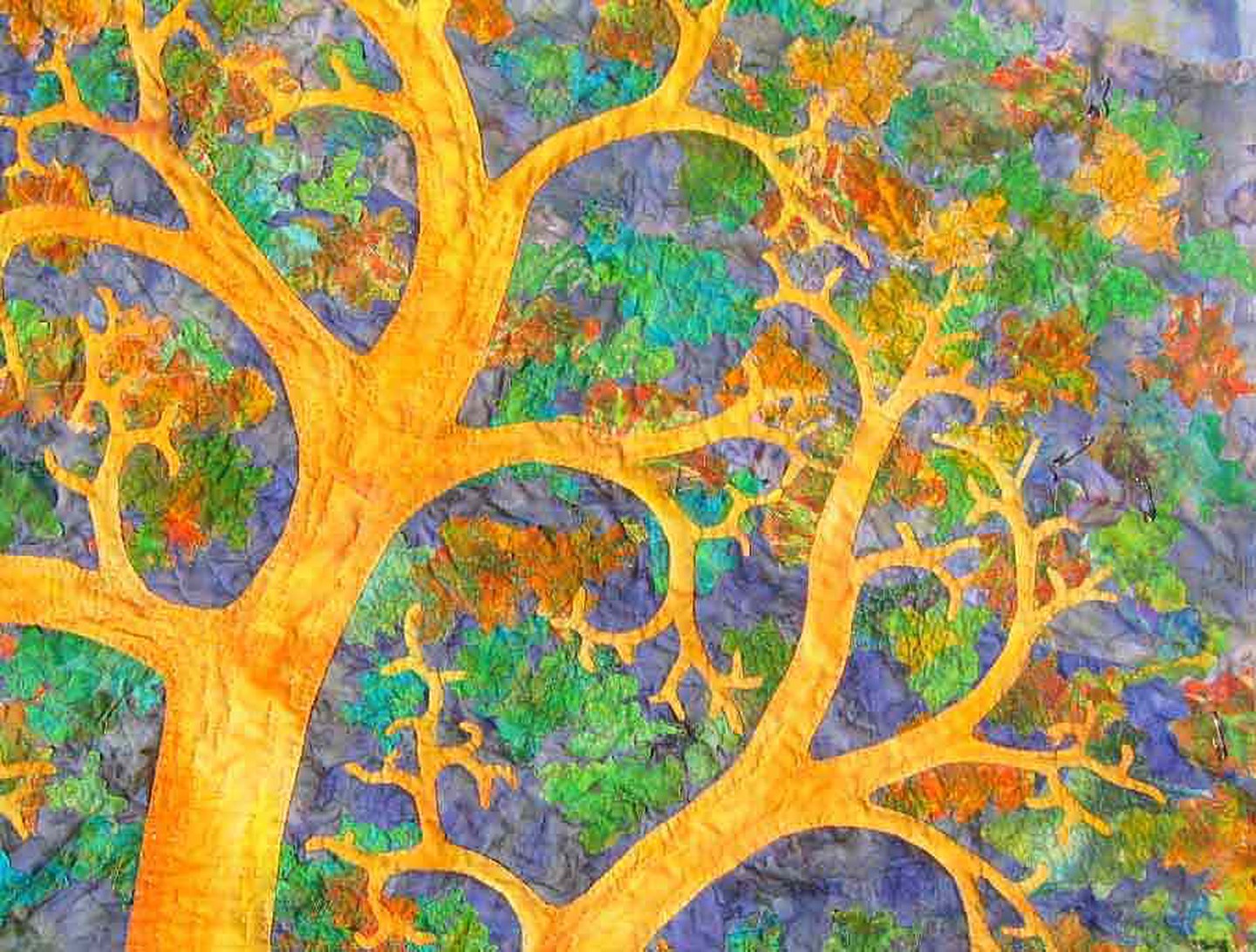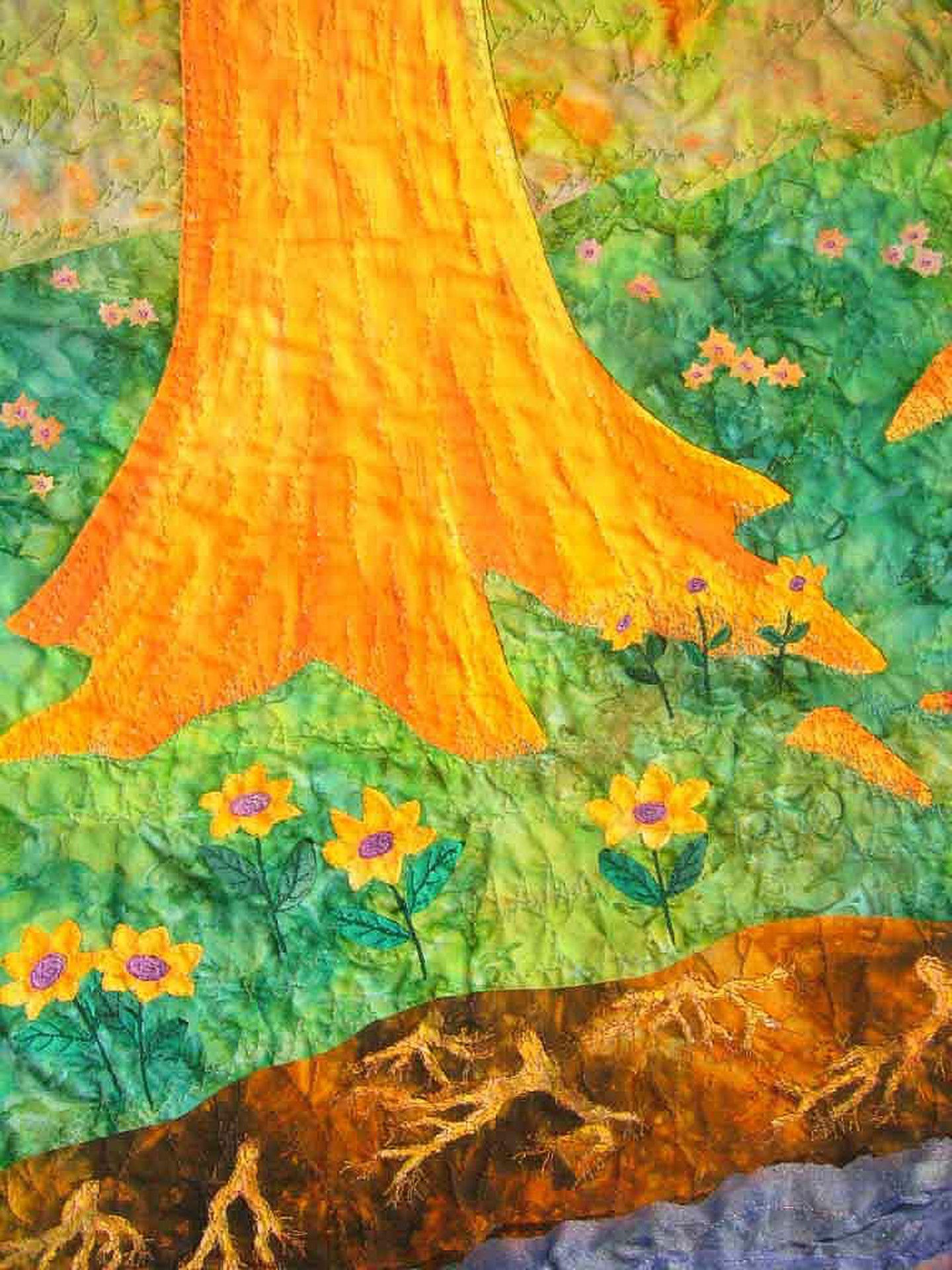 Quilt panels sketch