In 2016 I was offered the opportunity, through the Art in State program, to exhibit a quilt at the US Embassy in Riga, Latvia. Ambassador Nancy Pettit, who is from Long Island, loved my quilt of Montauk Lighthouse. The art to be shown in the exhibition would all be related to New York State.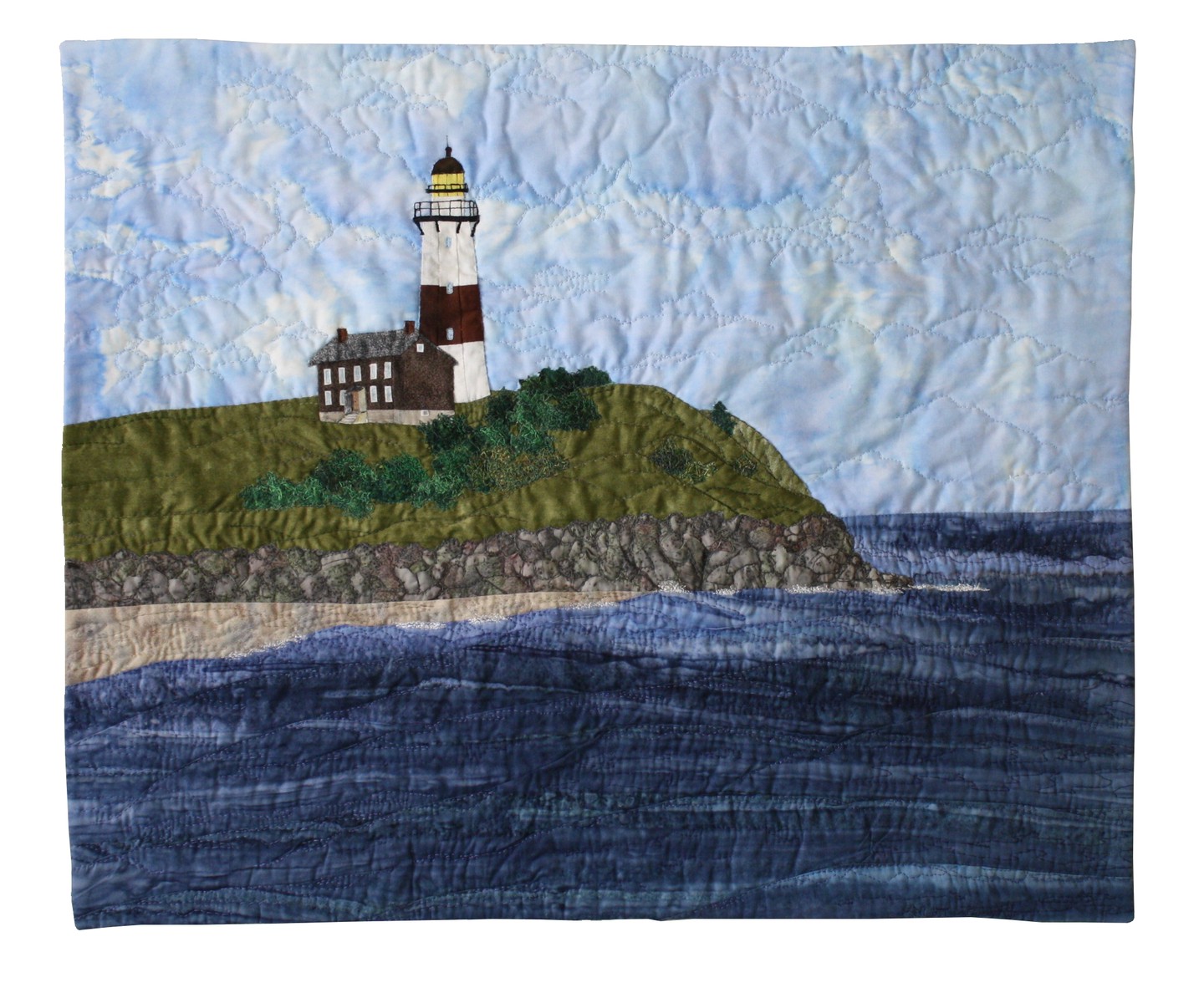 20" W x 24" H
Cotton fabrics, ribbon, thread sketching and inked details, cotton batting
Machine pieced, appliquéd, and quilted
That quilt was no longer available, so of course I offered to make a new one that would also include more of the landscape of this remote part of Long Island. The quilt had a nice three-year stay at the embassy before being returned to me, in pristine condition.
See my original Montauk Lighthouse quilt and pattern page for the history and more information about this historic site.
Details