The wall. Draining the swamp. Busloads of illegal voters. Twitterverse. Corporate profits. Conflicts of interest. Uncovering the 1040 form.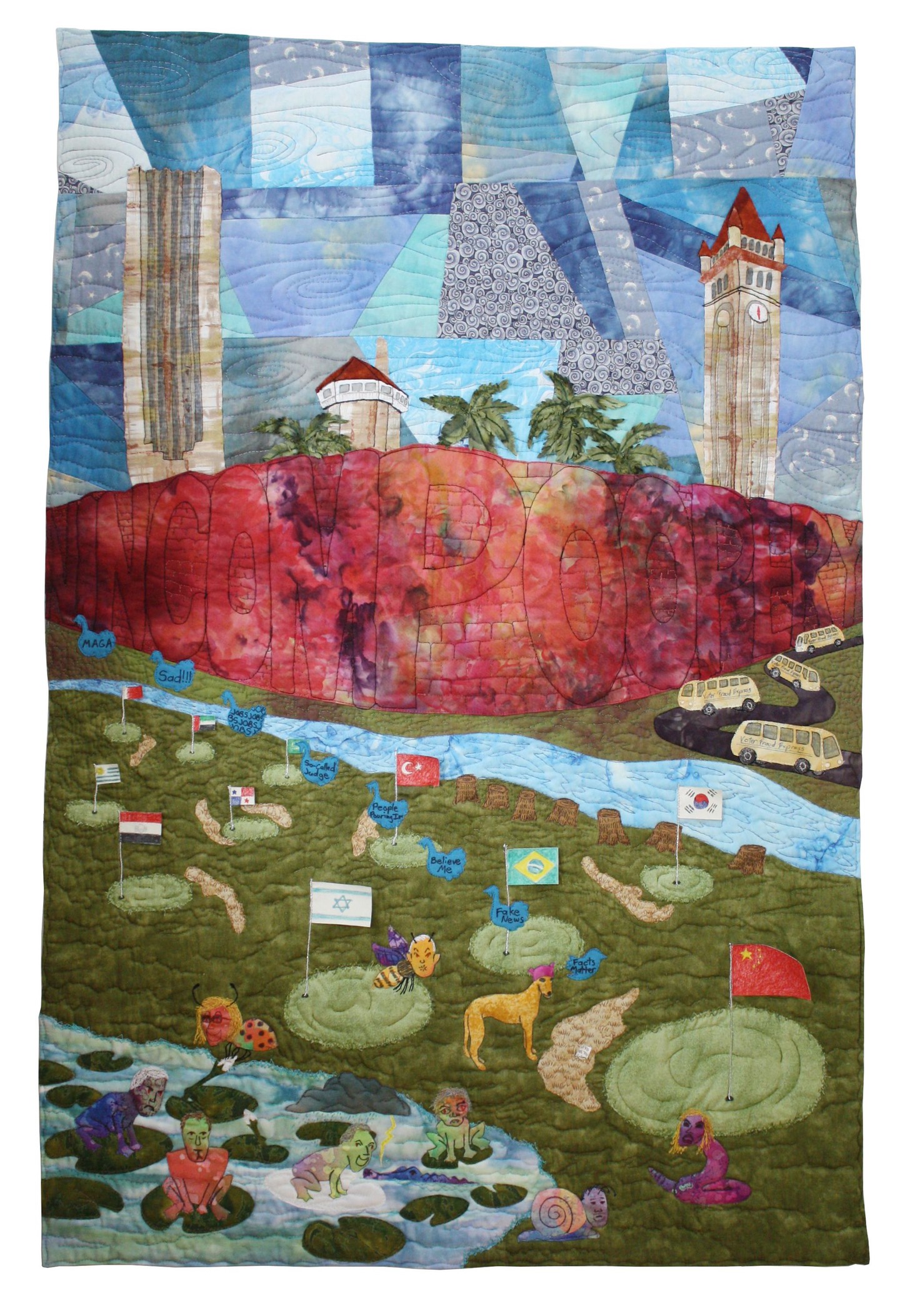 It's disappointing and frustrating to even keep up with it all. Since completing this quilt, a few figures (Kelly Ann, Sessions, Bannon, Spicer, Price, Pruitt) have gotten x's over their eyes - they're out.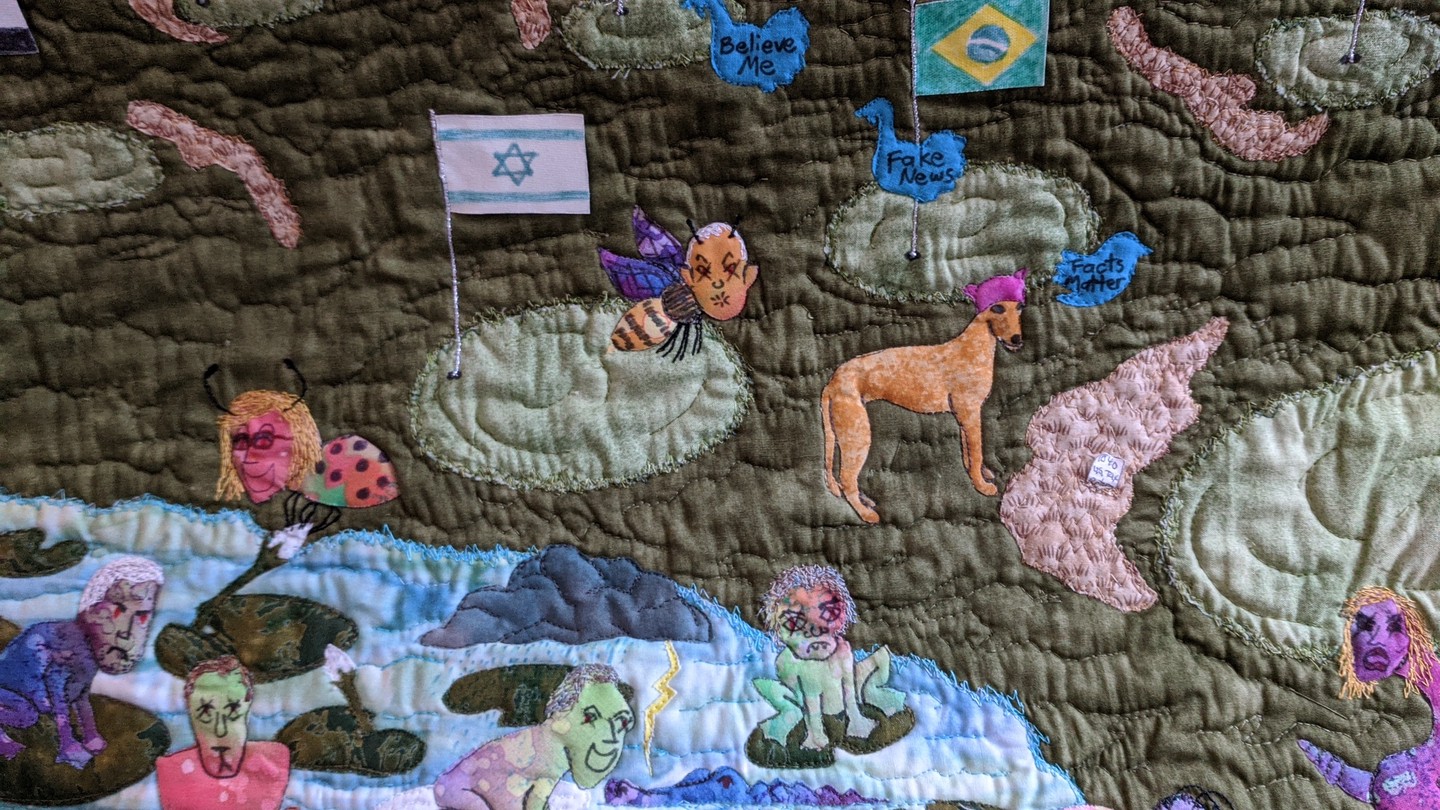 Detail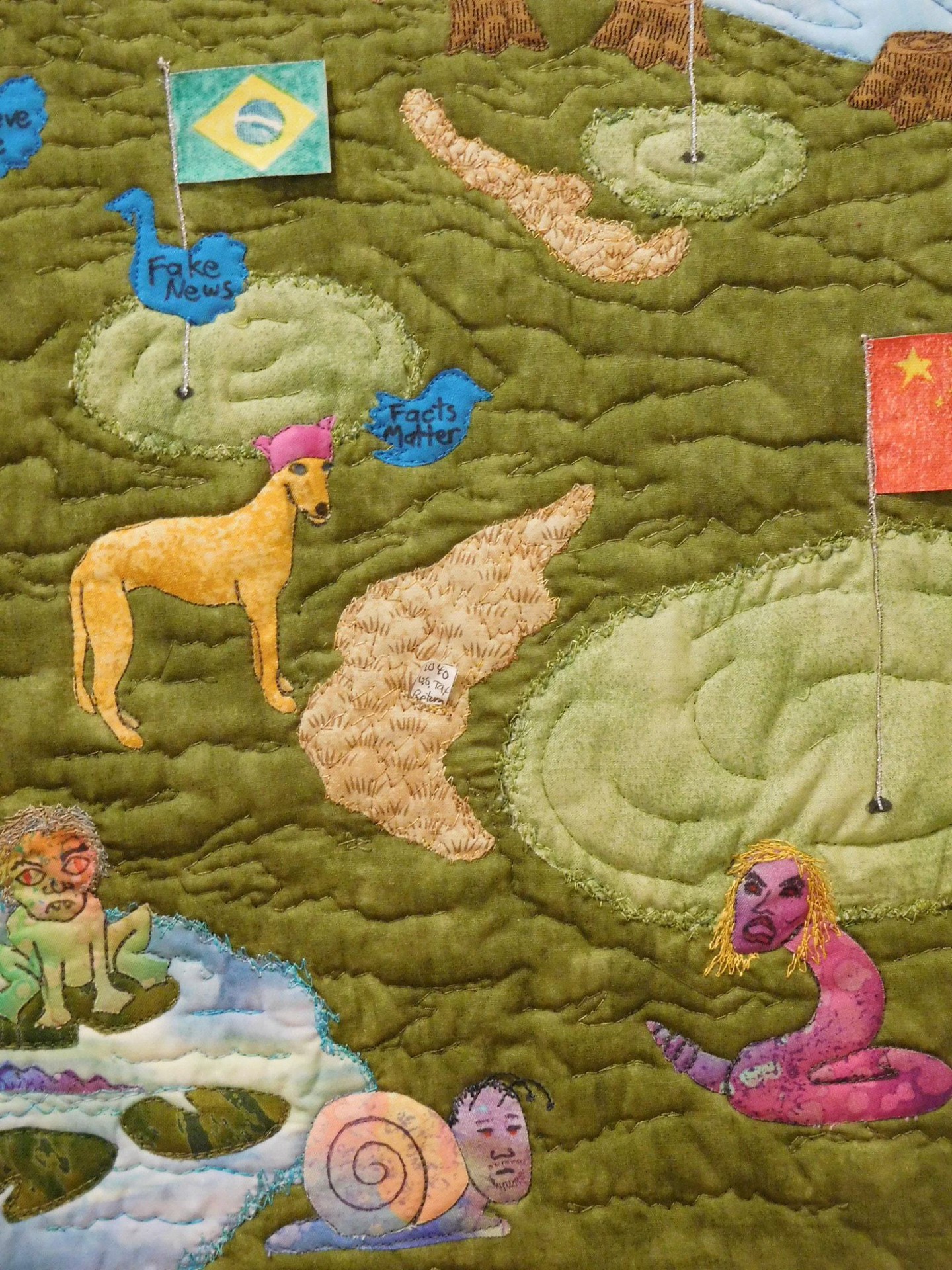 This is the tenth artwork in my "Dog Envy" political series. After the 2004 presidential election, I looked at my greyhound Gold Dust, lying on the floor in the sun, and was envious of his obliviousness. That moment initiated a long series of politically-inspired quilts. Gold Dust became my 'everyman', the average citizen, a common patriot.