Browse through my more recent work below or explore these themes: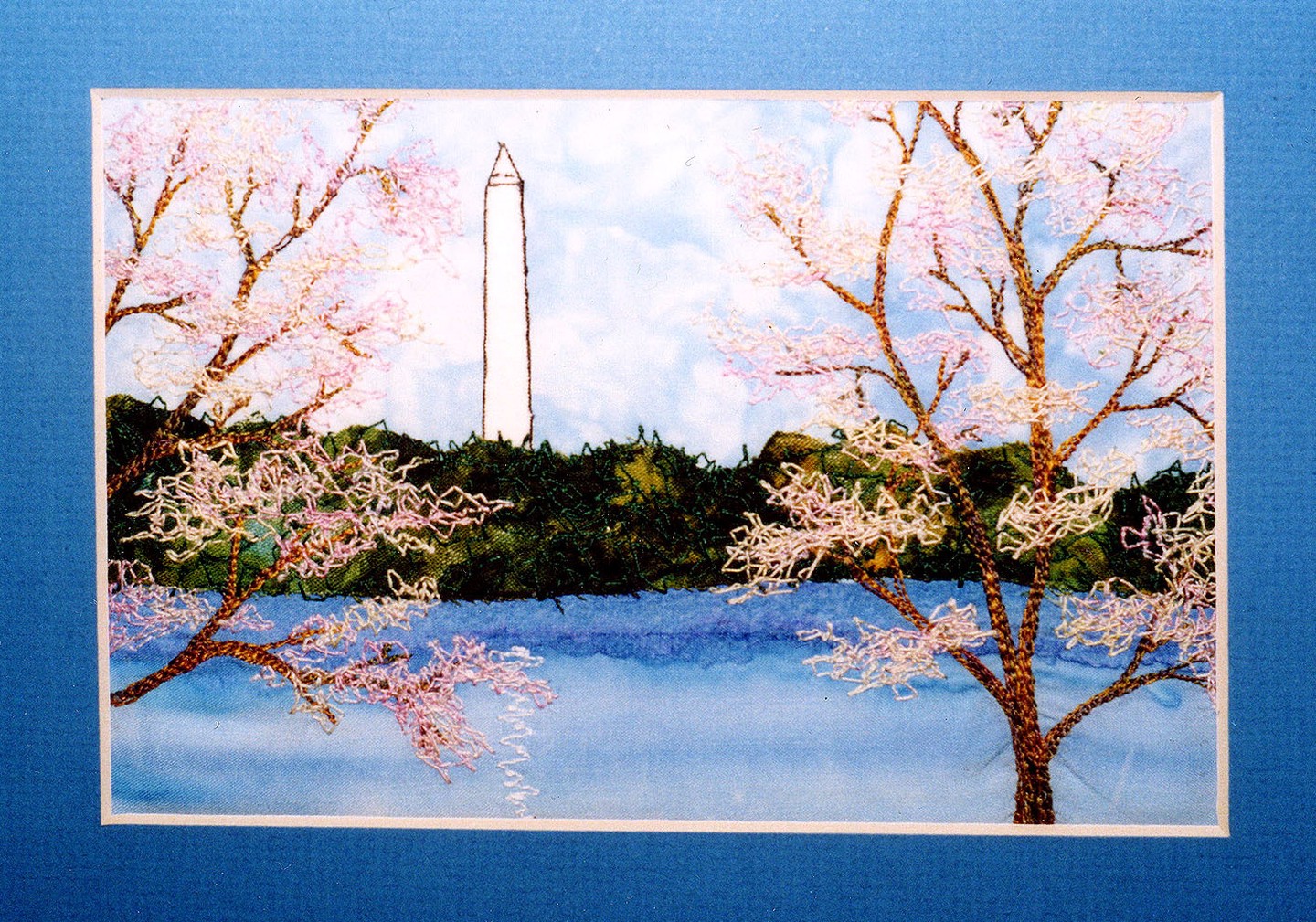 These mini-quilts of scenes from Washington, DC are literally postcard-sized. Springtime brings the cherry blossoms, making it one of the favorite times to visit our nation's capitol. I used fusing, inking, and machine free-motion stitching, also known as 'thread painting' (though I sometimes call it 'thread scribbling'). The stitching is easy and fun! Each scene is about 4 x 6 inches, with border optional. See Order Form for patterns.
More »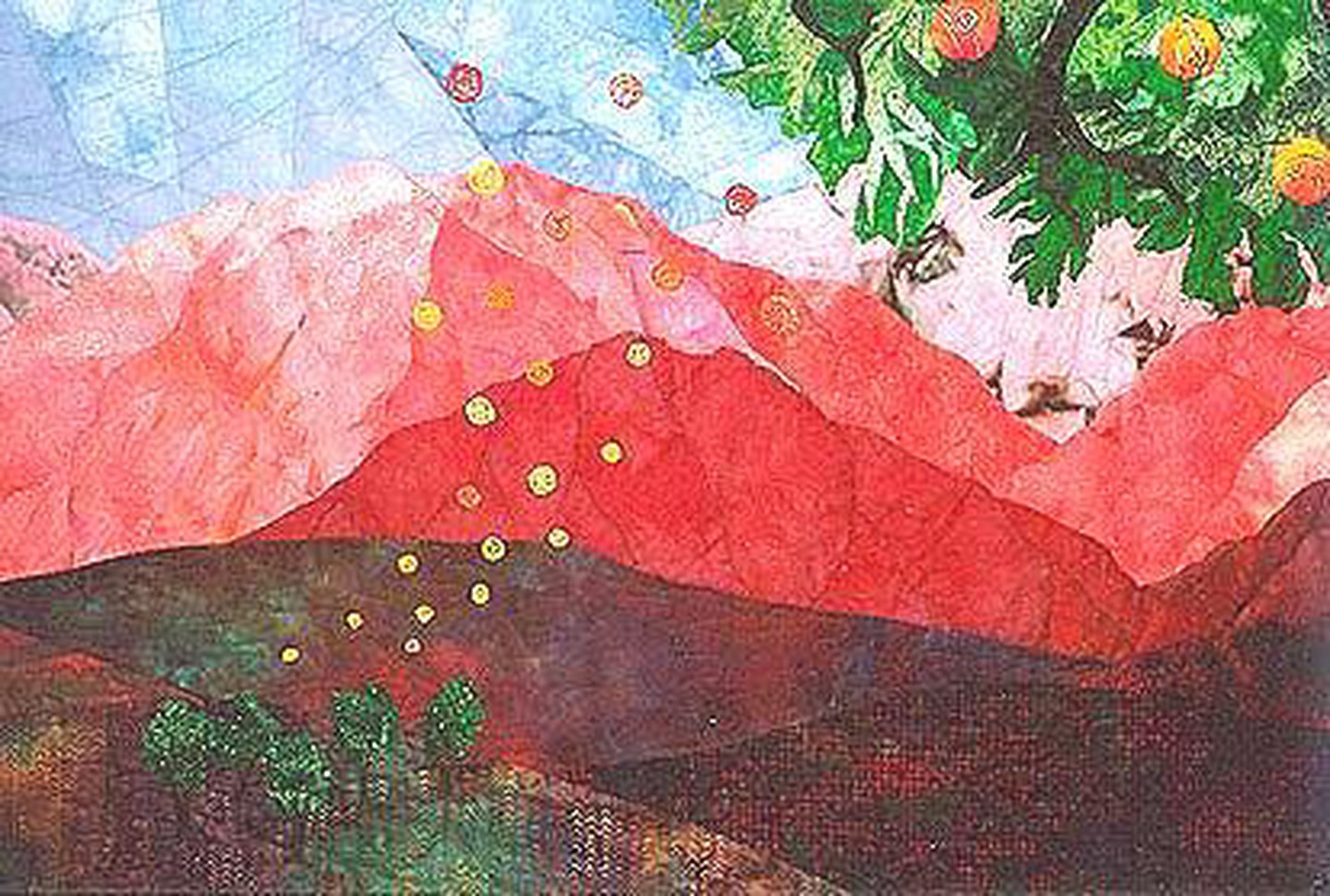 A triptych commissioned by the Utah Public Art Program, it hangs in the reception area of the Community Center for the Deaf and Hard of Hearing in Taylorsville, Utah.
More »

This is a commission for the neonatal wing of Children's Hospital of Philadelphia. They requested that the artwork have the four seasons, trees, lots of colors, and fit in a 5 x 14 foot niche.
More »