Every cultural group or human physical characteristic seems to develop a pecking order.
Thin vs fat, young vs old, tall vs short, are common examples. While supervising Deaf cartographers, I learned that some in the Deaf Community rank others by: profoundly deaf with deaf parents, profoundly deaf with hearing parents, or hard-of-hearing. A relative living in Hawaii told me about Pacific Islanders' geographic ranking of various islands.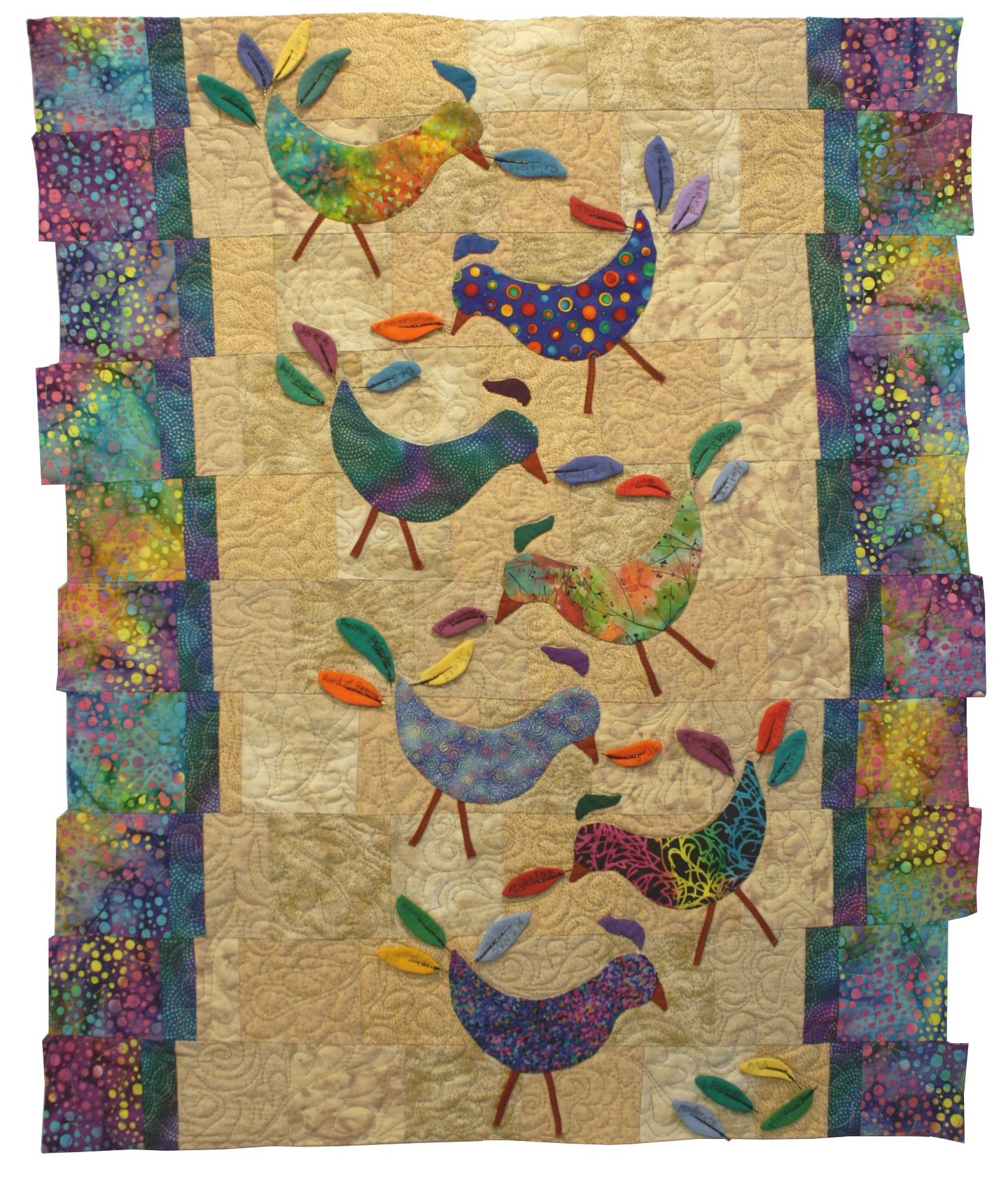 With "Pecking Order", I ask the viewer to read the labels on my quilt's feathers, which are attached to the quilt with velcro, and challenge them to rearrange the feathers into their own pecking orders. In this way, I hope to show how ridiculous all such rankings are, let alone the notorious ones such as skin color.
32" H x 27" W
Cotton fabric, ink, fabric paint, mizuhiki cord, velcro
Machine appliqued, pieced, and quilted
Details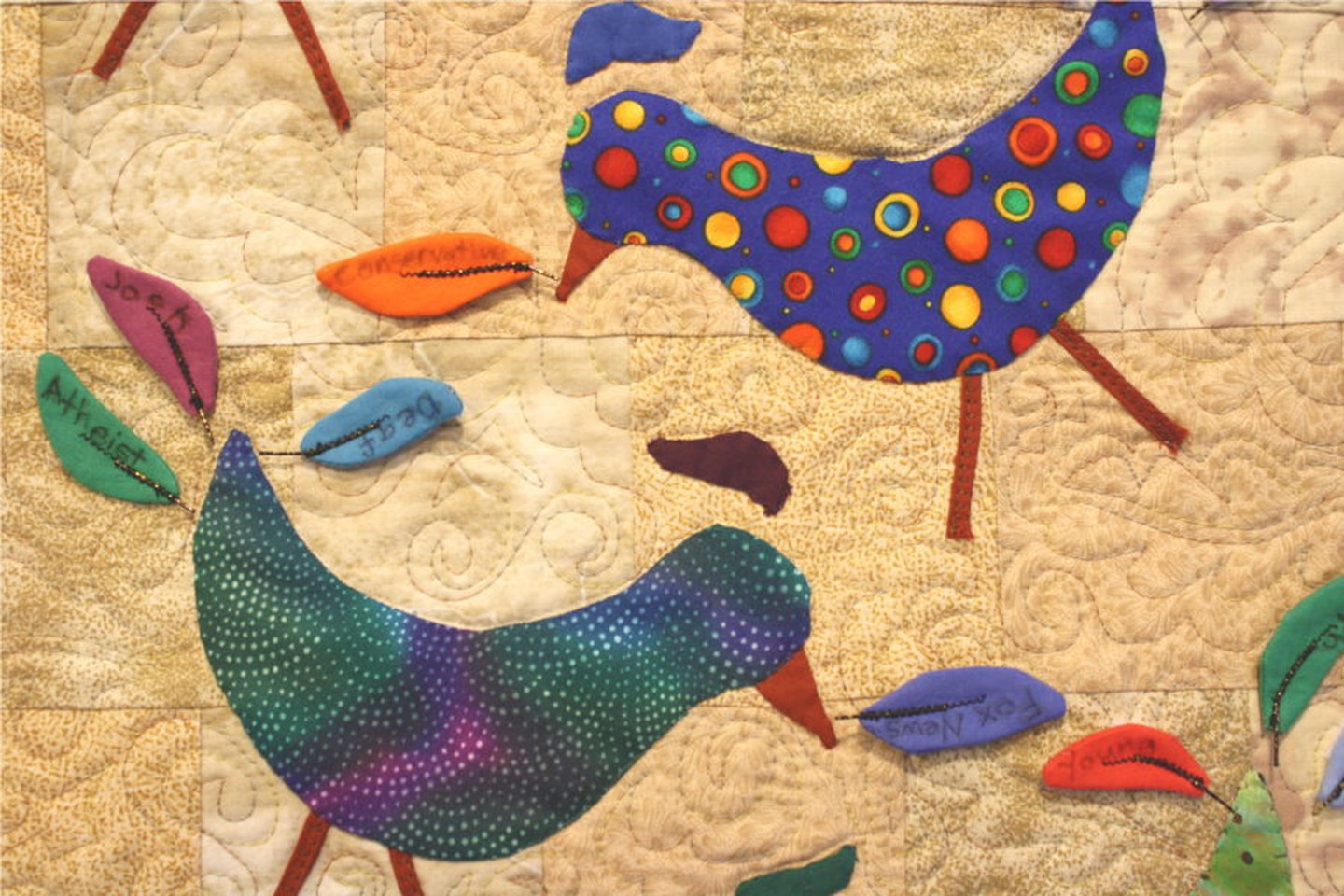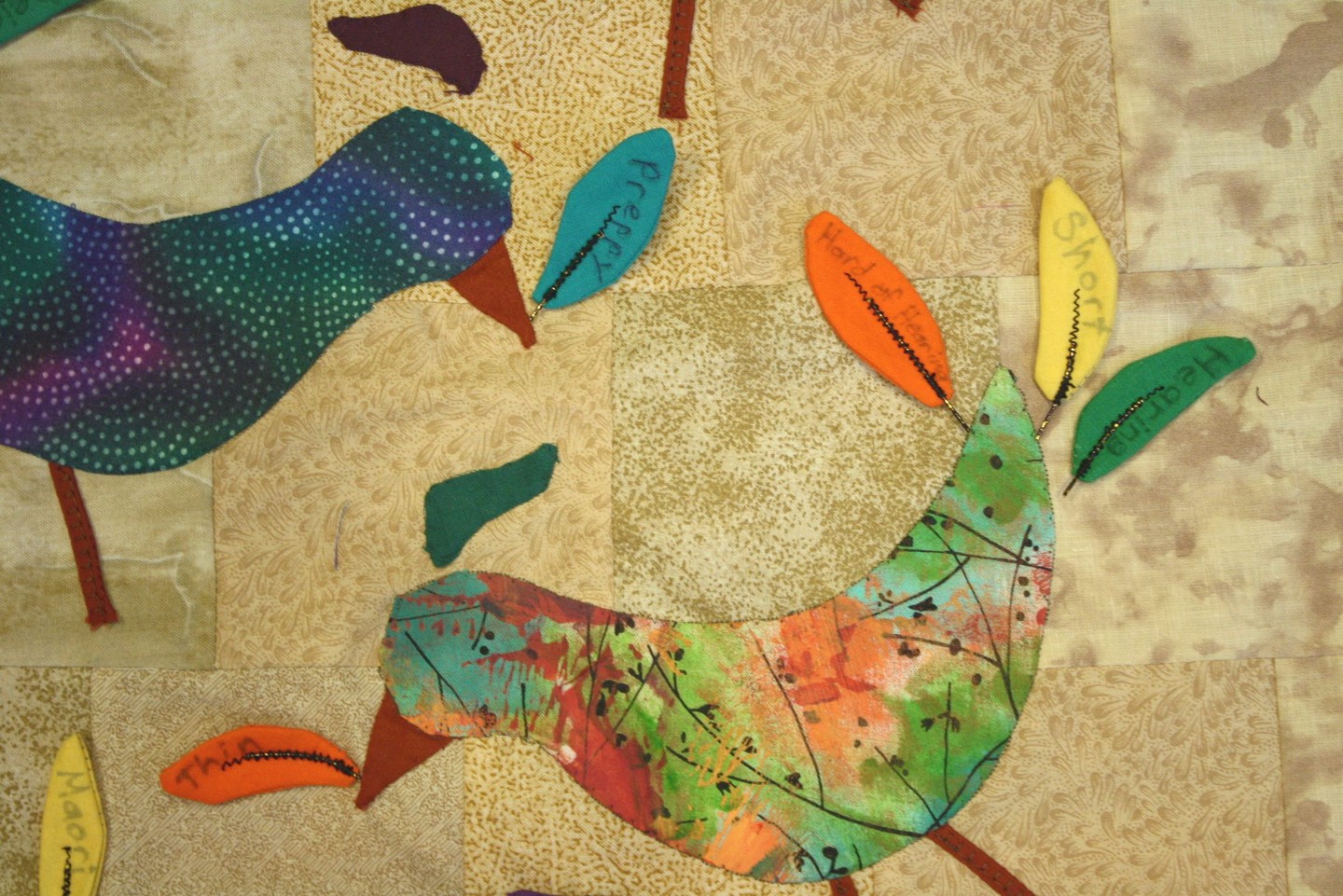 This quilt is in a corporate collection.