These mini-quilts of scenes from Washington, DC are literally postcard-sized. Springtime brings the cherry blossoms, making it one of the favorite times to visit our nation's capitol.
I used fusing, inking, and machine free-motion stitching, also known as 'thread painting' (though I sometimes call it 'thread scribbling'). The stitching is easy and fun!
Each scene is about 4 x 6 inches, with border optional.
See Order Form for patterns.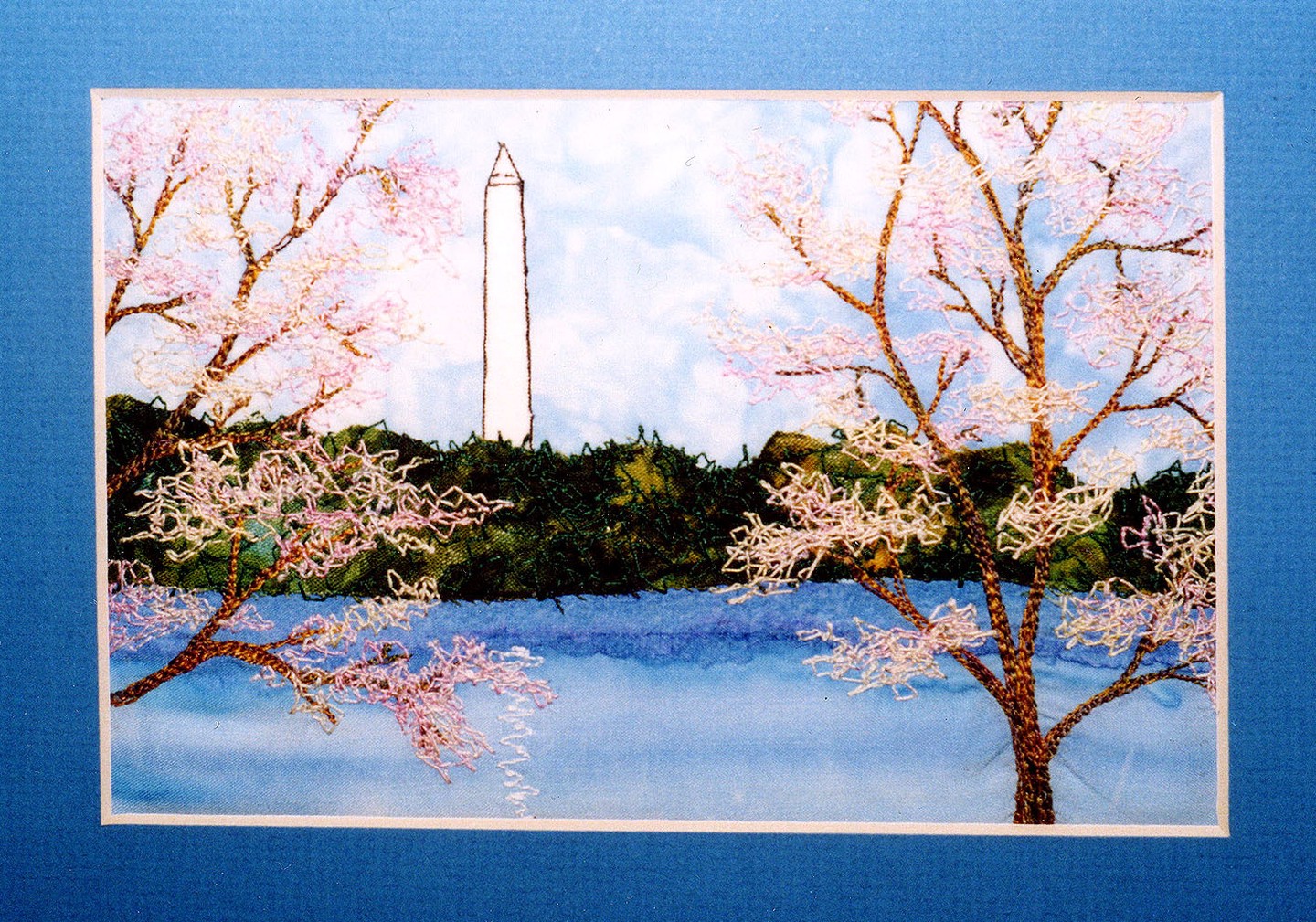 The Washington Monument is reflected in the Tidal Basin. Cherry trees are just starting to bloom.
My sample is shown in a blue mat, ready to frame.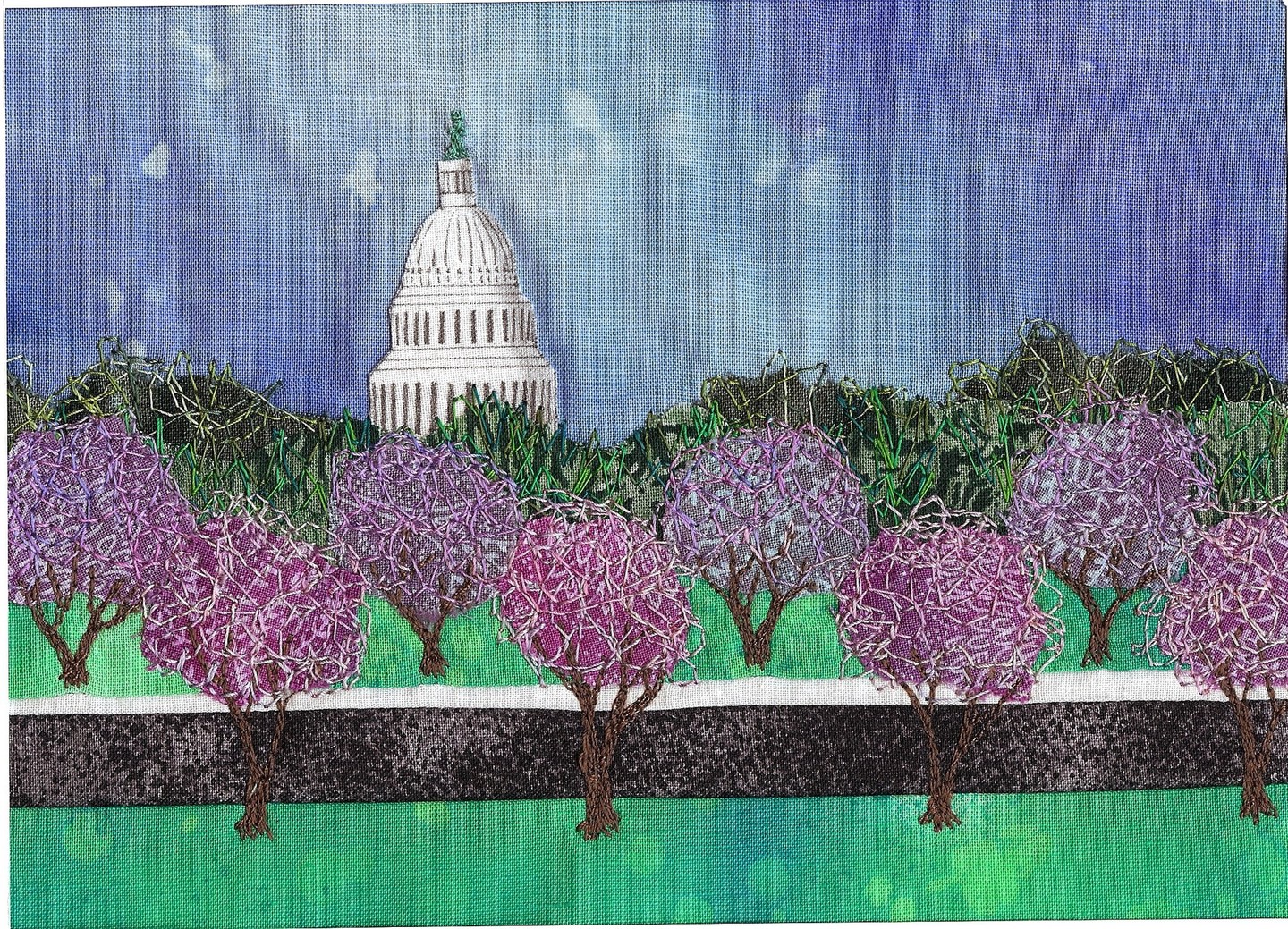 The cherry trees line a city street, with the dome of the Capitol in the distance.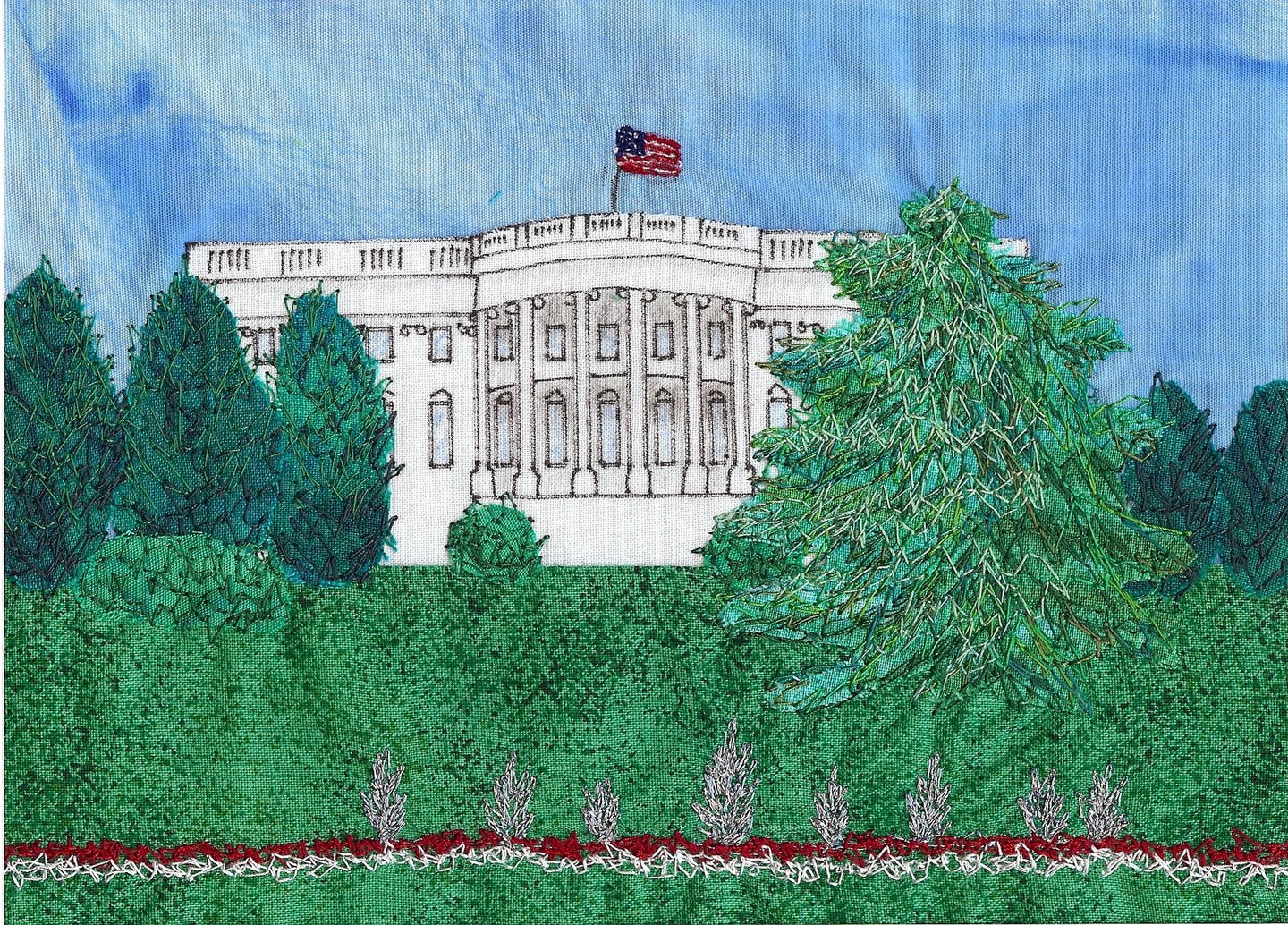 The White House and the grounds, with fountains and flowers in bloom.