The client wanted a very large wall hanging to cover the door and windows in cold weather, and also wanted the front of the hanging to portray a prairie landscape in the context of the vista from her home.
She had seen my Root Domain quilt and decided I would be able to create what she had in mind for her home's back entrance. (Her yard is a certified wildlife habitat and has native prairie grasses.) She asked for the landscape to look realistic, feel 'open', be late afternoon in the summertime, and be full of life. It was important that the prairie grass roots, which can be many feet long, be featured. Her home overlooks Wisconsin's Lake Winnebago.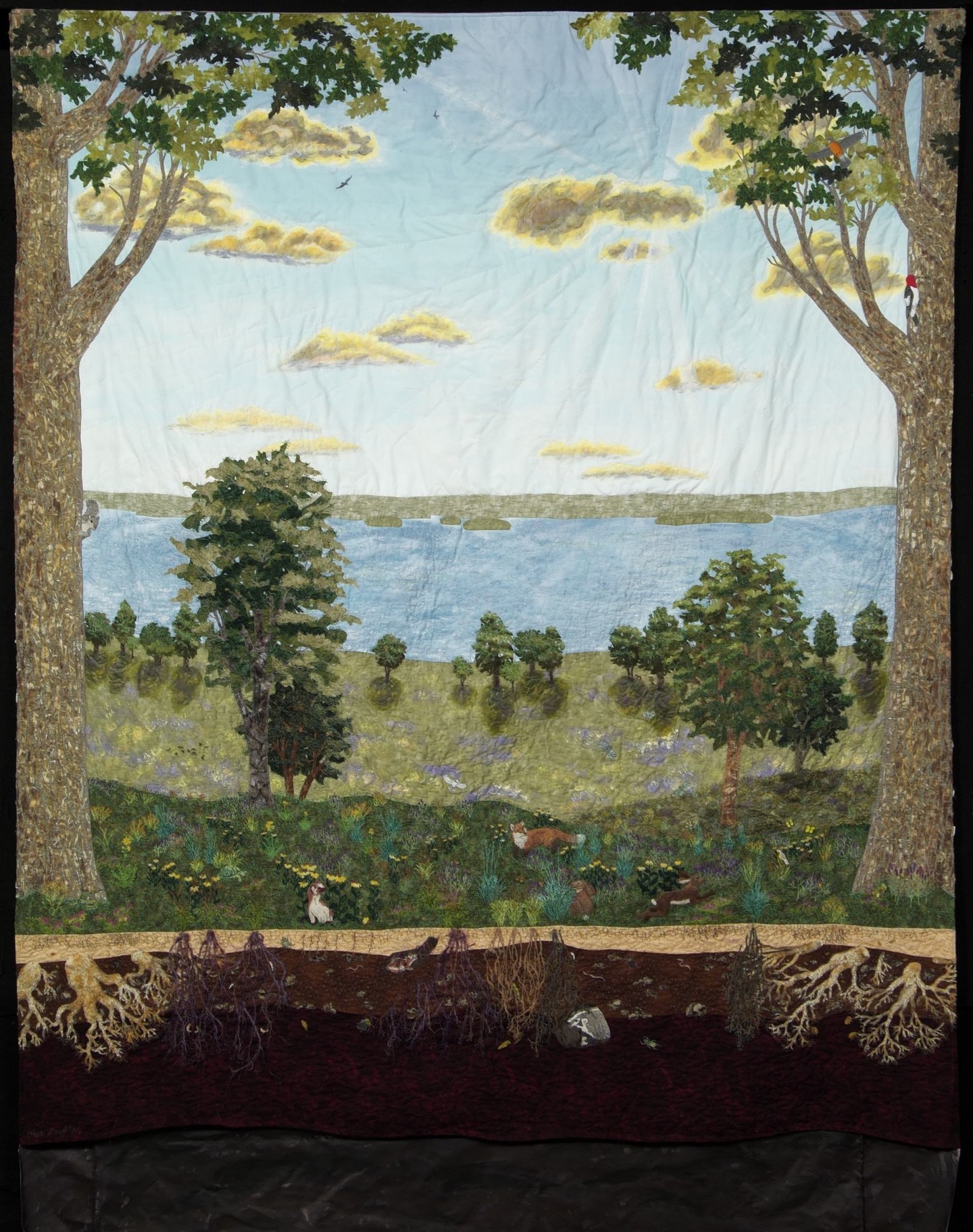 Specific species in the quilt include 5 birds, 6 mammals, 2 reptiles, 5 prairie flowers, 3 prairie grasses, 11 insects, a spider and earthworms.
The quilt has an extra layer on the back of a drapery lining material, for added insulation and to protect the rest of the quilt from window condensation. The very bottom section (darkest layer of soil) is this lining, painted dark red. It extends all the way to the floor.
I took photographs of the progress of this quilt, and describe the process on the making the prairie quilt page.
84" H by 69" W
Machine pieced and appliquéd, machine and hand quilting
Collage, thread painting, fabric and acrylic paints, ink, yarns, cotton and organza fabrics, thermal foam lining
Details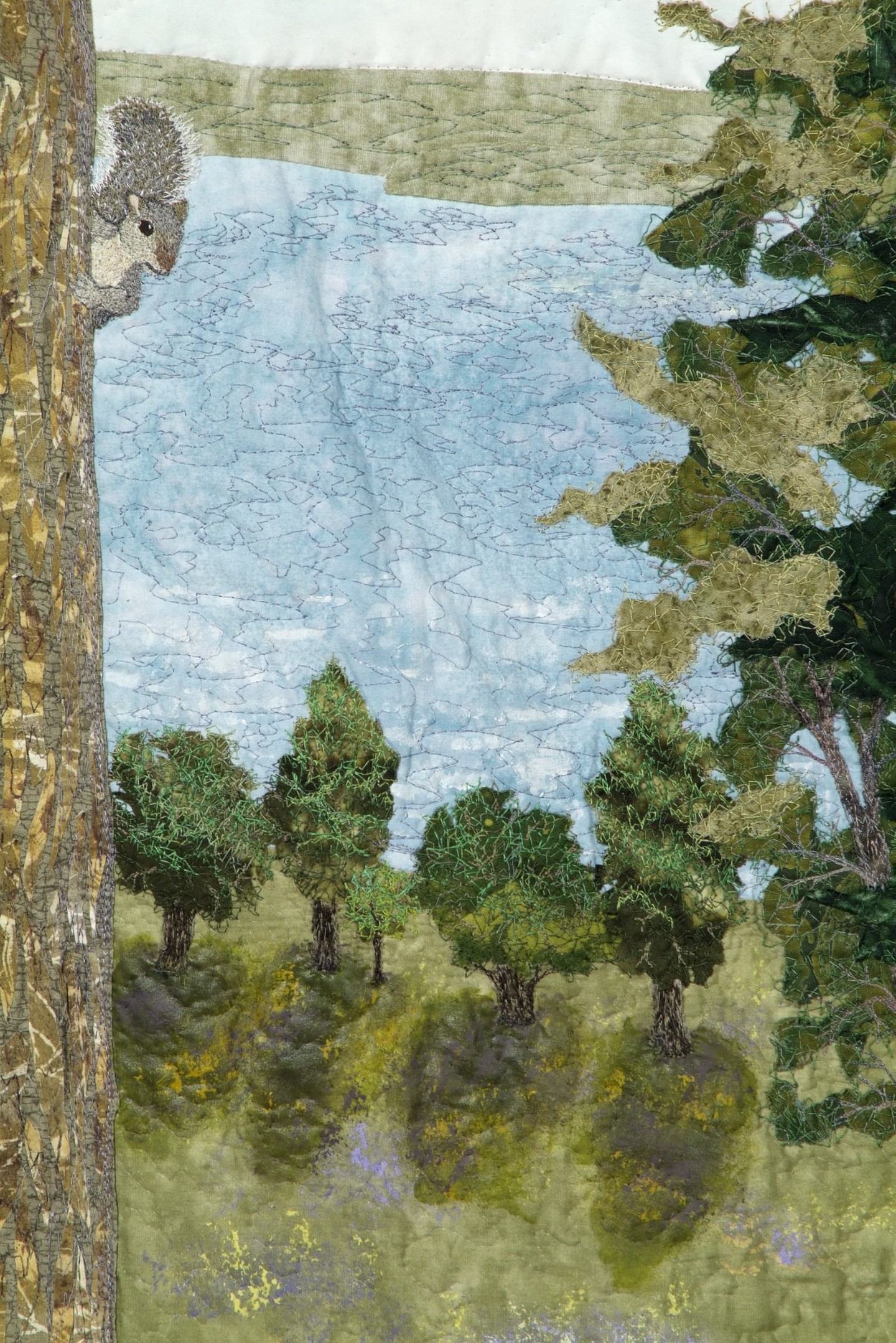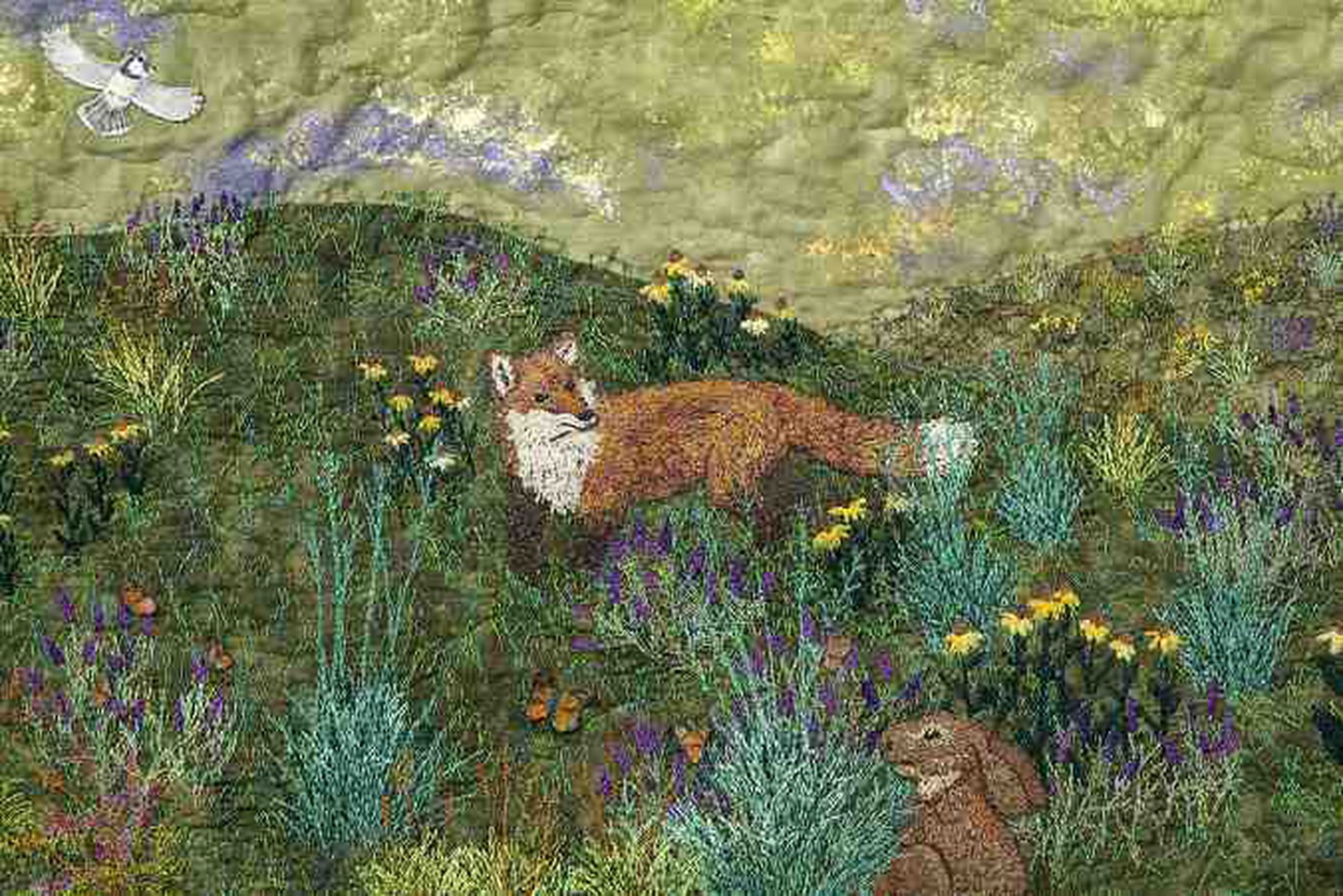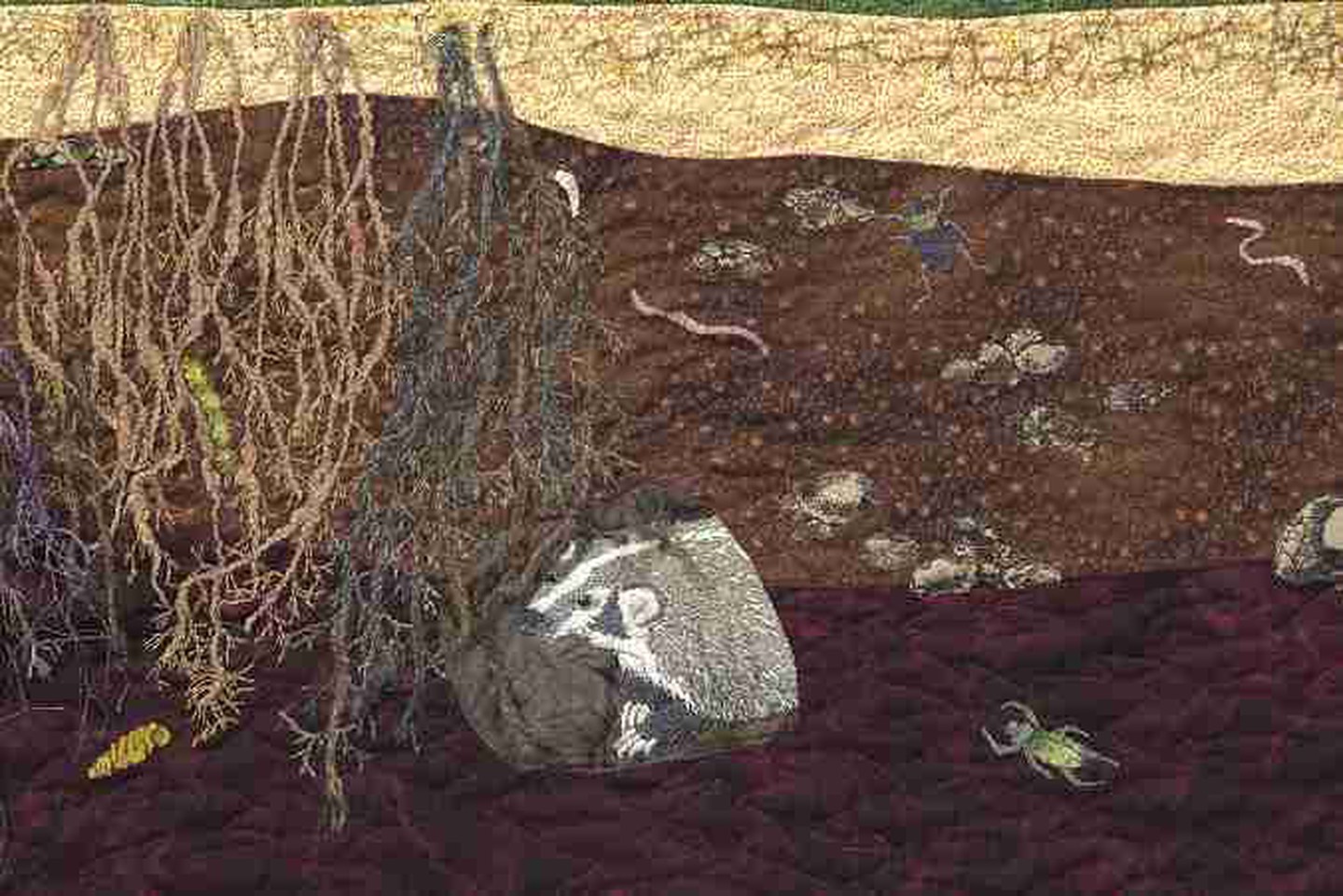 Private collection