Our president is playing the juggler with the three branches of government. They are crumbling.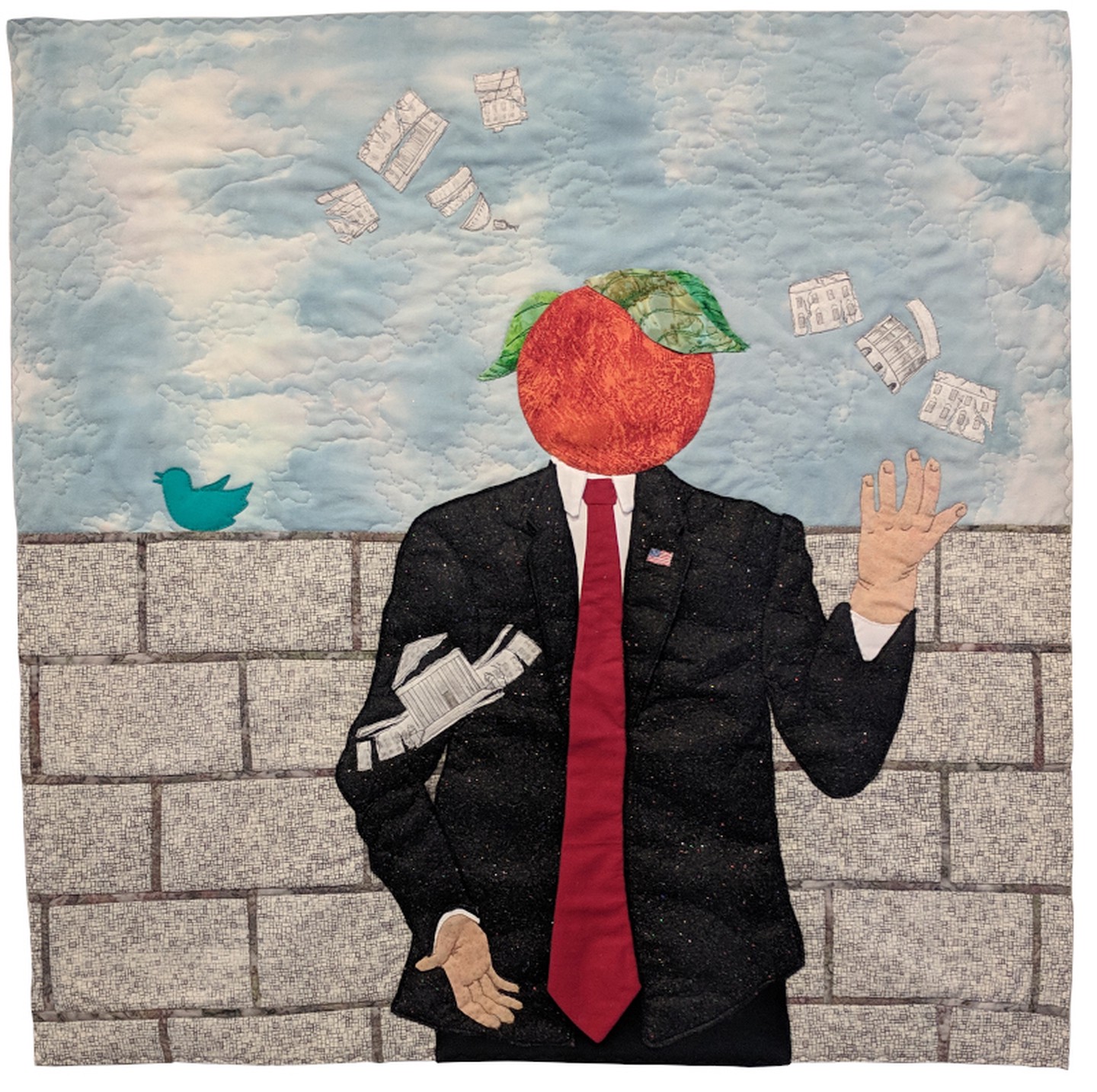 The original inspiration comes from Magritte's "Son of Man." The title was suggested during discussion at my critique group which I liked better than my working title; coincidentally similar to the title of a painting at Smithsonian American Art Museum (same thought process - is it a cry or an epithet).
The backing fabric is Don Quixote, given to me ages ago and seemed appropriate.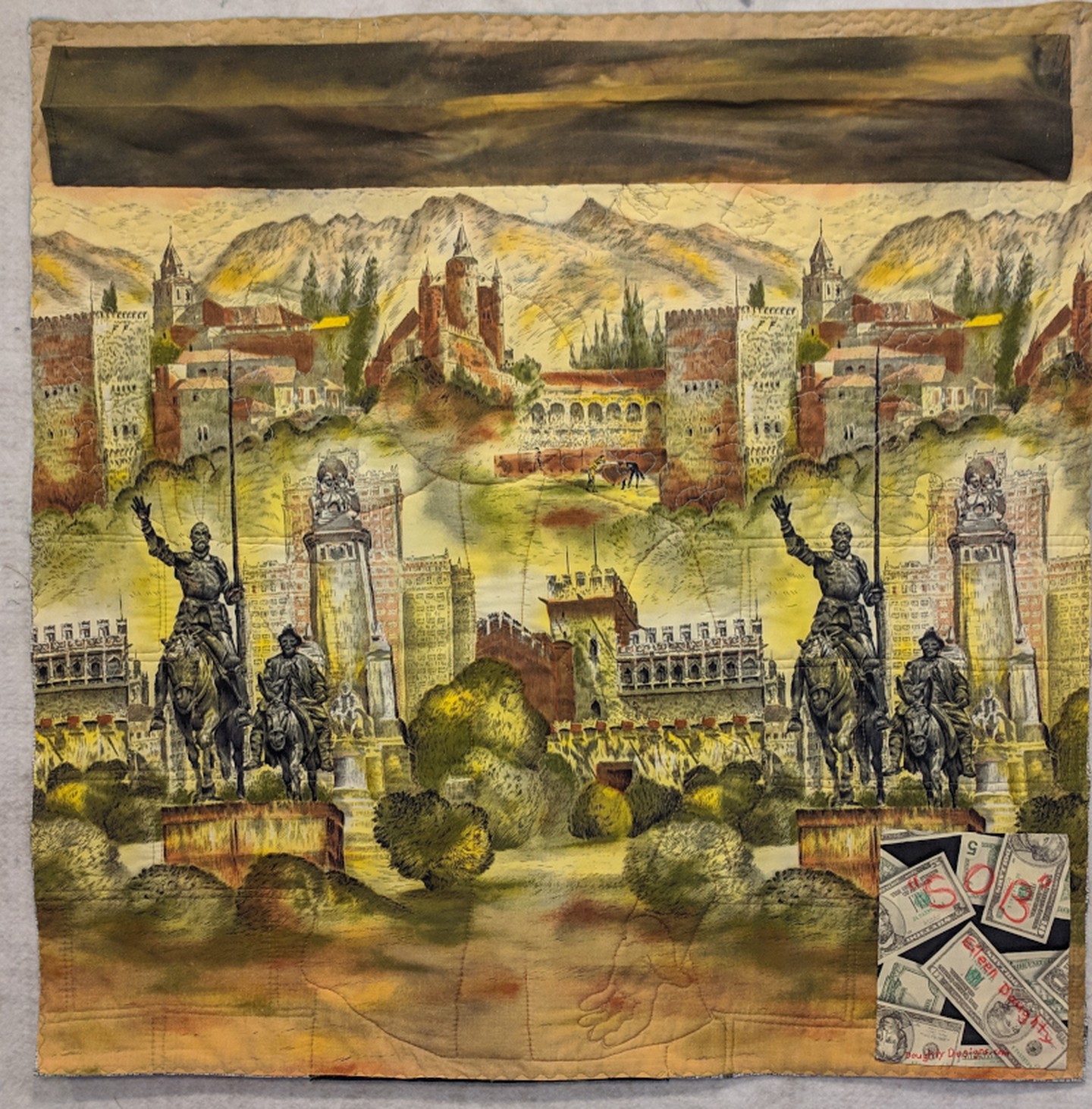 I have some dogs hidden in the clouds, in keeping with my Dog Envy series of commentary quilts.
36" H x 36" W
Cotton and polyester fabrics, ink
Appliqued, fused, pieced. Machine quilted.
Details