My neighborhood has a greenway where I often like to walk for exercise or contemplation. My favorite route is where I can pause on a wooden bridge over a small stream. Unless there's been a hurricane, there is never much water flowing, but it is enough to delight my eyes and ears and heart.
Over the years, I have created several art quilts inspired by this stream, Angelica Run; two are shared here. The quilting lines portray the flow of water, washing around the textured cobblestones in the shallow stream bed.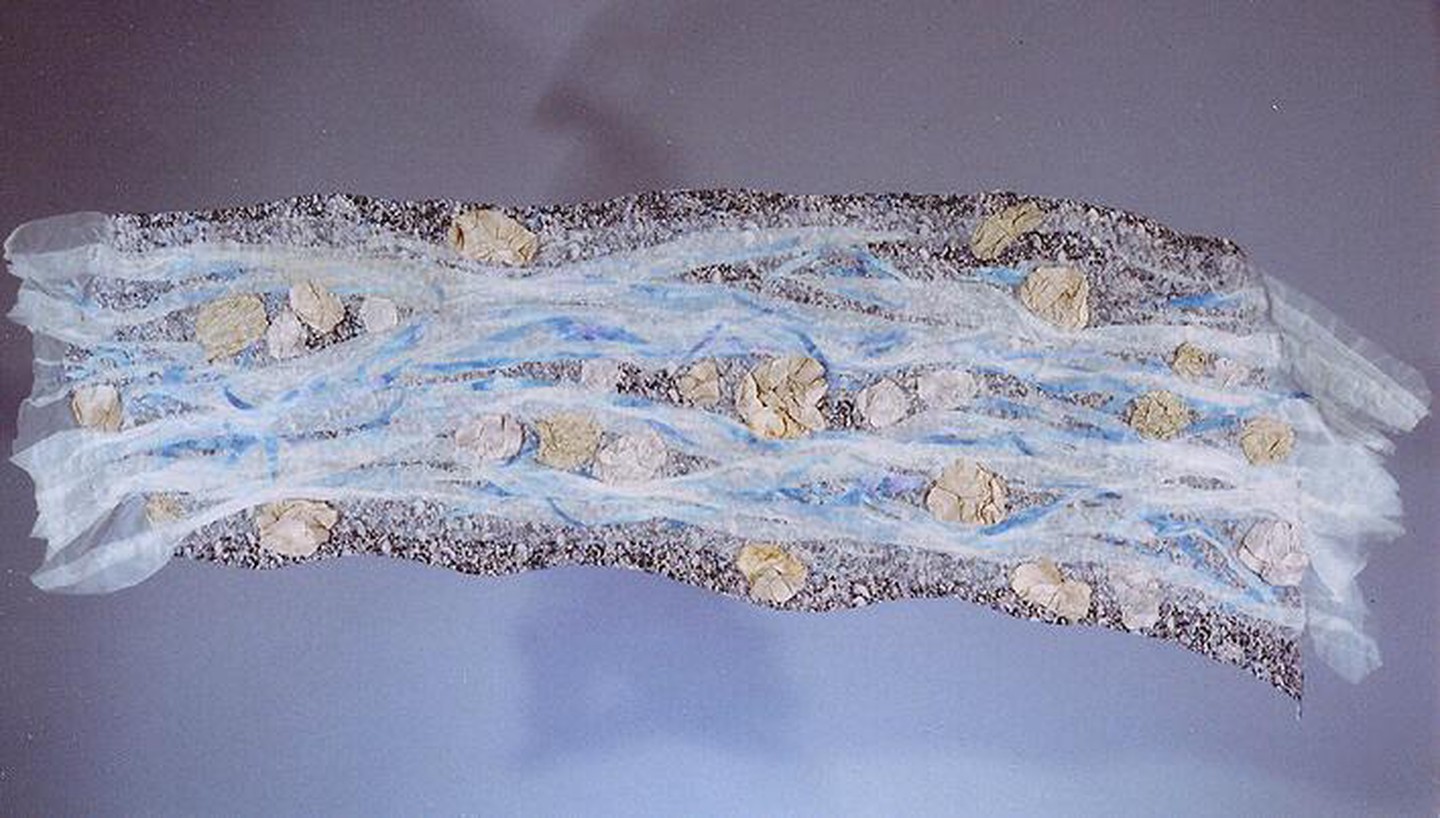 The base fabric is a print of small stones. Over that is a layer of translucent organza gathered into soft flowing folds, extending past the left and right edges of the base fabric. Thin slivers of blue hand-dyed cotton fabric are inside the organza folds. Large stones are made with 'crumpled' fabric, and placed over the organza. The piece is quilted with metallic and rayon threads. The effect of the whole quilt is very dimensional.
approx. 44" W x 20" H
Cottons, organza
Private collection
Stream 2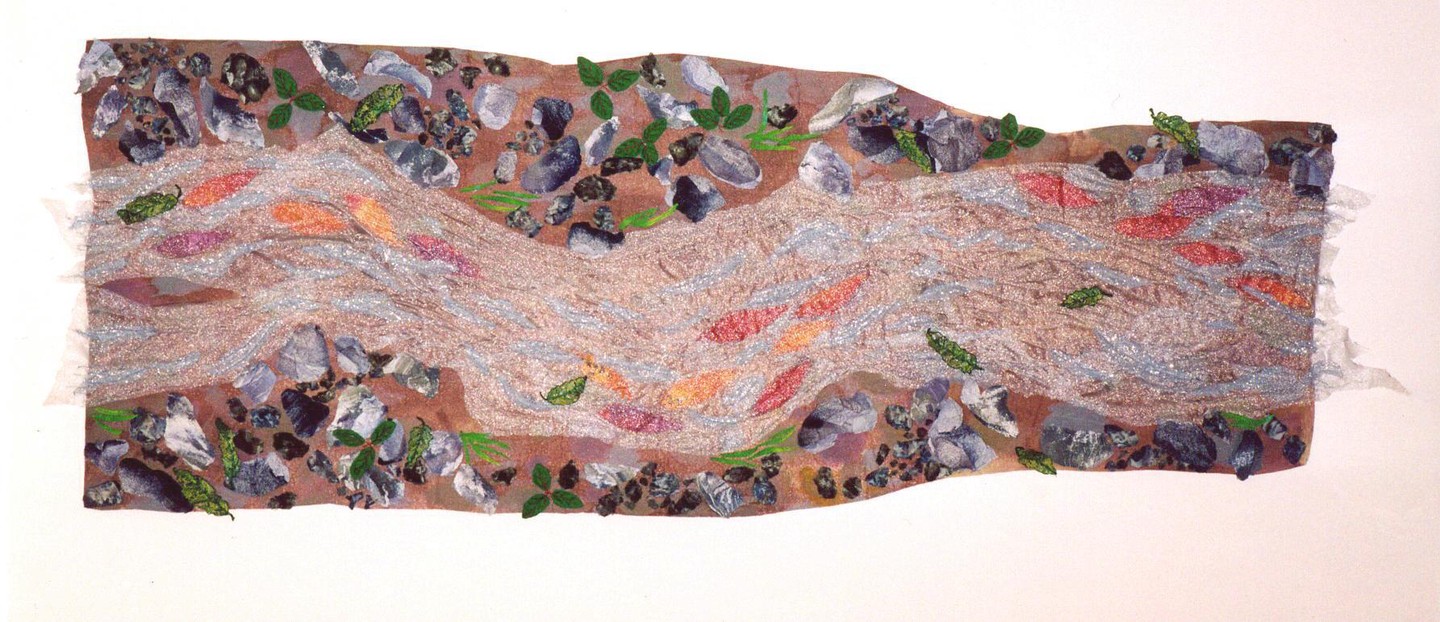 This version is more colorful, and includes dimensional plants growing in the stream bed.
approx. 40" W x 22" H
Cottons, organza
Detail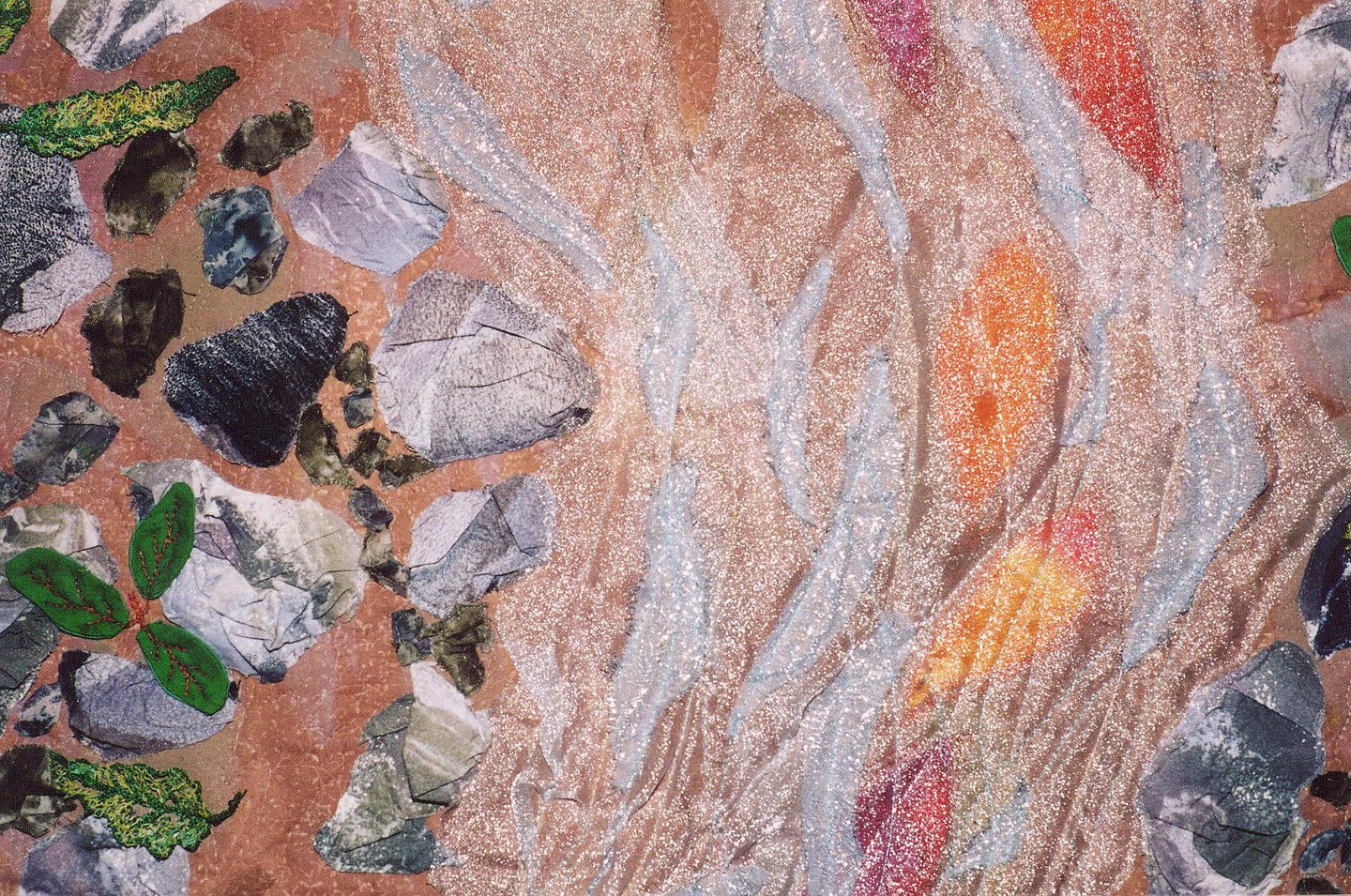 Private collection