Machine Quilting Unlimited's "Seasons" invitational exhibition gave me an opportunity to make a quilt about "summer."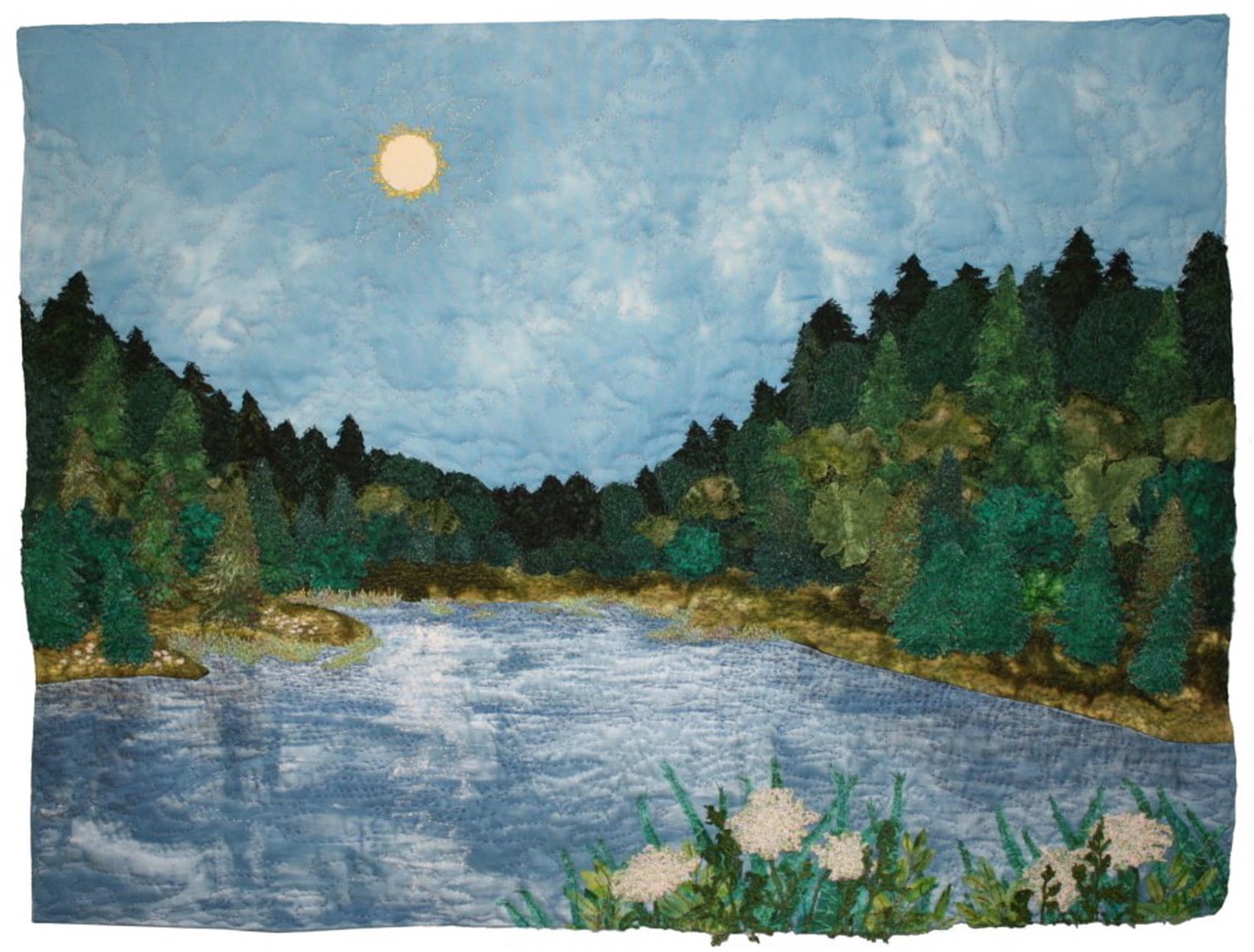 18 x 24"
Cotton and silk fabrics, cotton threads, paint
Machine appliqued, thread sketched and quilted
All of the invitational quilts (three different artists were assigned to each season) were published in the May 2012 issue, and travelled on exhibit for two years.
I based this quilt on a scene from Wisconsin's northwoods. It is high summer, with Queen Anne's Lace in bloom, the sun warm in a blue sky, the trees not yet turning to autumn. I thought of being in the still woods, hearing only birds, insects, and the quiet lapping of water.
The water is painted satin. A variety of green fabrics, and lots of thread-sketching, were used for the trees. The sky is a hand-dyed cotton. The Queen Anne's Lace is free-motion stitched cotton thread, done separately, and attached to the quilt along with dimensional leaves.
The Sirannon is the name of a small river in "The Lord of the Rings", whose source is at the entrance to Moria. I chose an alliterative imaginary name to go with this imagined scene.
Details