Walking in Washington, DC, the weekend before Bush's first Inaugural, what struck me were the chain link fences seemingly everywhere.
This is the fourth artwork in my "Dog Envy" political series.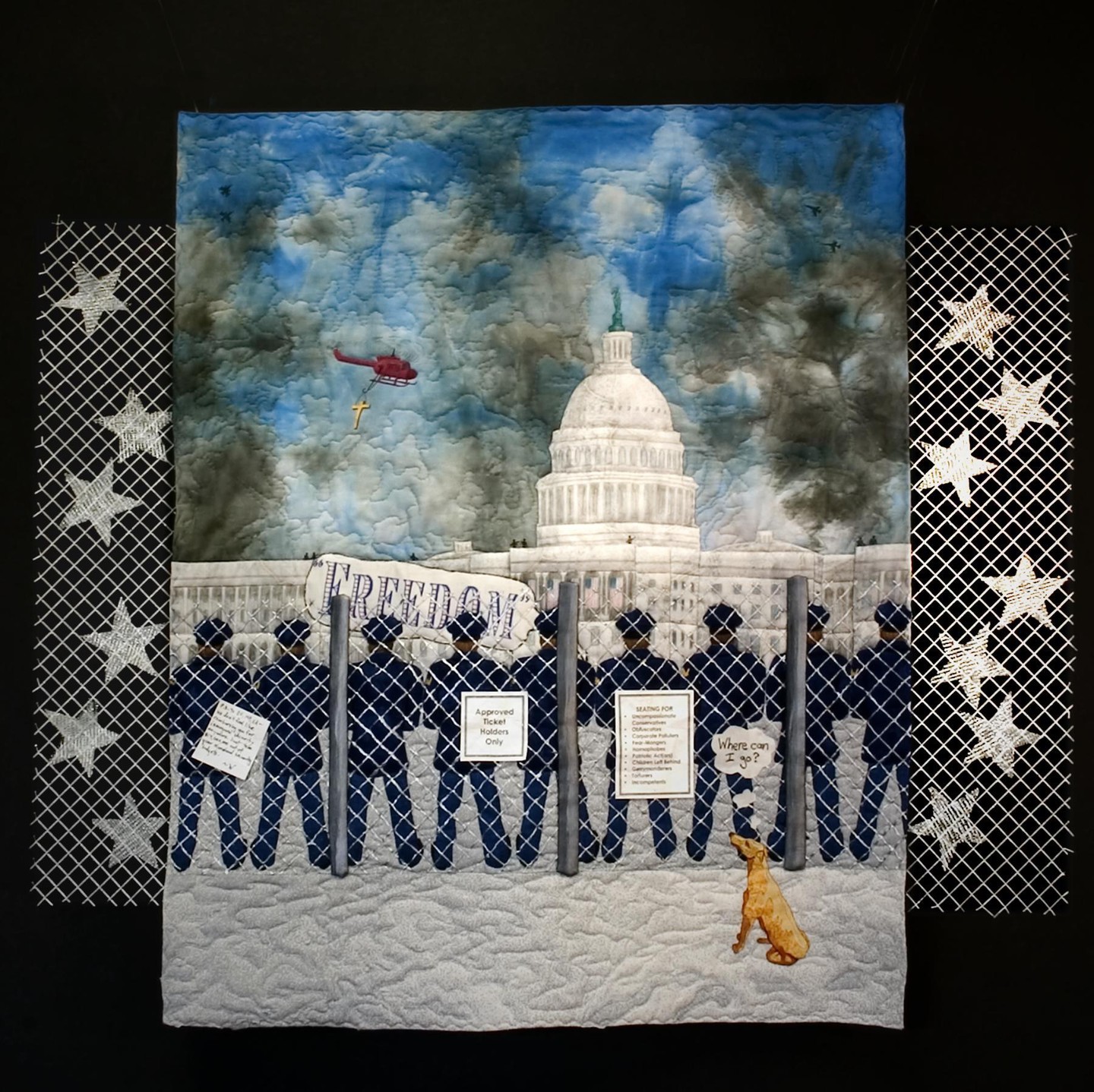 34" H x 30" W
Cotton fabric, metallic mesh fabric, tyvek, wire 'hardware cloth', Color pencil, ink, fabric paint
Appliqued, fused, pieced, printed. Machine quilted.
Shown on a black backdrop - not part of the artwork
Look above the Capitol dome - there is a shape that looks like a jet about to crash. This was a random coloration of the hand-dyed fabric that I chose to position in this way. Repercussions from September 11 will always haunt us.
Details
The word in the cartoonish voice balloon, behind the fence and police line, is "Freedom".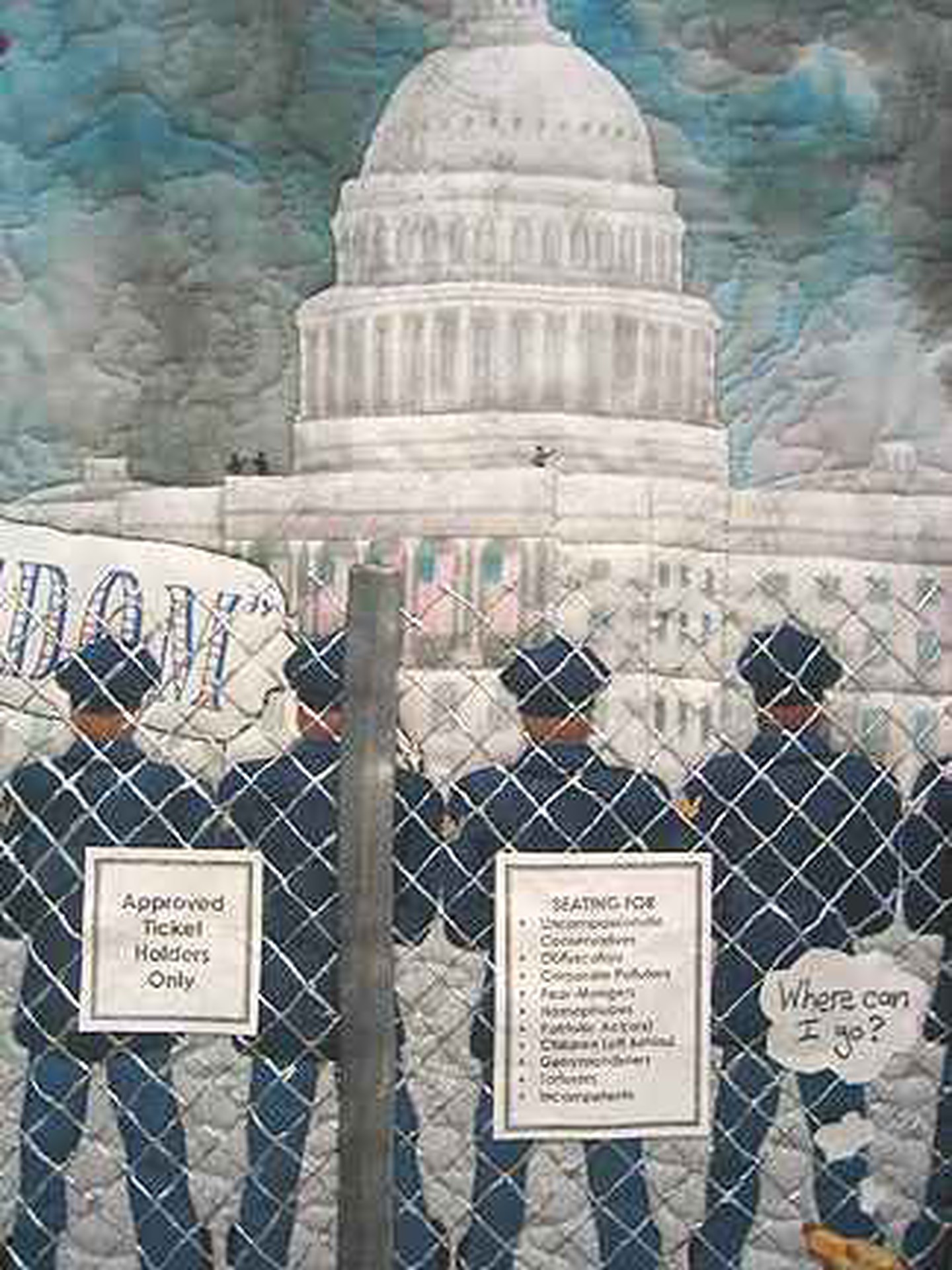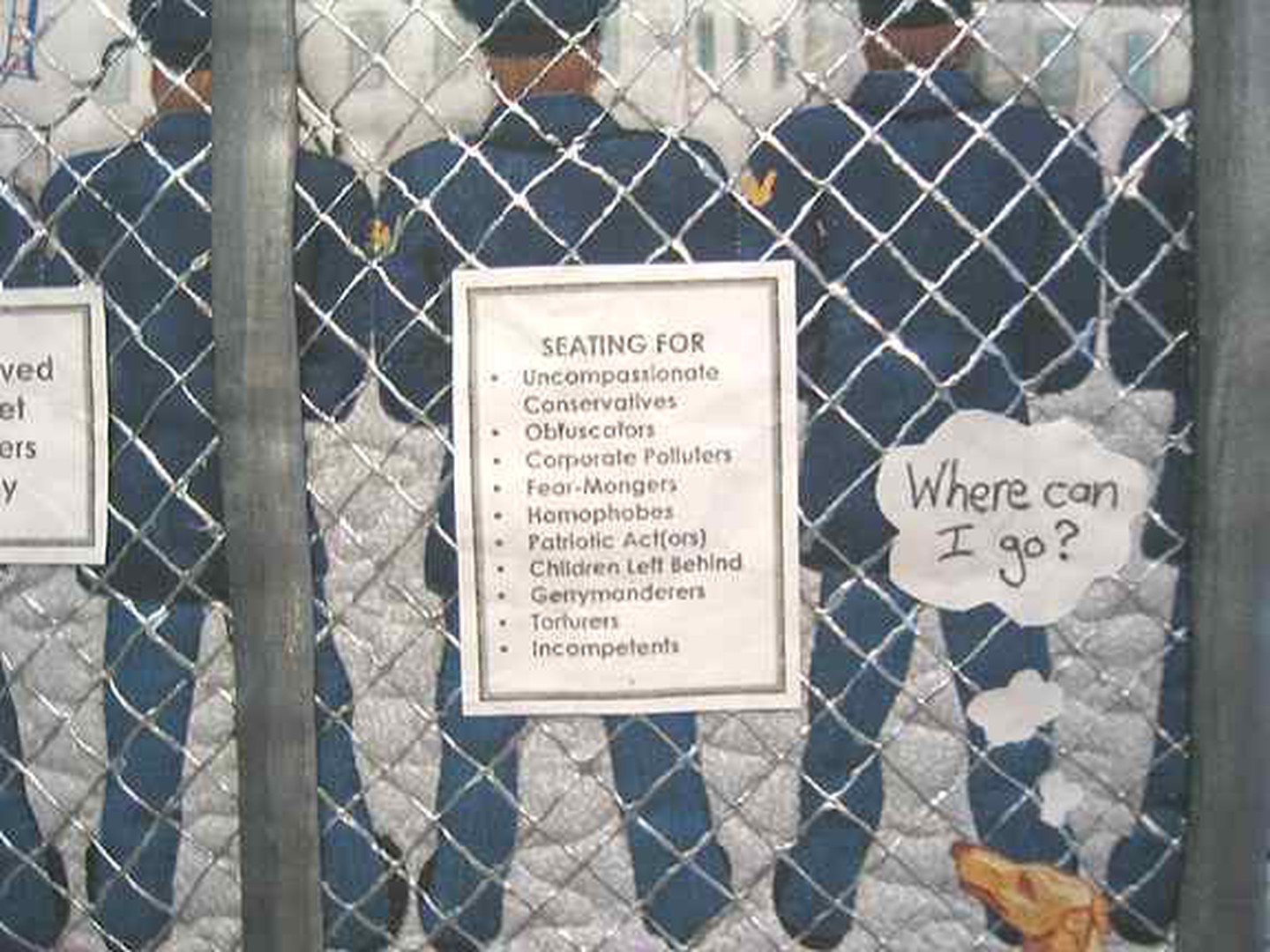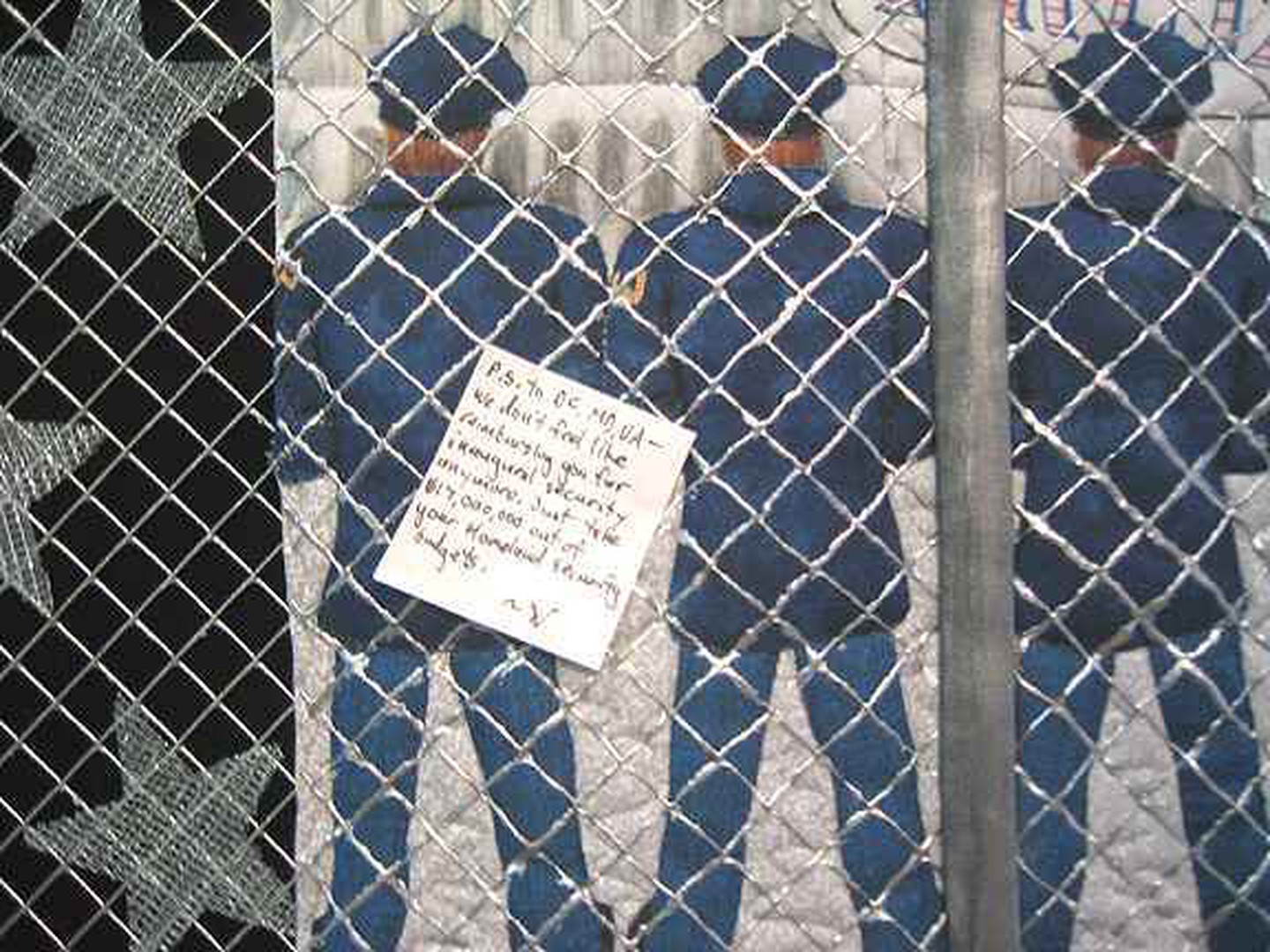 The note reads: "P.S. to DC, MD, VA – We don't feel like reimbursing you for inaugural security anymore. Just take $17,000,000 out of your Homeland Security budgets. – W "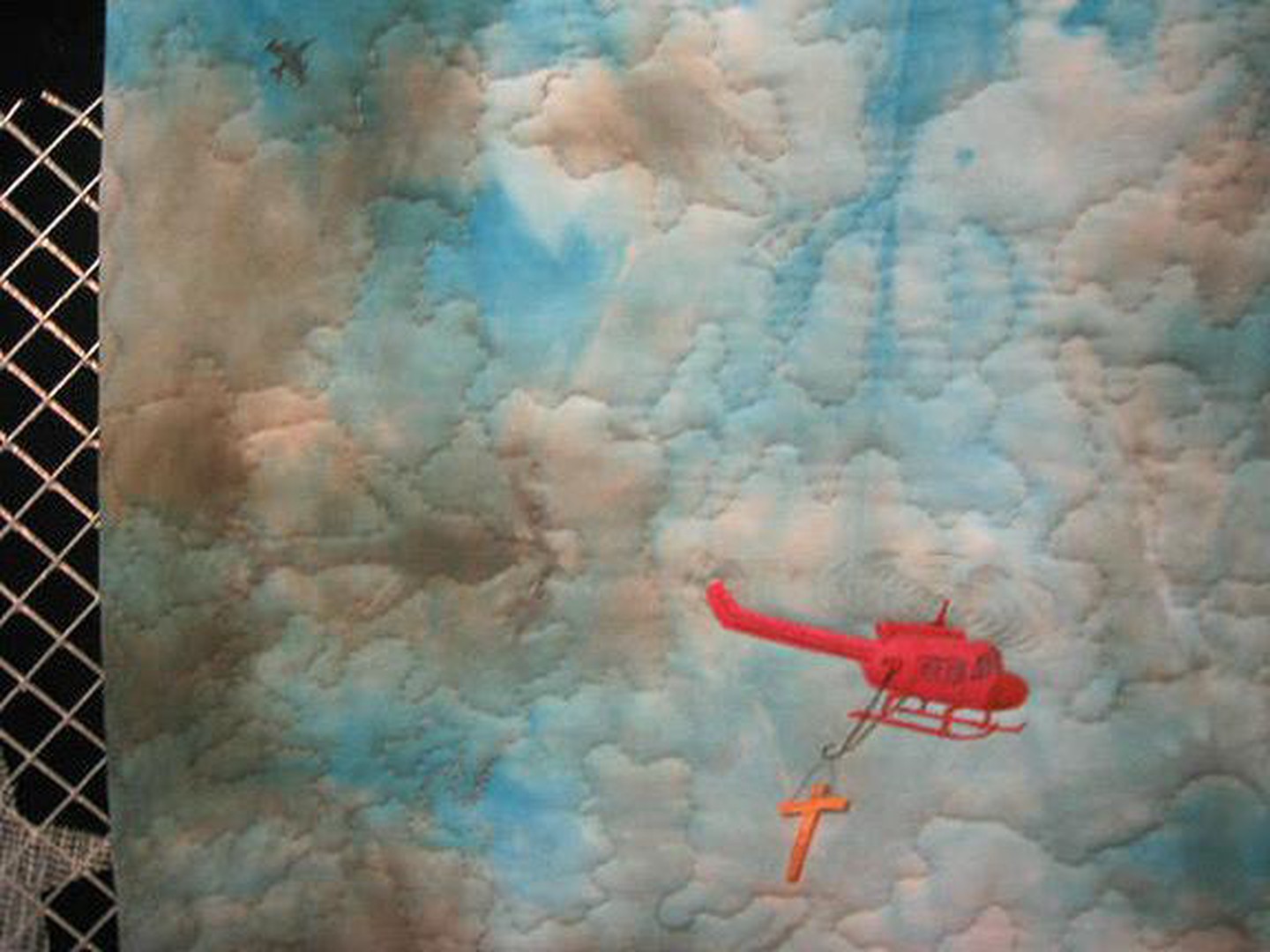 After the 2004 presidential election, I looked at my greyhound Gold Dust, lying on the floor in the sun, and was envious of his obliviousness. That moment initiated a long series of politically-inspired quilts. Gold Dust became my 'everyman', the average citizen, a common patriot.