The idea for this art quilt was my response to a QuiltArt listserve challenge, "The Time/Space Continuum". The pun popped into my head and I just couldn't help myself.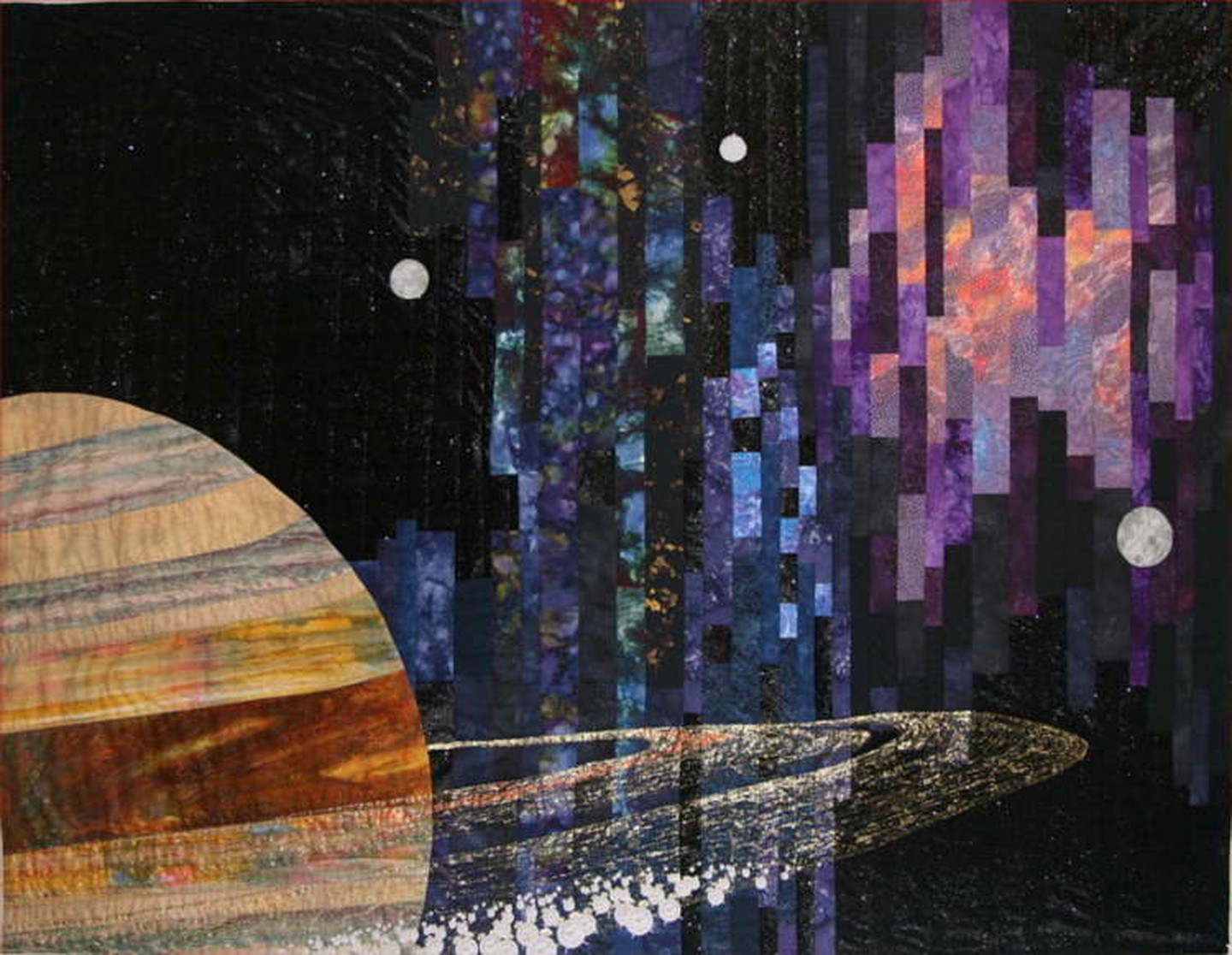 The alarm clocks are a photoshopped classic alarm clock, with the time at 10:10 (because that looks the best on a clock). I scaled and multiplied the clock, printed it onto cotton fabric, and fused to the background. Glitter paint becomes the most distant clocks, forming the planet's rings.
This is a "new and much improved" version of the original quilt (bottom of this page) for the contest, "The Sky's the Limit", which debuted at International Quilt Festival in Houston, TX in October 2008 (and traveled for a few 3 years). My quilt was the runner-up winner!
It was purchased by Amazon Web Services for its Herndon, Virginia office building. (A friend told me I'm the only person she knows who sold something to Amazon.) The small version was sold to a private collector.
48" H x 64" W
Cottons (some discharged or painted), velvet
Machine pieced, appliquéd and quilted; photo transfer, glitter paint
Details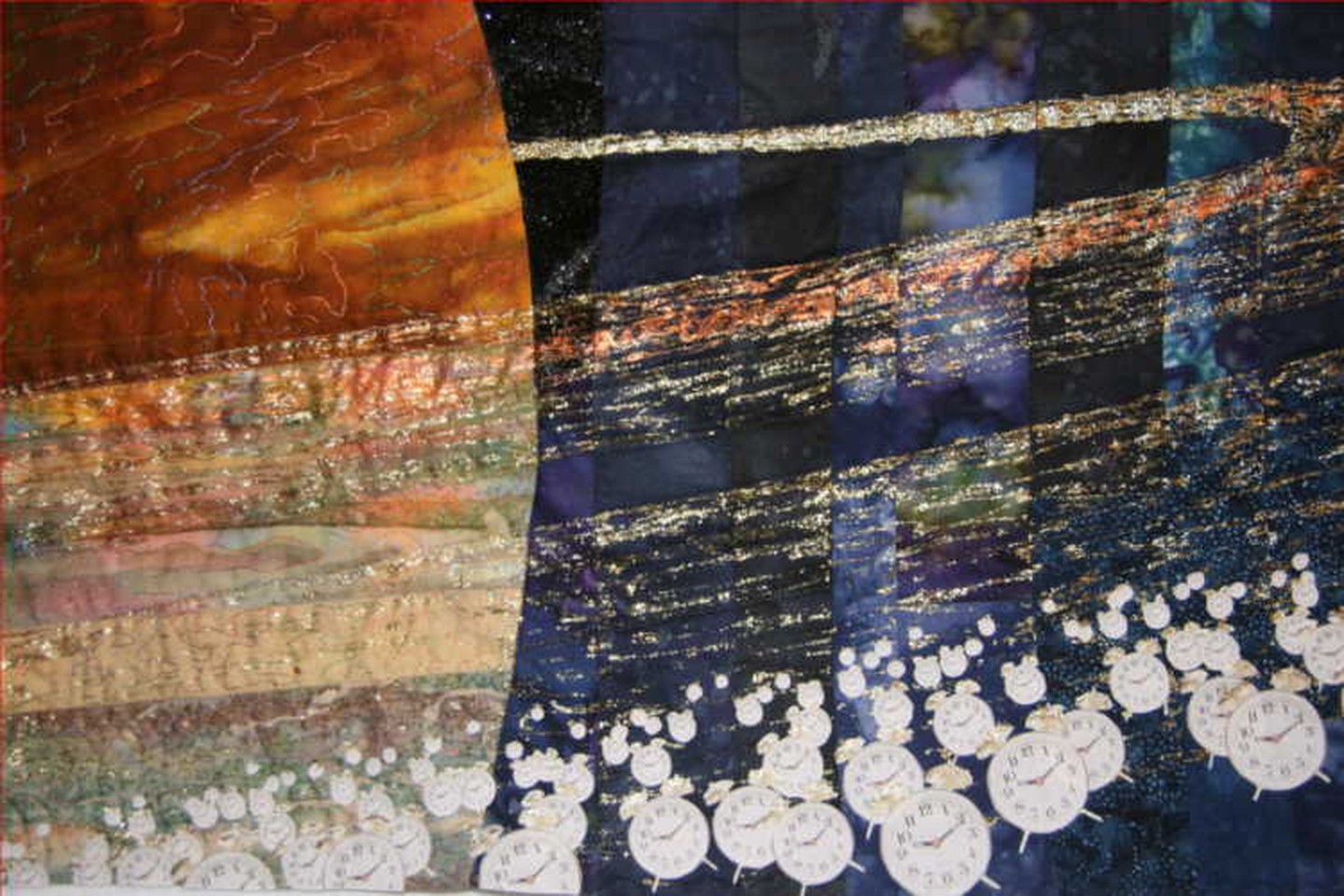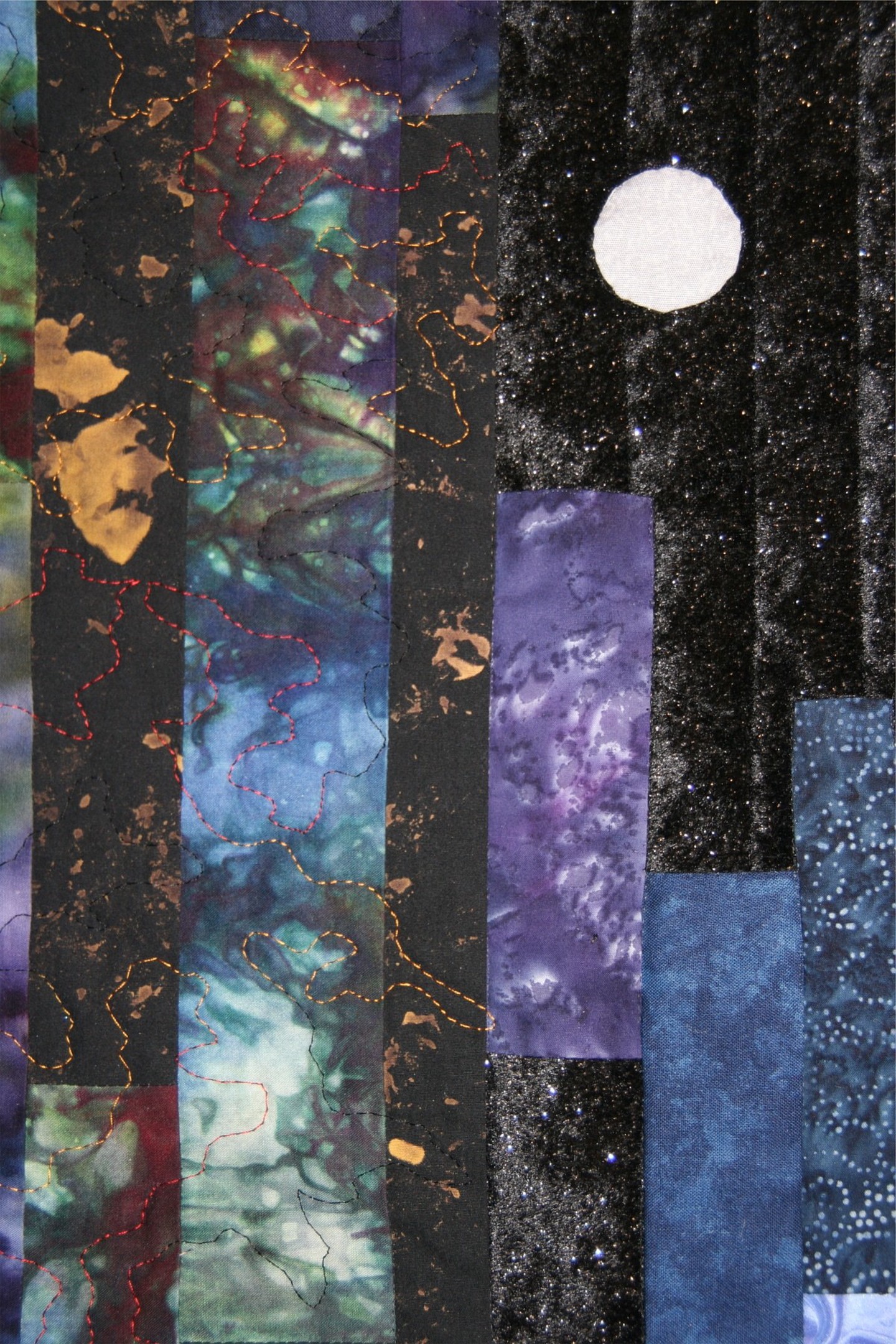 Previously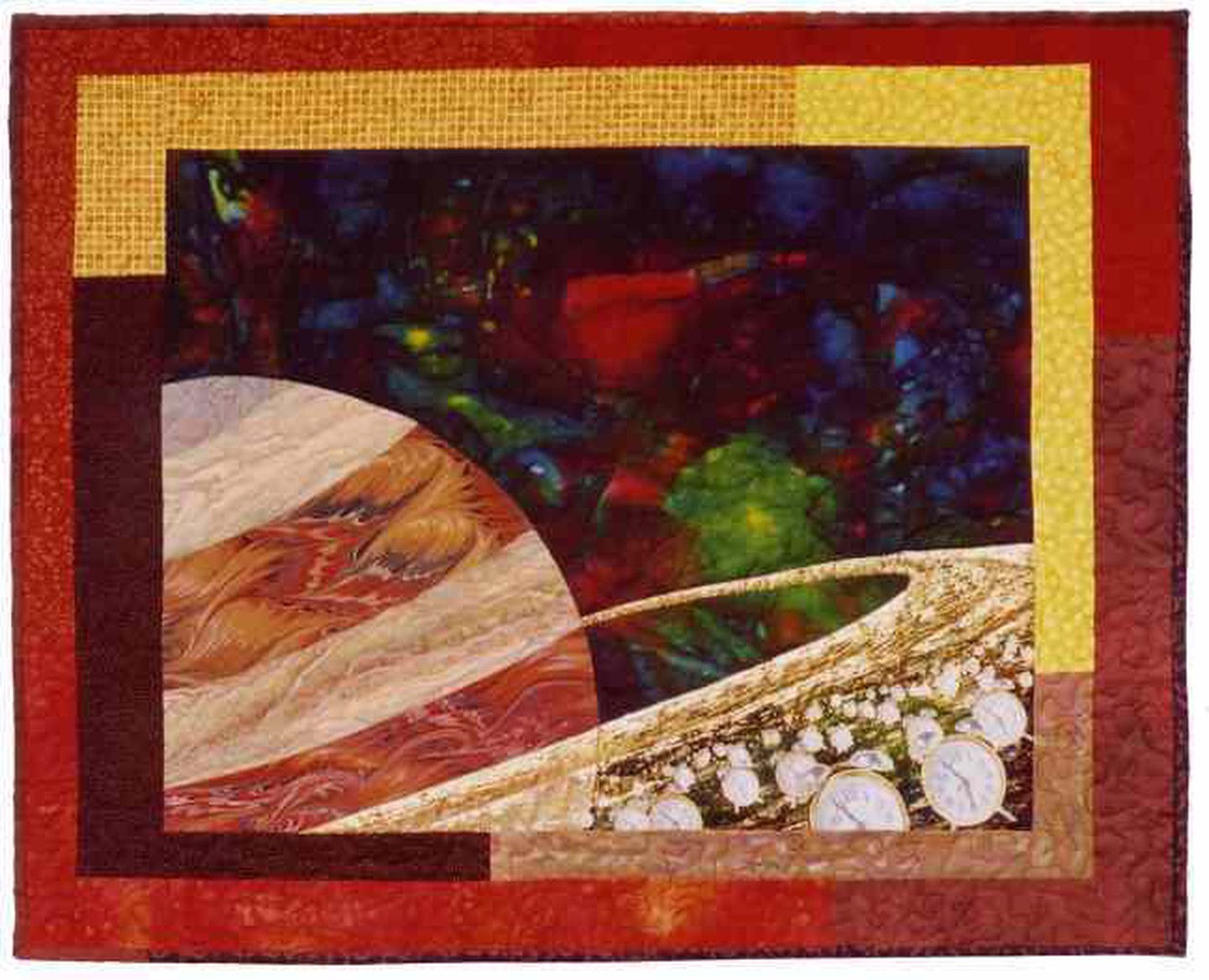 23" H x 28" W
Cottons, cotton batting
Machine pieced, appliquéd and quilted; photo transfer, glitter paint
Detail