Aerial photography of river islands were the inspiration for this diptych of wall quilts.
The upper quilt, "Uncover," is based on the landscape of the upper Mississippi River between Wisconsin and Minnesota, while the lower, "Recover," is part of the river's delta. The water is painted satin, which gets rather interesting when quilted. The sky in "Uncover" was colored with fabric pastels.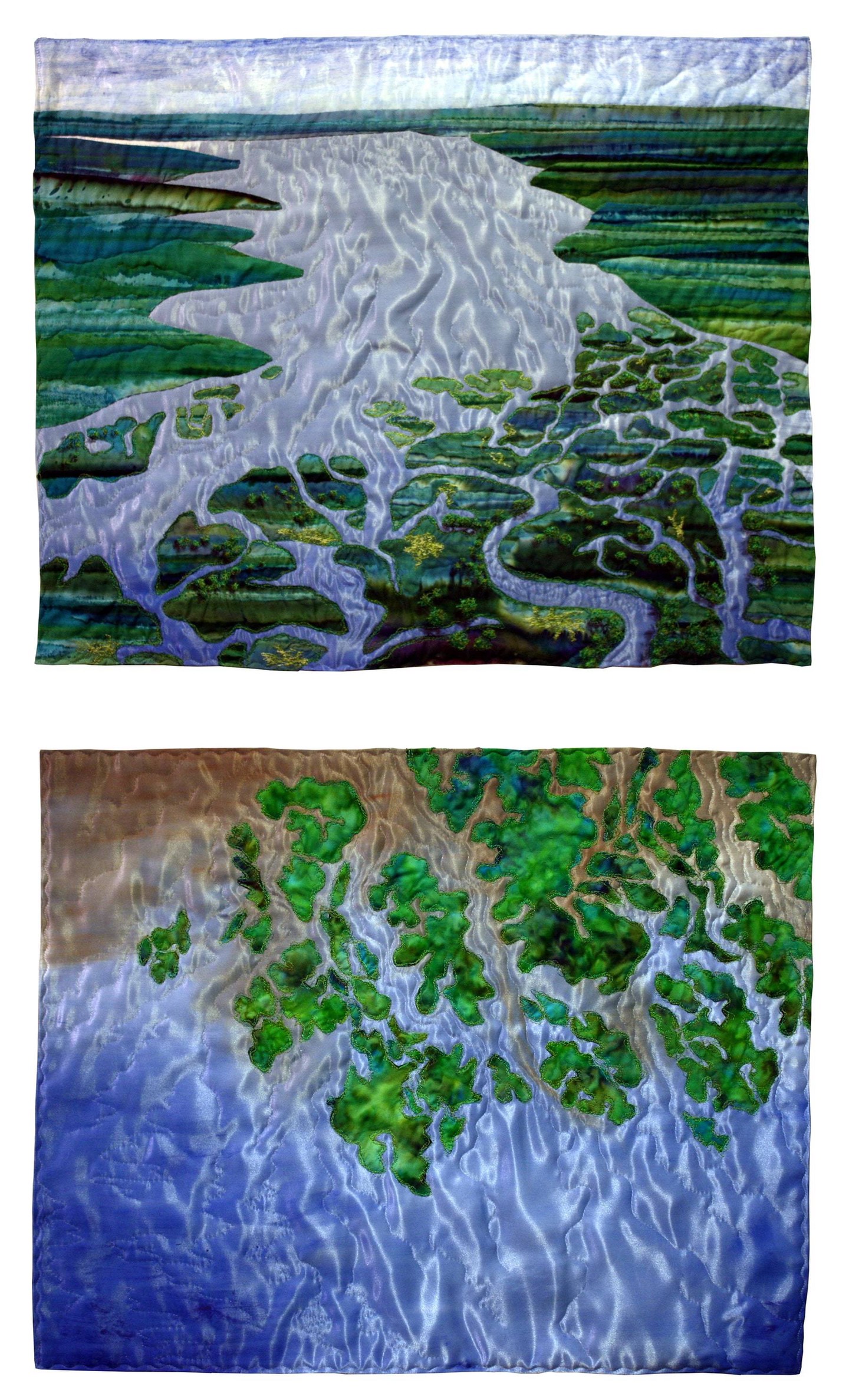 Each quilt is 19" W x 24" H
Cotton and satin fabrics, cotton threads, paint, fabric pastels
Machine appliqued, thread sketched and quilted
Water levels of the Mississippi are always being fiddled with, if not by Nature herself, by the Corps of Engineers and other non-natural organizations. Wetlands are making a comeback as we figure out they are so much more than just swamps.
The disaster of the Deep Water Horizon oil spill in the Gulf of Mexico is hinted at in the "Recover" quilt. Even at the best of times, the Mississippi River will carry soils (and worse) from its watershed.
Details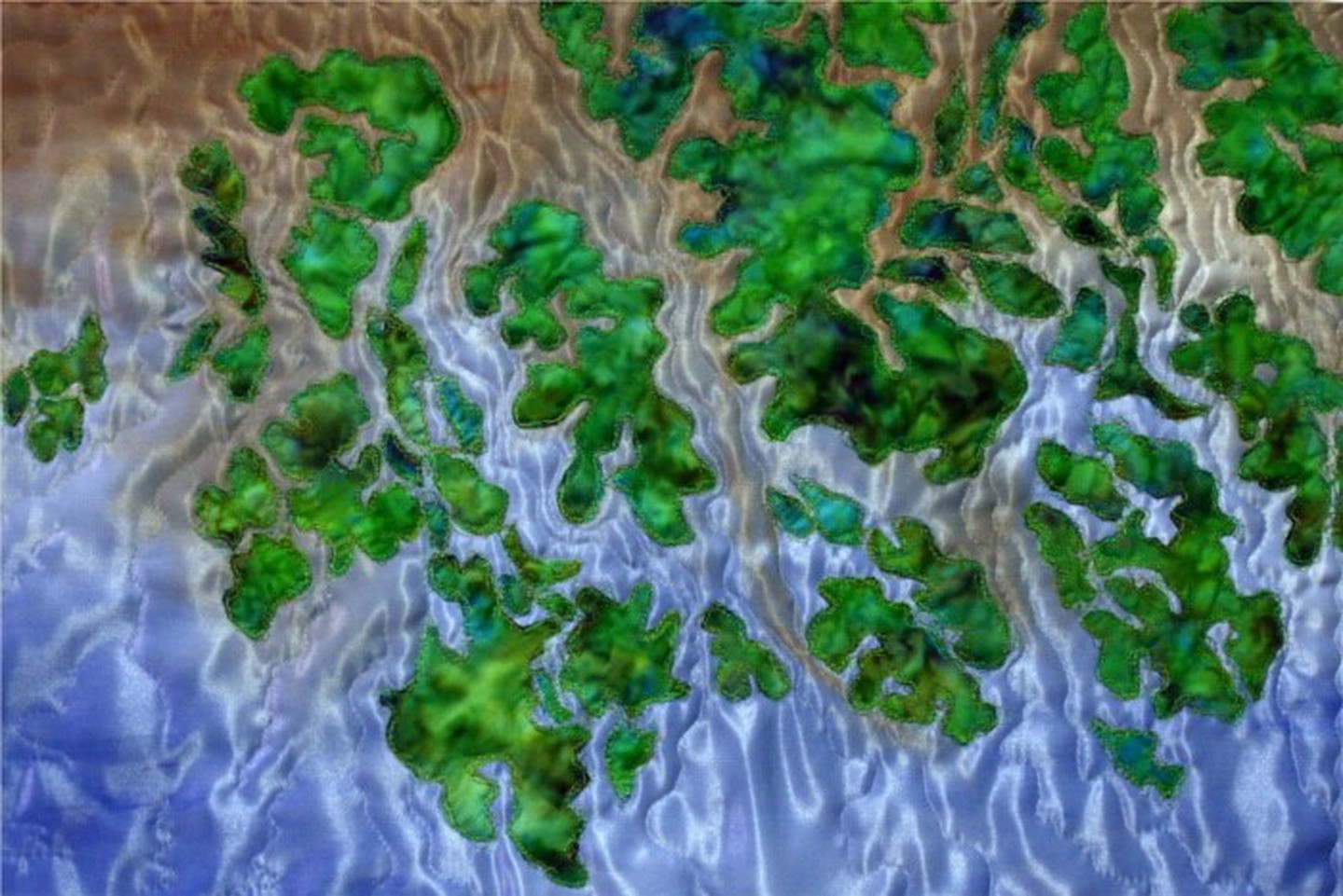 Collection of the Virginia Quilt Museum