This is my commentary on electronic voting machines - particularly those that do not have any paper trail or that gave bogus results in the presidential election. This is the first artwork in my "Dog Envy" political series.
After the 2004 presidential election, I looked at my greyhound Gold Dust, lying on the floor in the sun, and was envious of his obliviousness. Well, at least briefly. Then I started to cut and sew - and slash and burn - a series of politically-inspired quilts. Gold Dust became my 'everyman', the average citizen, a common patriot.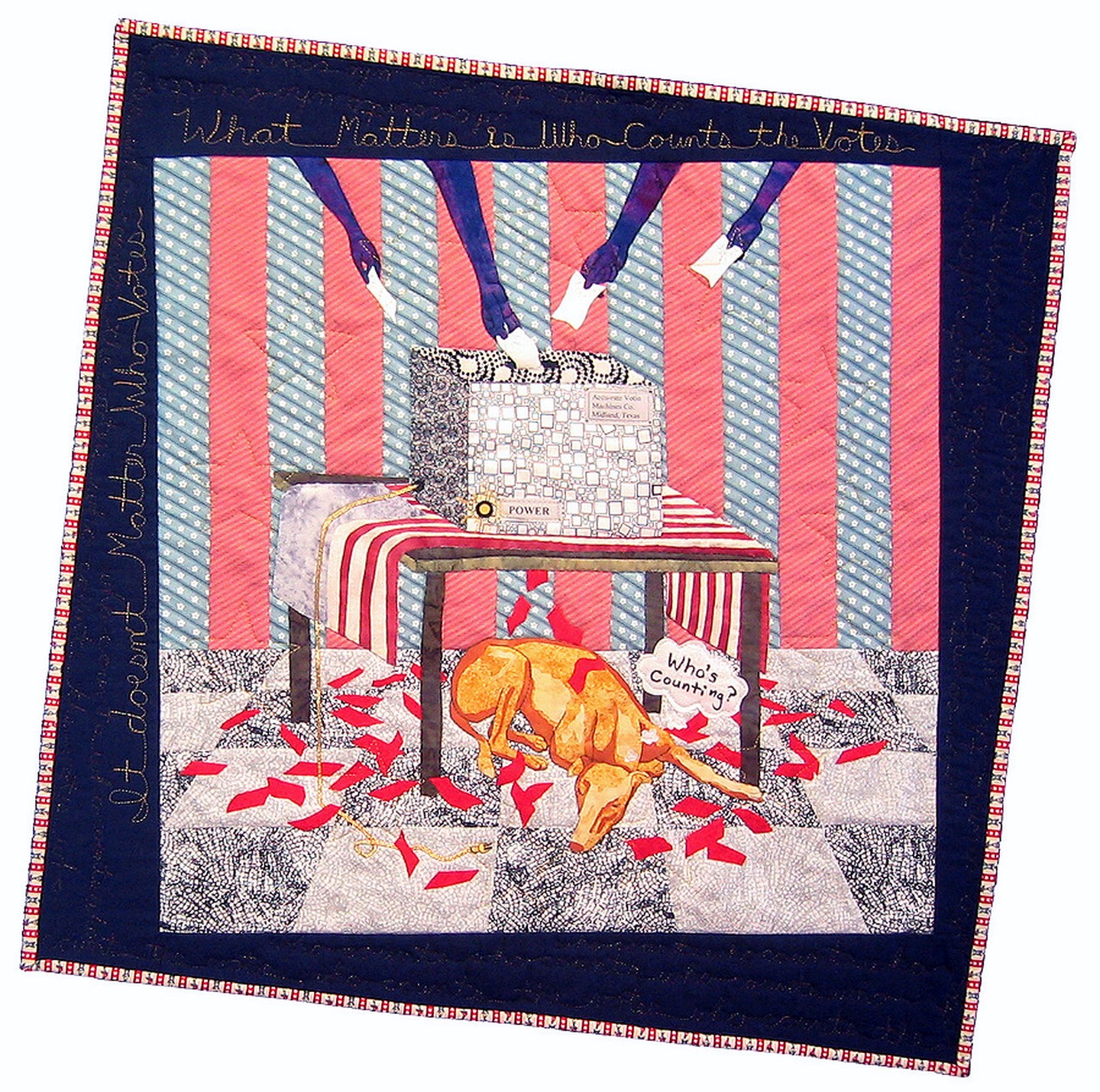 28" H x 28" W
Cotton fabric
Fused, appliqued, pieced, printed, inked.
Machine quilted.
Details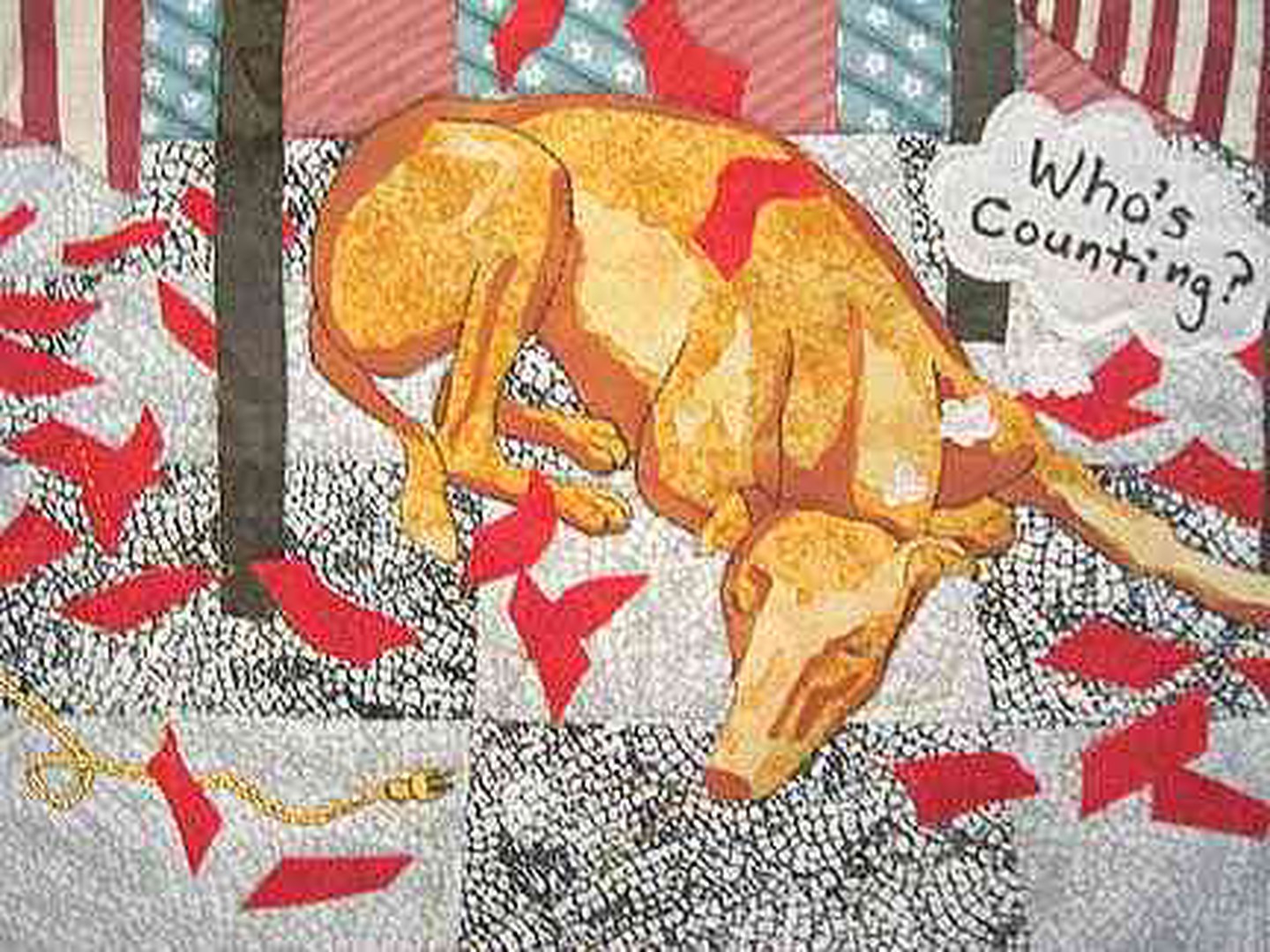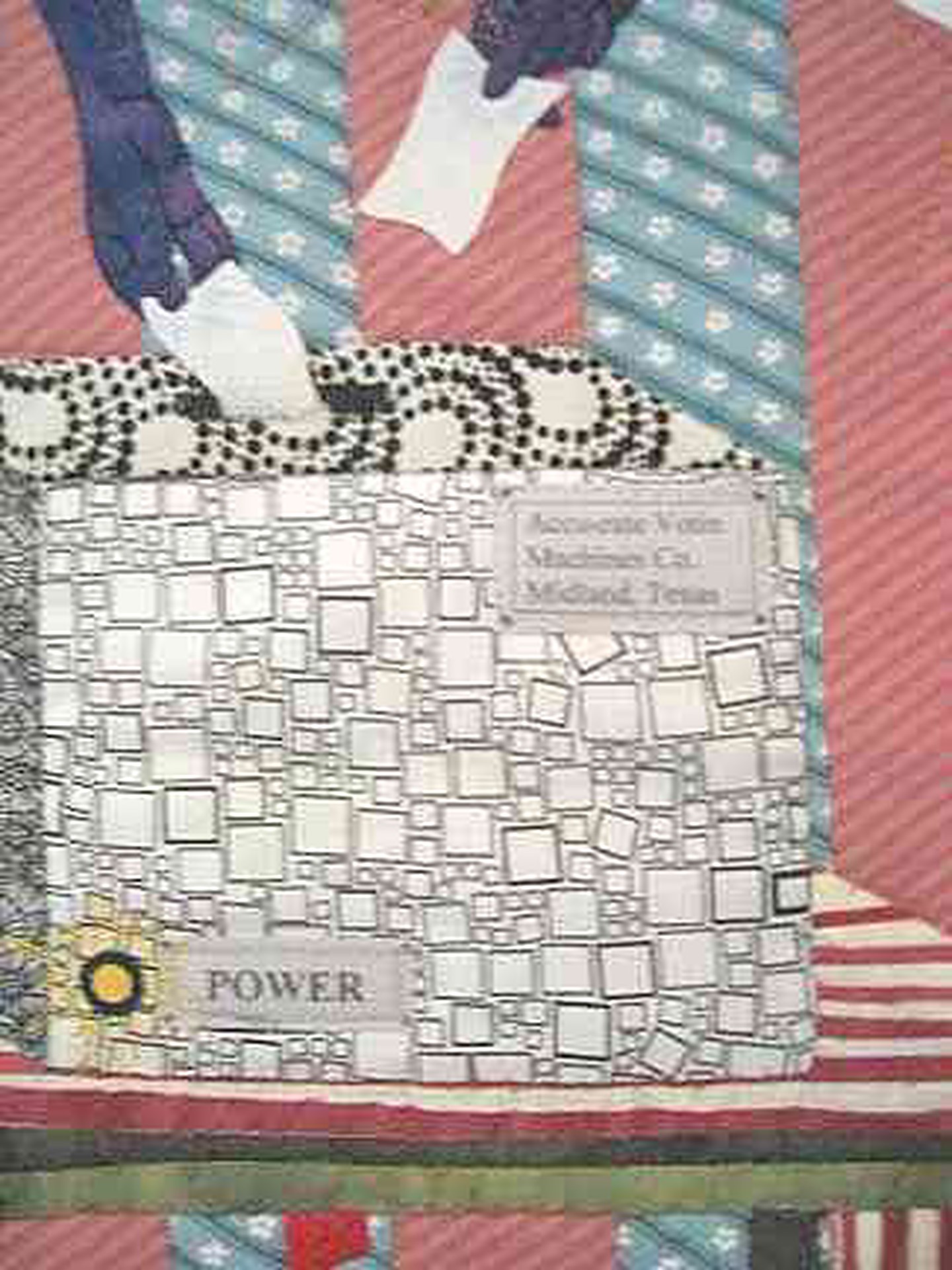 The machine's label reads
Accu-rate Votin
Machine Company
Midland, Texas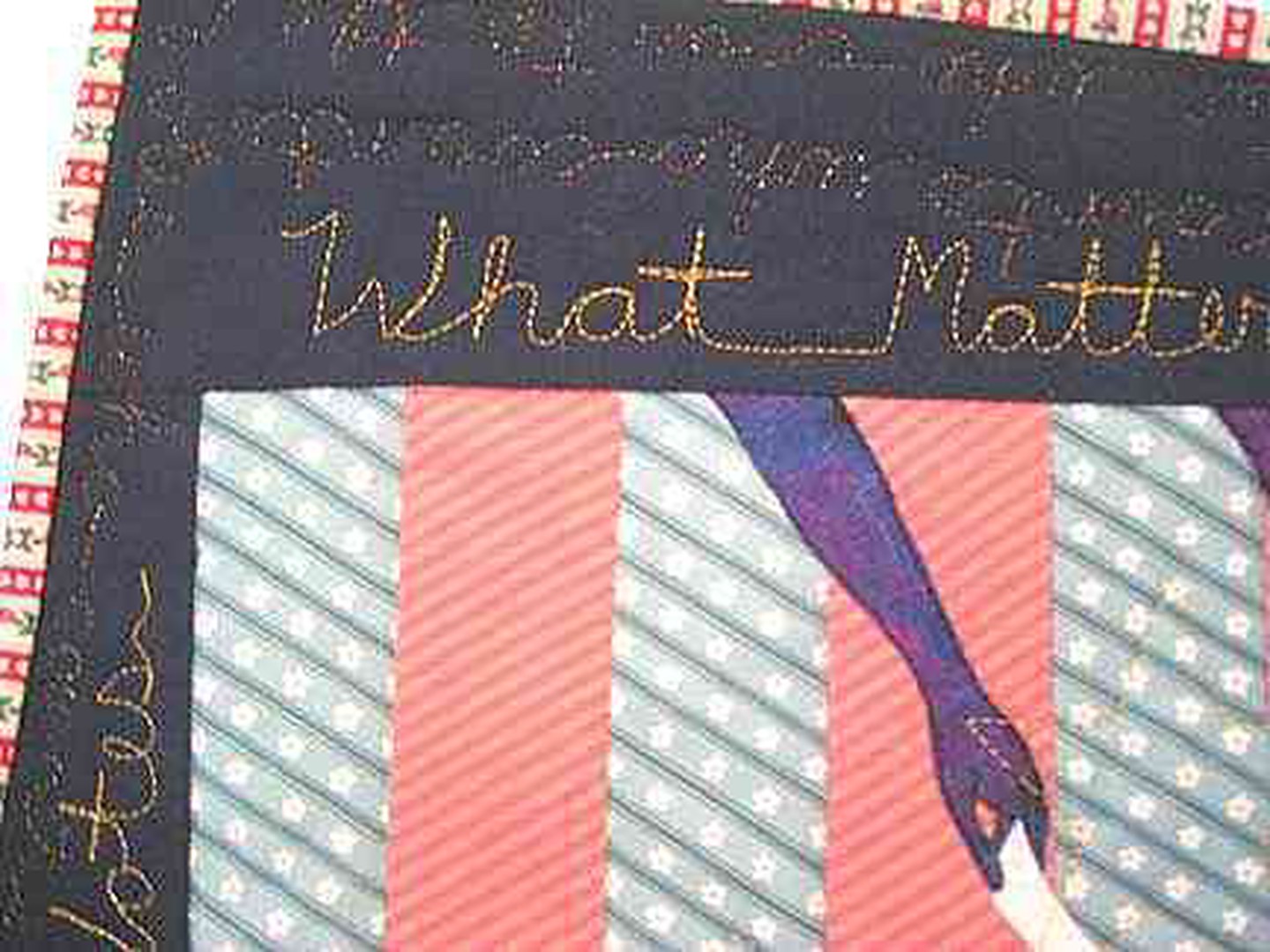 The large stitched text reads
It Doesn't Matter Who Votes
What Matters is Who Counts the
Votes
Some sources attribute this quote to Josef Stalin, others to Mayor Daley of Chicago.