A dimensional landscape in watercolor and threads.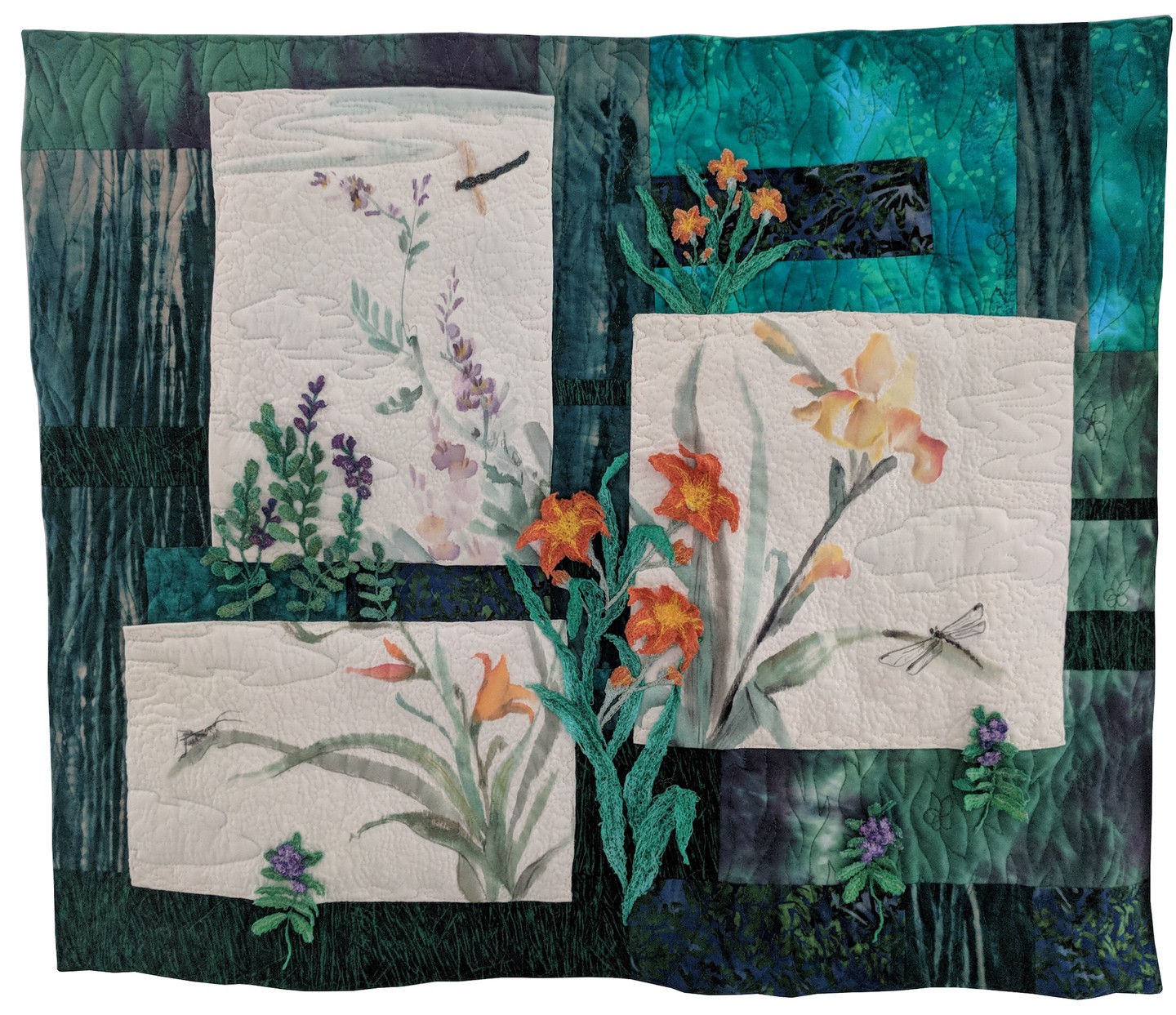 The title refers to the environmental song by Tom Paxton, which has haunted me for decades. It is also more literally referring to the three watercolor-on-crepe panels that were given to me, artist unknown.
I machine-stitched the various flowers that are attached between the panels, in cotton threads. It took some thought and some work to get them to flow properly in the composition. I added a dragonfly - metallic threads, organza wings - to accompany the painted one in a panel.
There is a trend of gardening with native flowers, such as the milkweed sprouting here in three places. Milkweed tolerates my own "black thumb" and I have sucessfully grown it in my own yard, and delighted at the insects who partook of the flowers.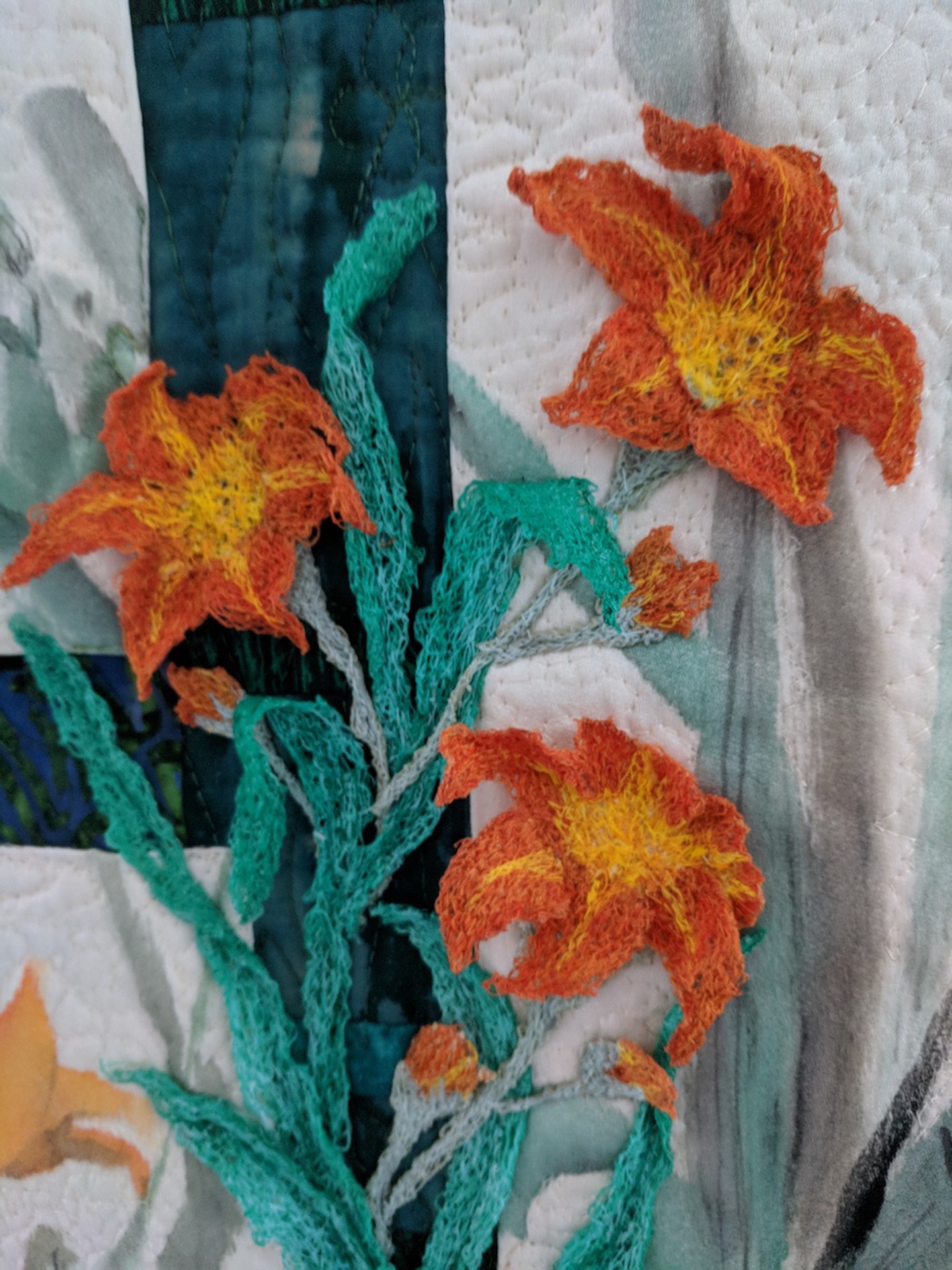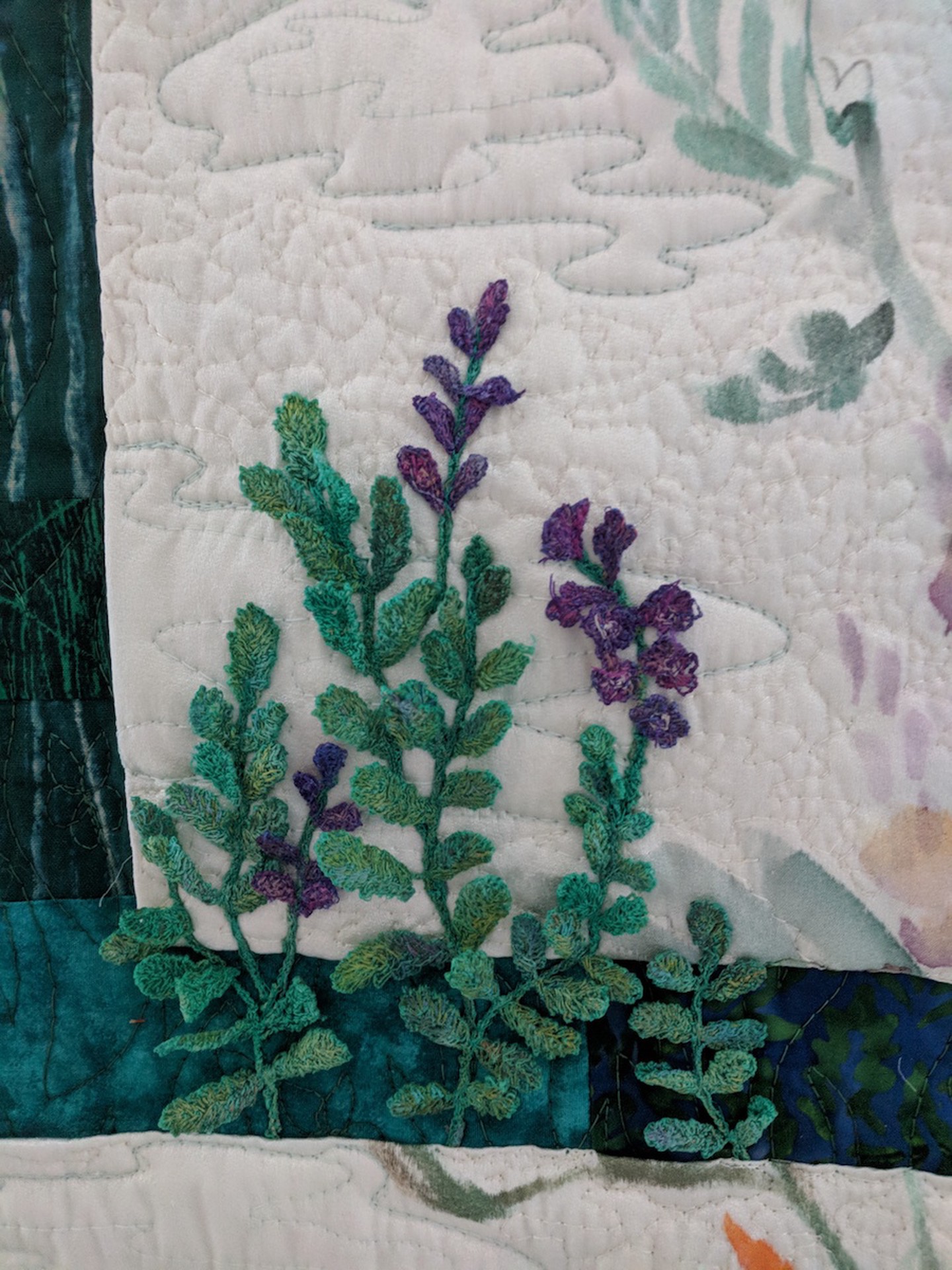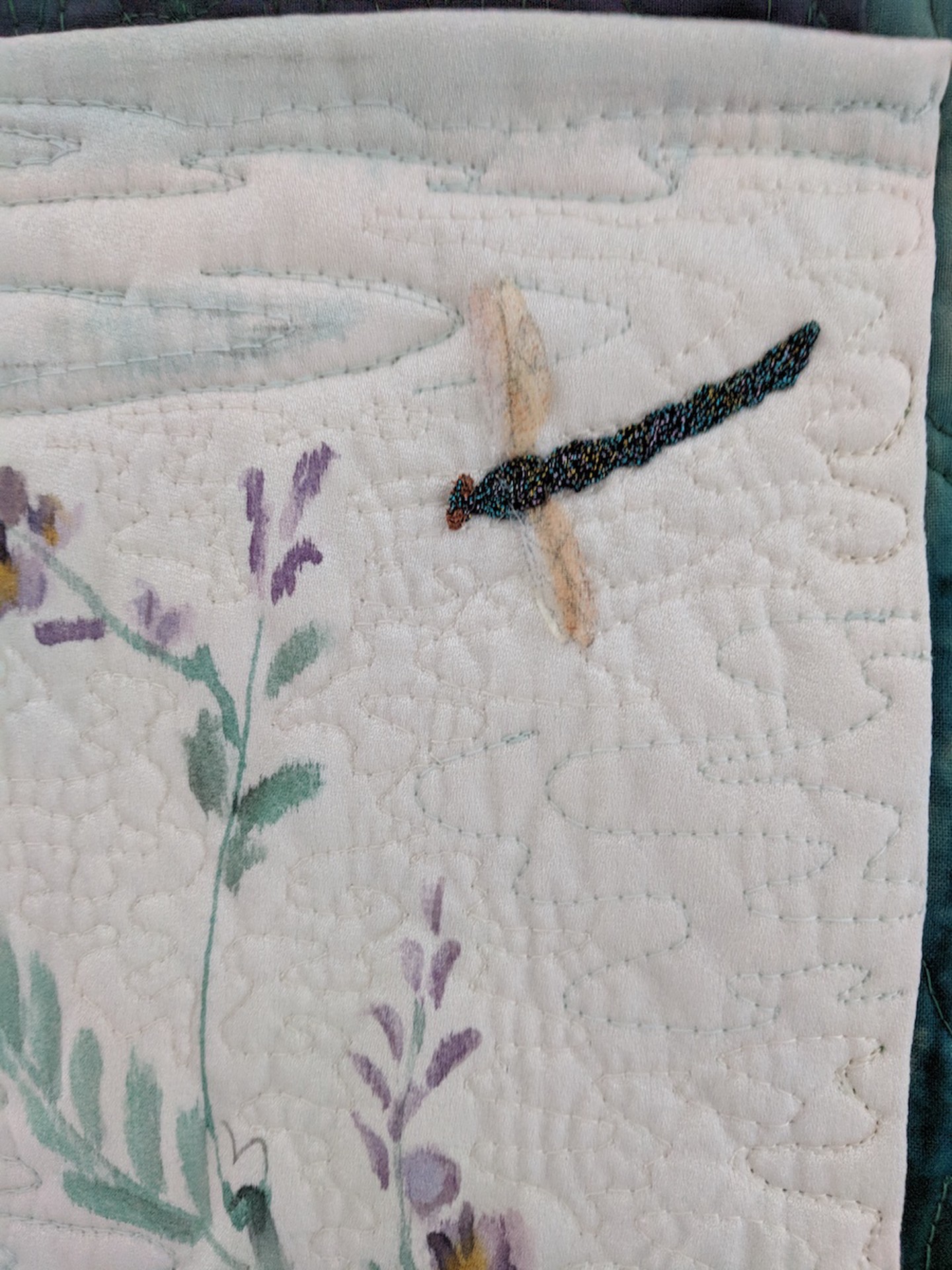 size = 29 x 25 inches