Willows are known for their soft twigs, falling like long hair from the larger branches.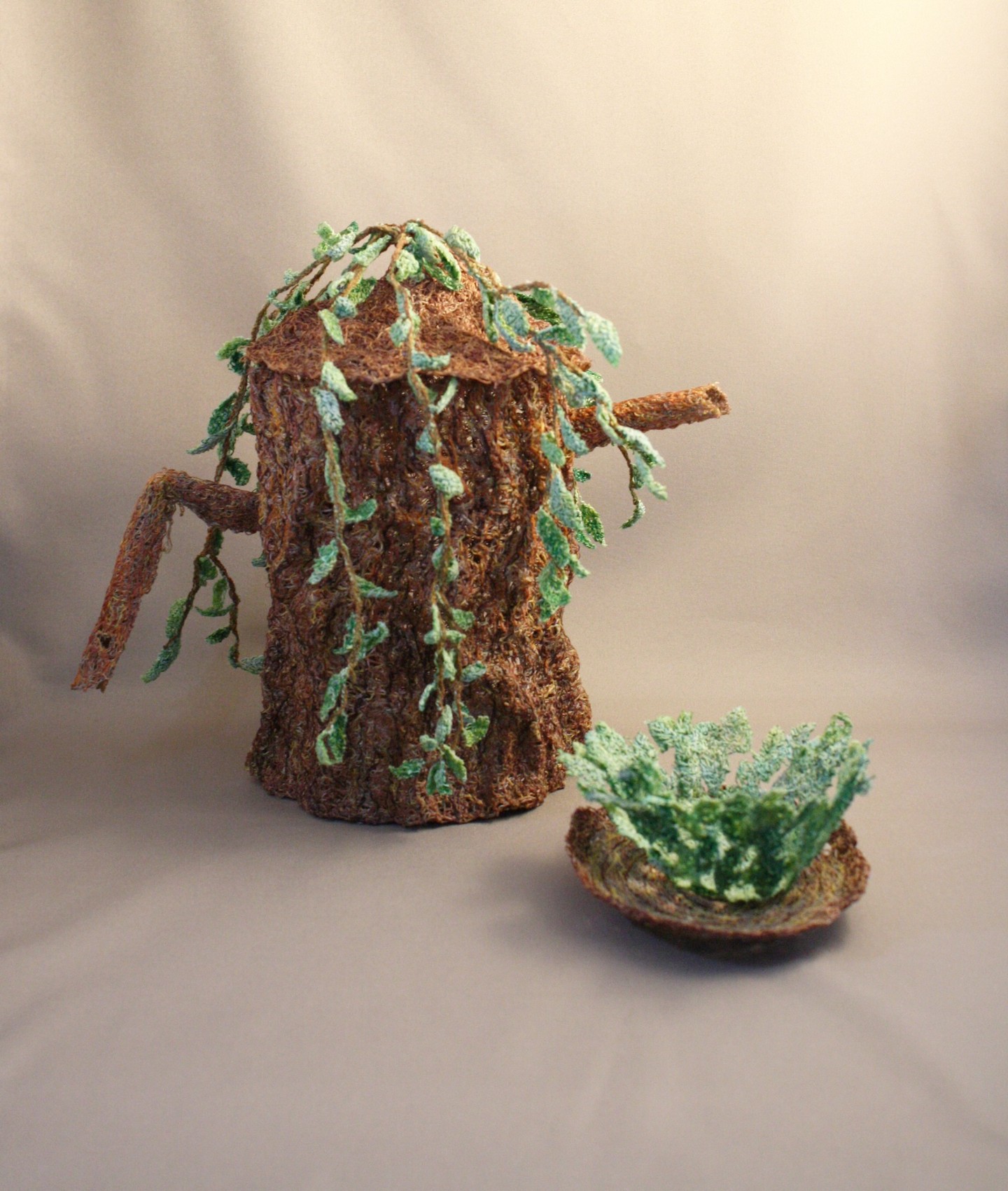 This teapot set has four pieces. The pot has the gnarled bark of an old tree; its base has tree rings, similar to the saucer. Leafy twigs cascade from the lid. The cup is composed of leaves, and the saucer is a cross-section of the trunk.
Everything is made of machine-stitched cotton threads (and a little hand-stitching).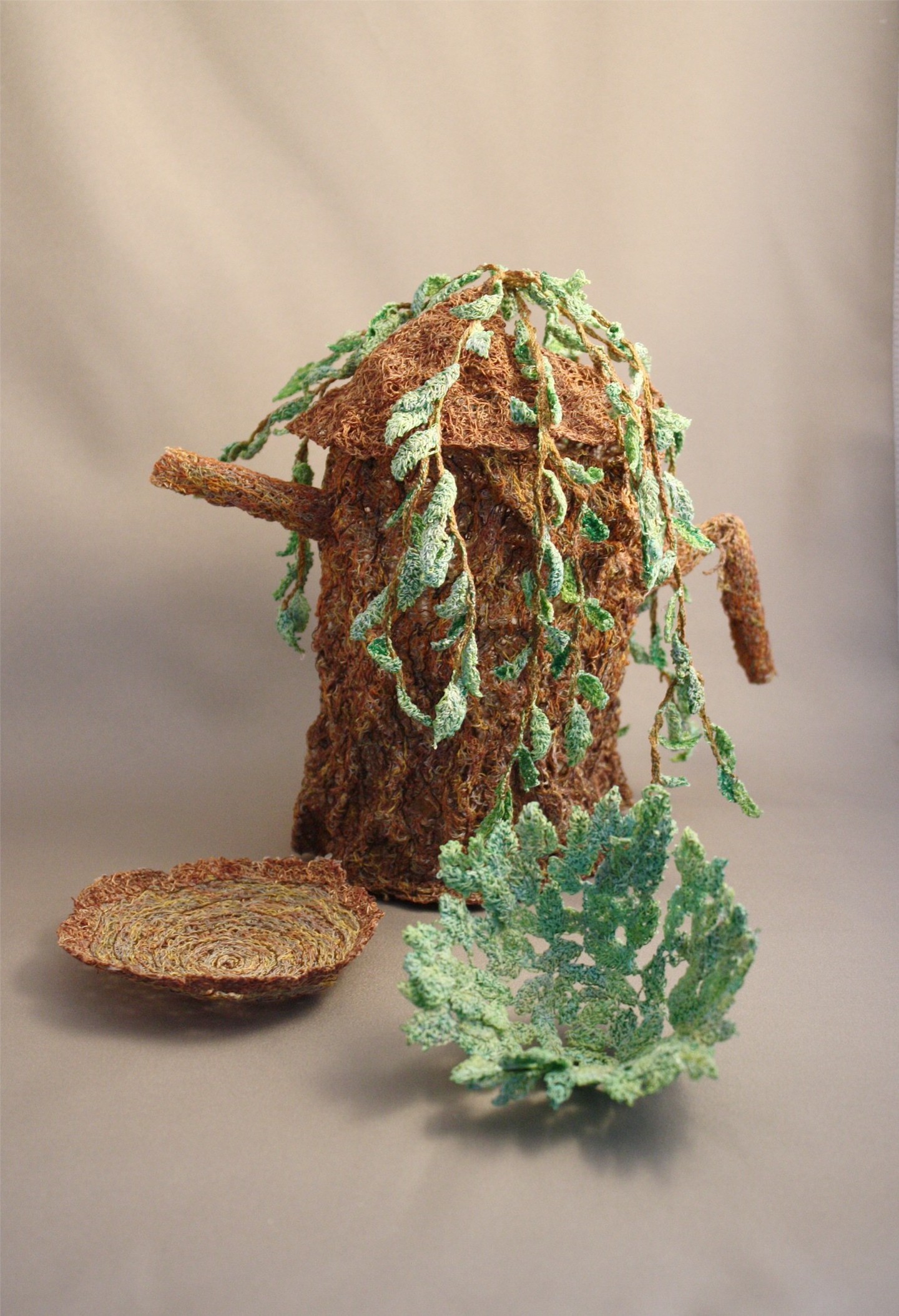 Private collection
Sold