Pine trees are easily recognized by their evergreen needles.
The book's image1 of White Pine cells showed a strong pattern of long parallel lines and linear groups of cells.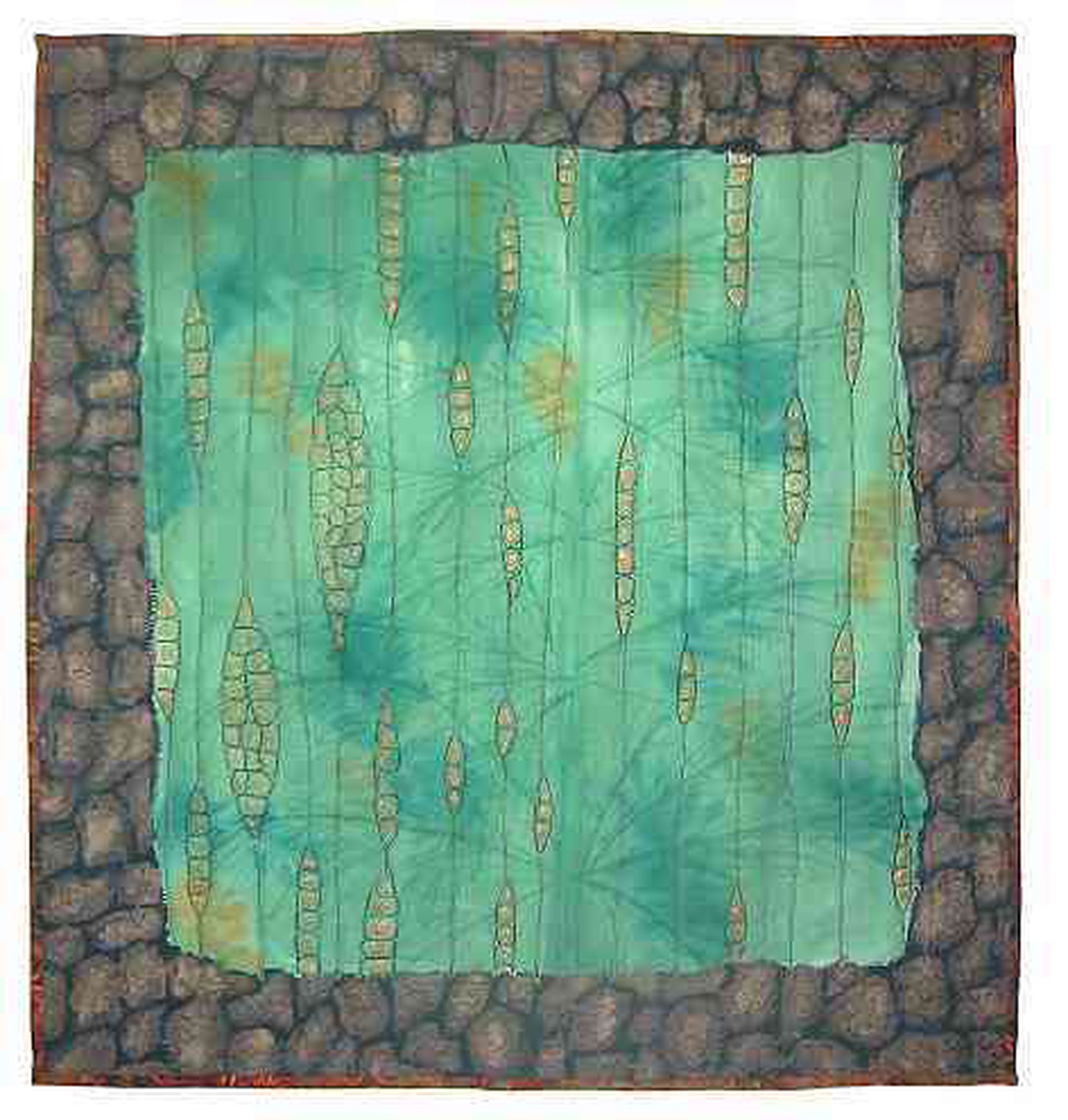 The quilt started with a length of plain white cotton cloth. The background and pinecones were painted. The silhouette of the trunk, branches and needles were drawn with fabric pastels. This cloth was centered over a larger batting and backing, creating an open border. I free-motion stitched the microscopic details with various threads. Metallic oil was added to the center of the cells. In the border, the blocky bark is painted in acrylic to achieve a hard texture. Finally, a binding was added around the outer edge.
This quilt is in the District of Columbia's "HeART of DC" collection, at the John Wilson Building (City Hall).
26" H x 24" W
Cotton fabrics, cotton threads, paint, foil
Machine quilted
Detail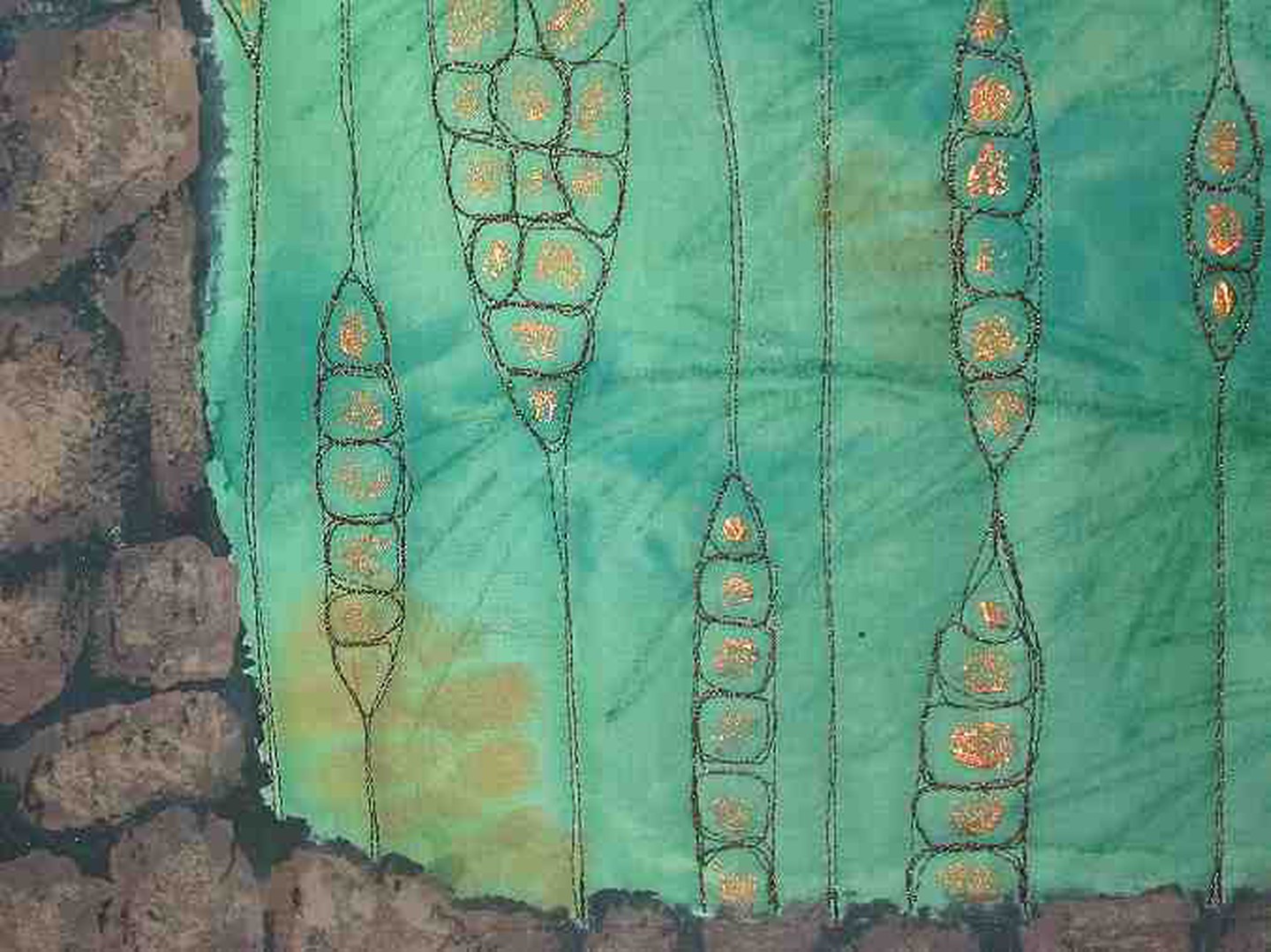 ---
Inside Wood, by William M. Harlow ↩︎